NEWSLETTER WEEK 6 – 21 AUGUST 2020
---
2020 INTER-HOUSE SPORTS DAY
Congratulations to McAuley House on becoming the Inter-House Sports Day Champions for 2020. Read all about the event in this newsletter under the SPORTS section as well as view many pics of the day by clicking on one of the photo's and make it full size then scroll through. Enjoy!
Kath Hore
Mission & RE Support Officer
Year 8 Retreat 
Our Year 8 students returned from their Middle Year Leader Retreat with much enthusiasm and excitement. The program provided many opportunities for them to be leaders working in groups and gaining skills of working with each other, to complete set tasks. Students' comments included – 'The best thing that happened on retreat was being able to learn to work together in a group and that helped me to overcome some of my fears.' 'To be a leader means that it is not just about position, it is about example and so you have to set a good, kind, Chaneligan and Godly example to be a good leader.' 'The proudest moment for me was trying to go through the whale's belly cave, it was very far out of my comfort zone and even though I didn't complete it, I'm glad I tried.'  
With comments like these, we can be assured that our students are well on the way of being tomorrow's leaders!!
Click through the near 300 photos below to see what a great time the Year 8 students had!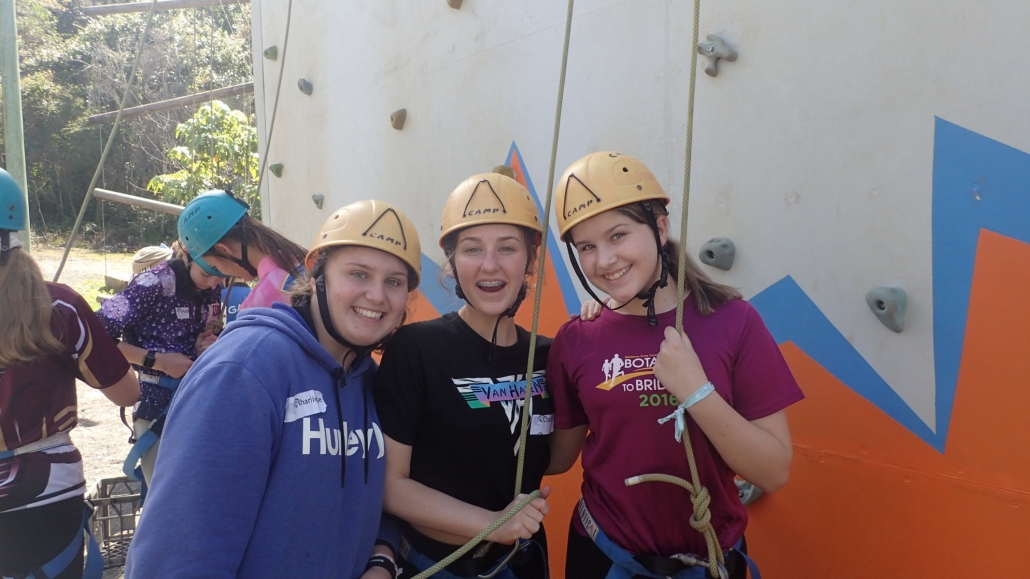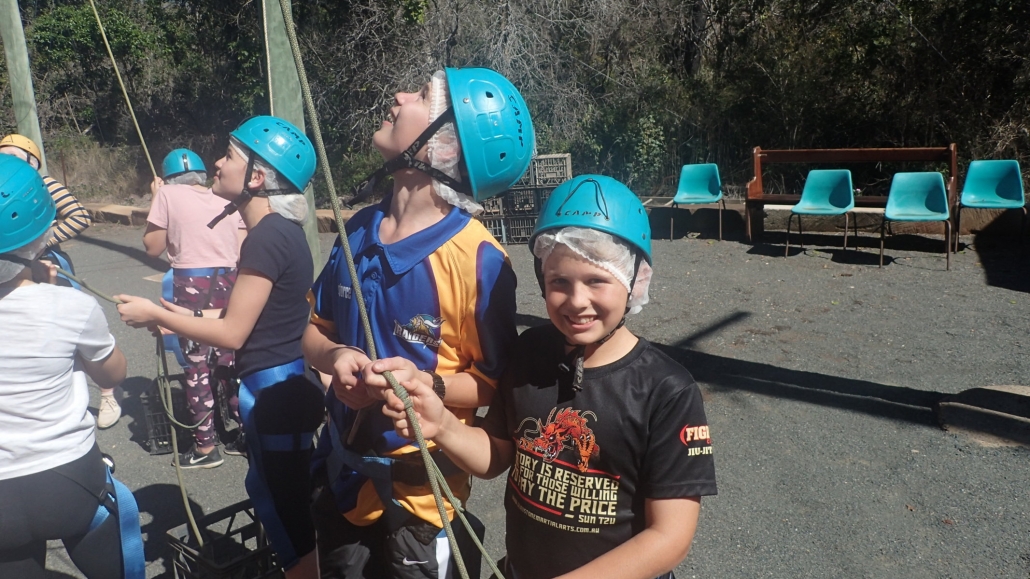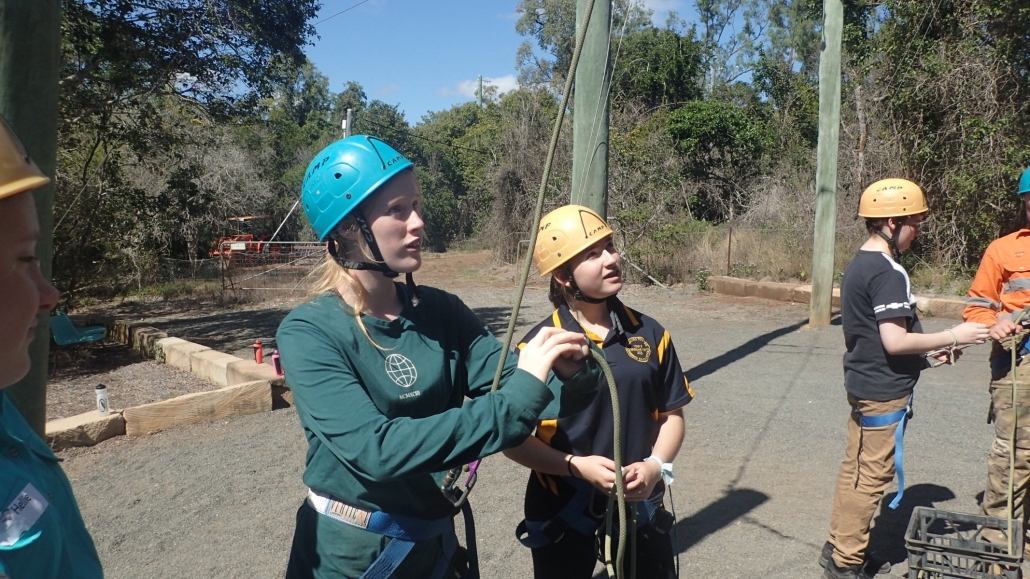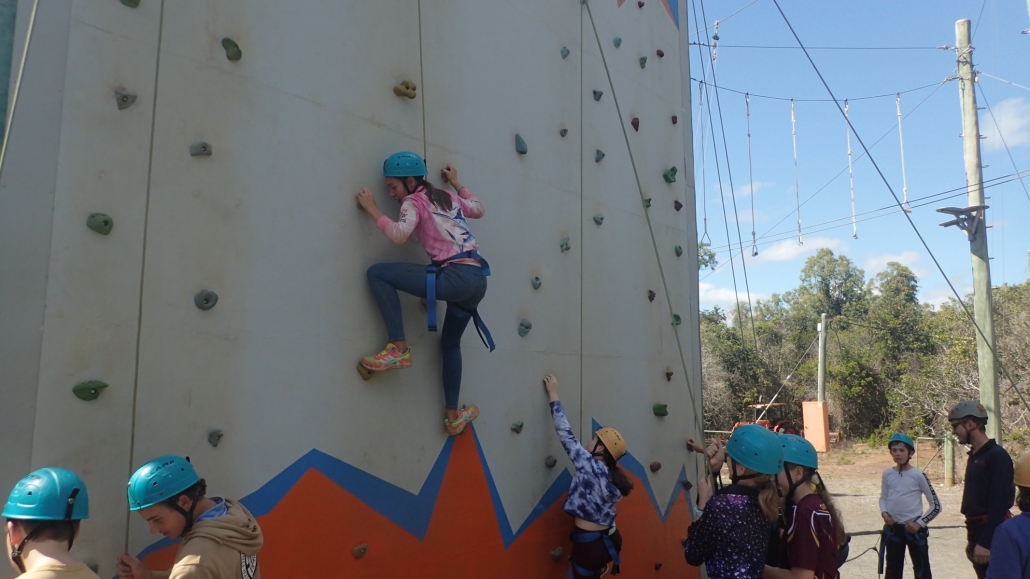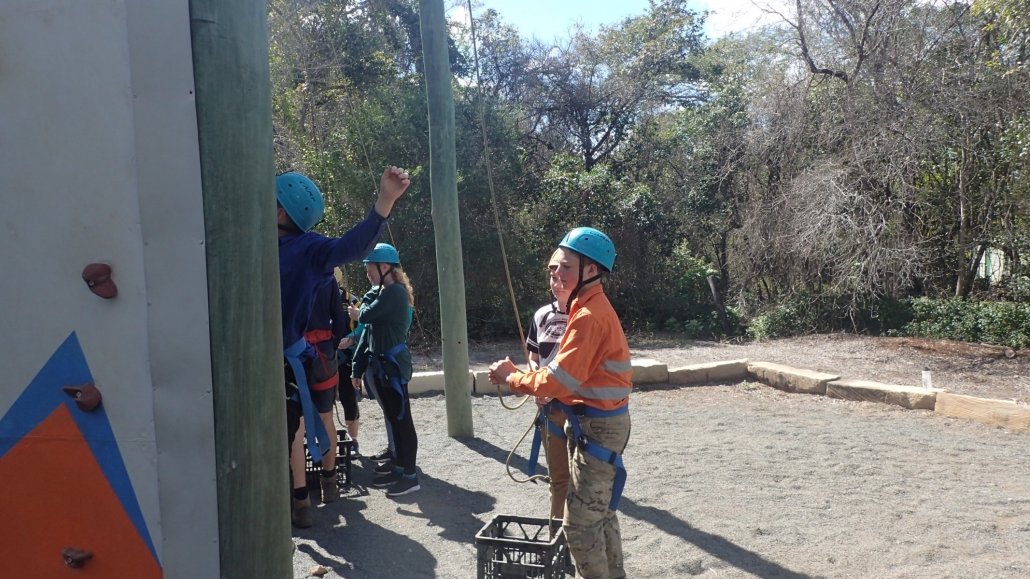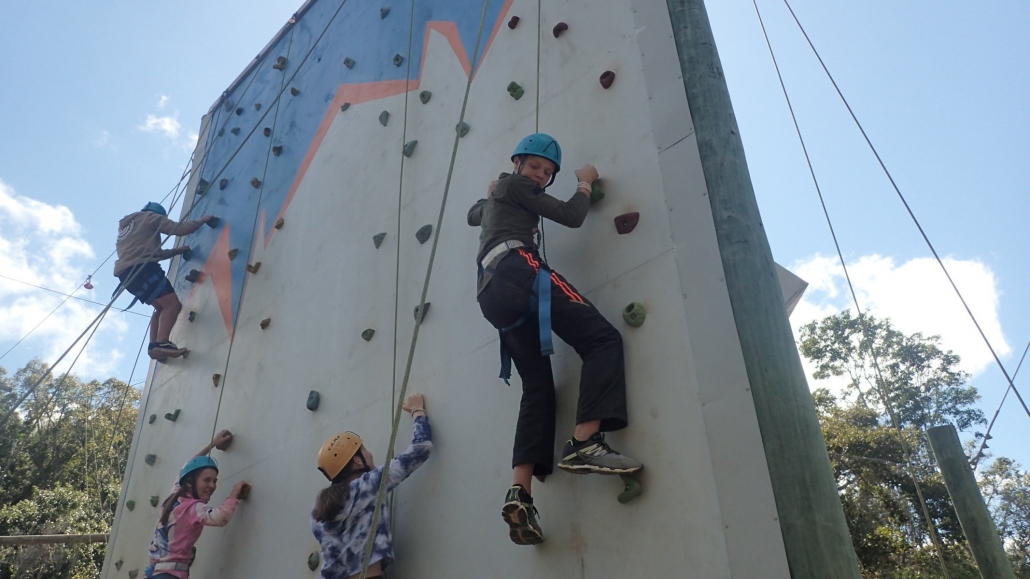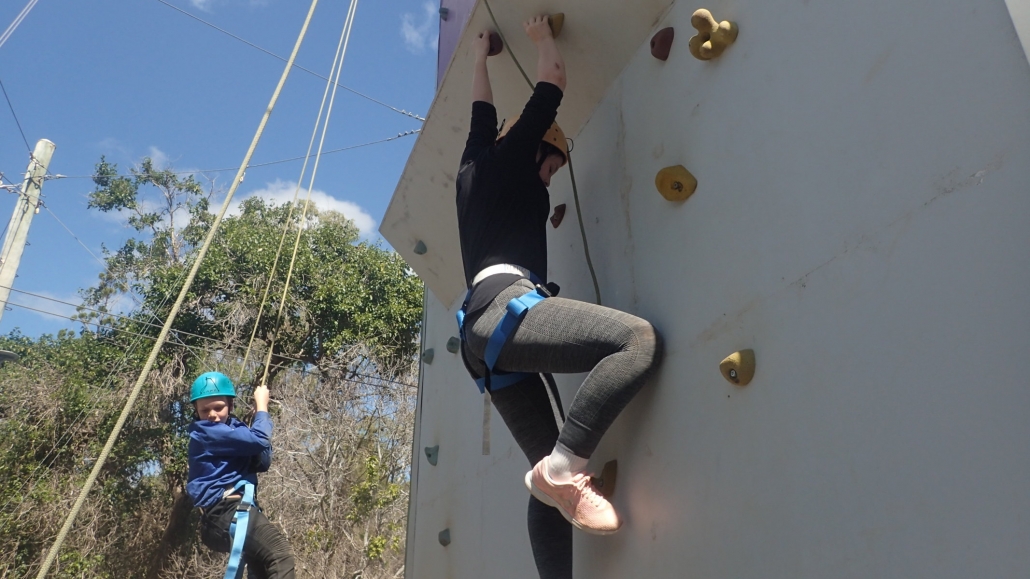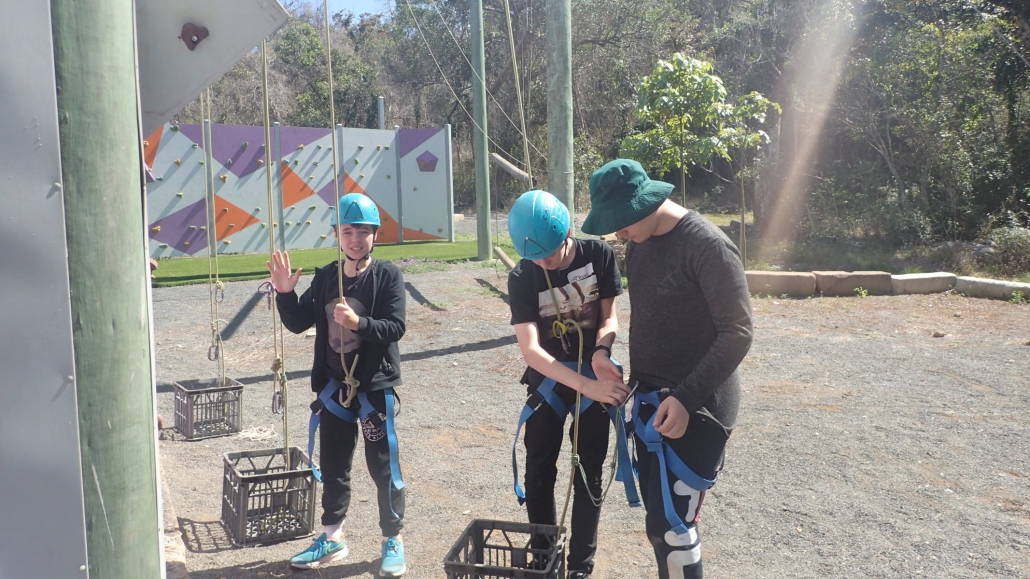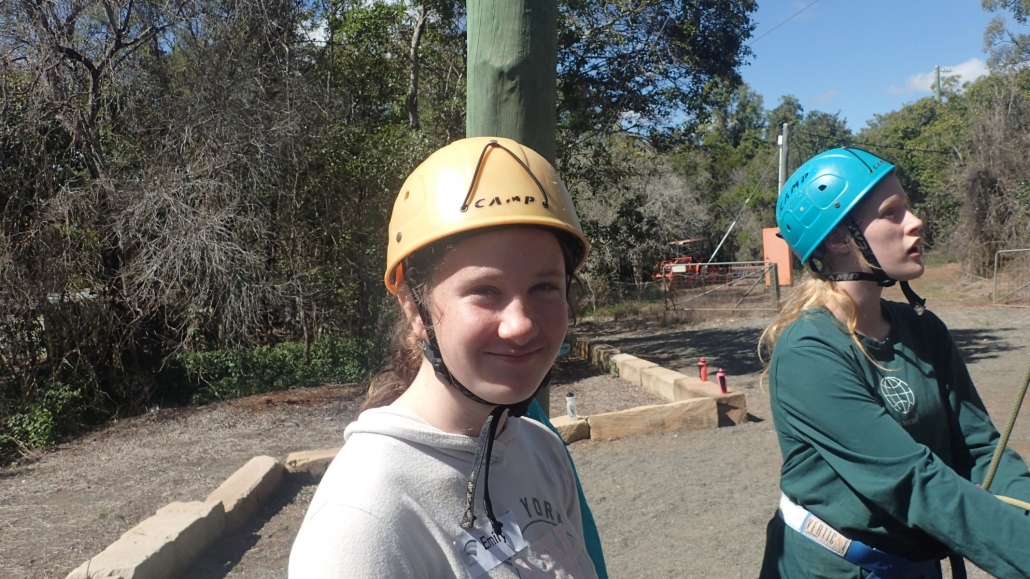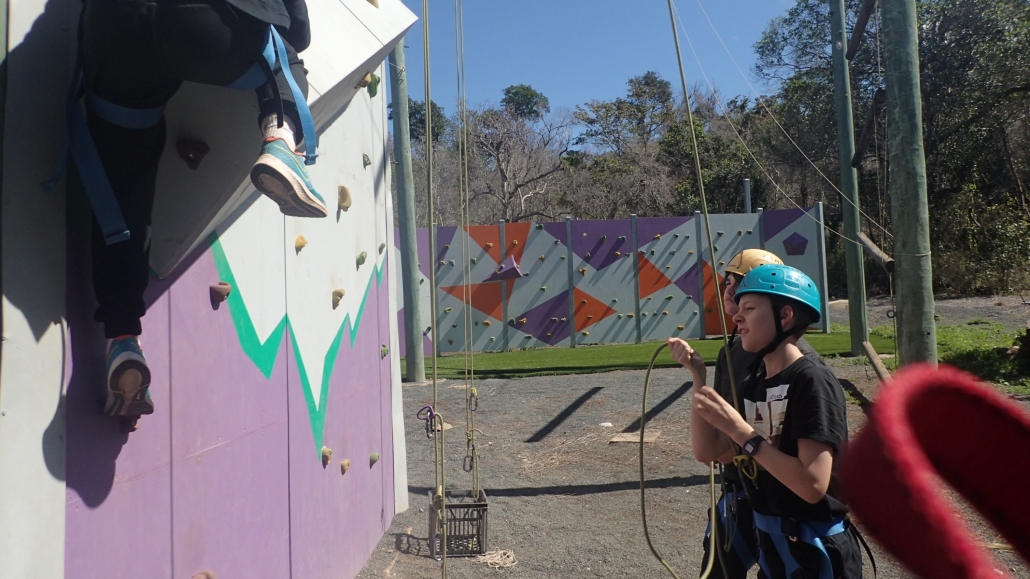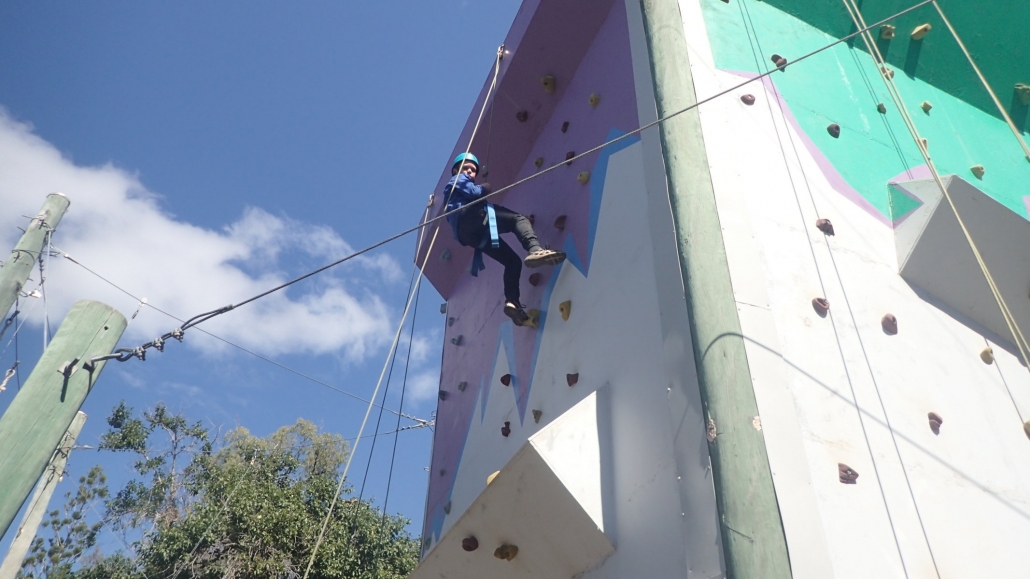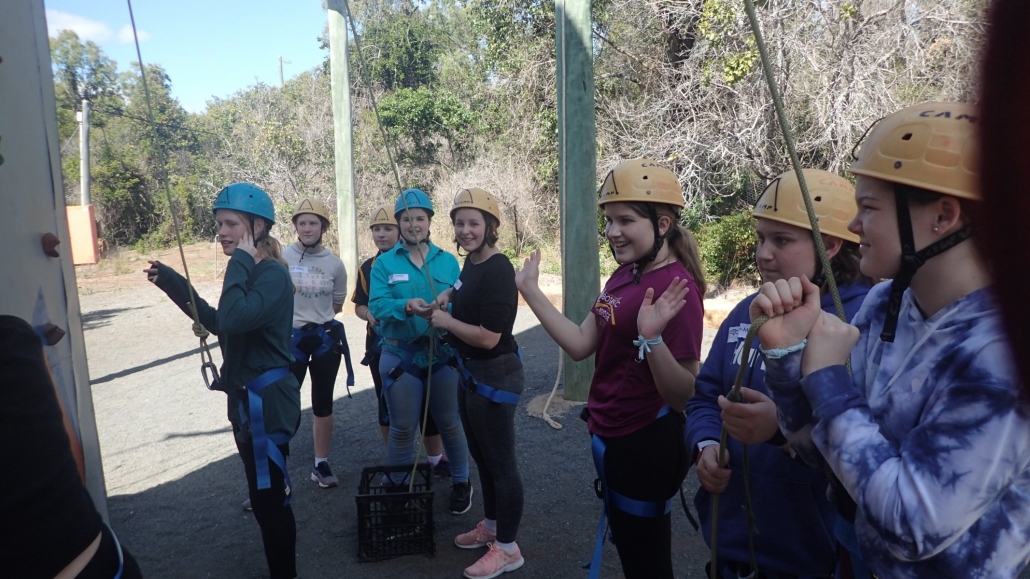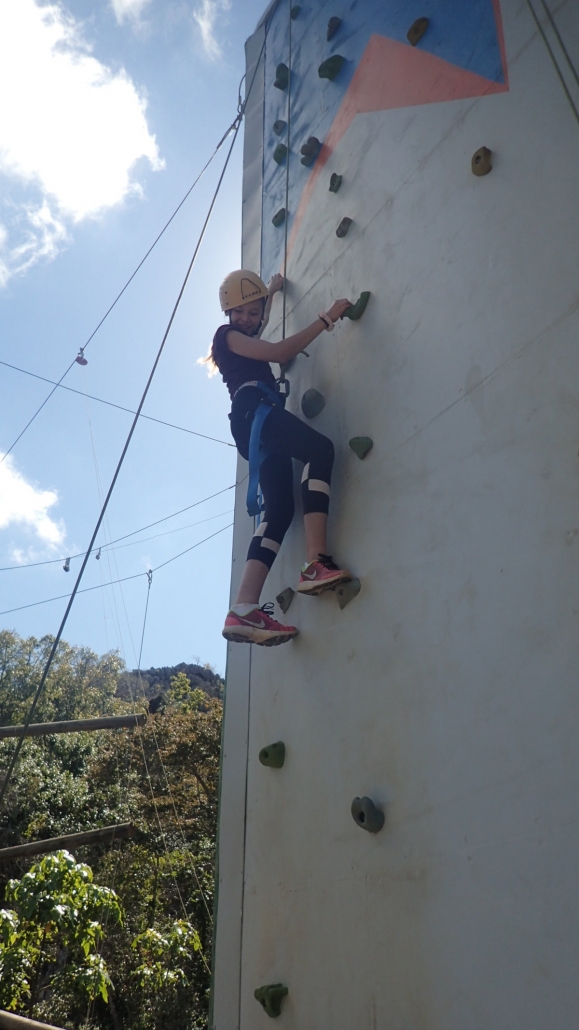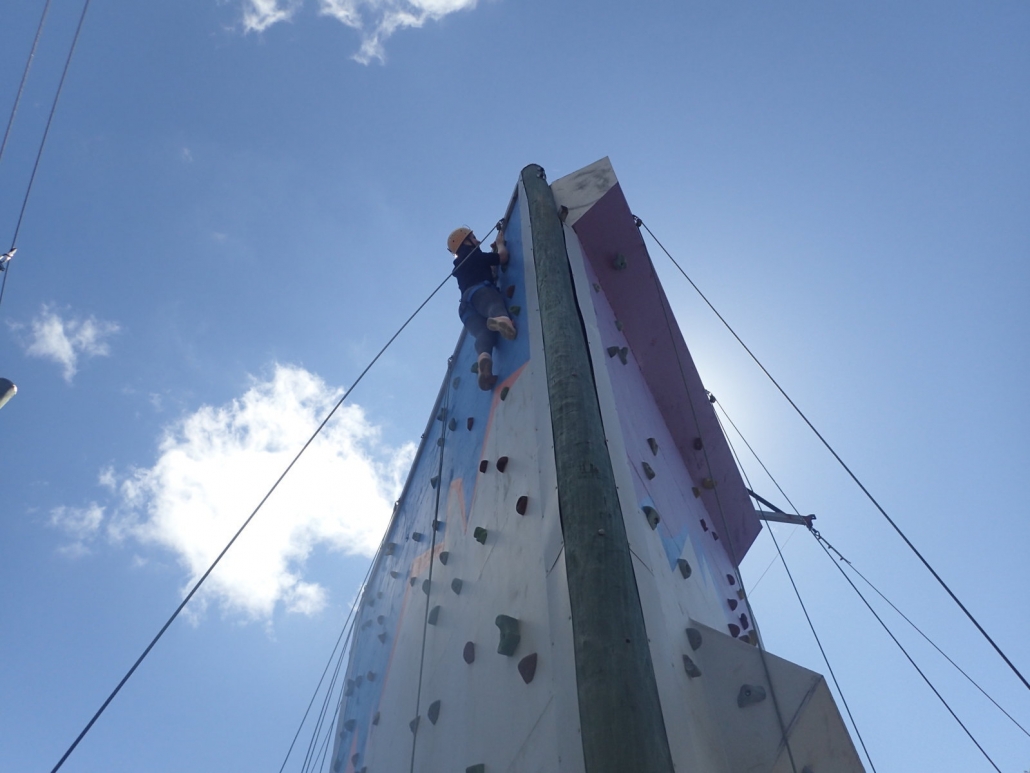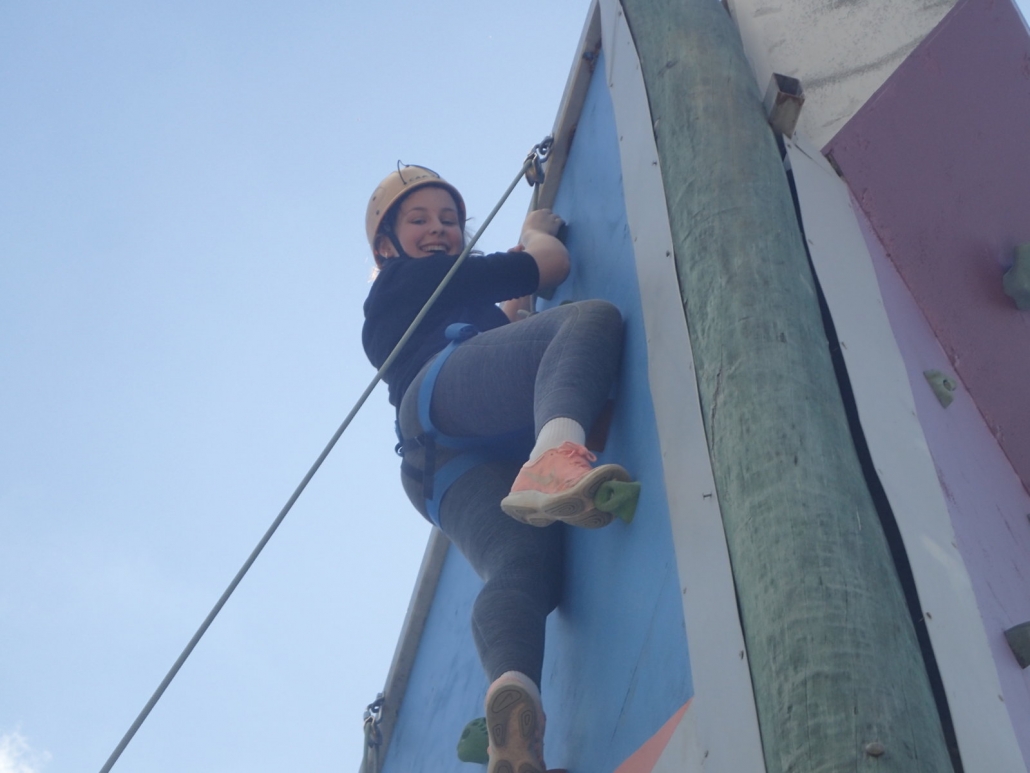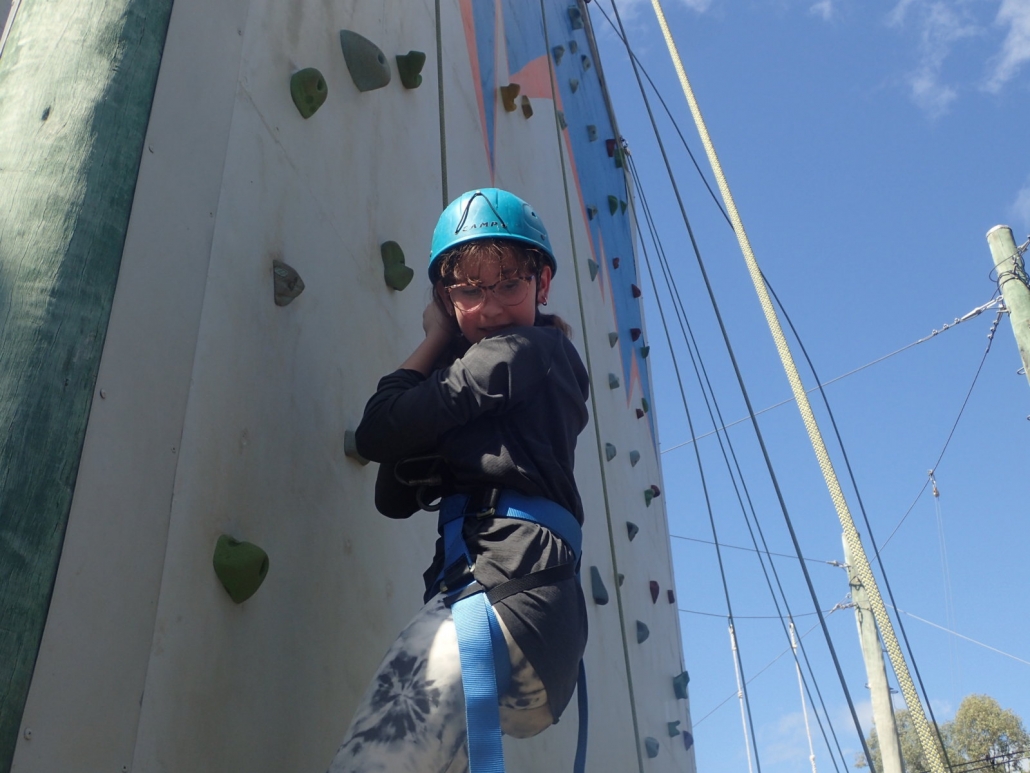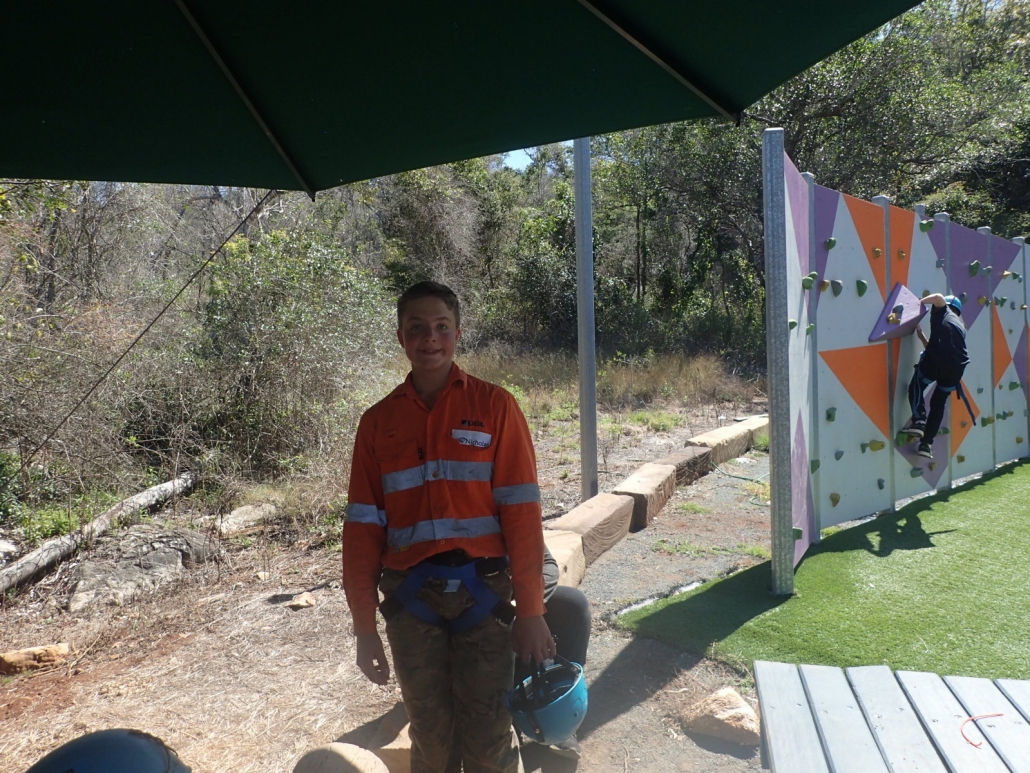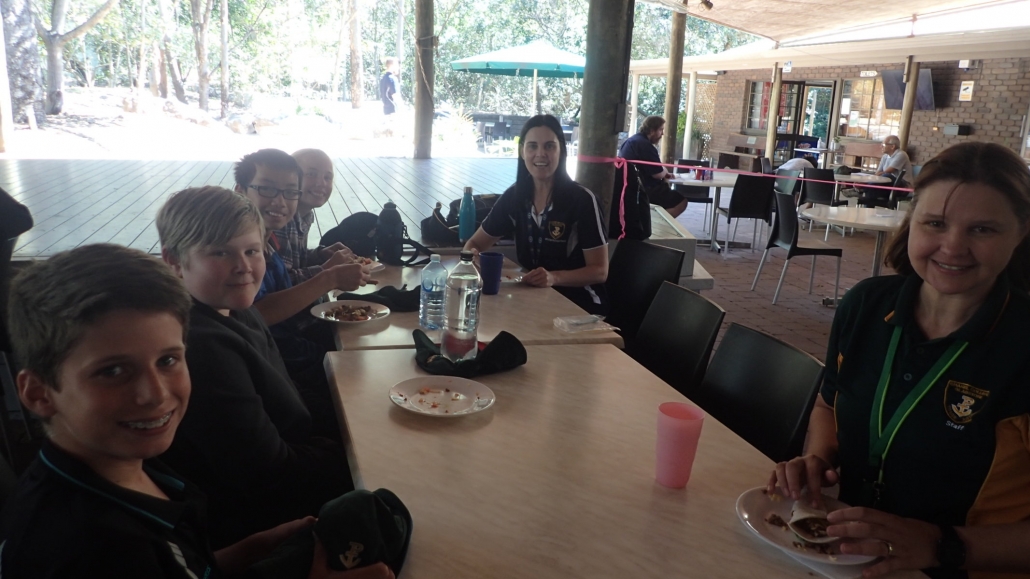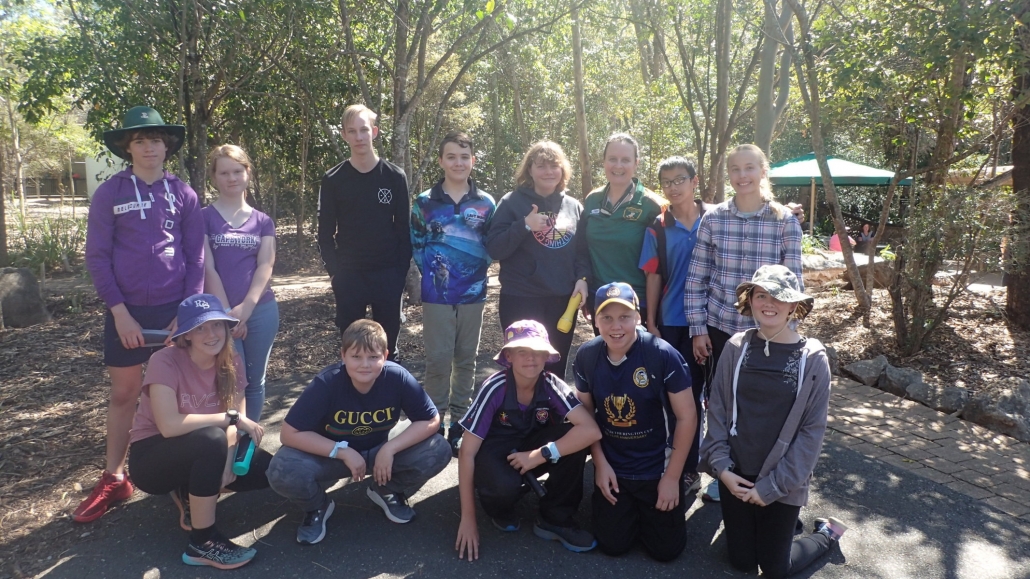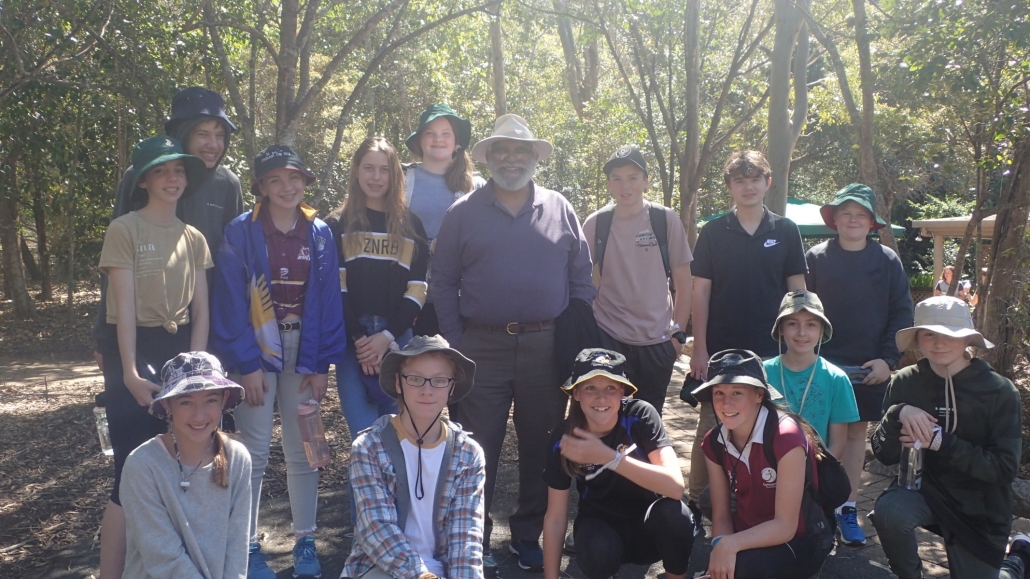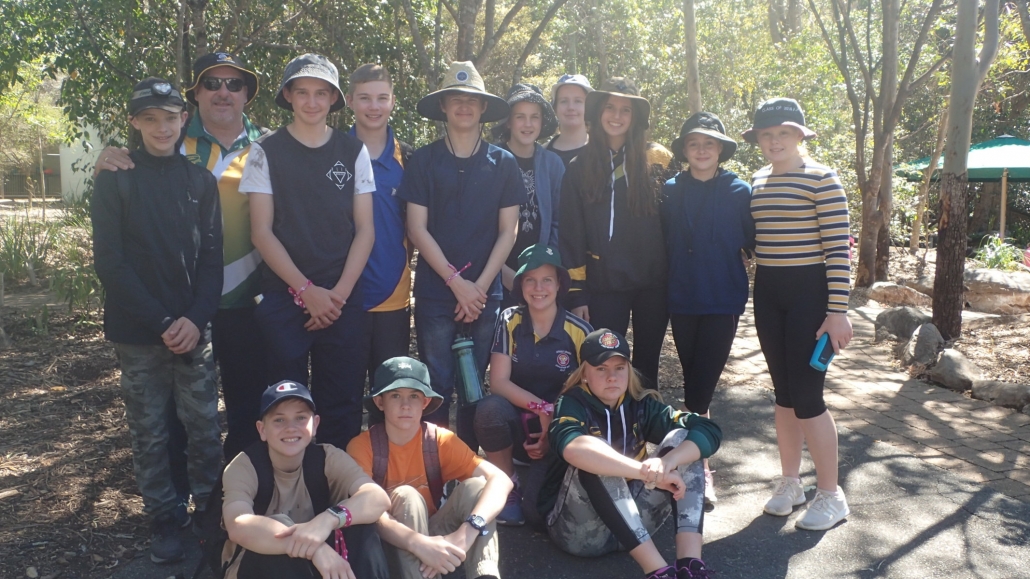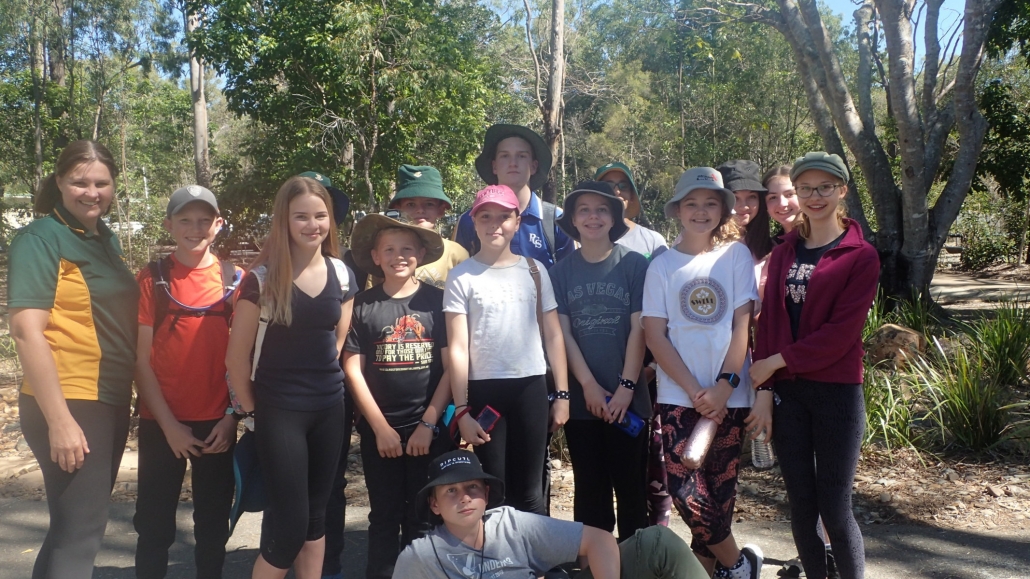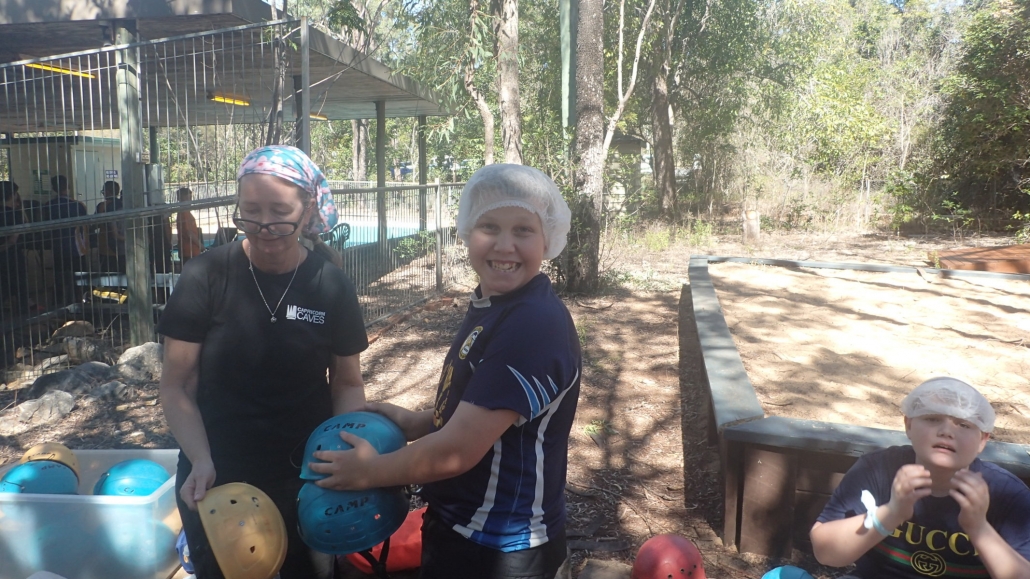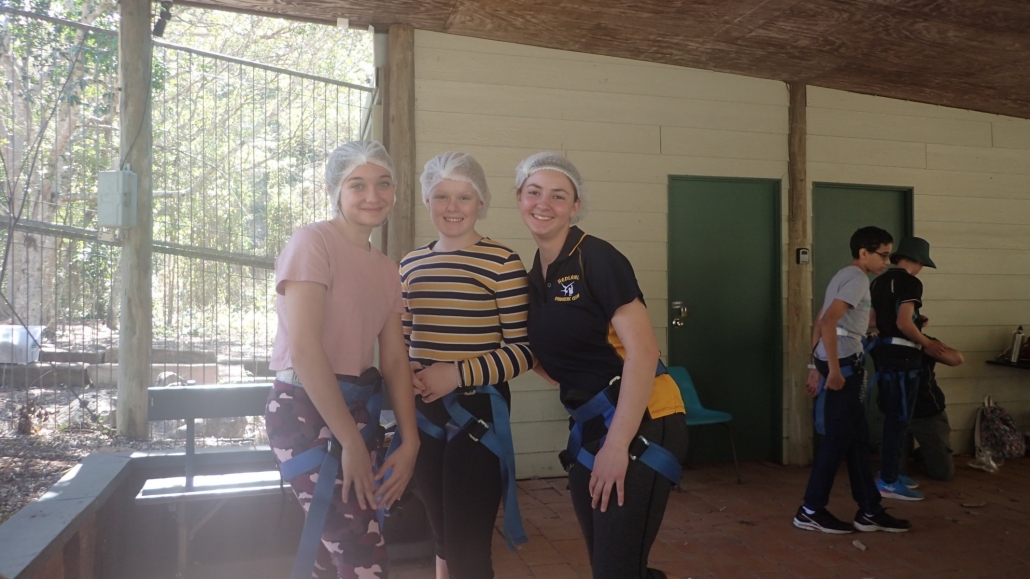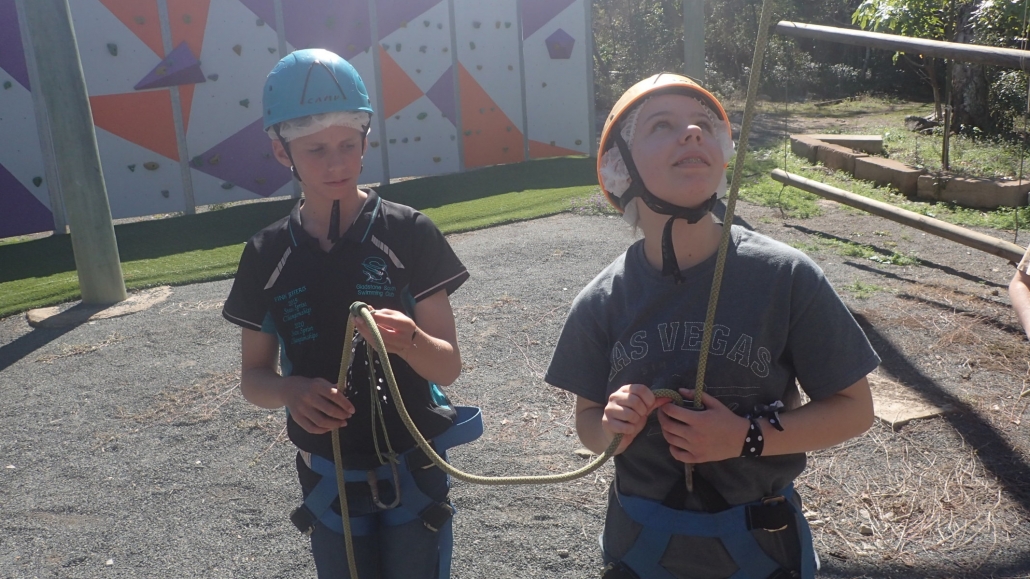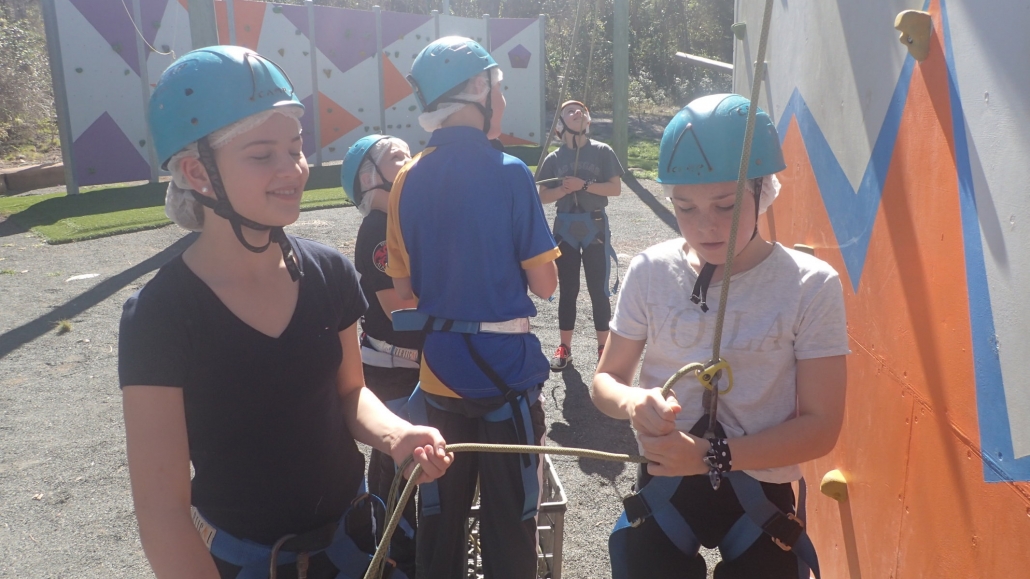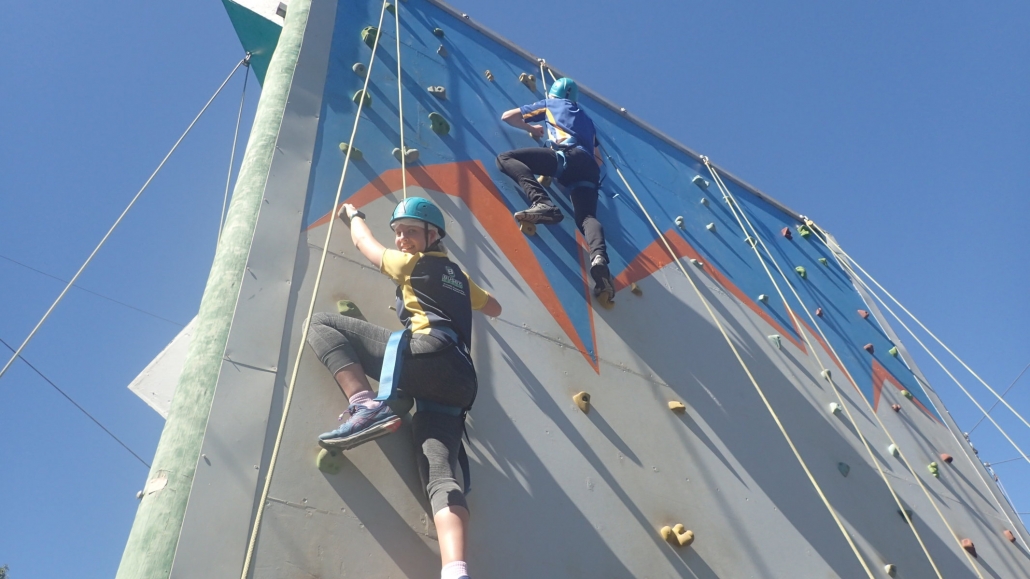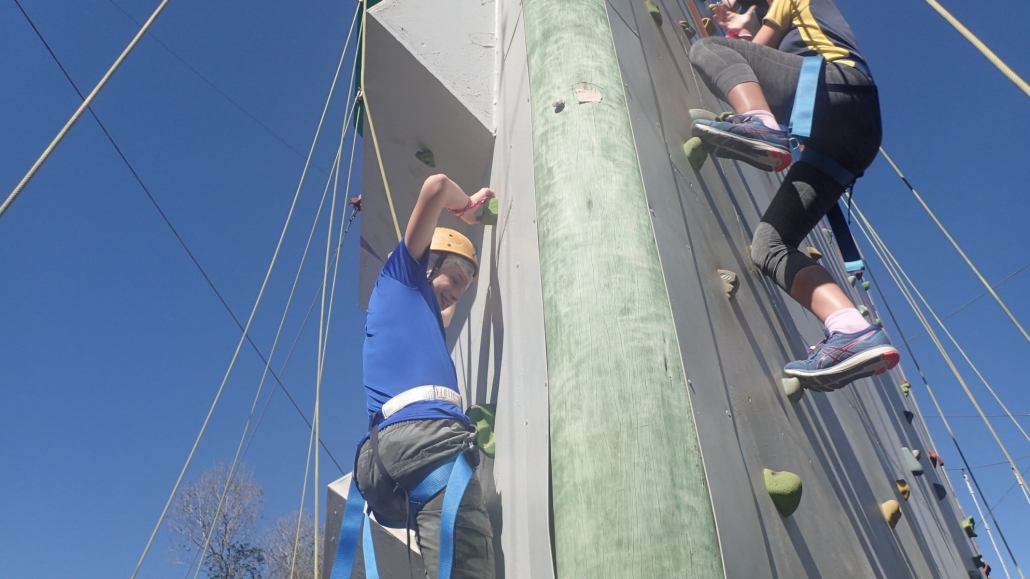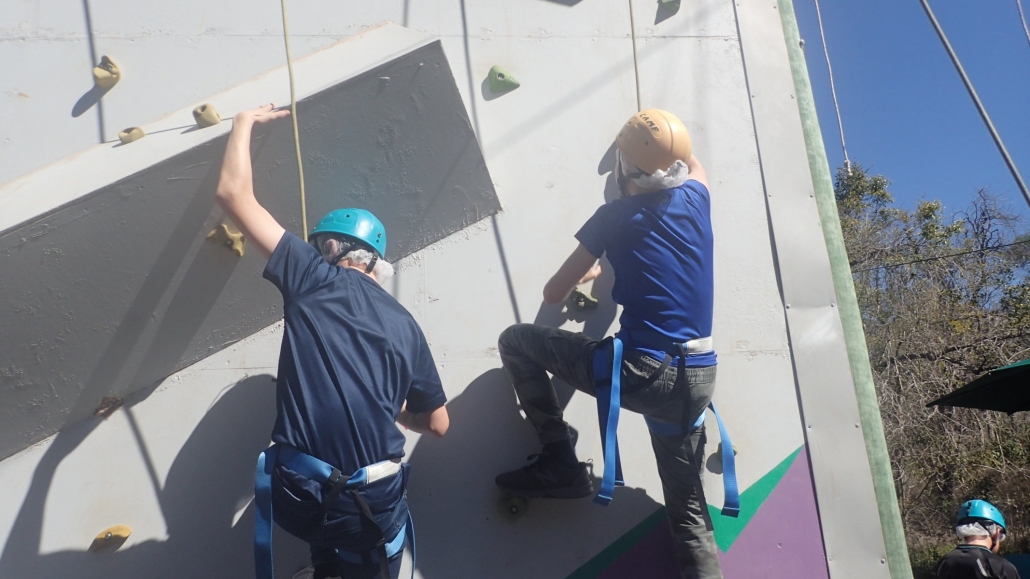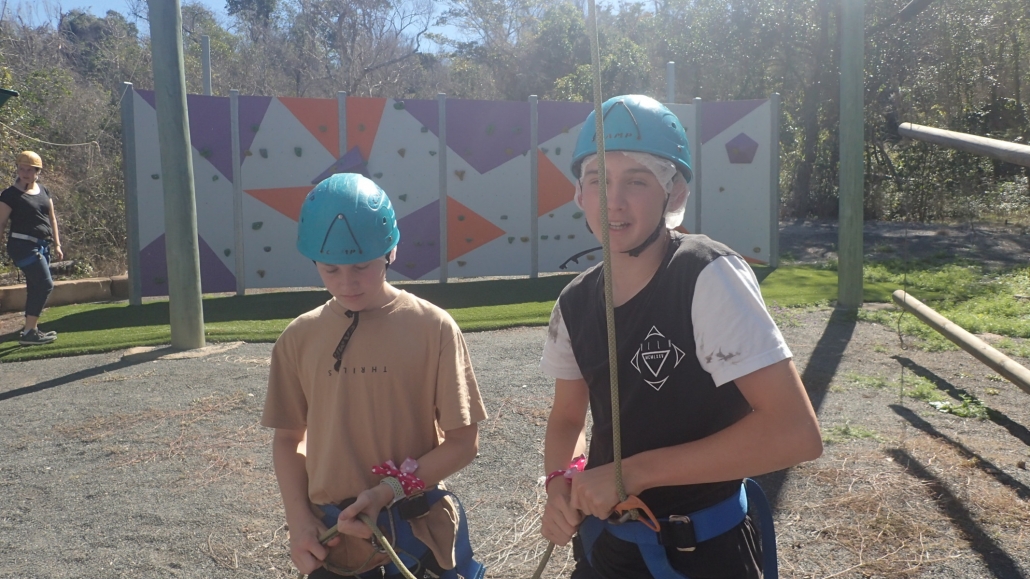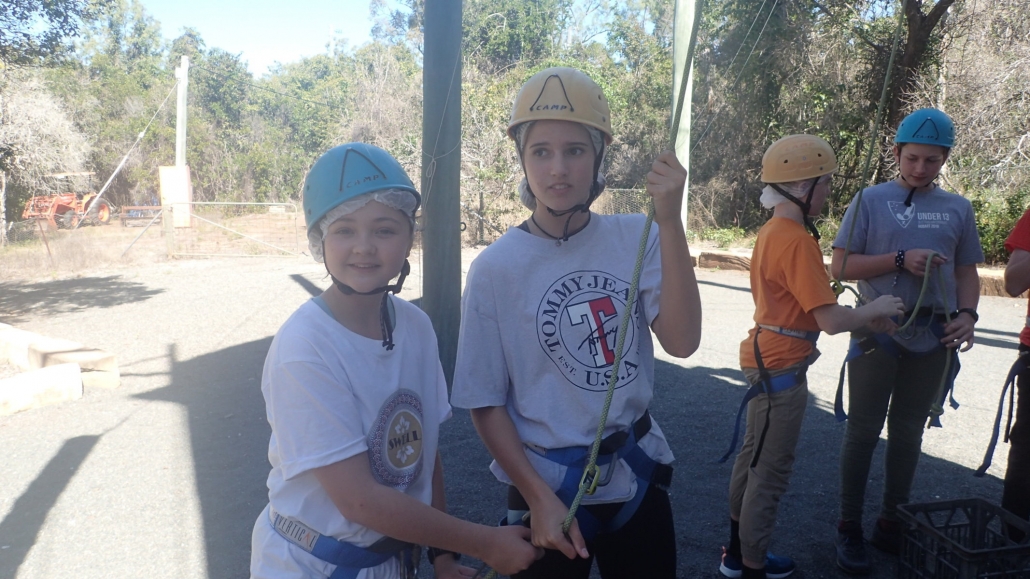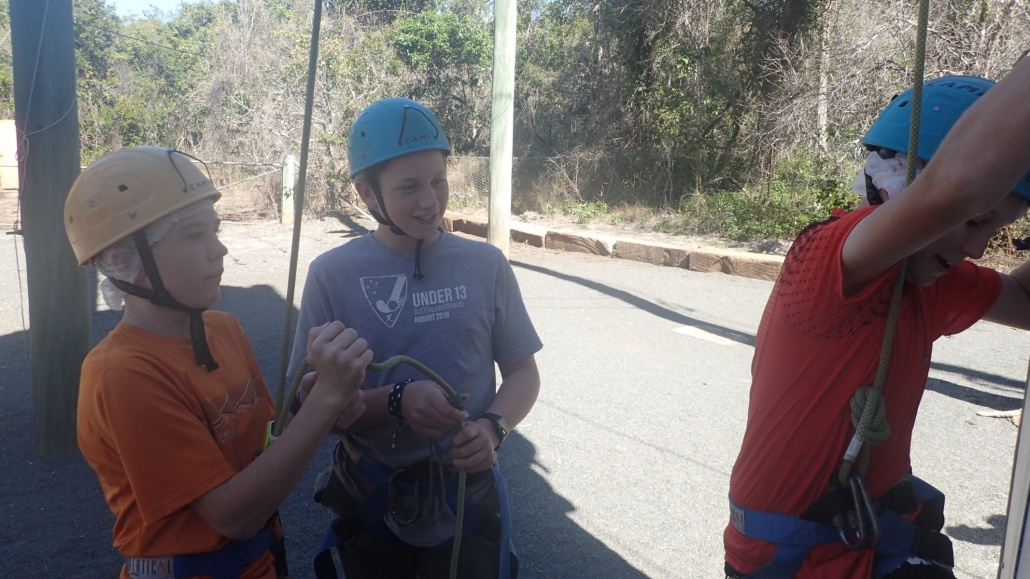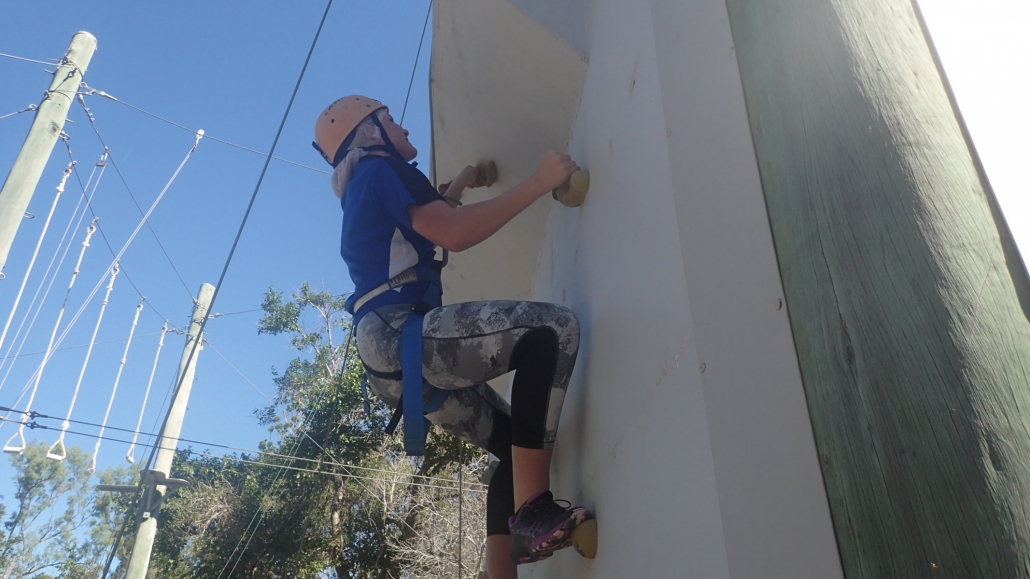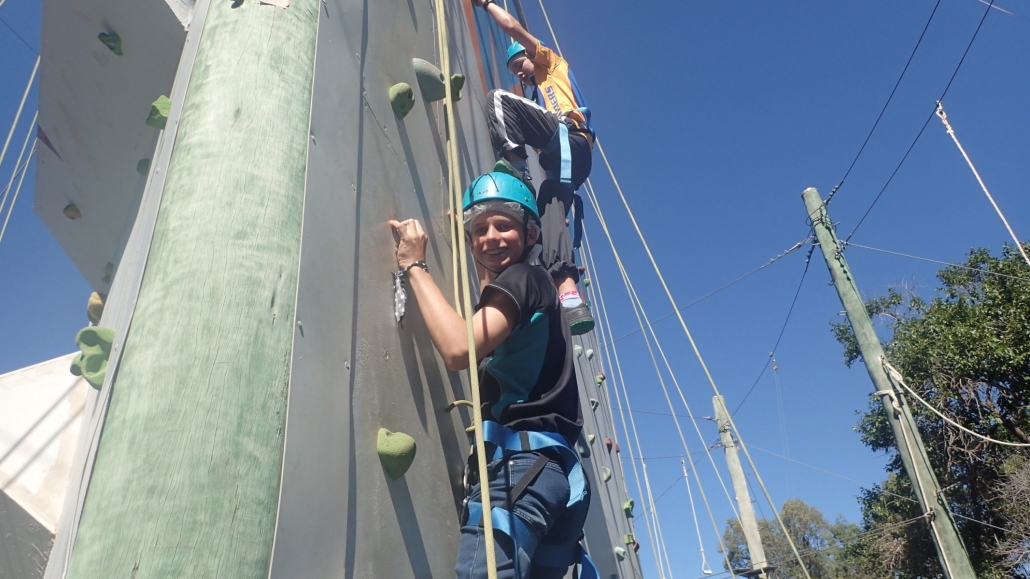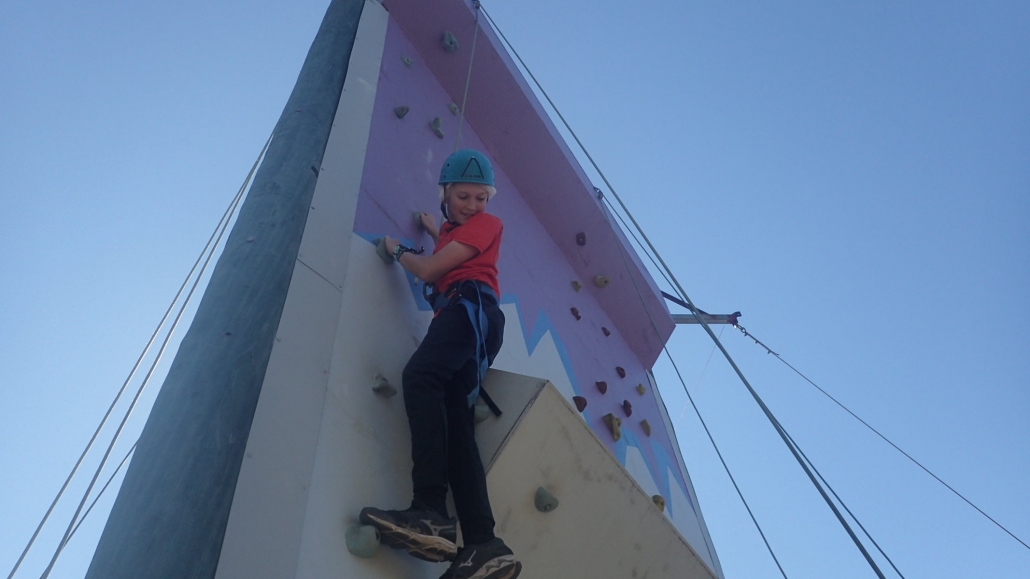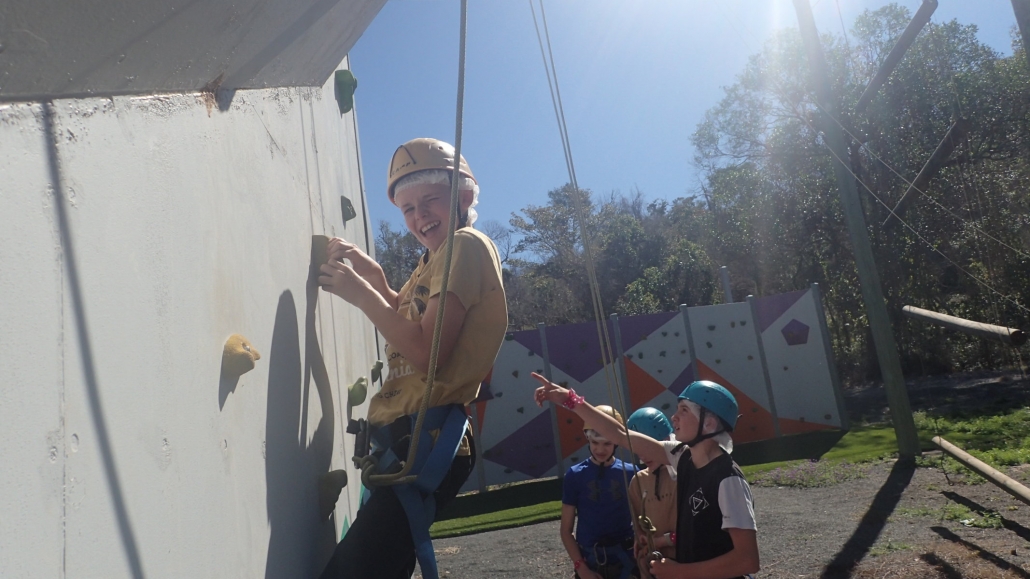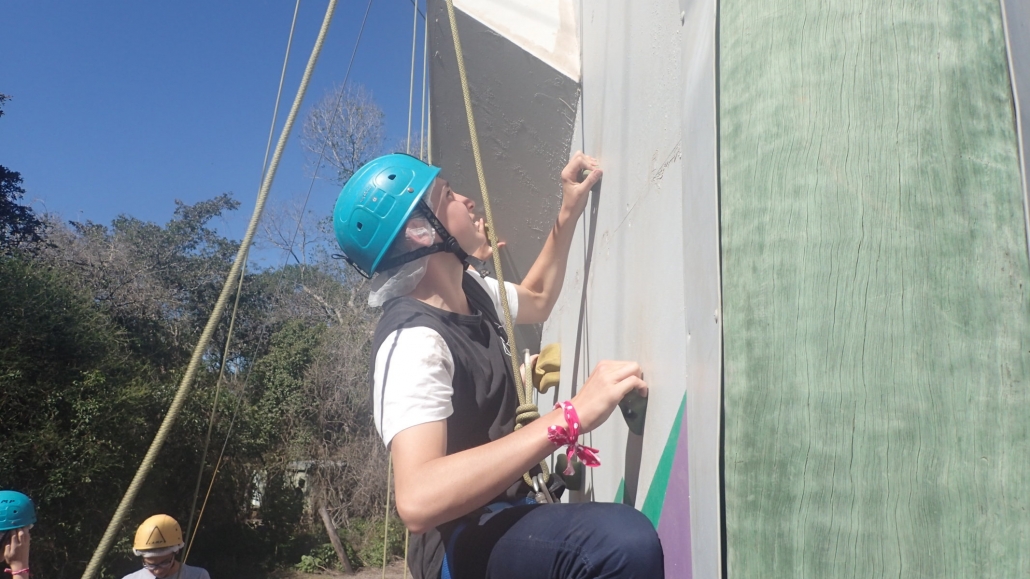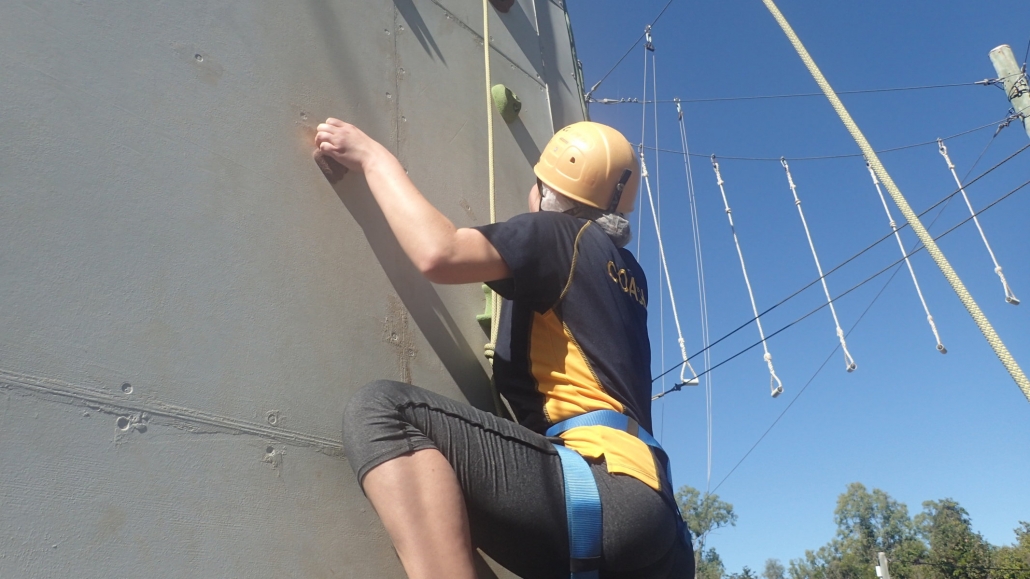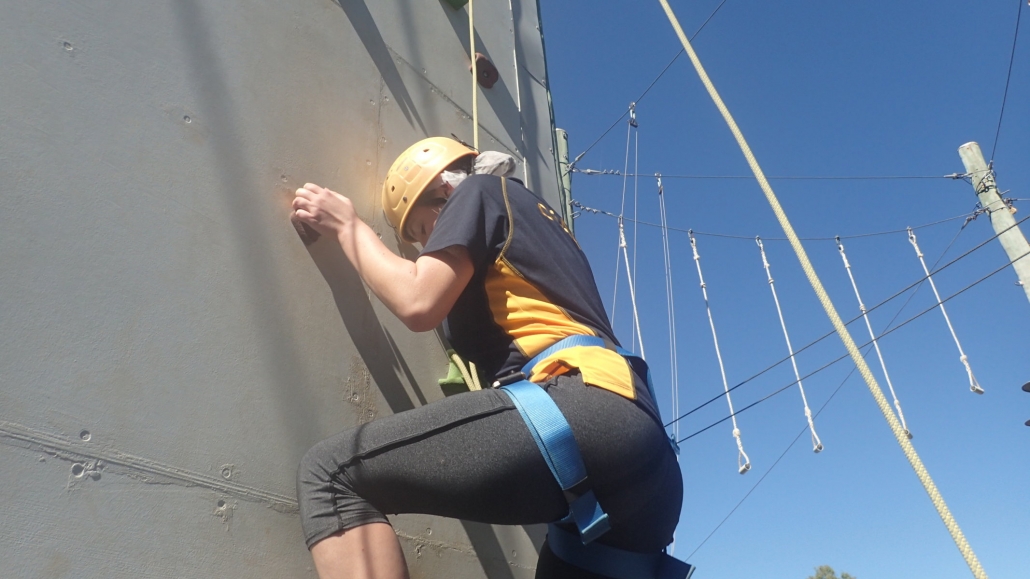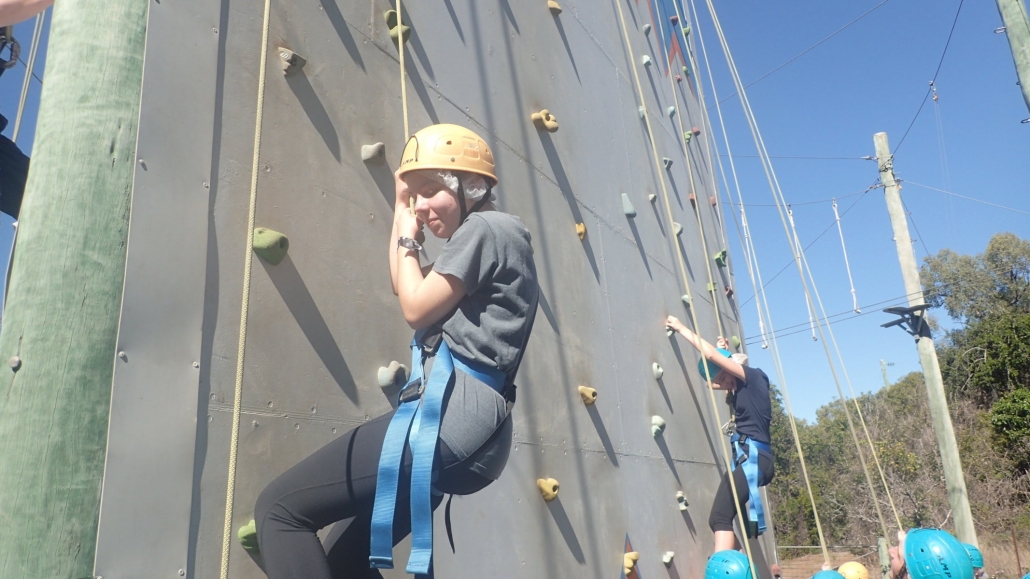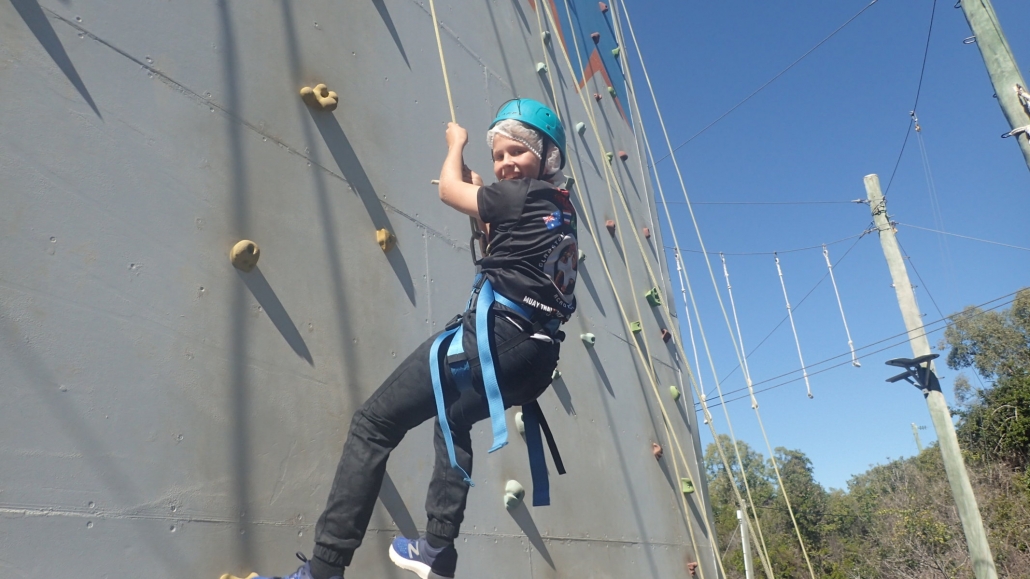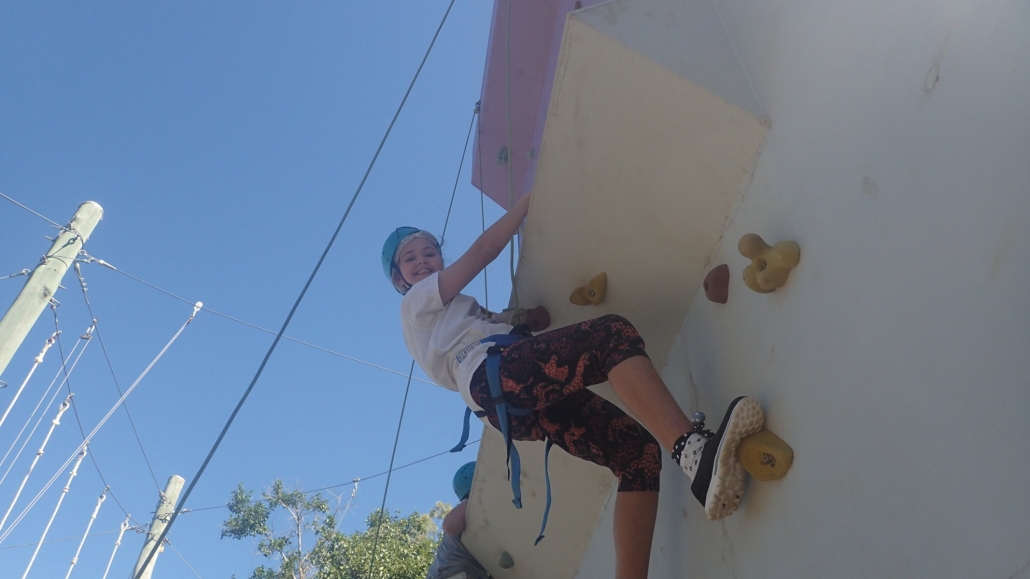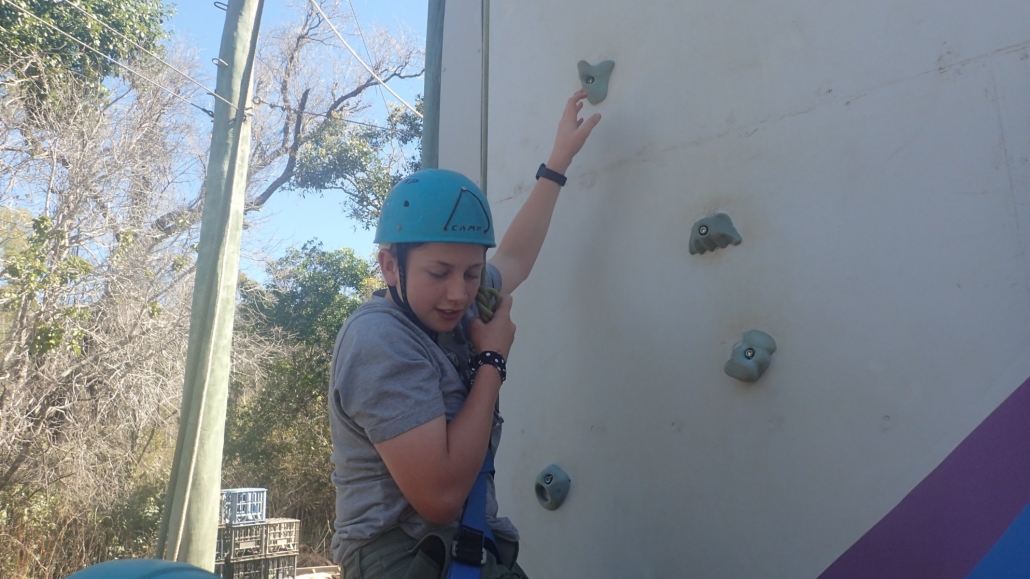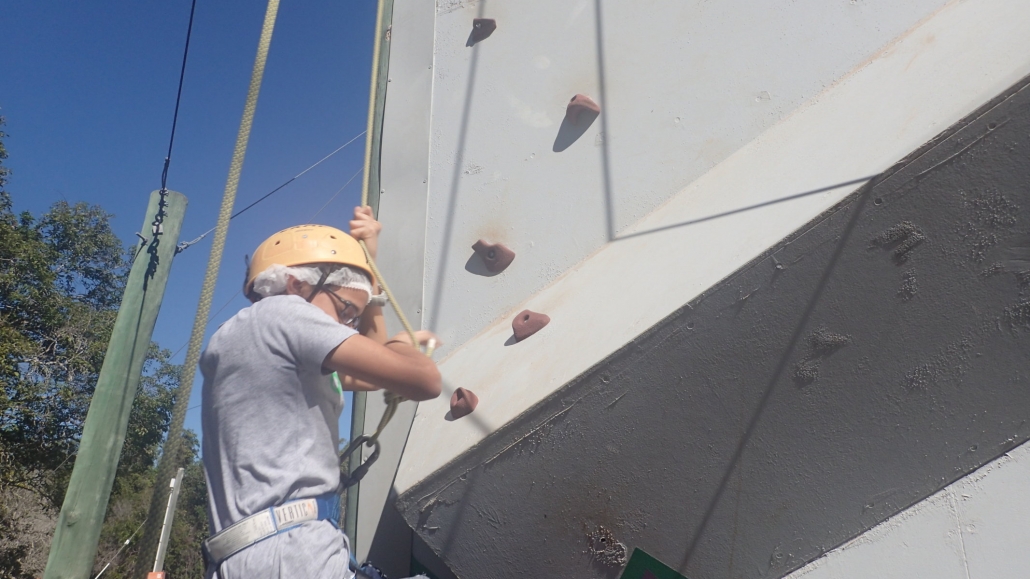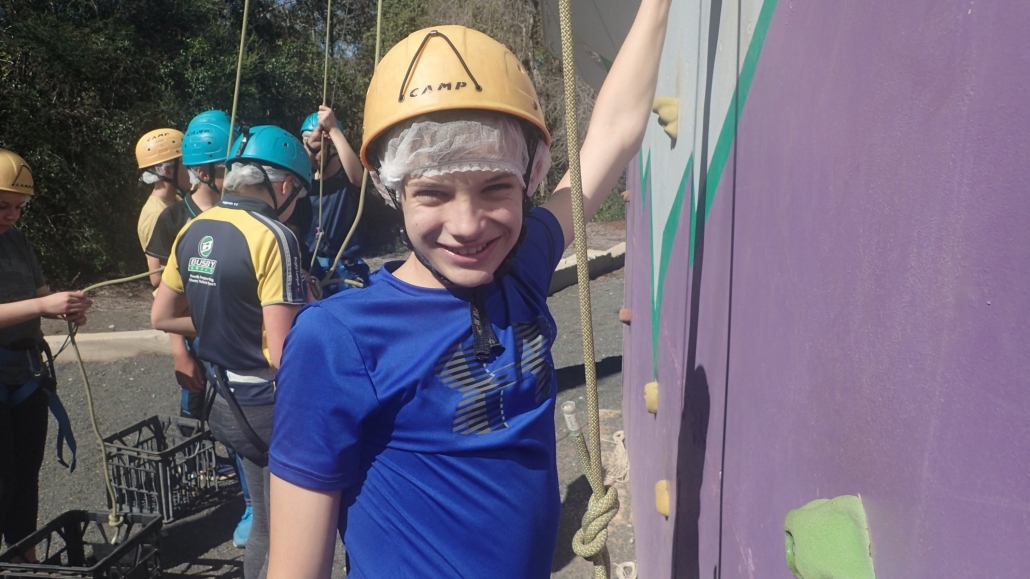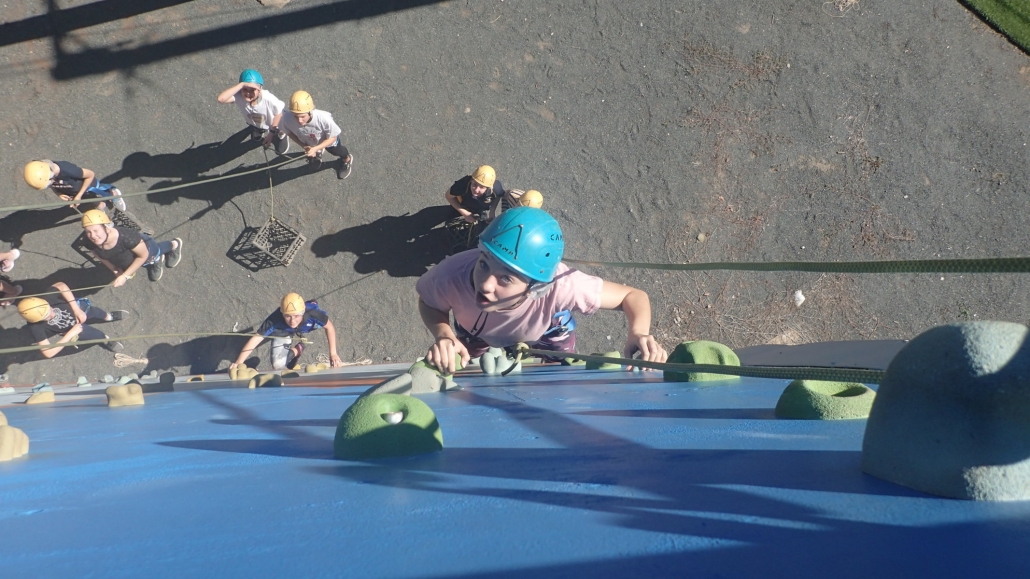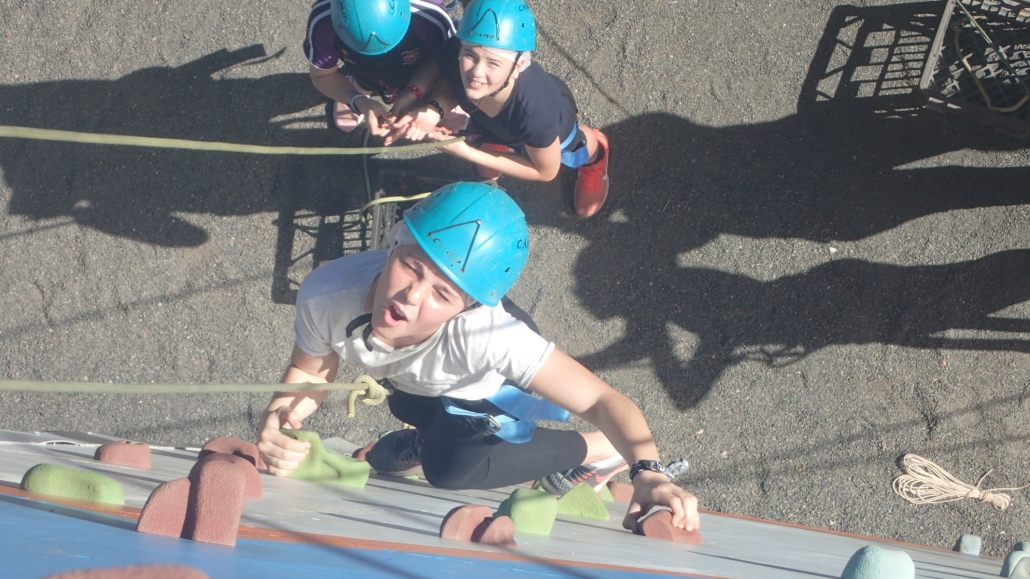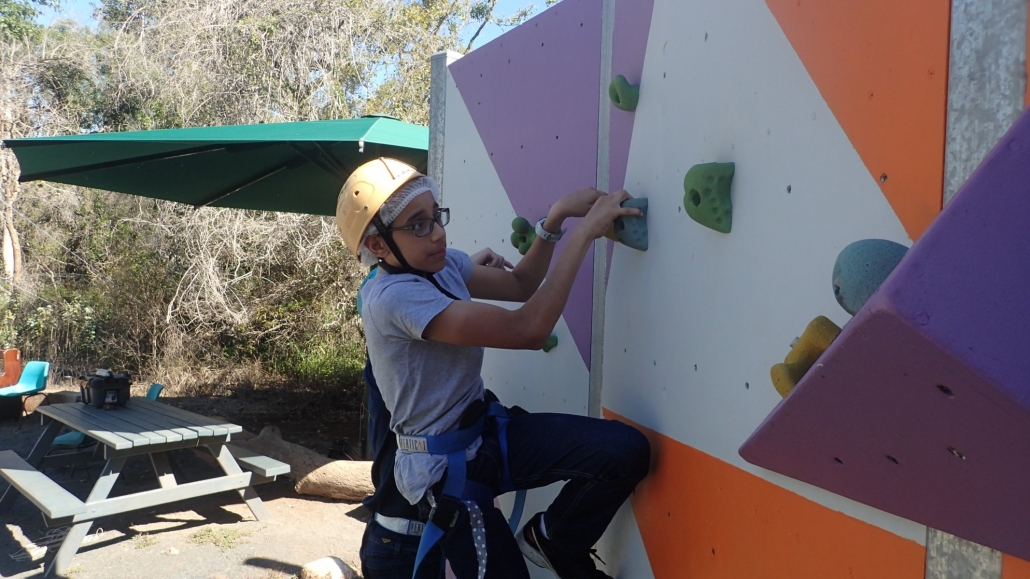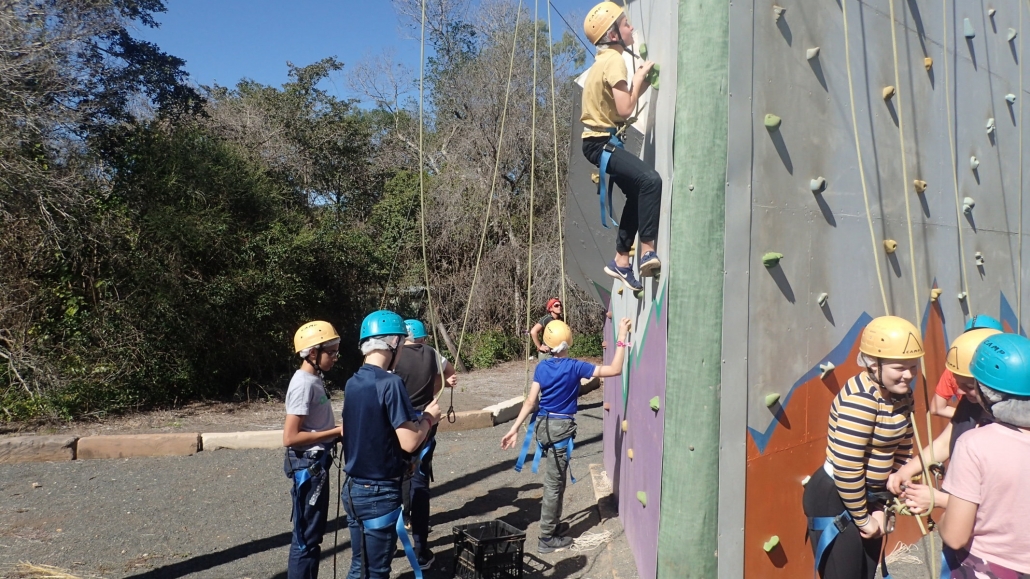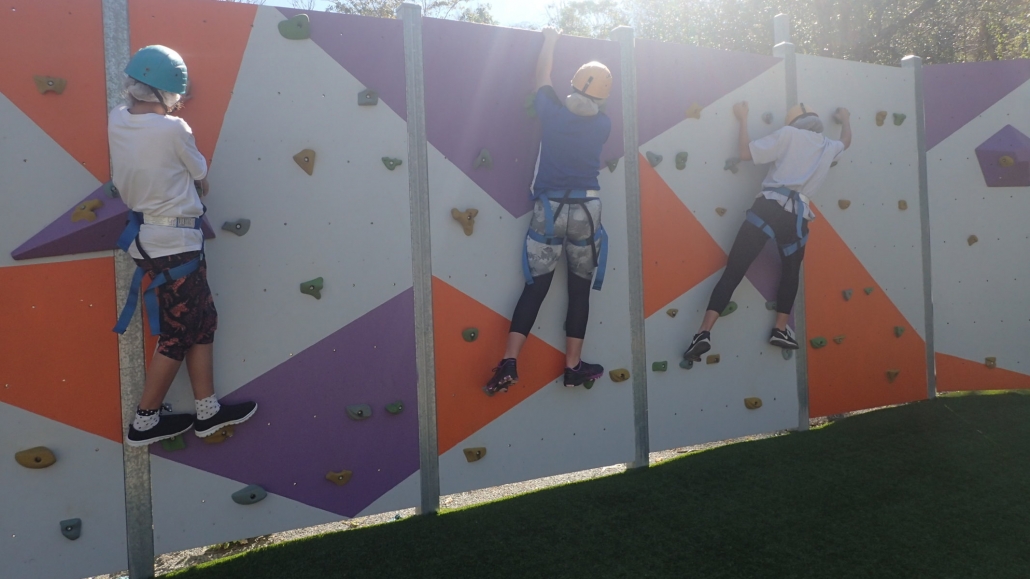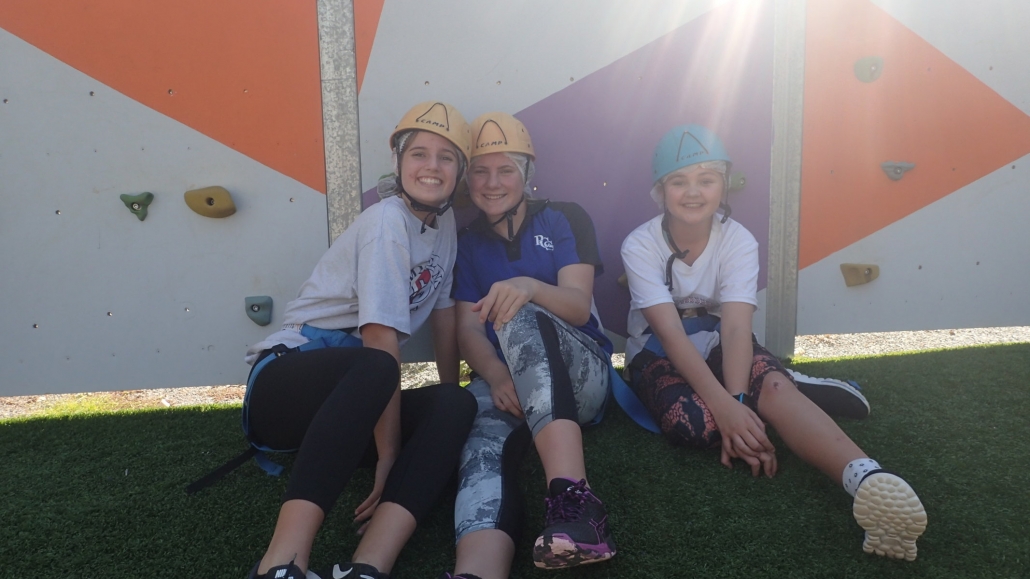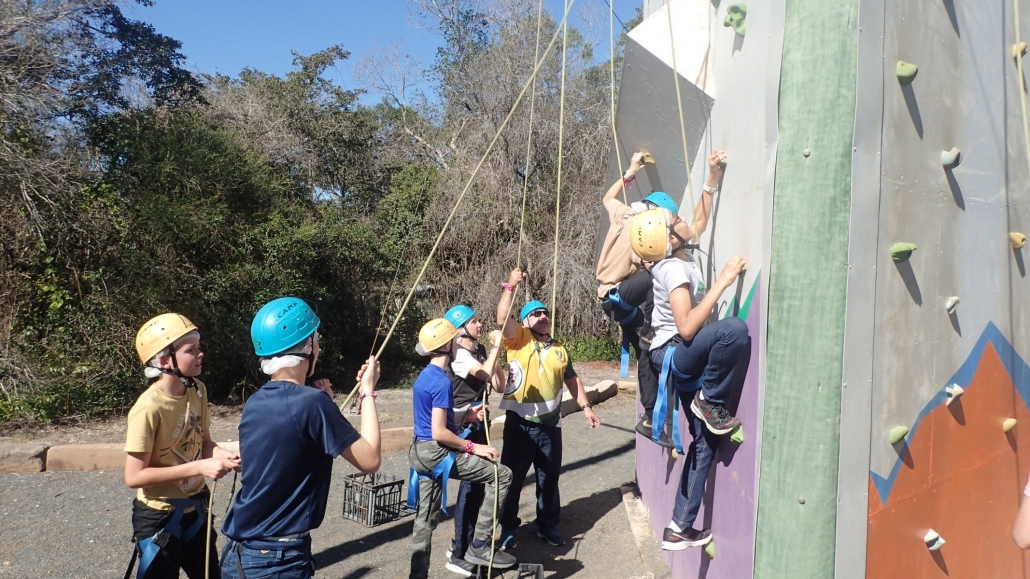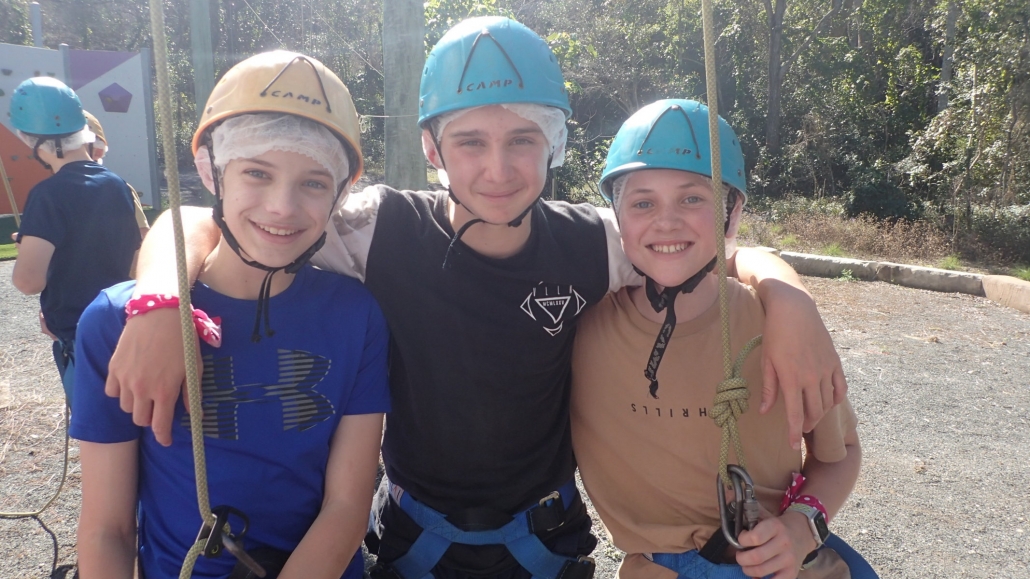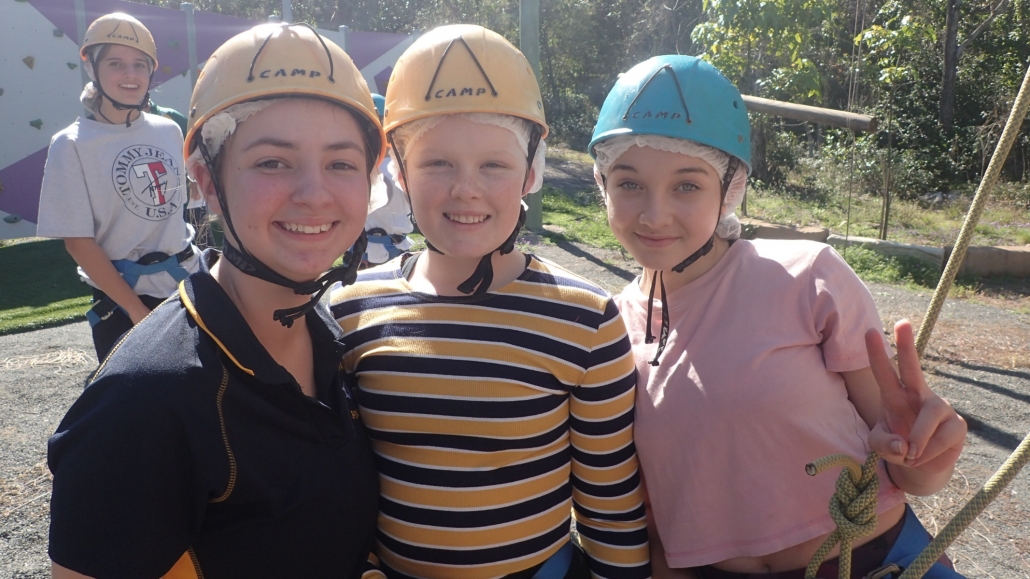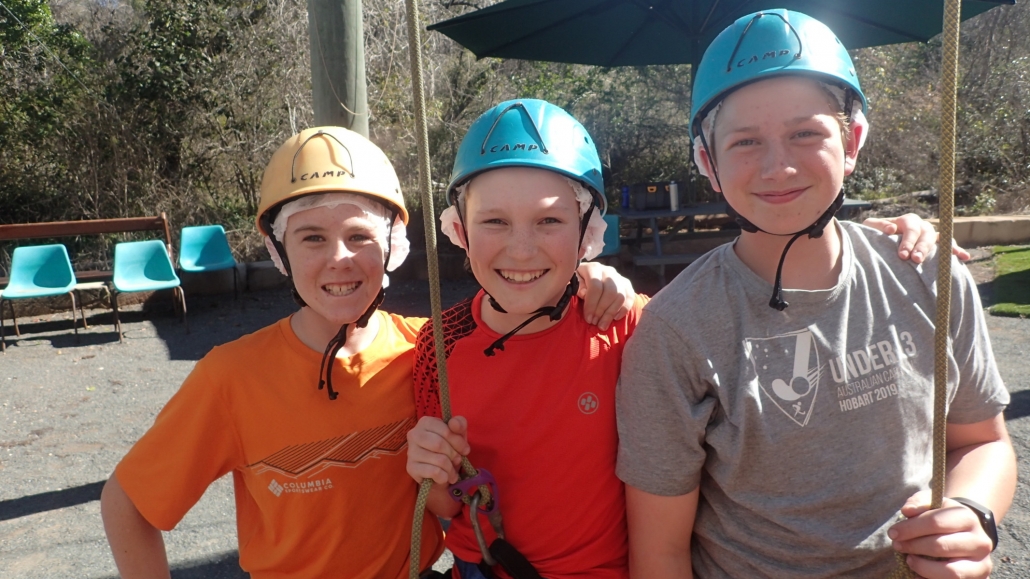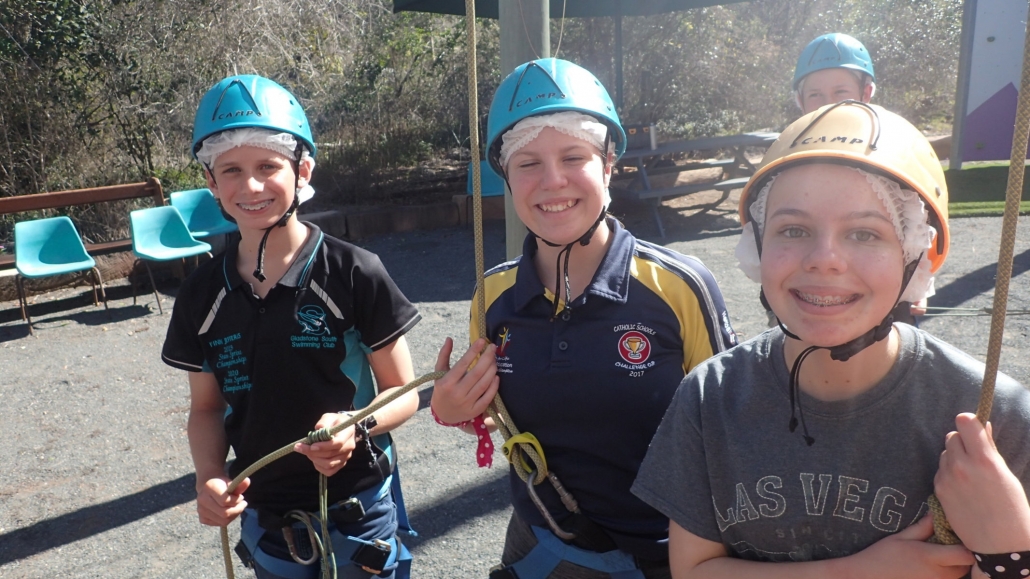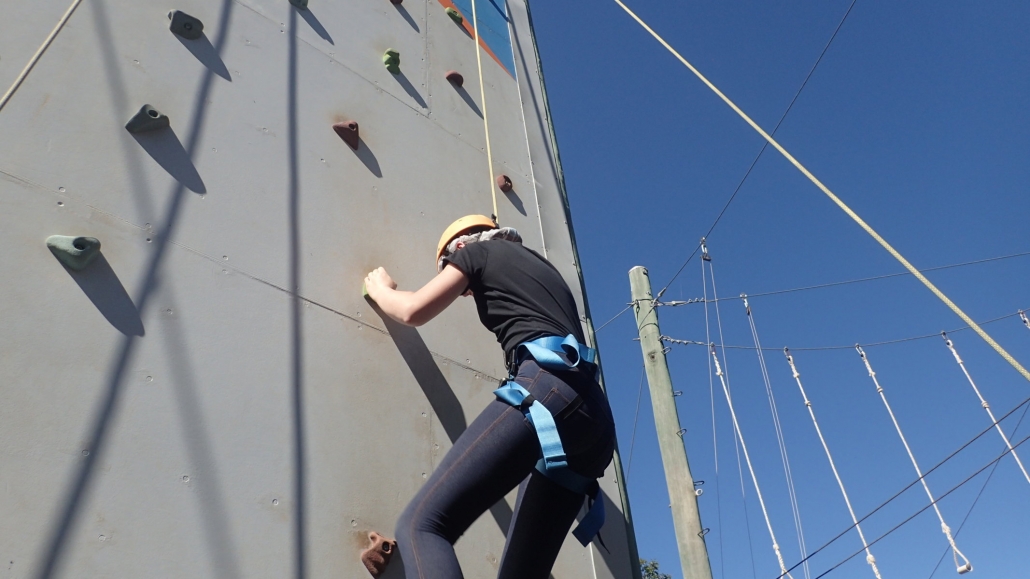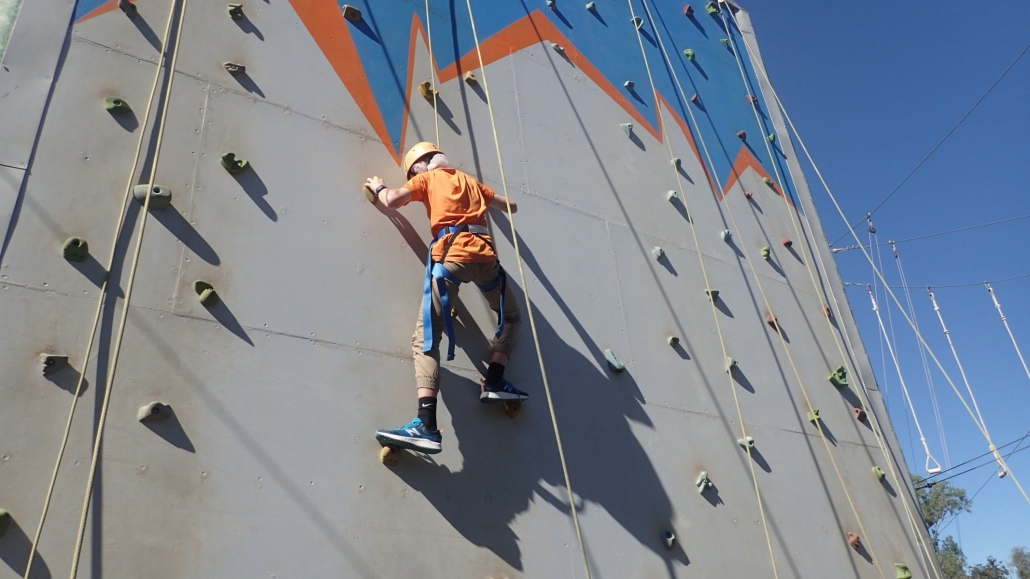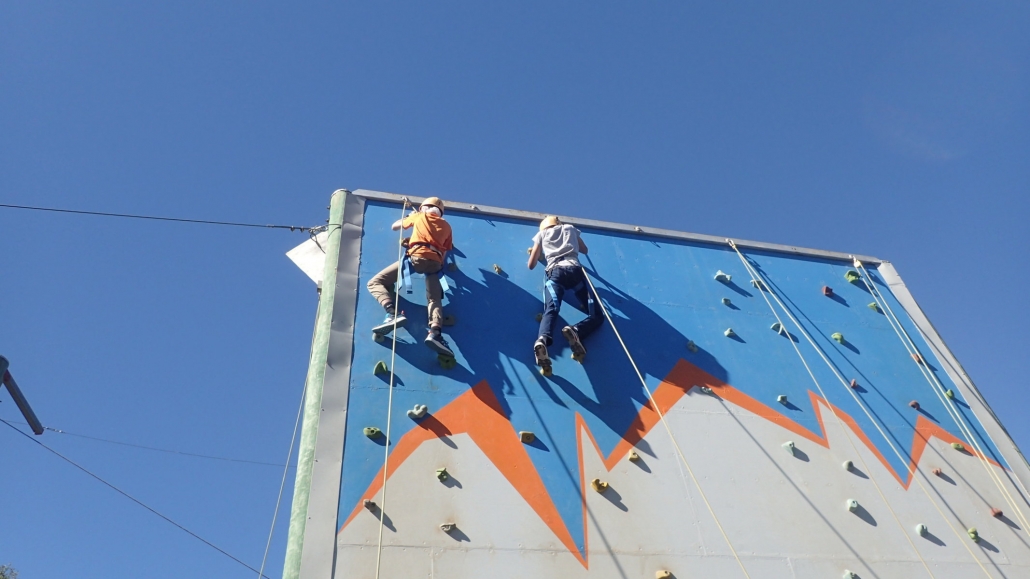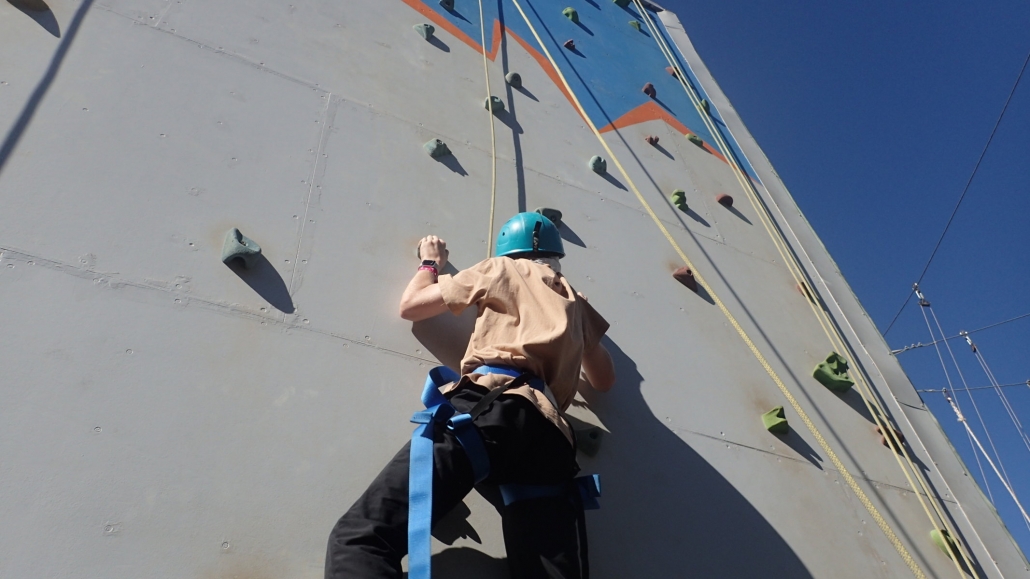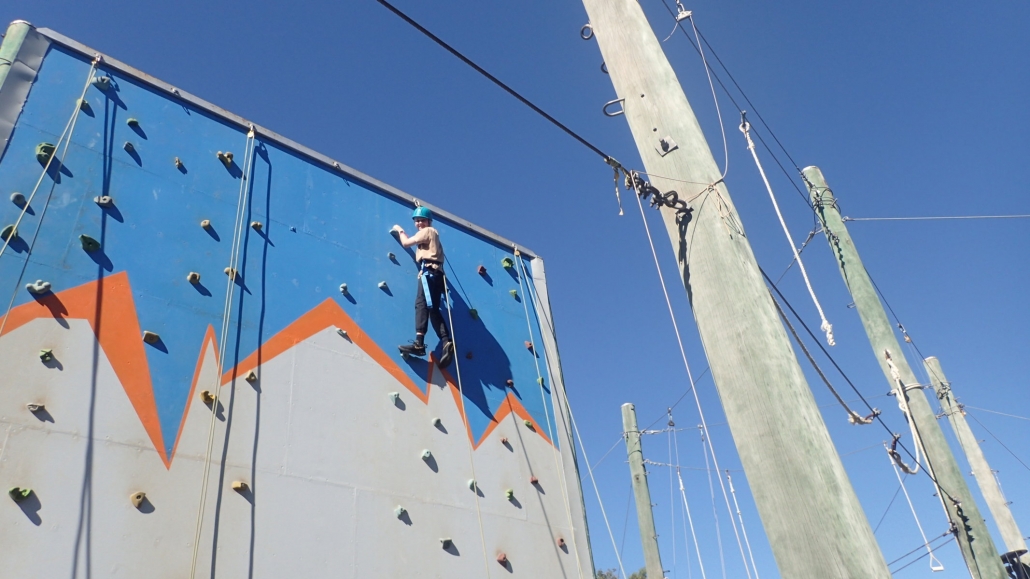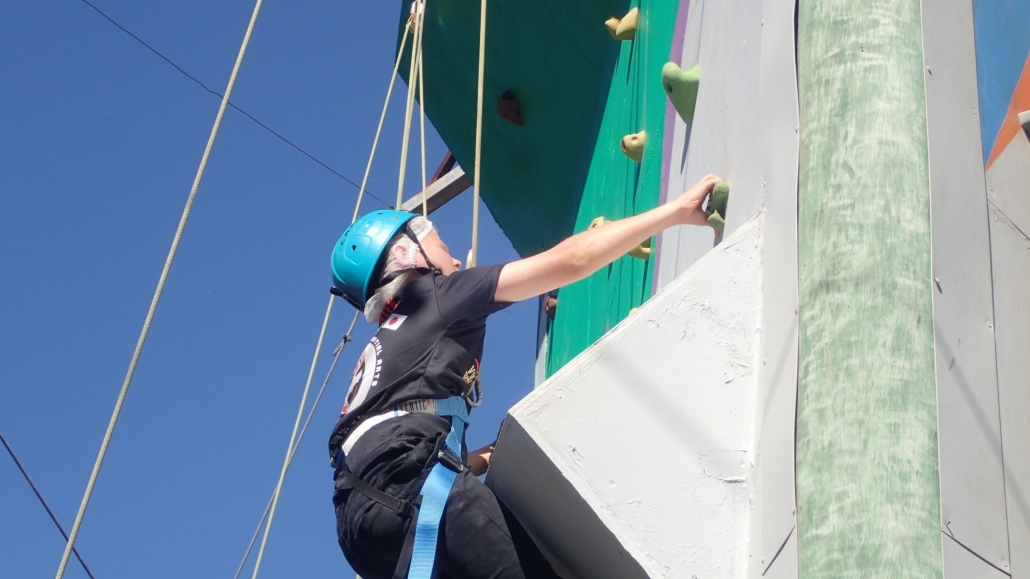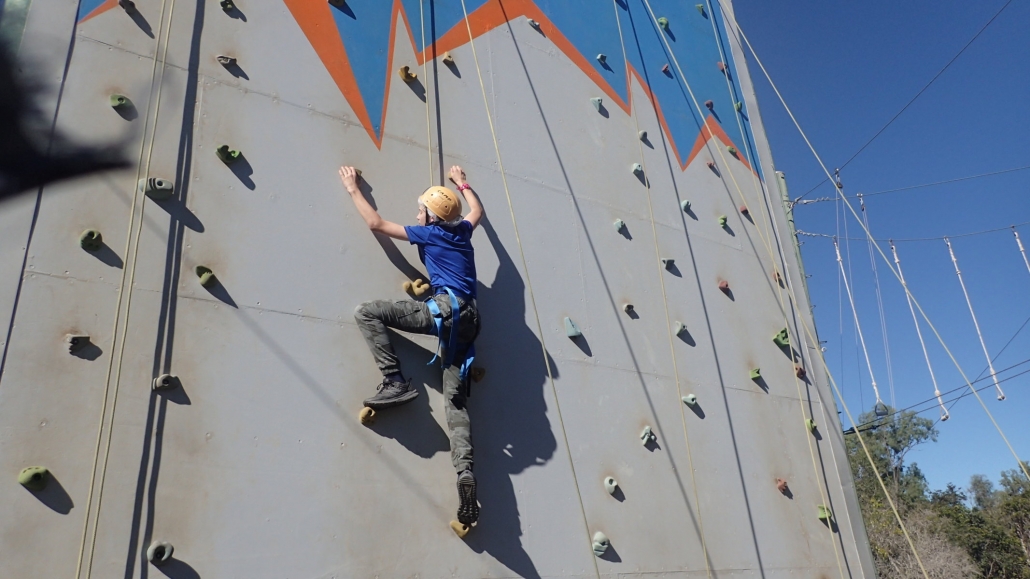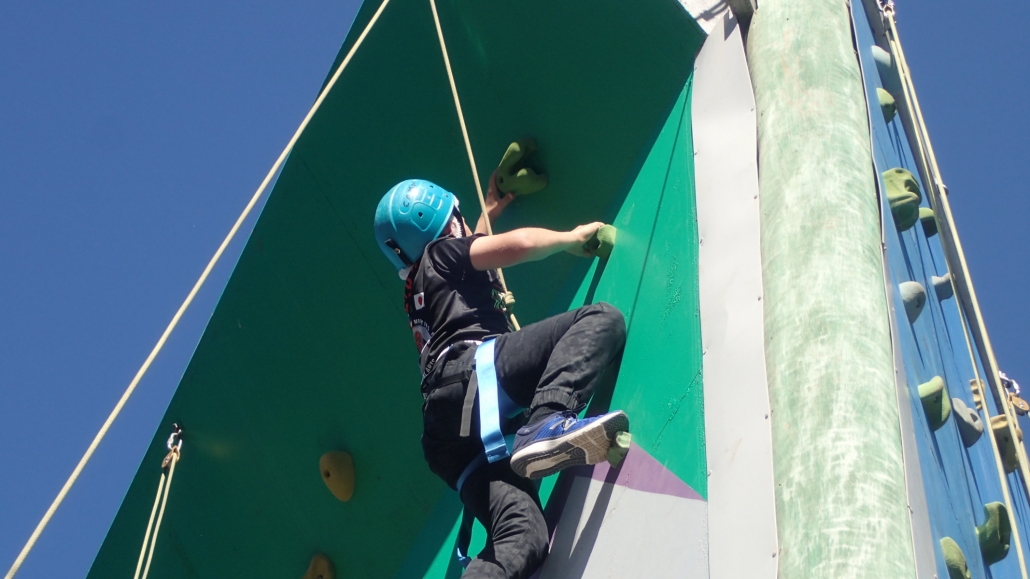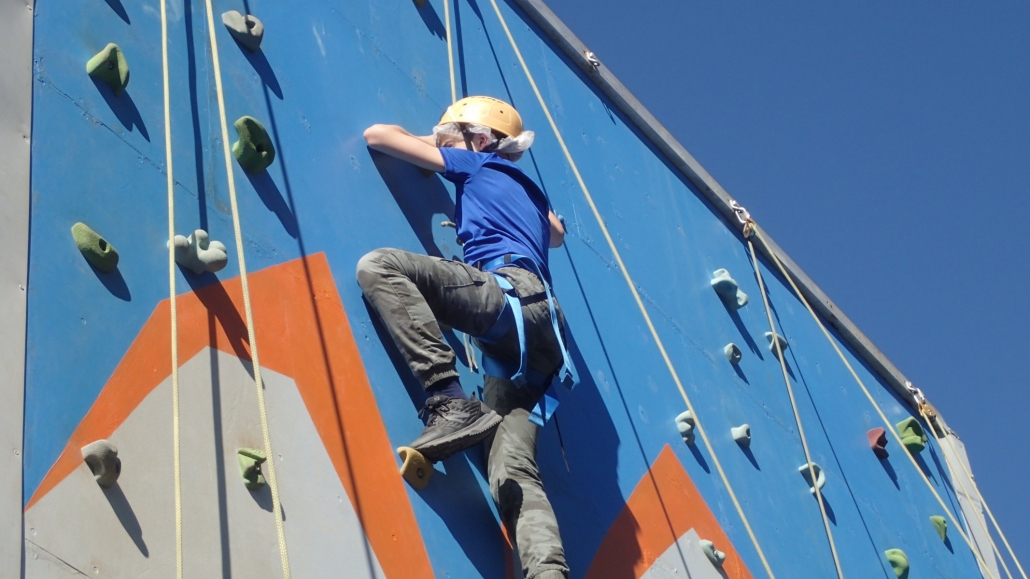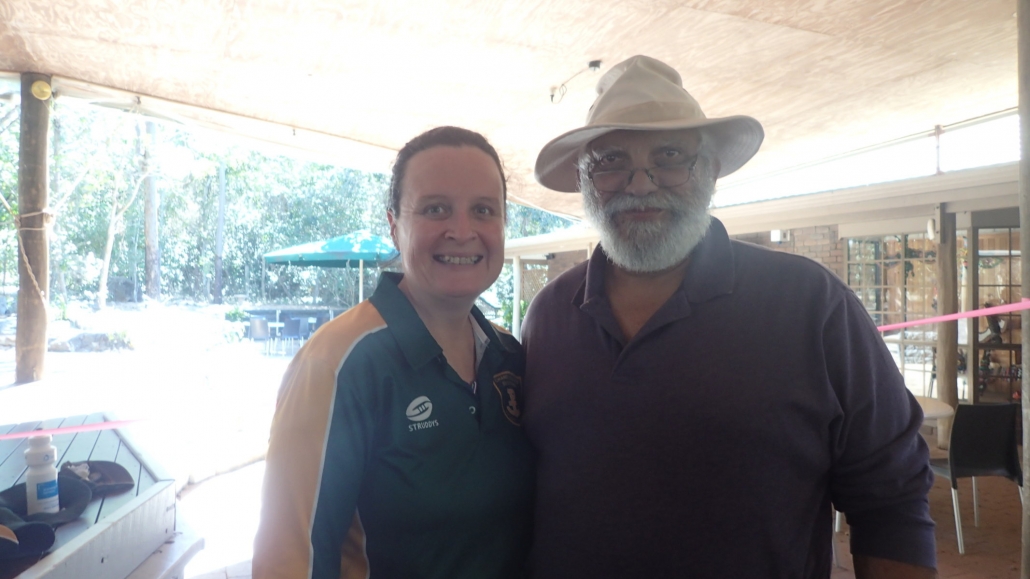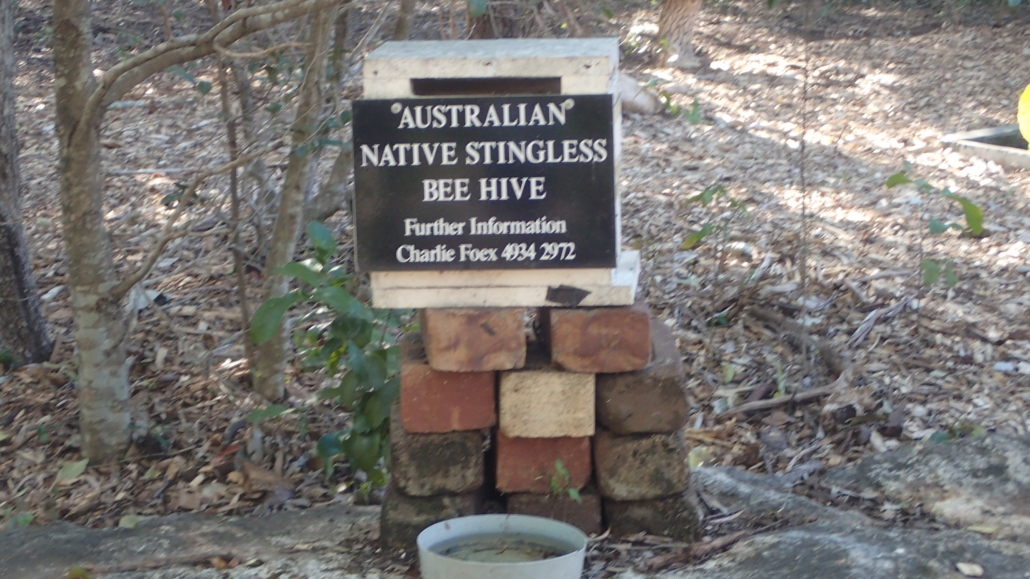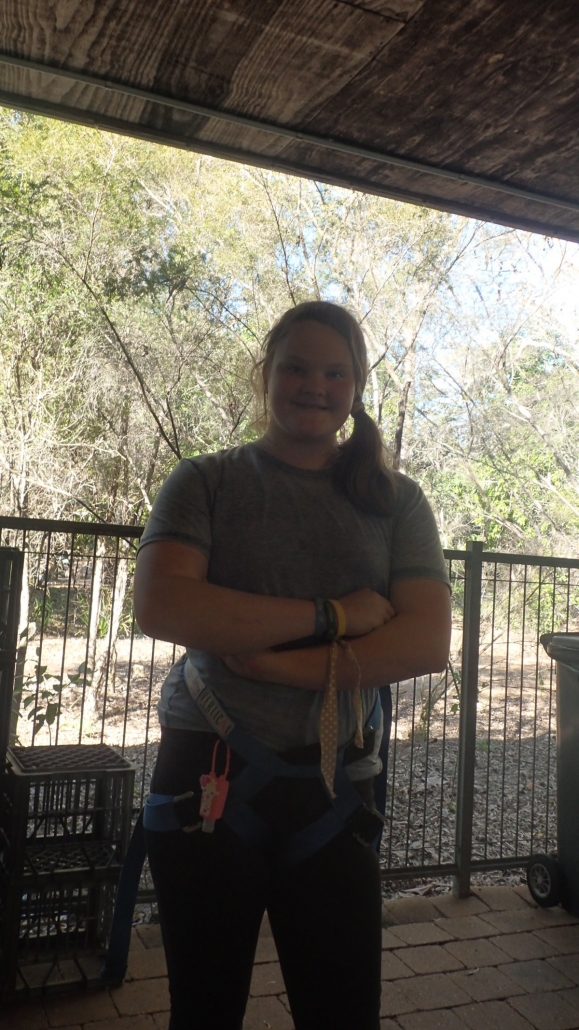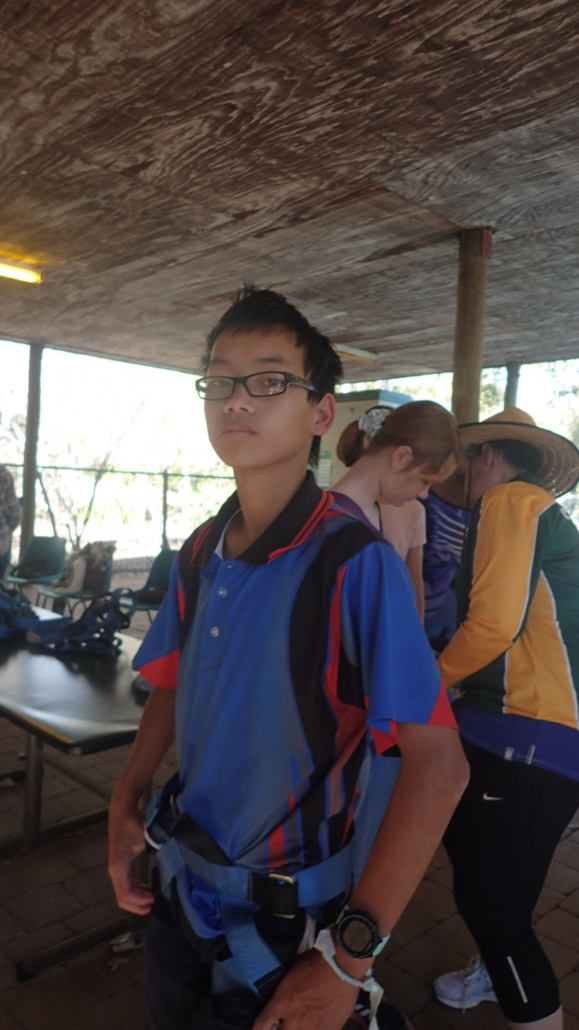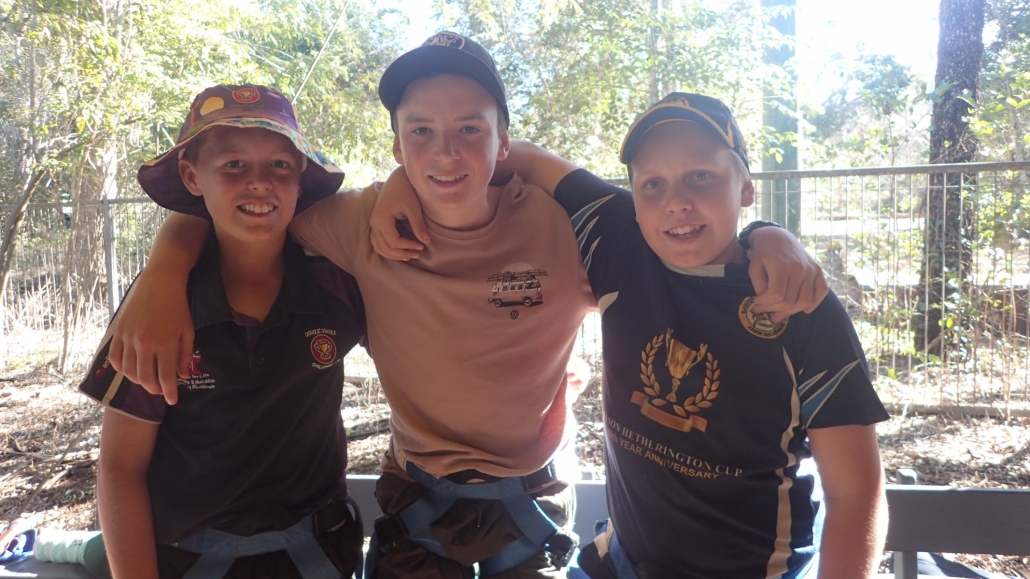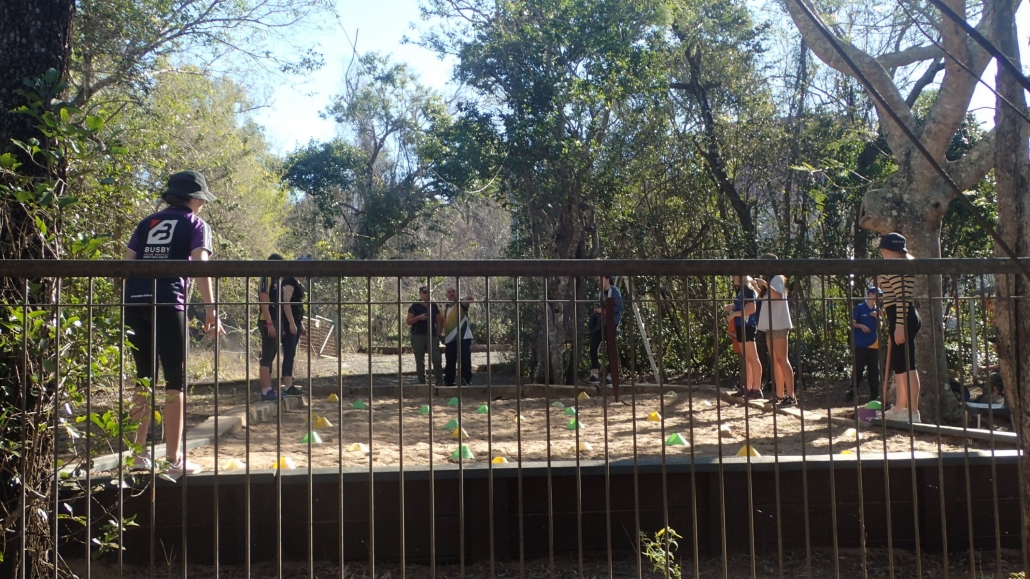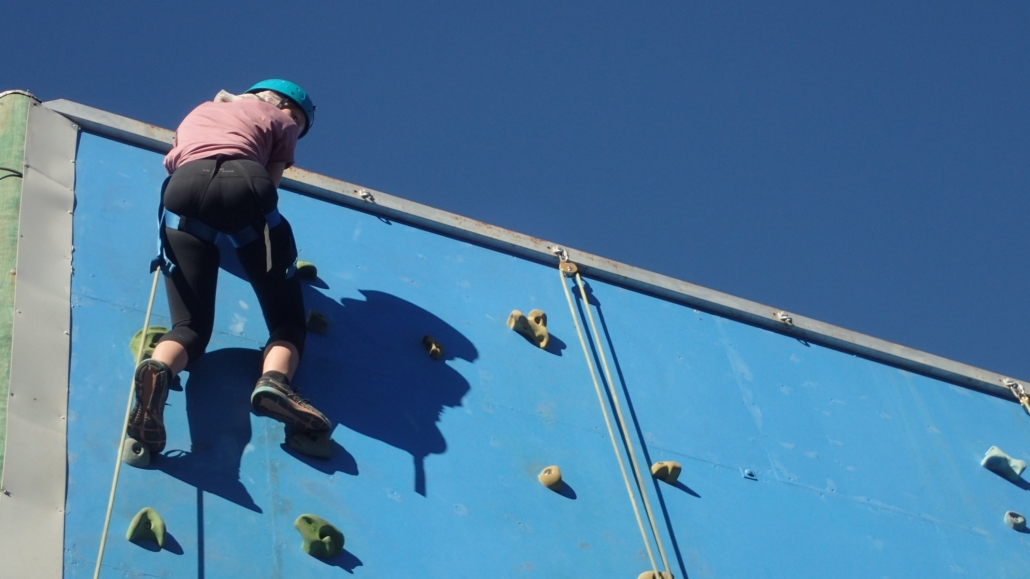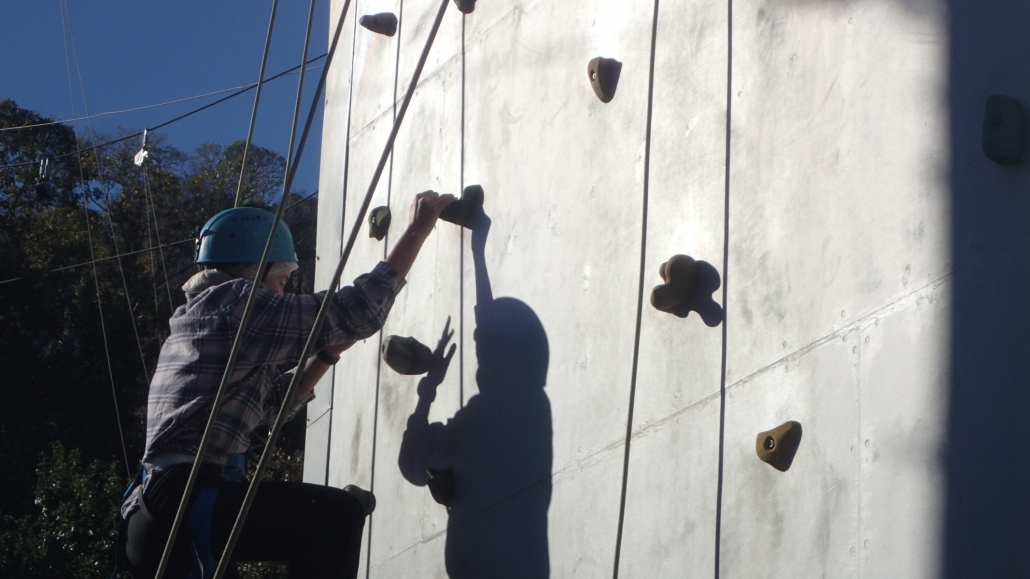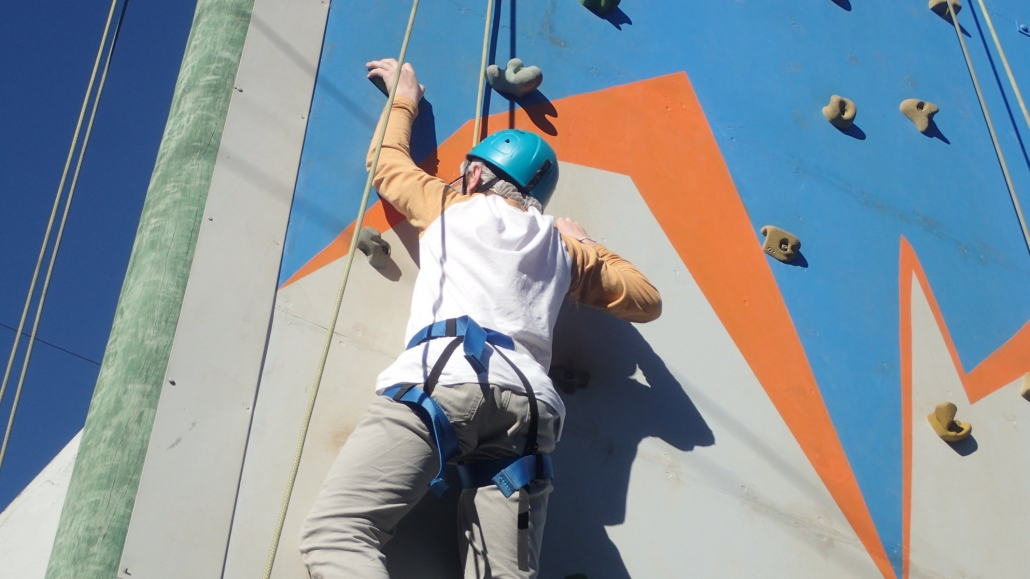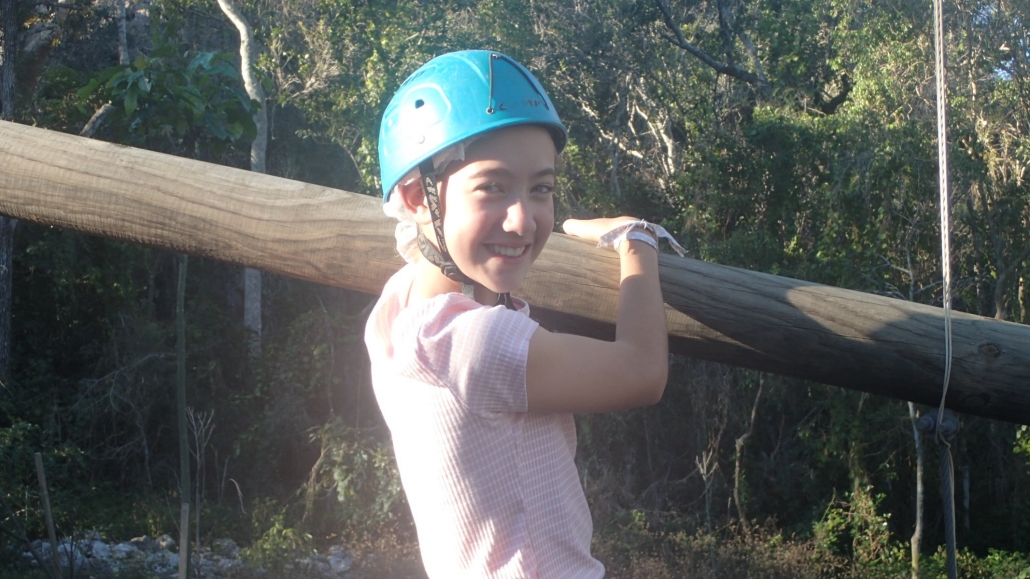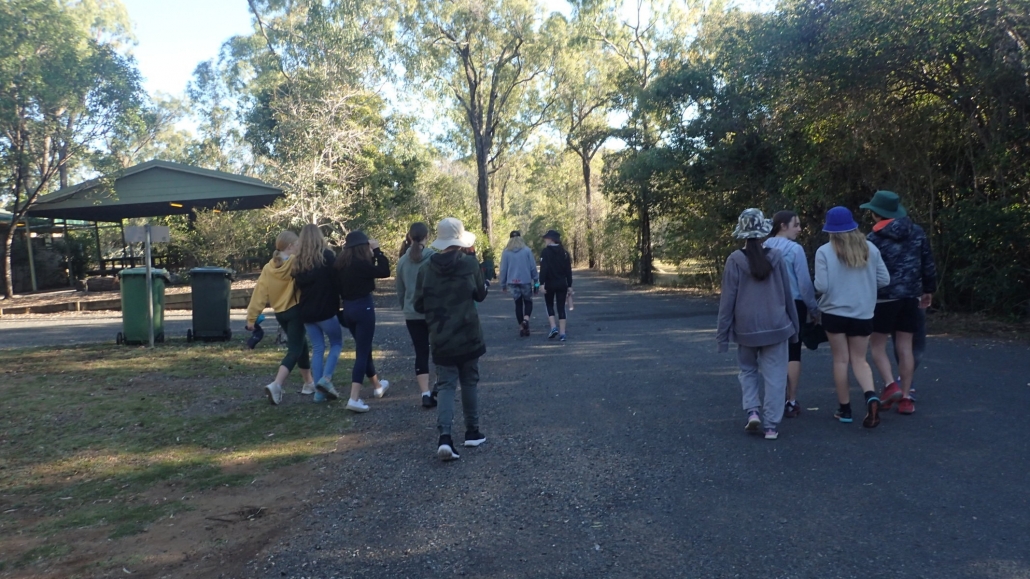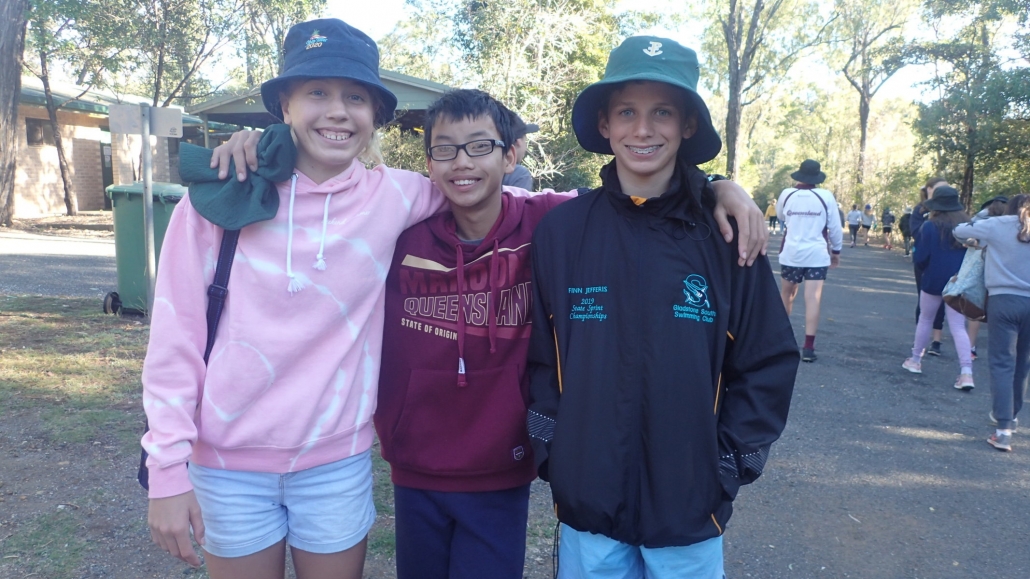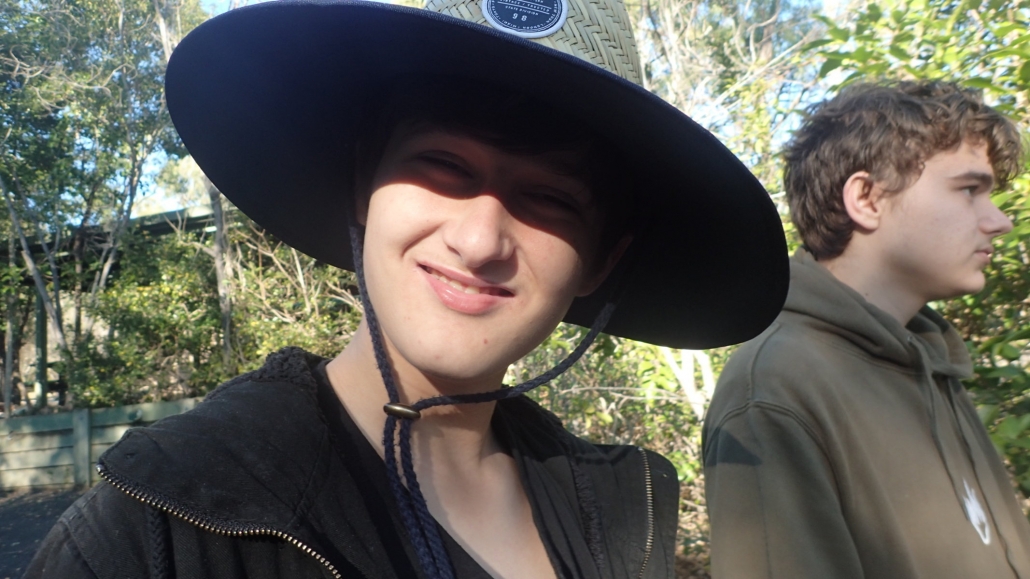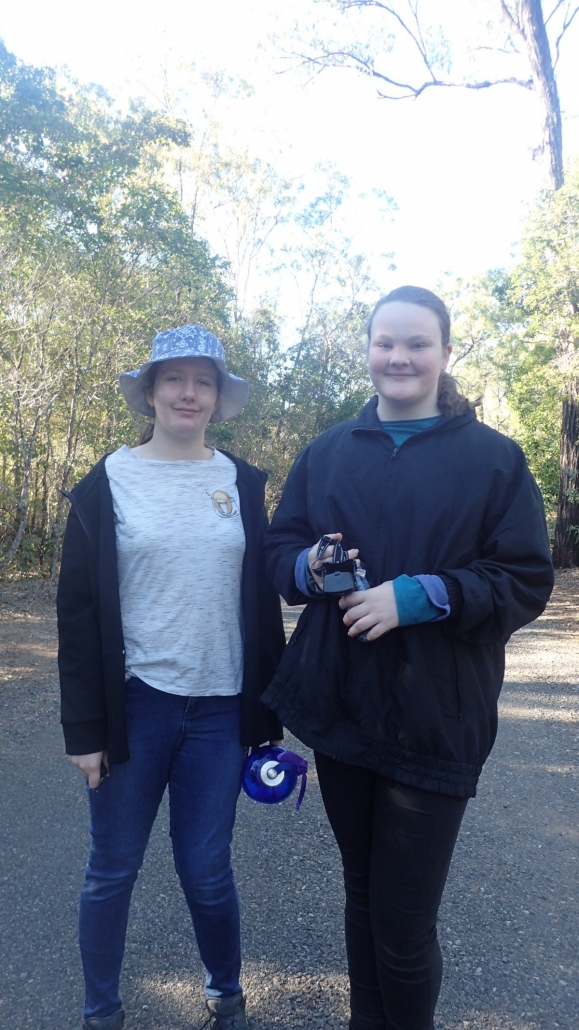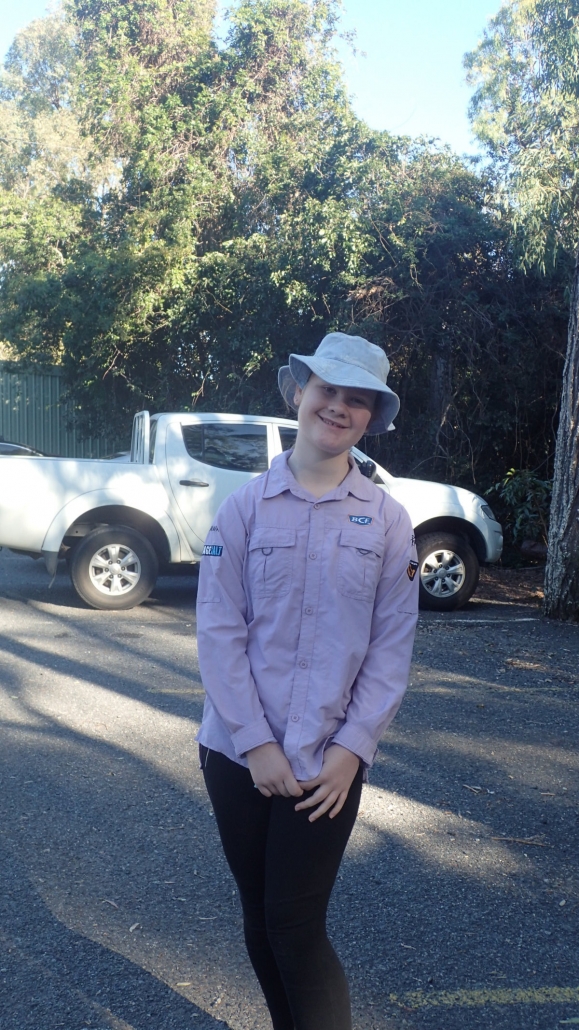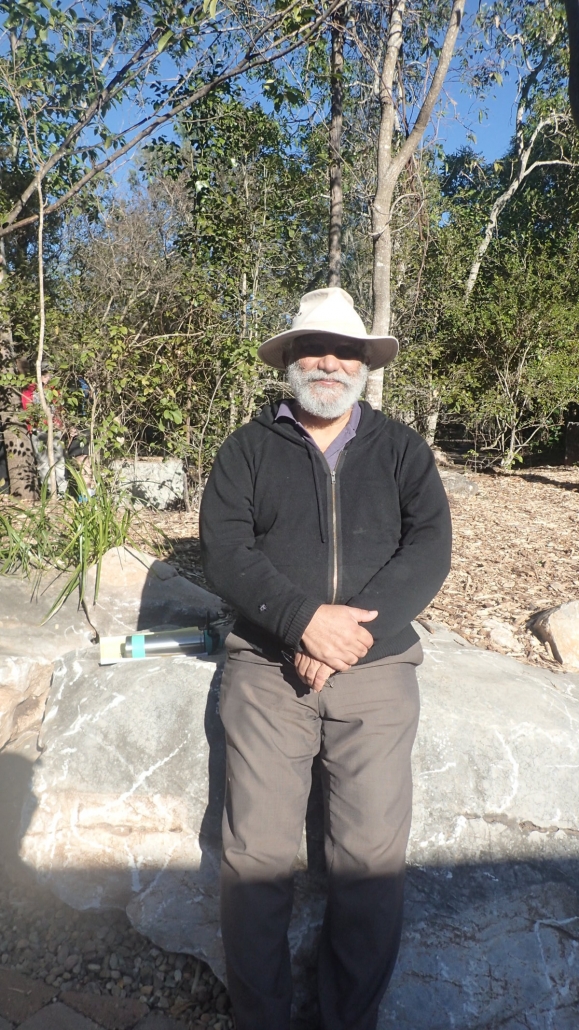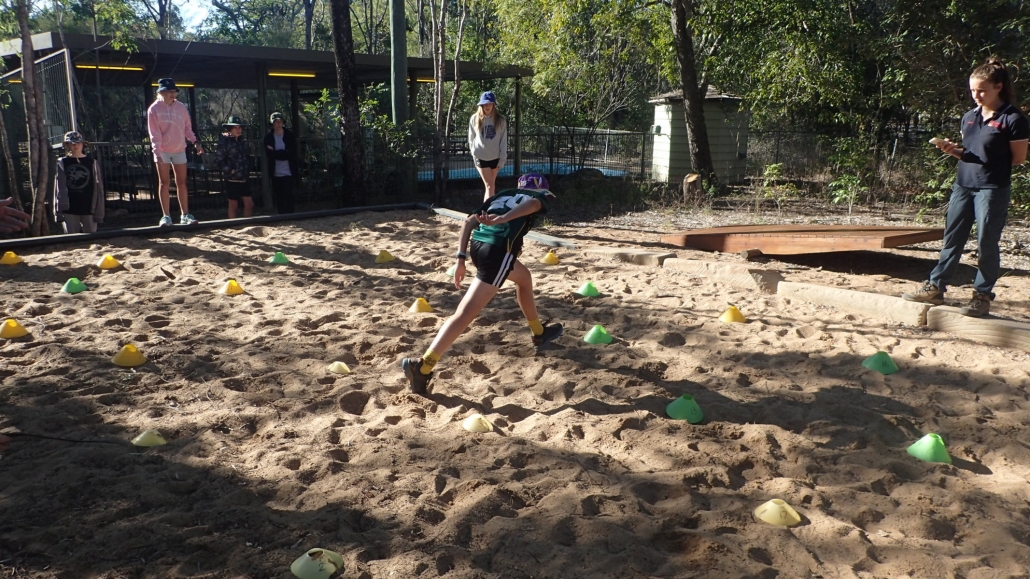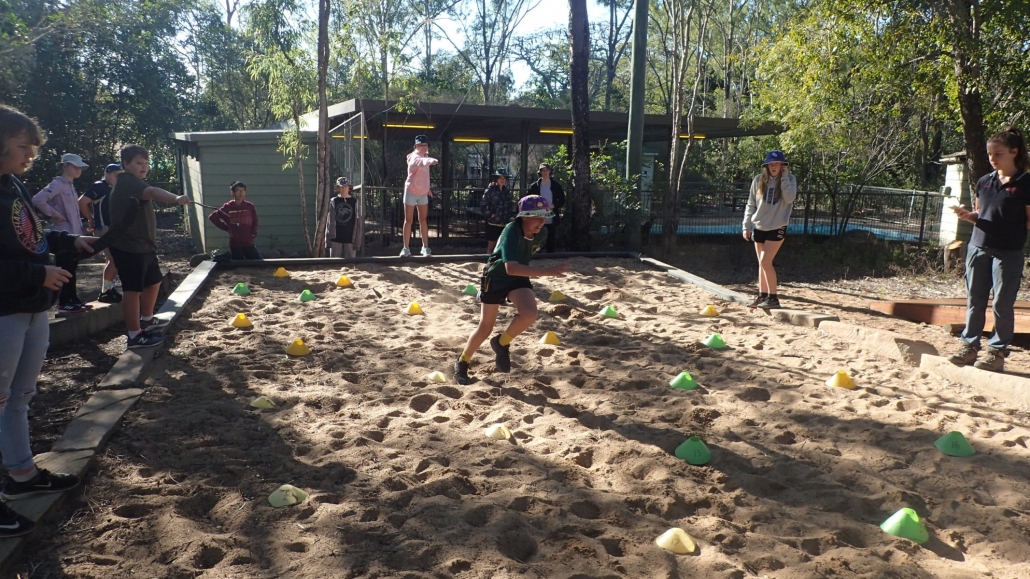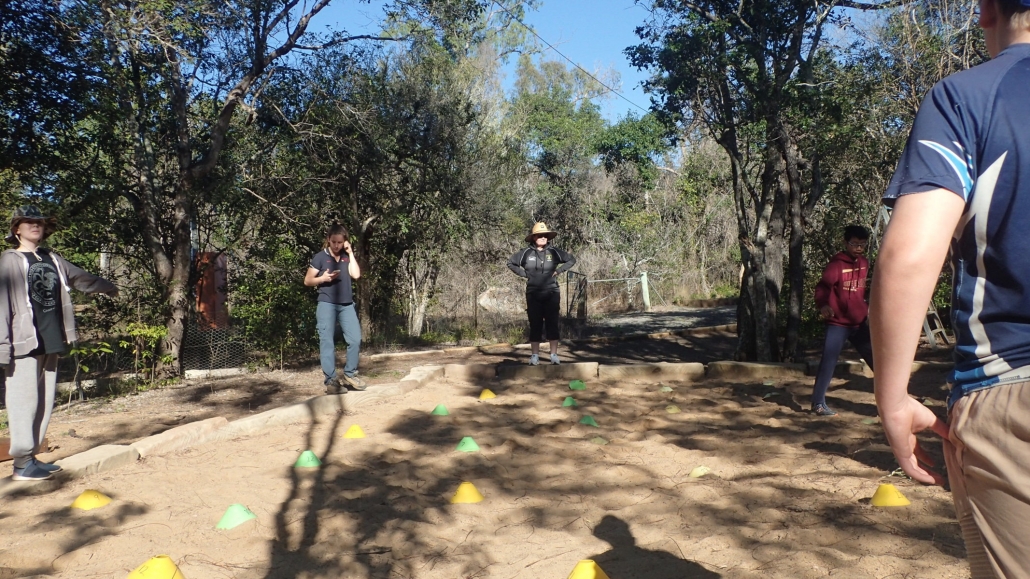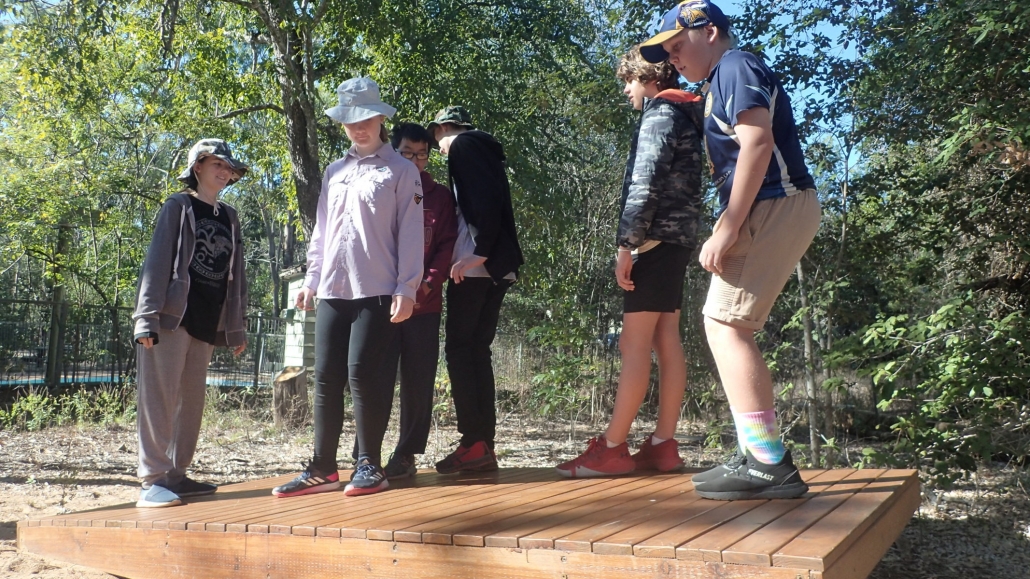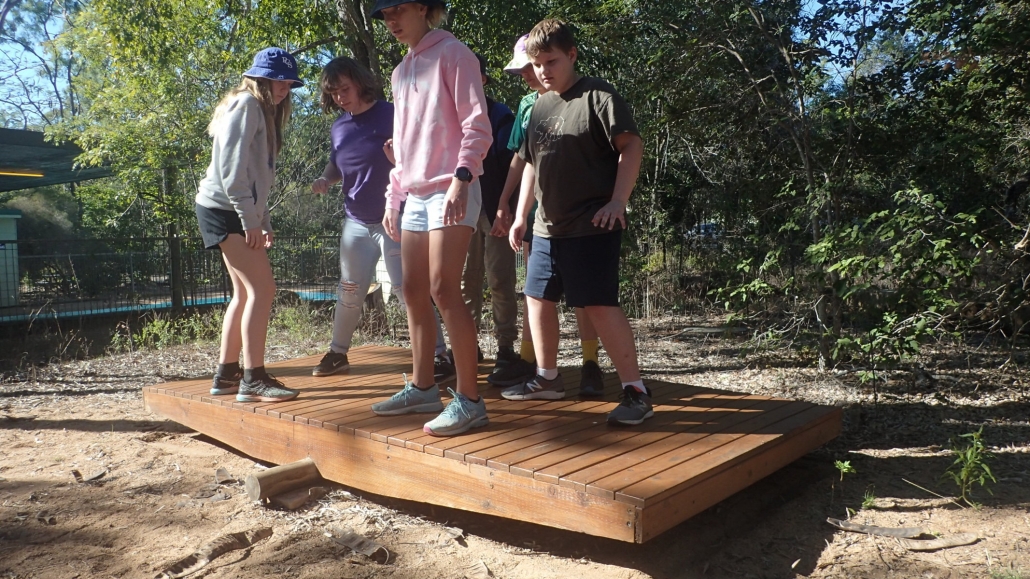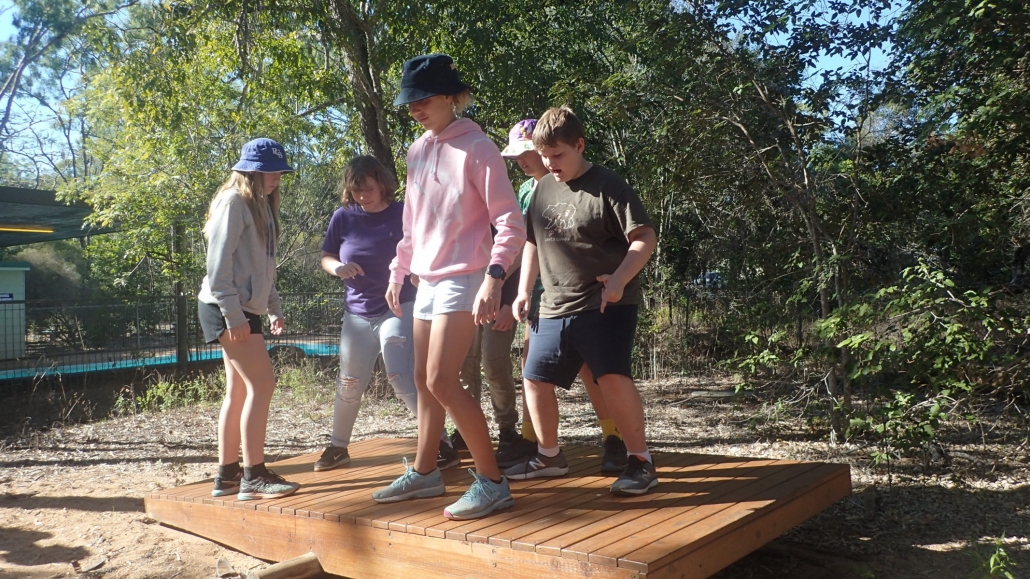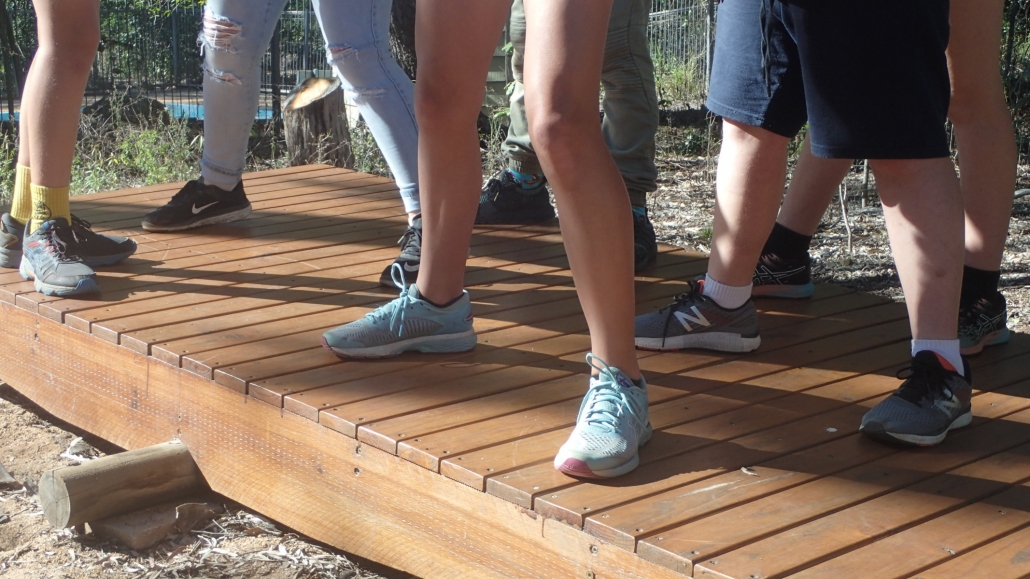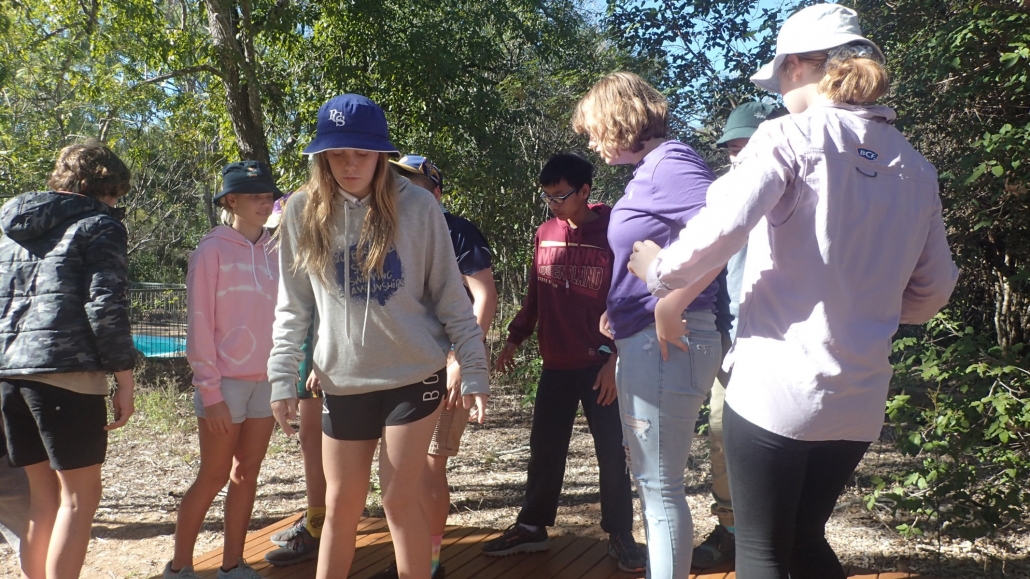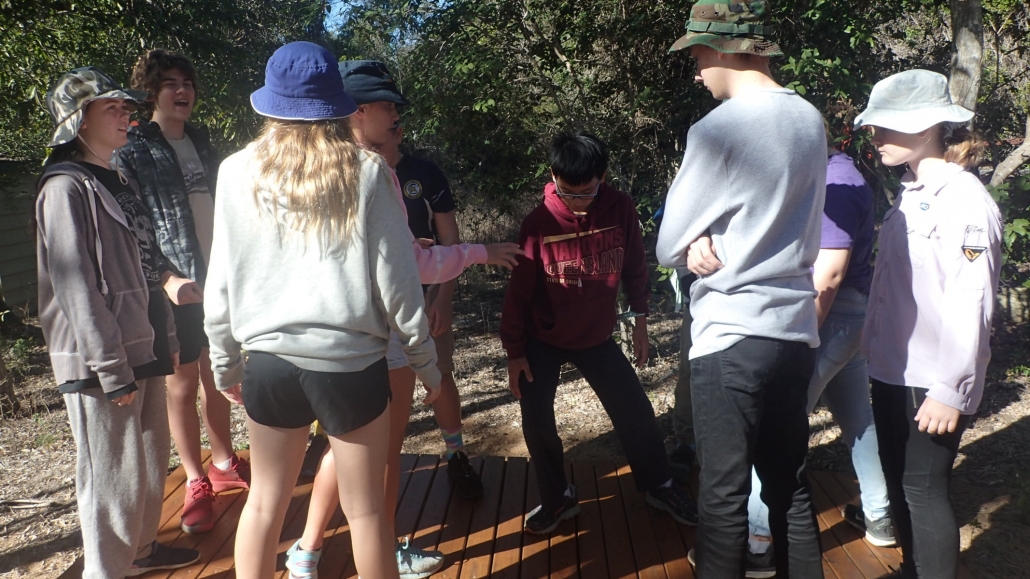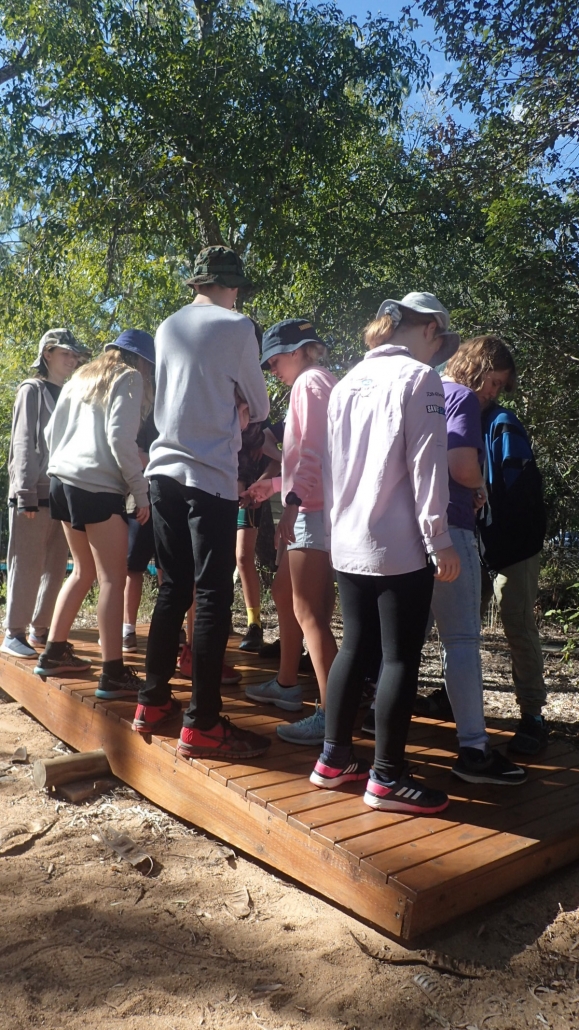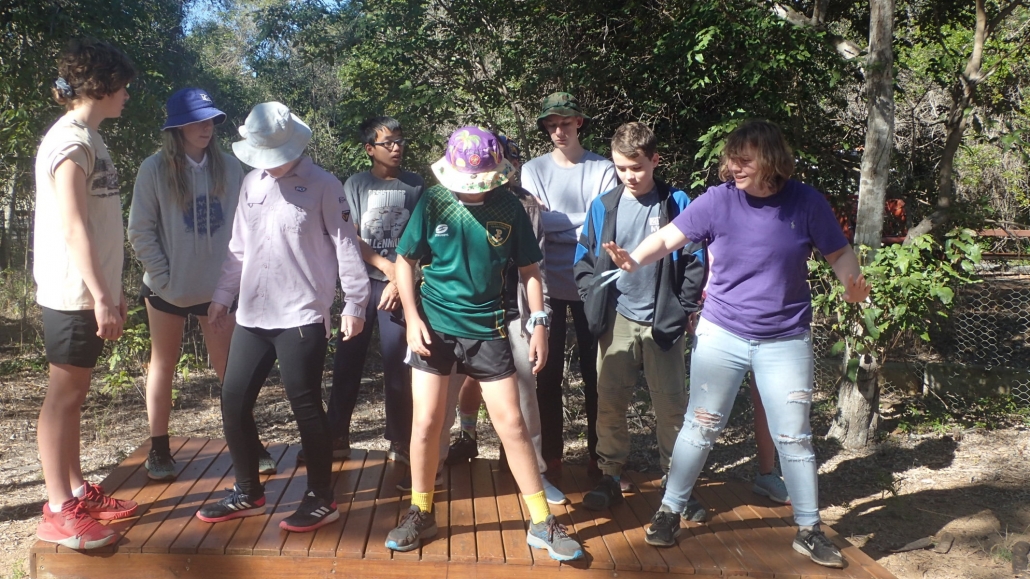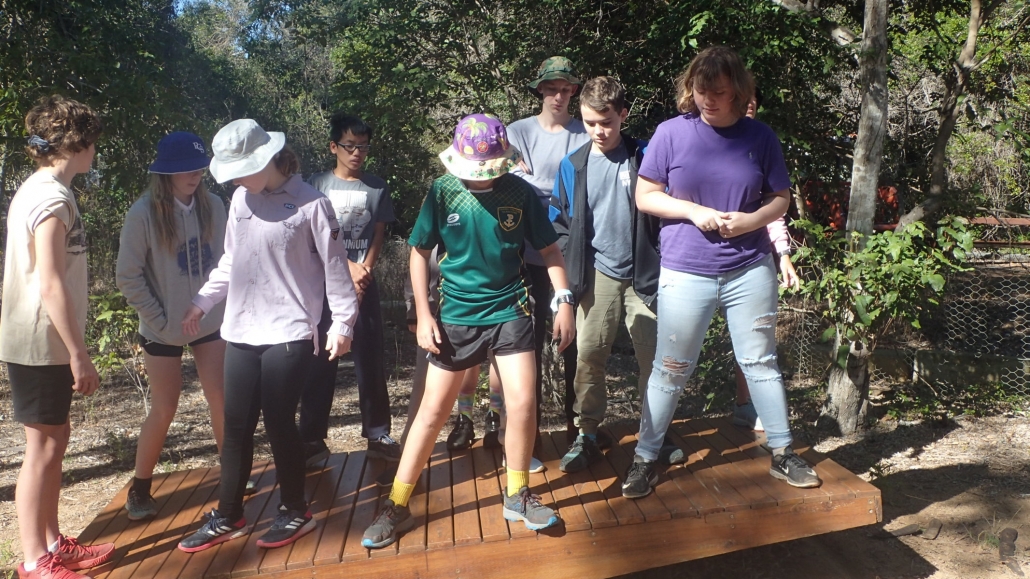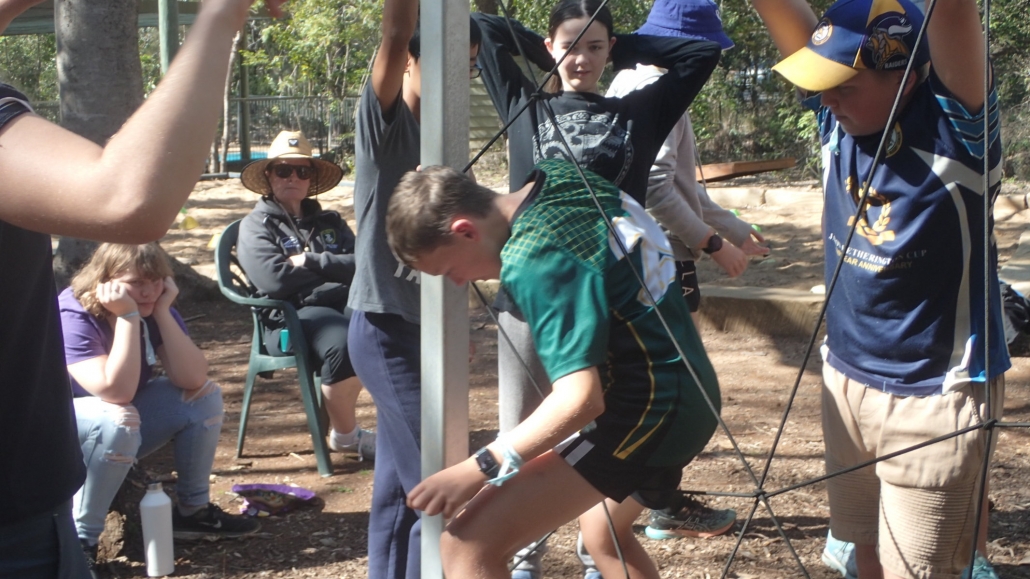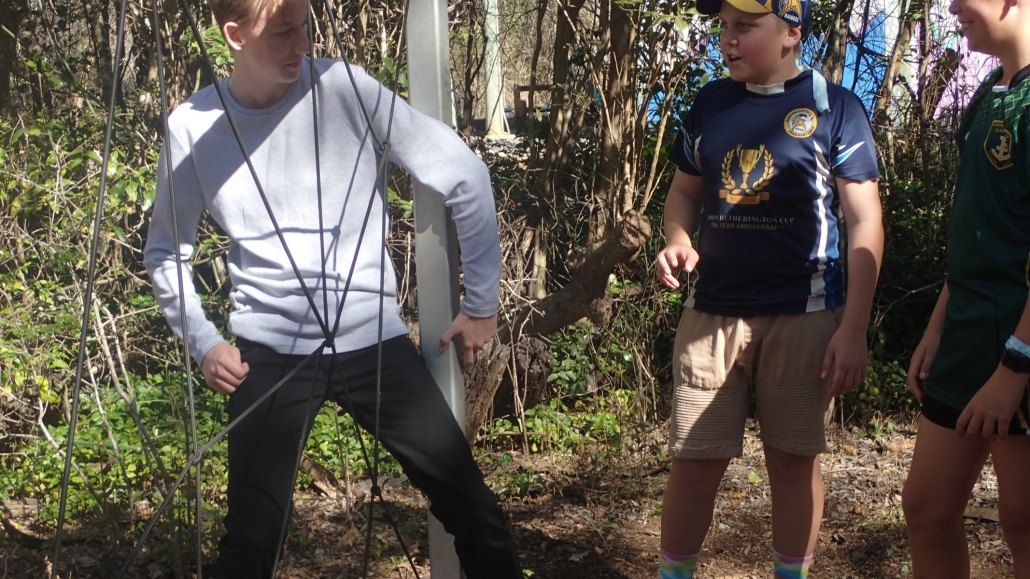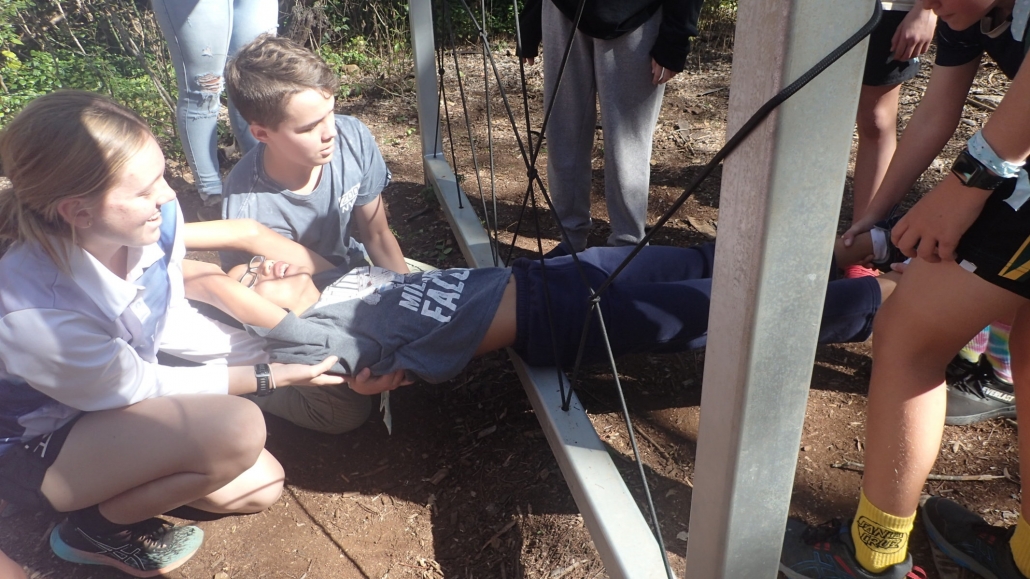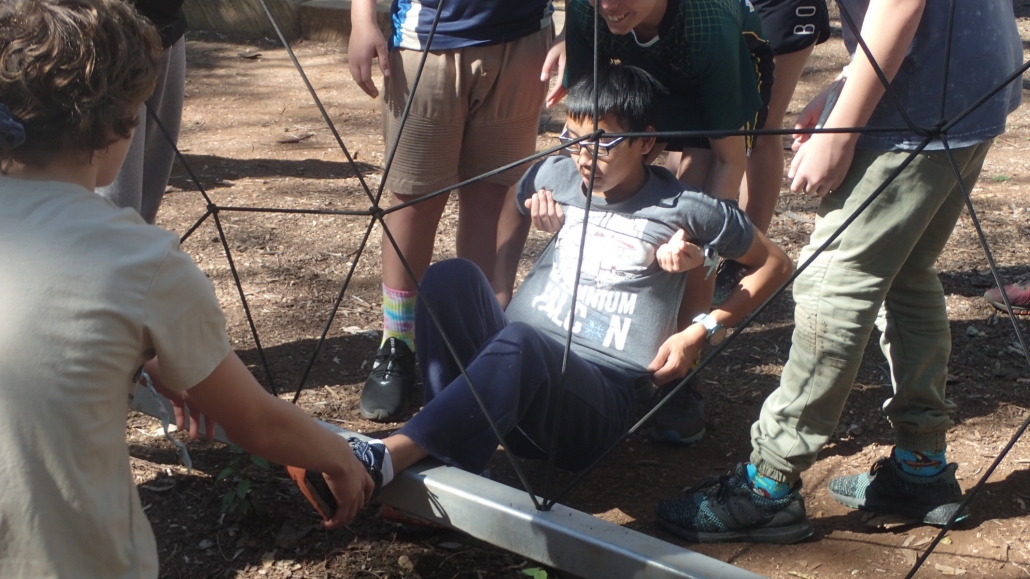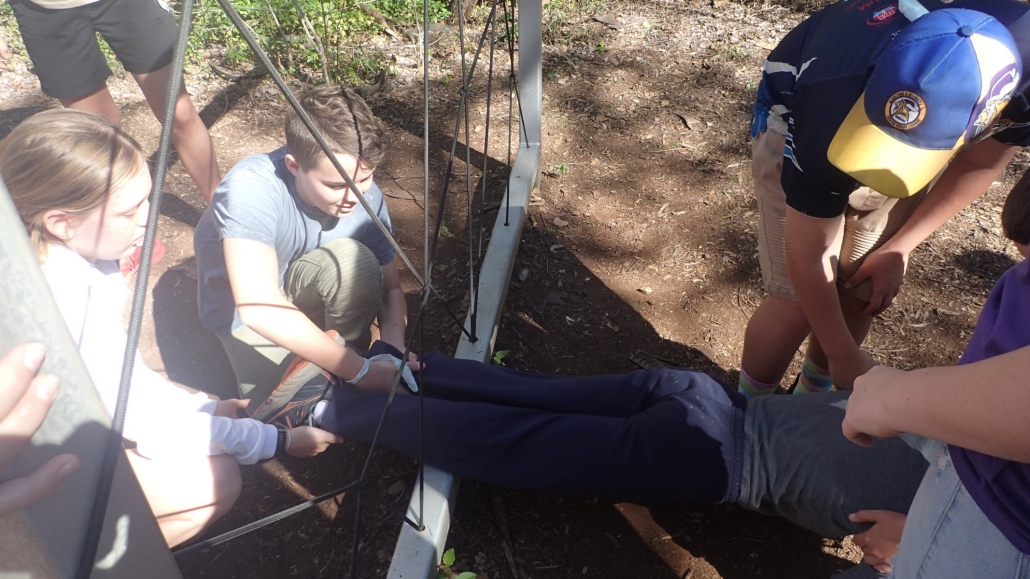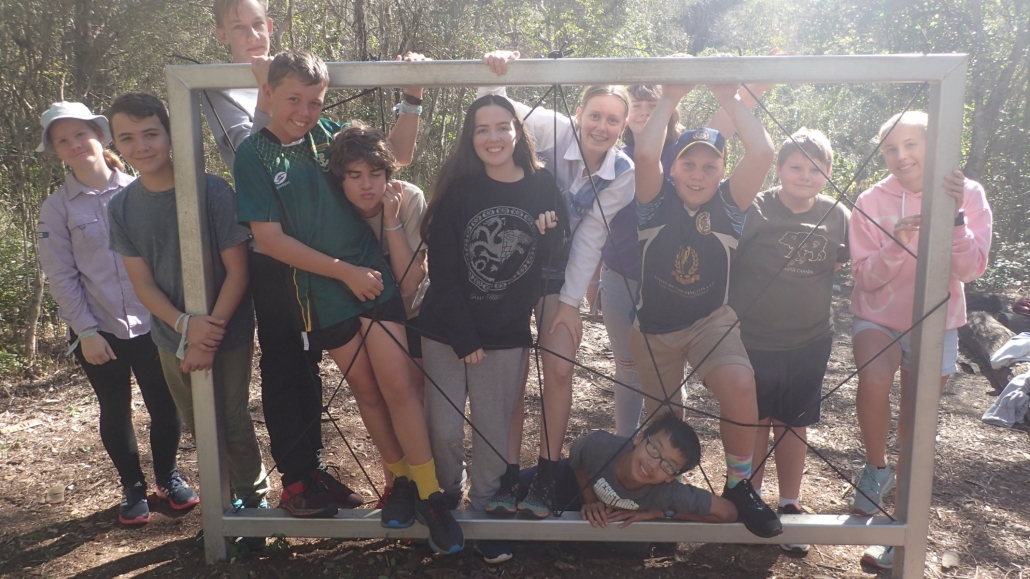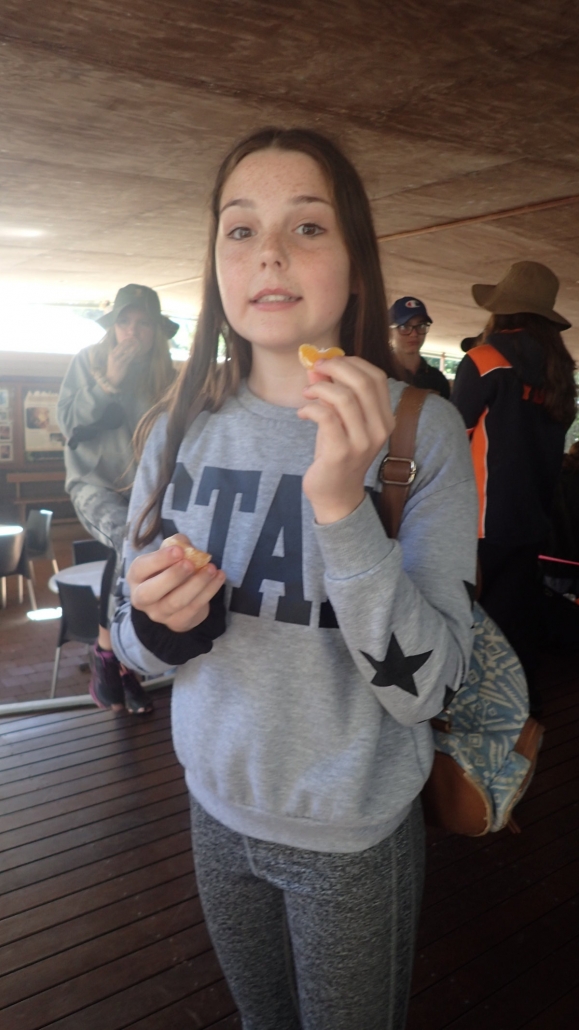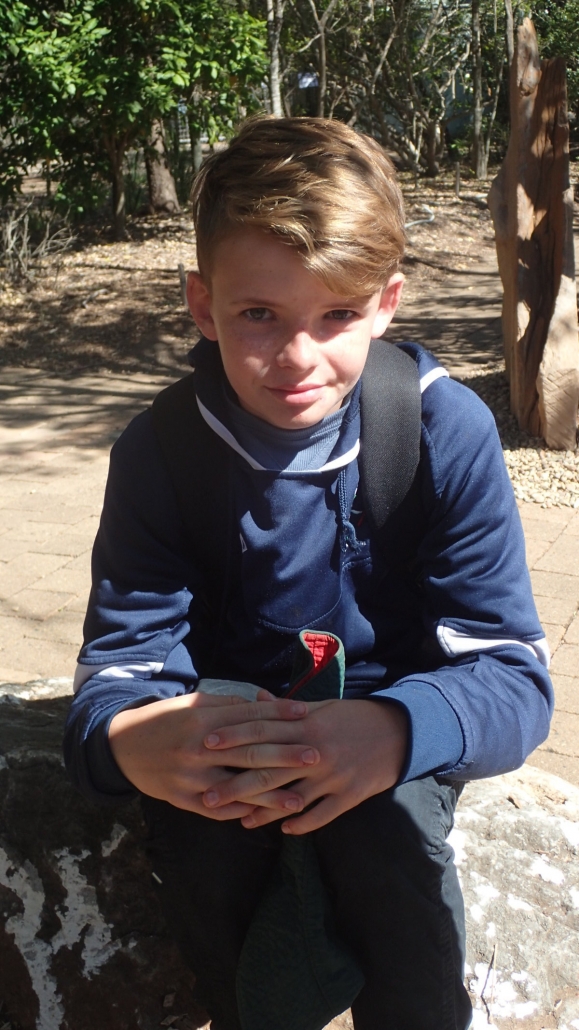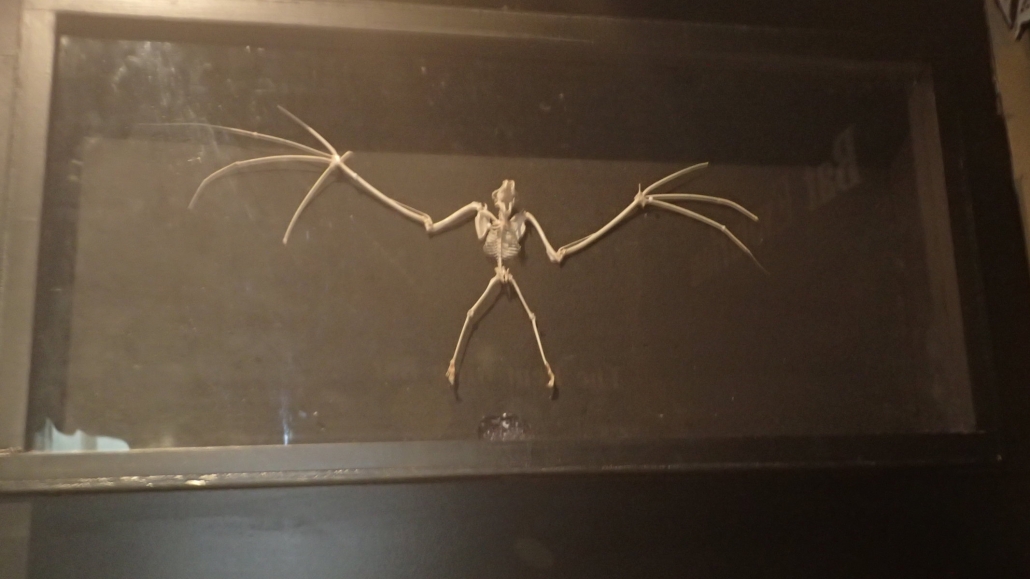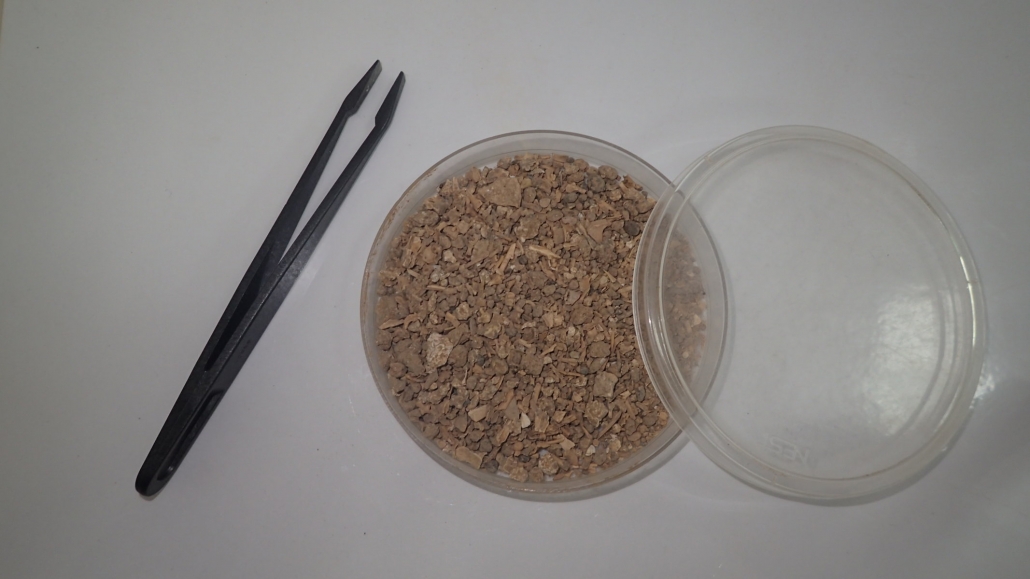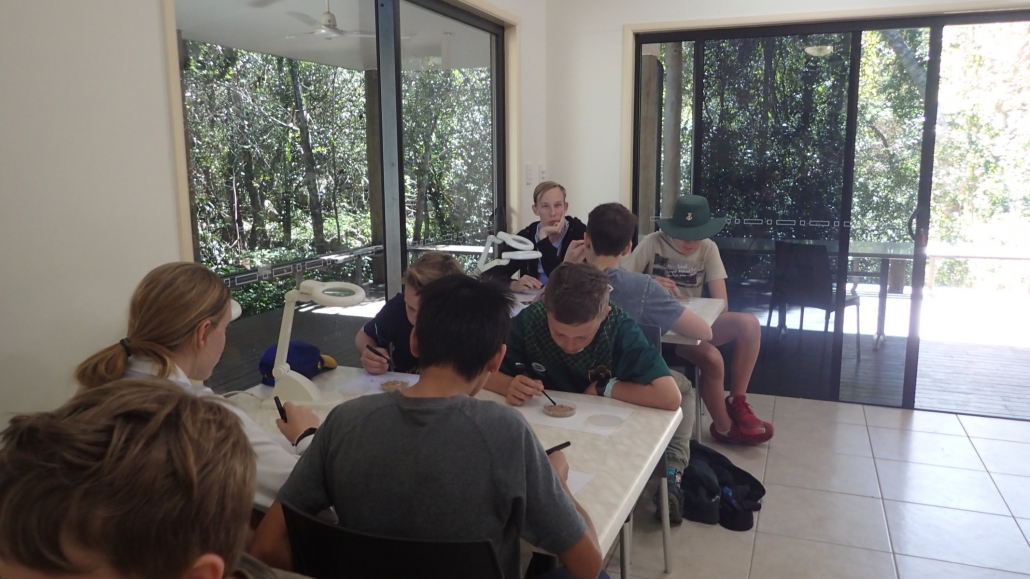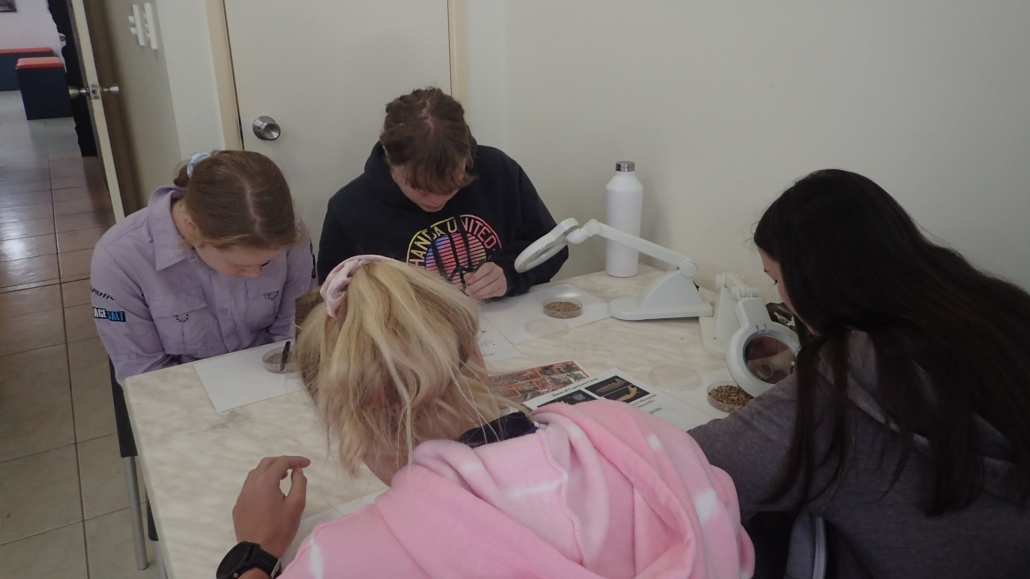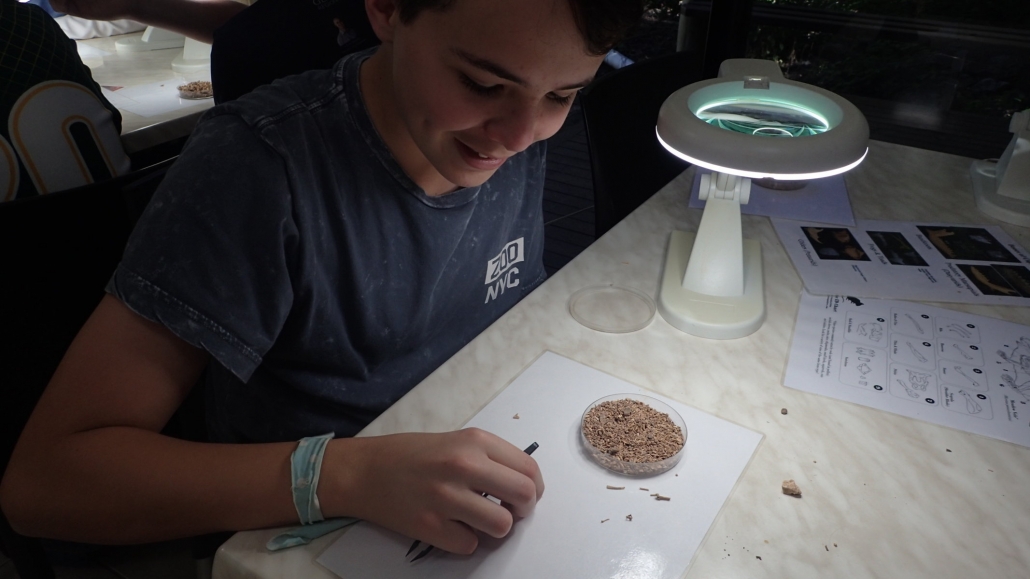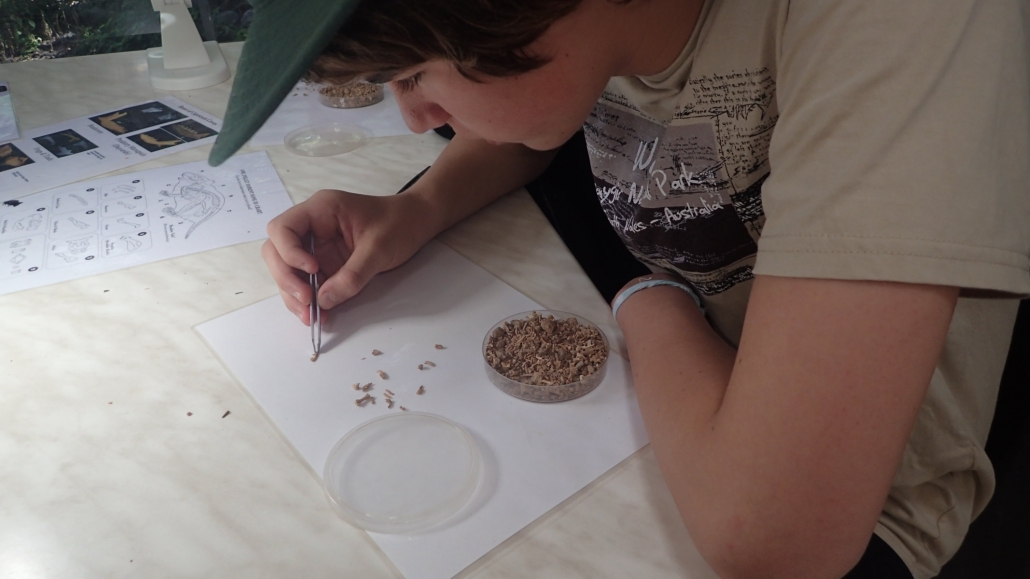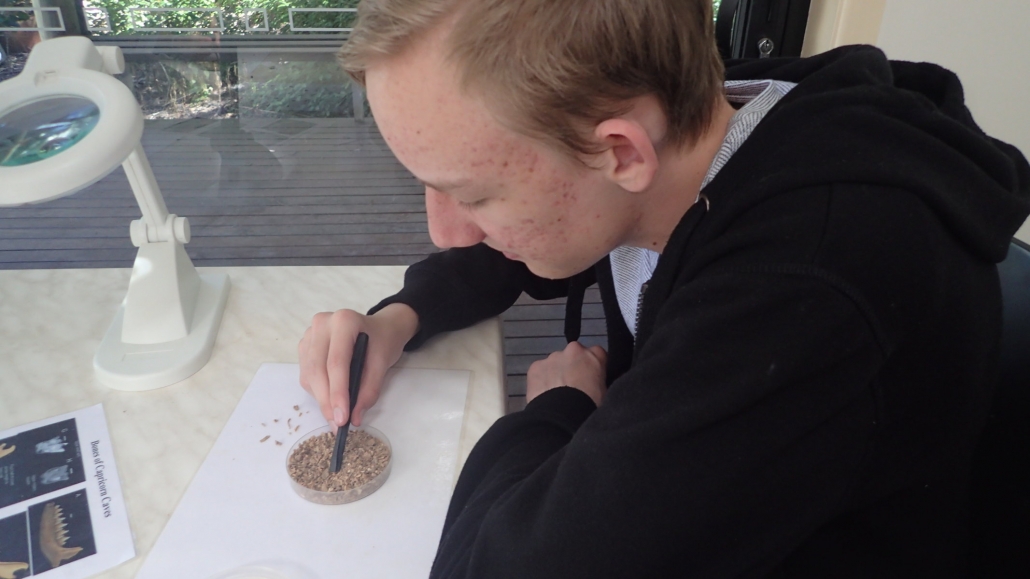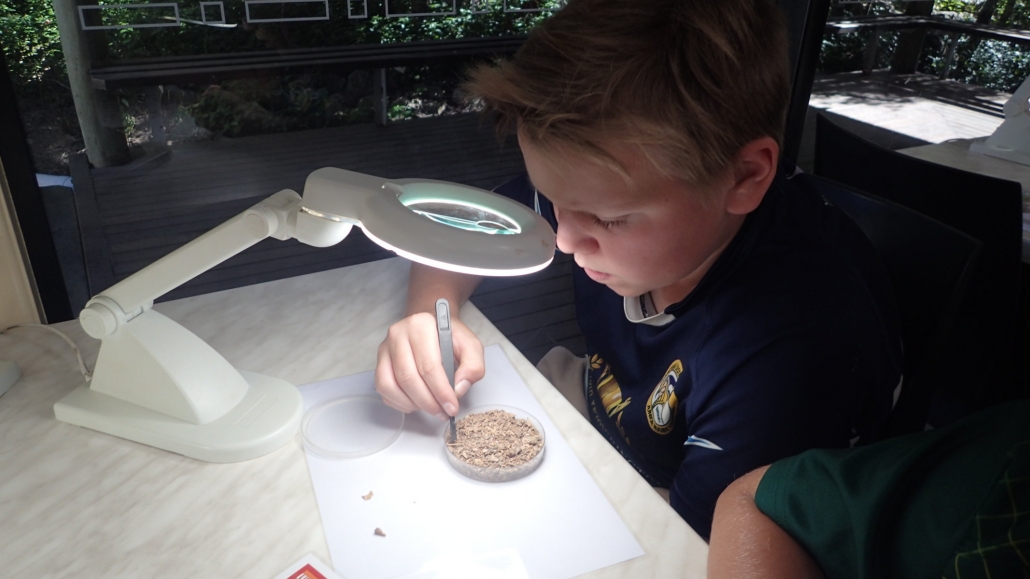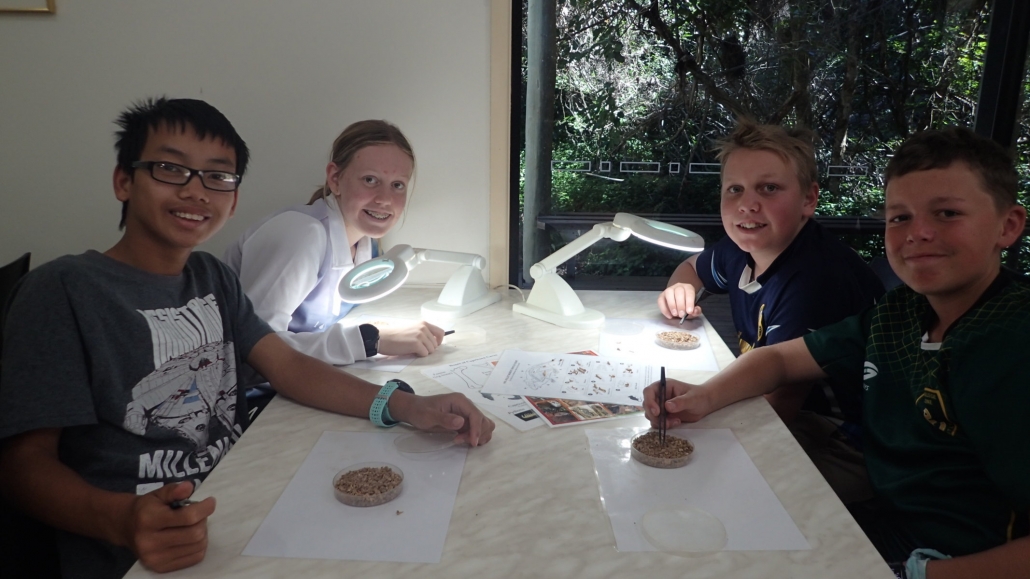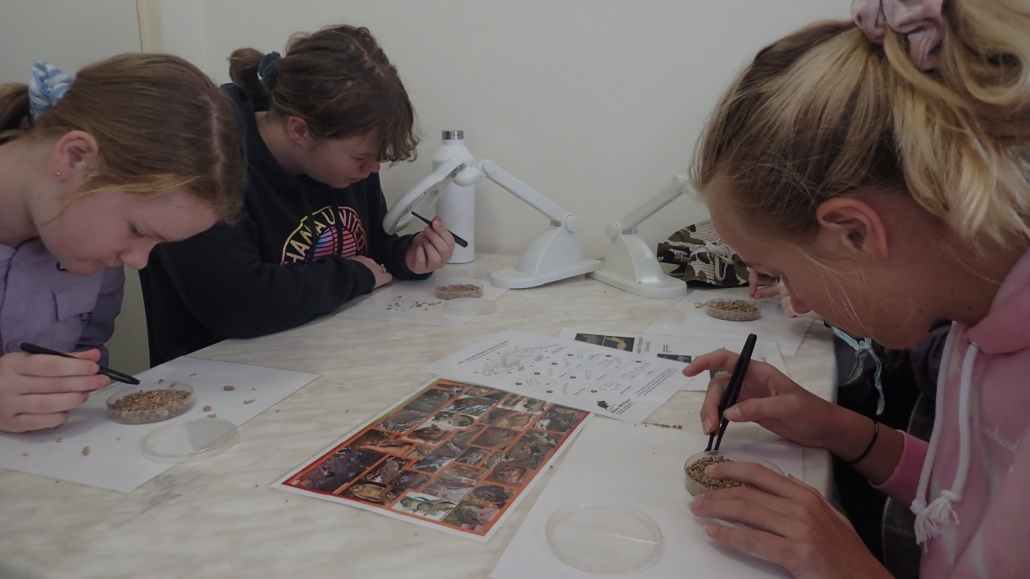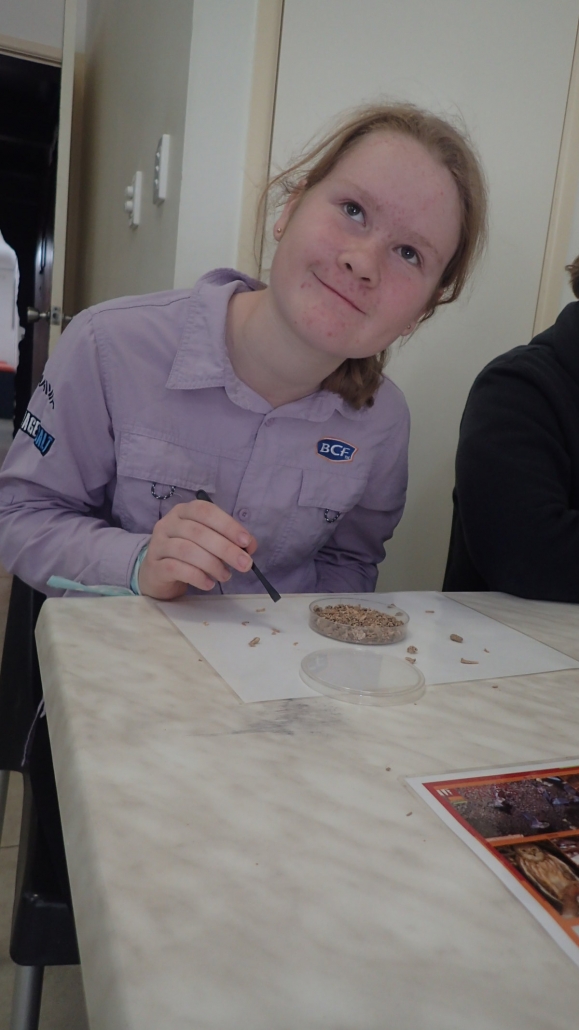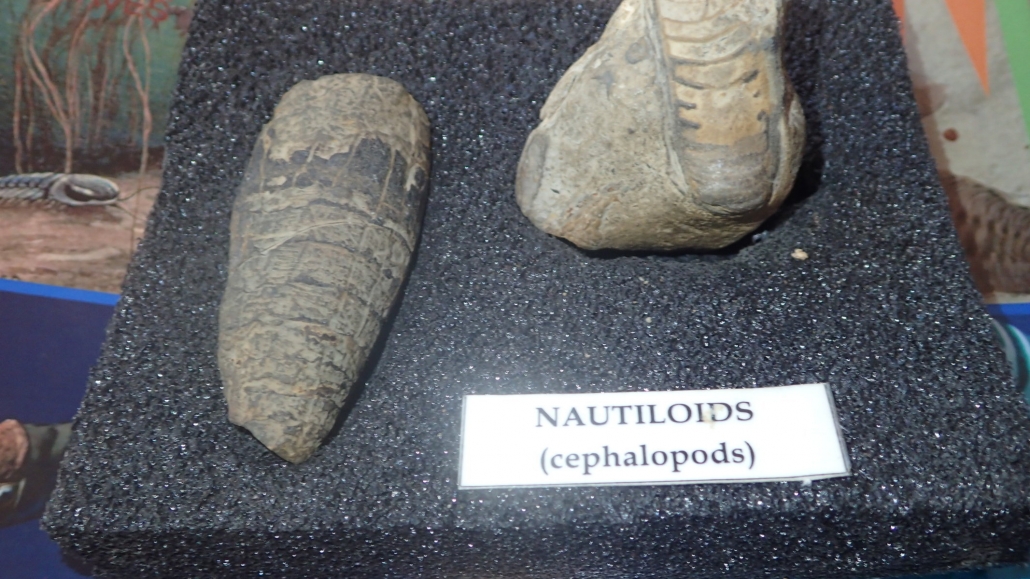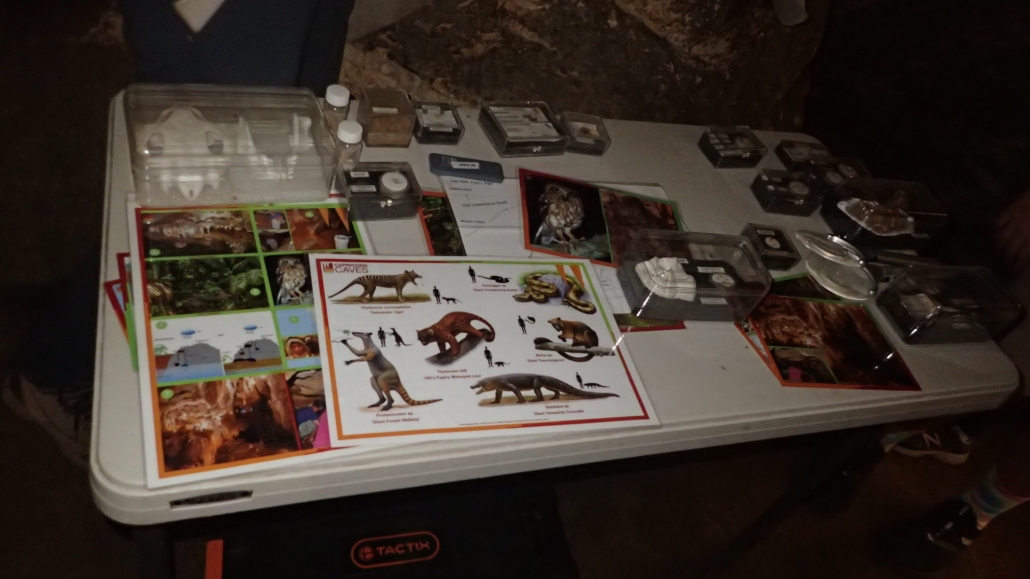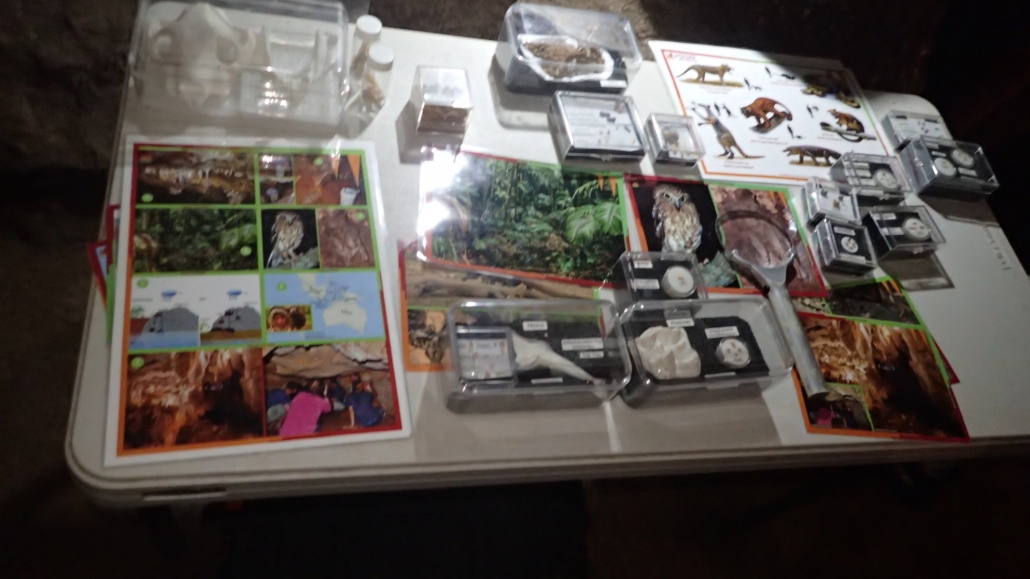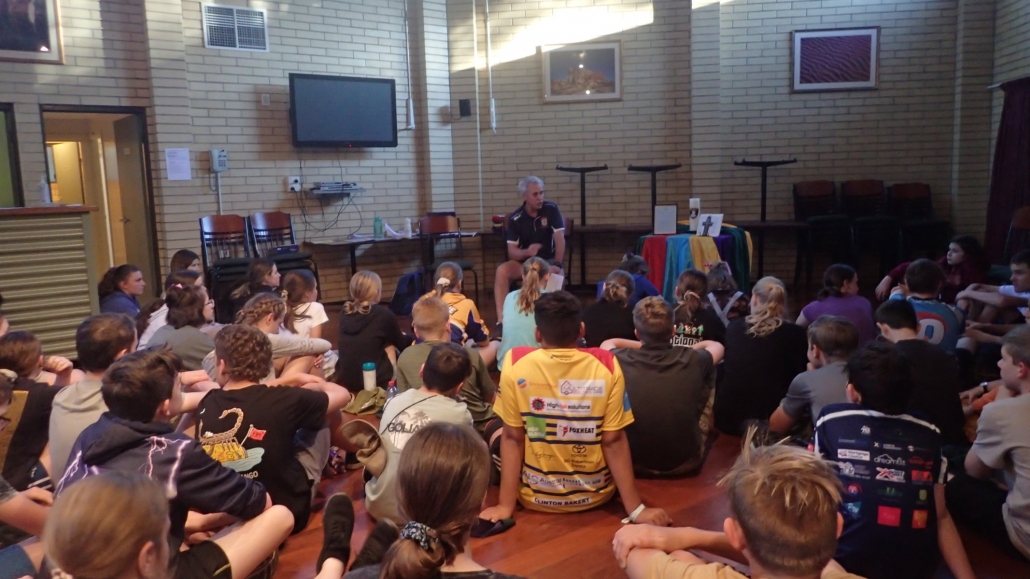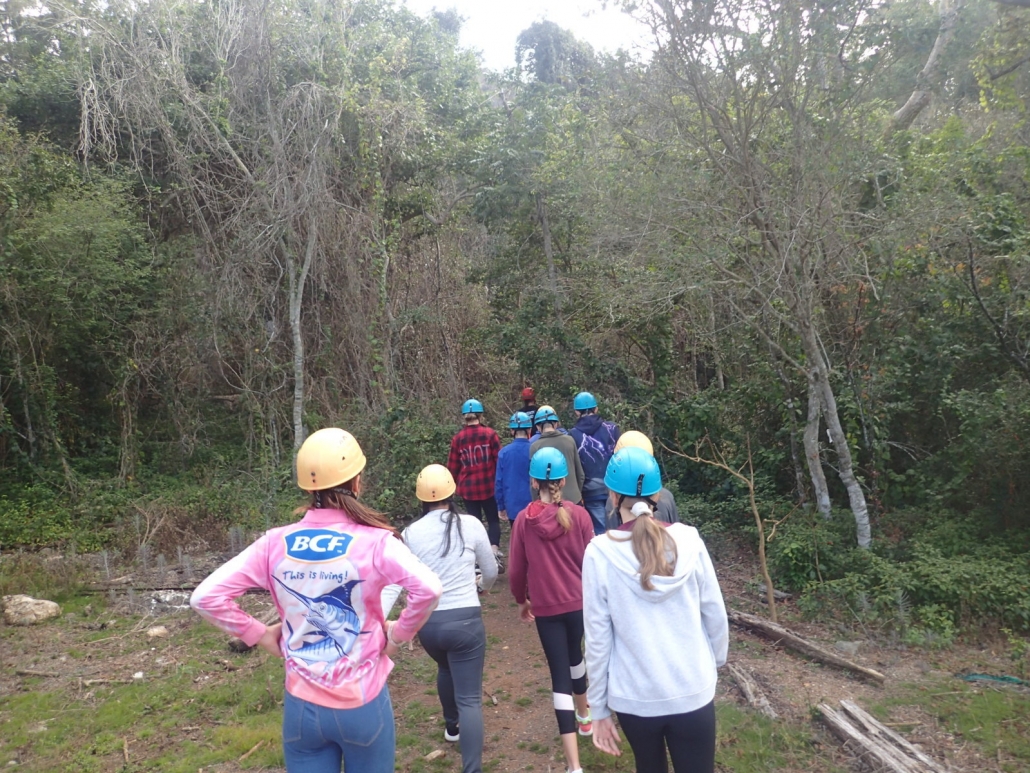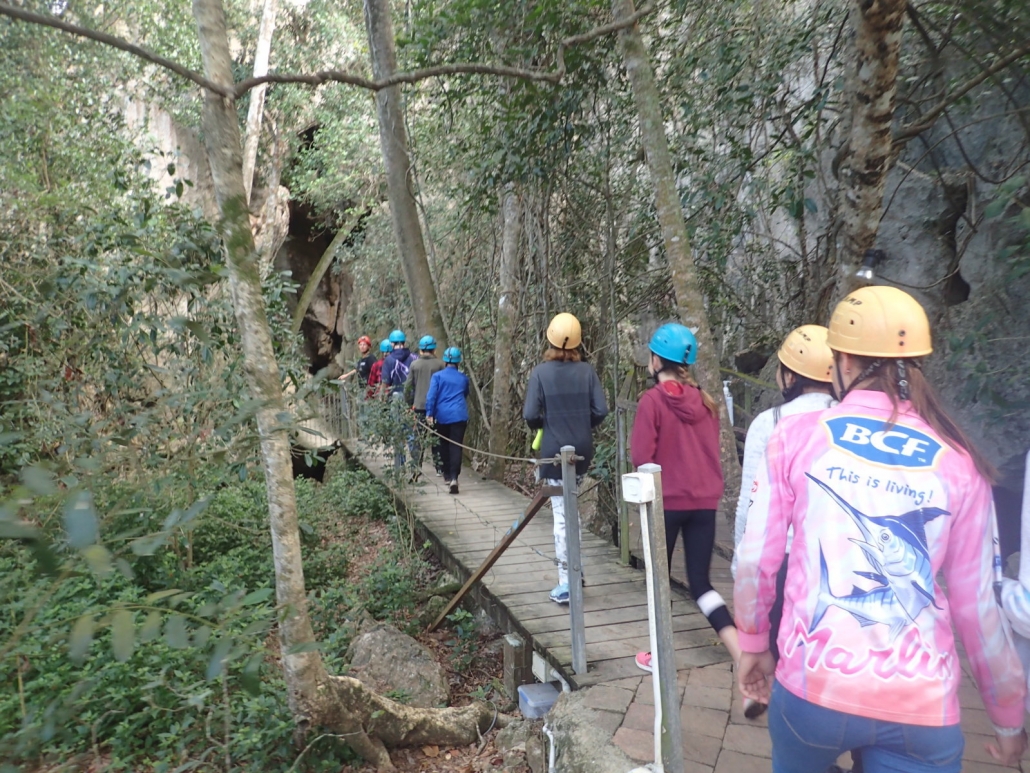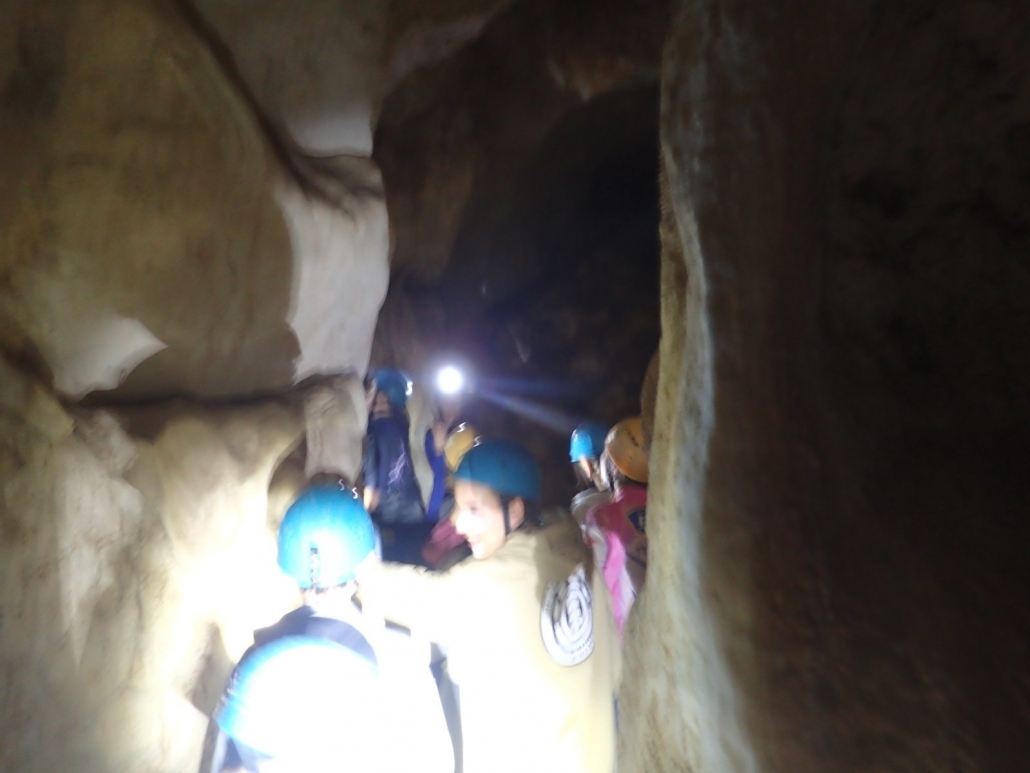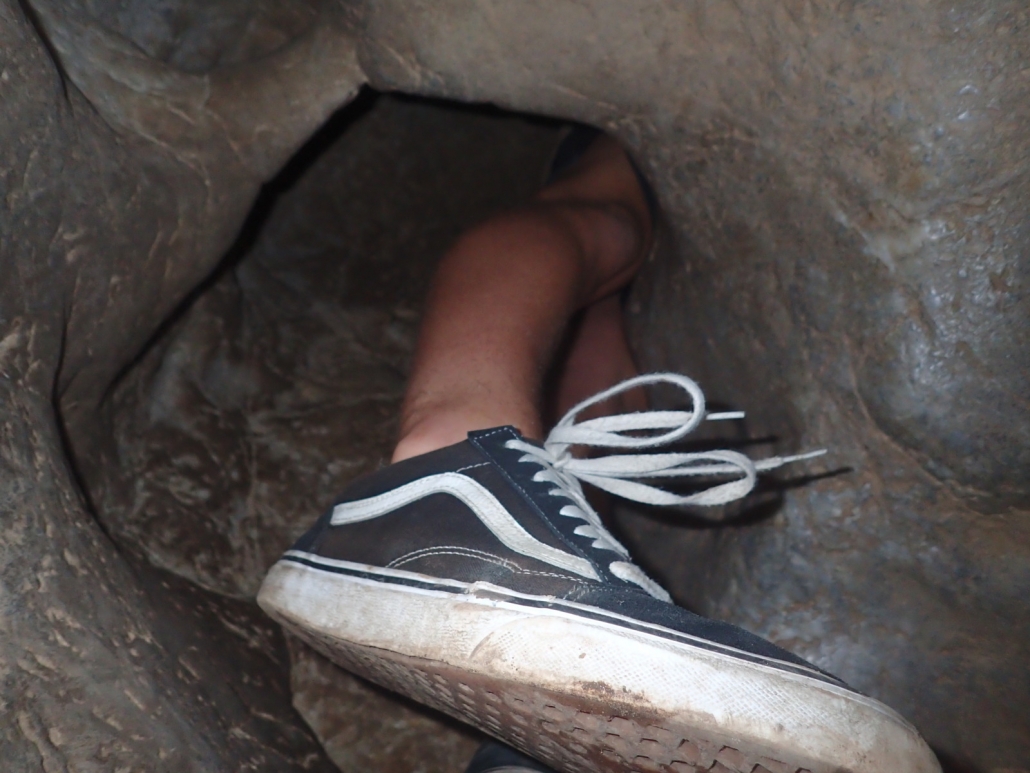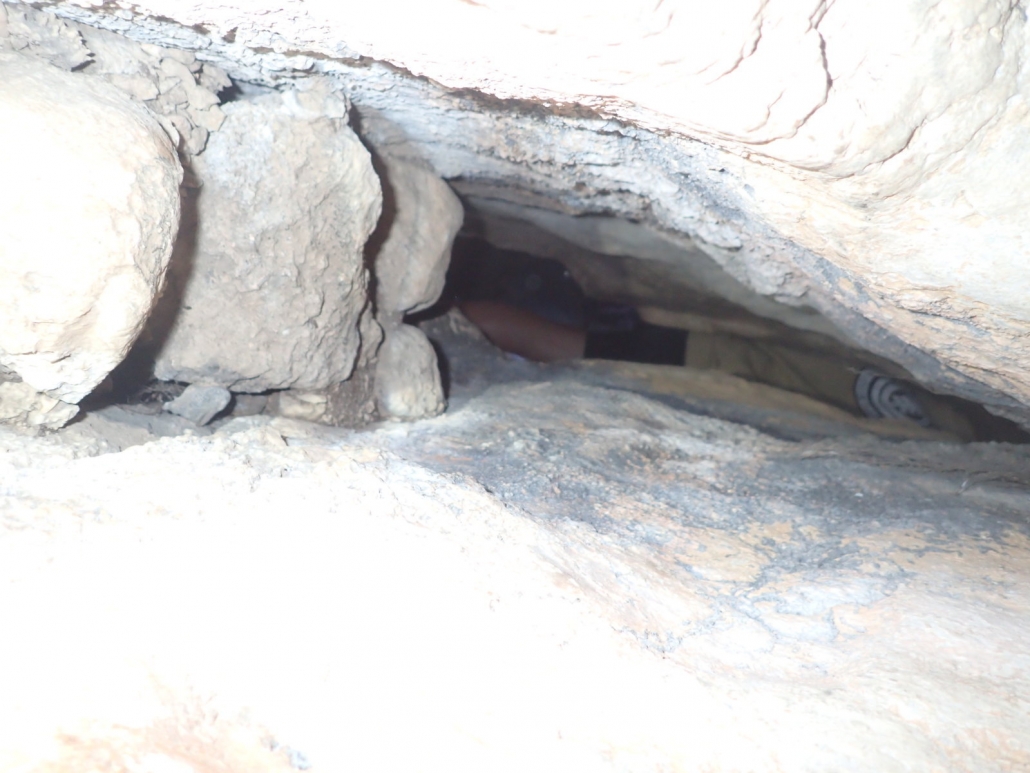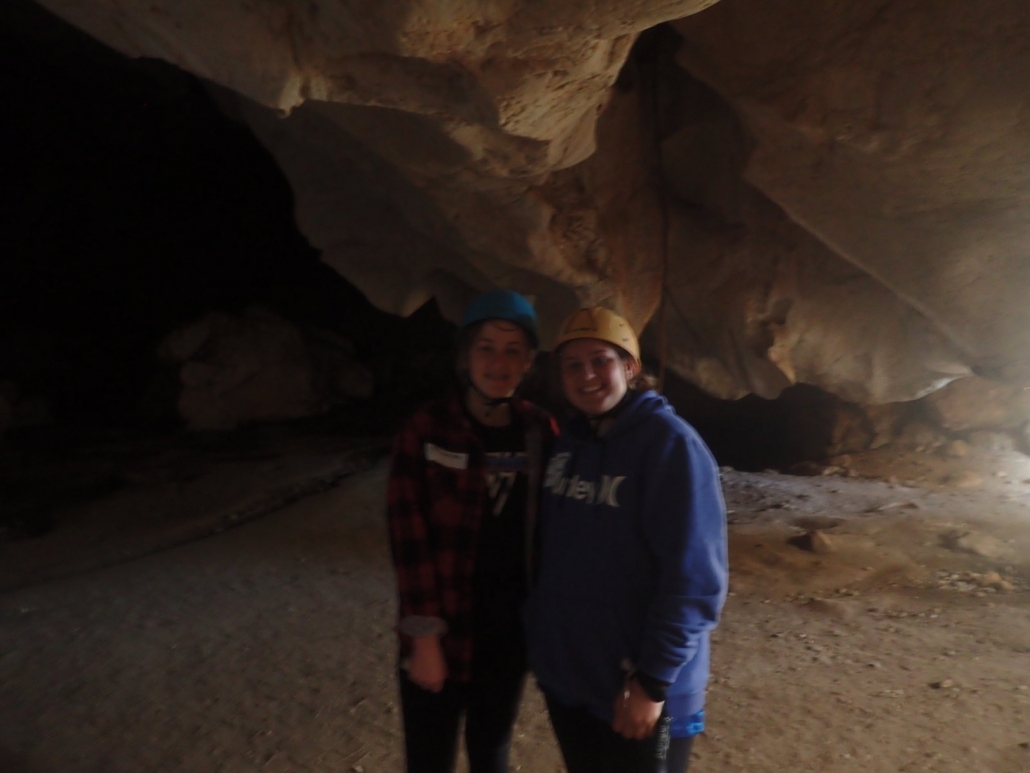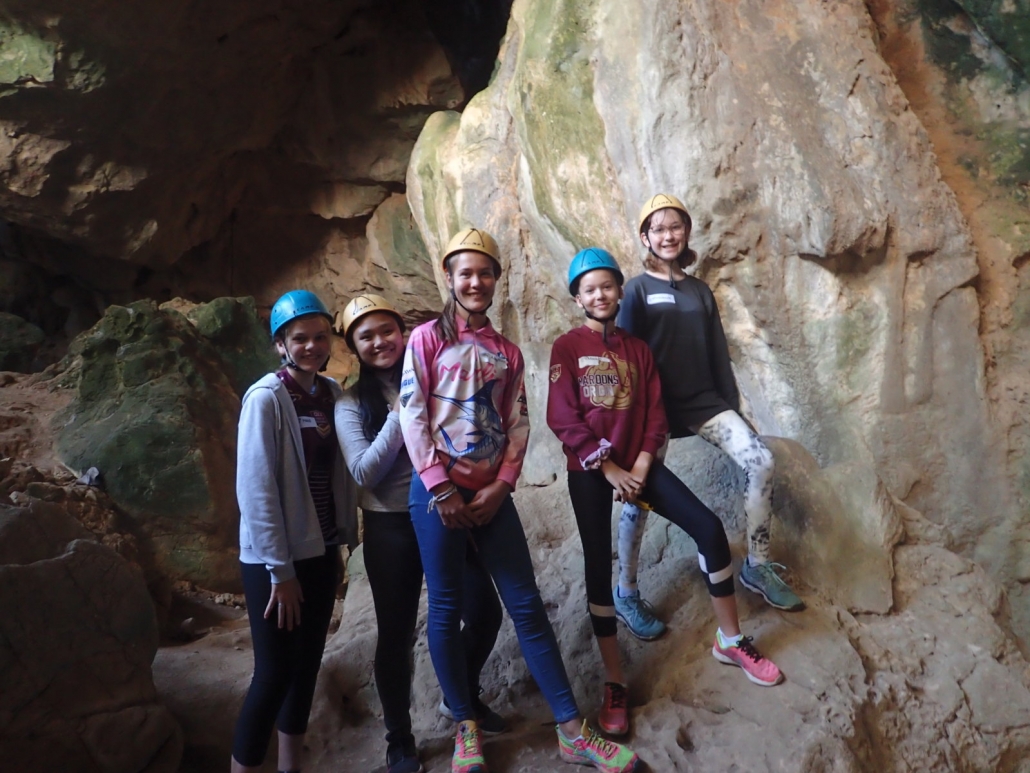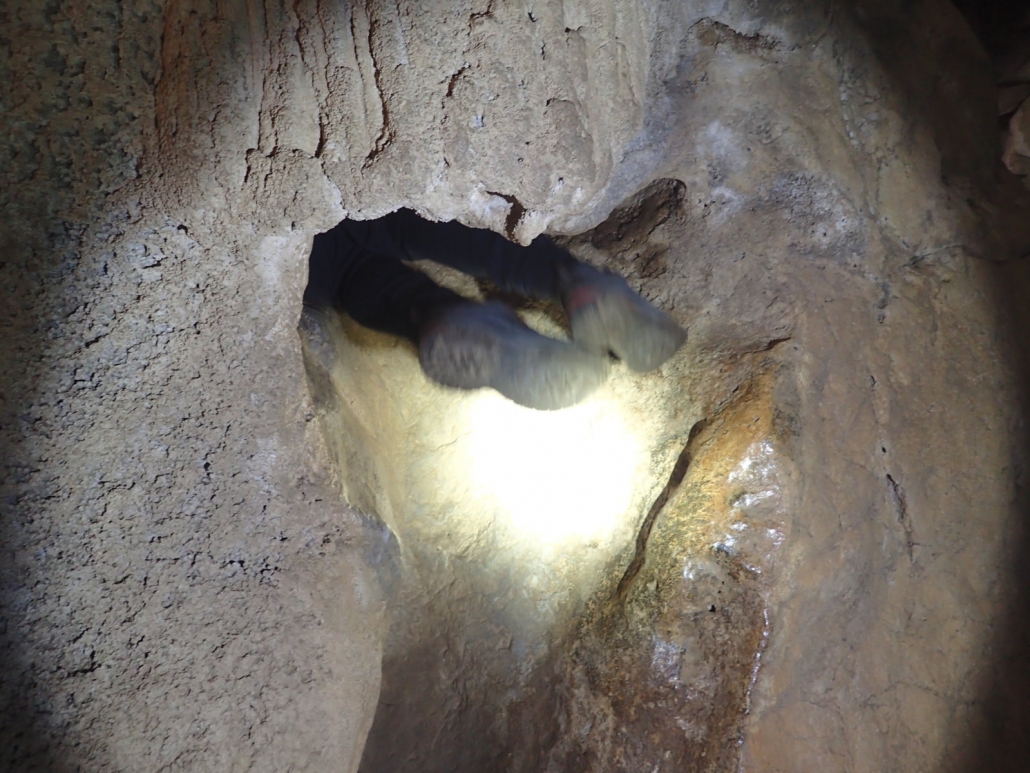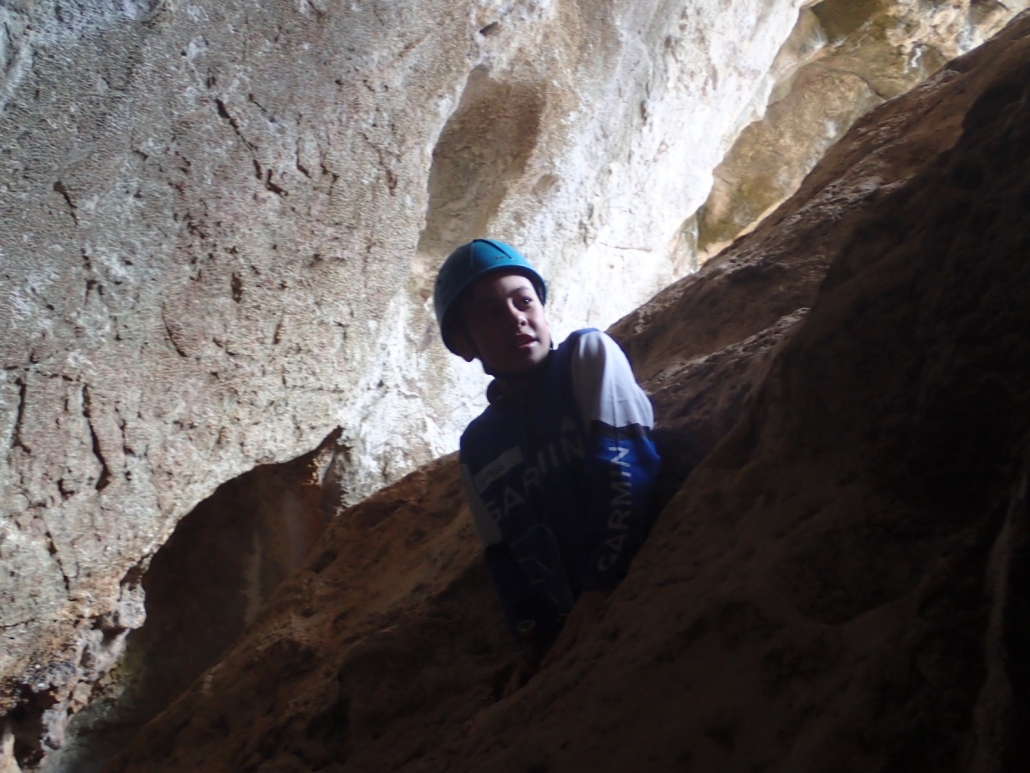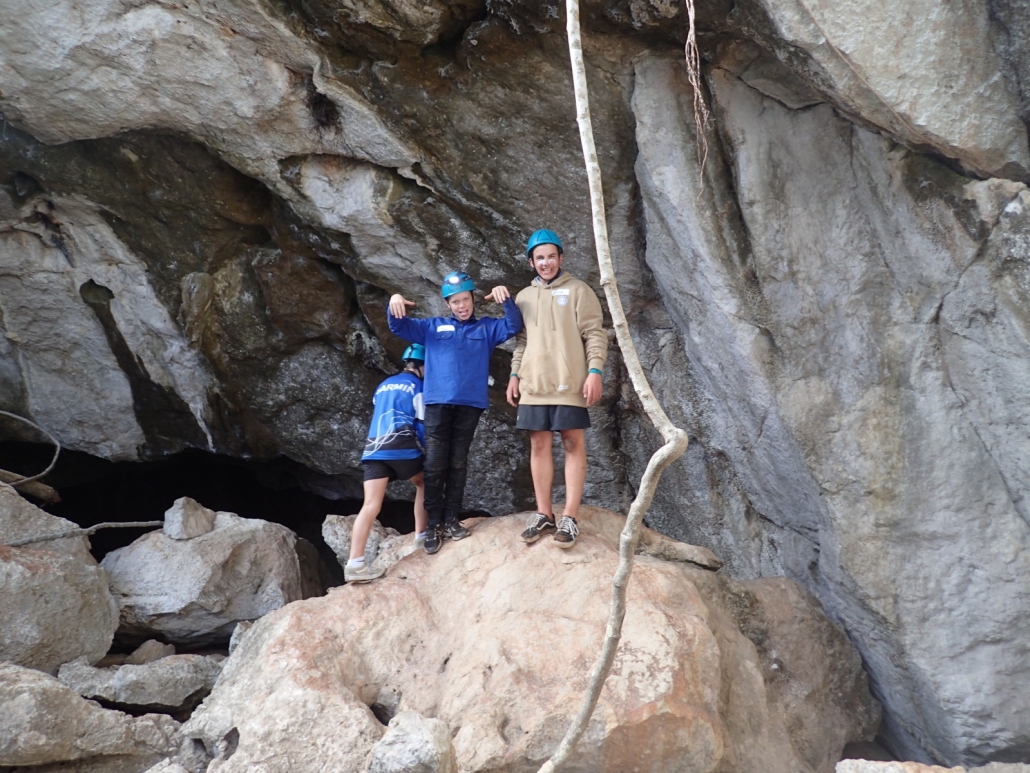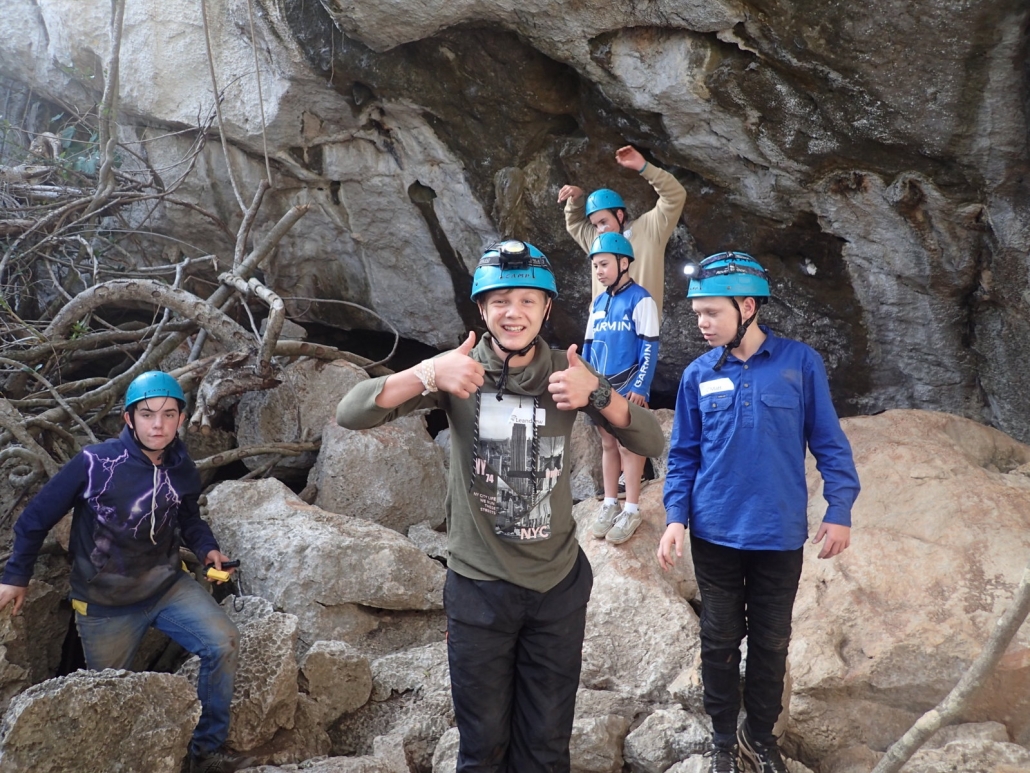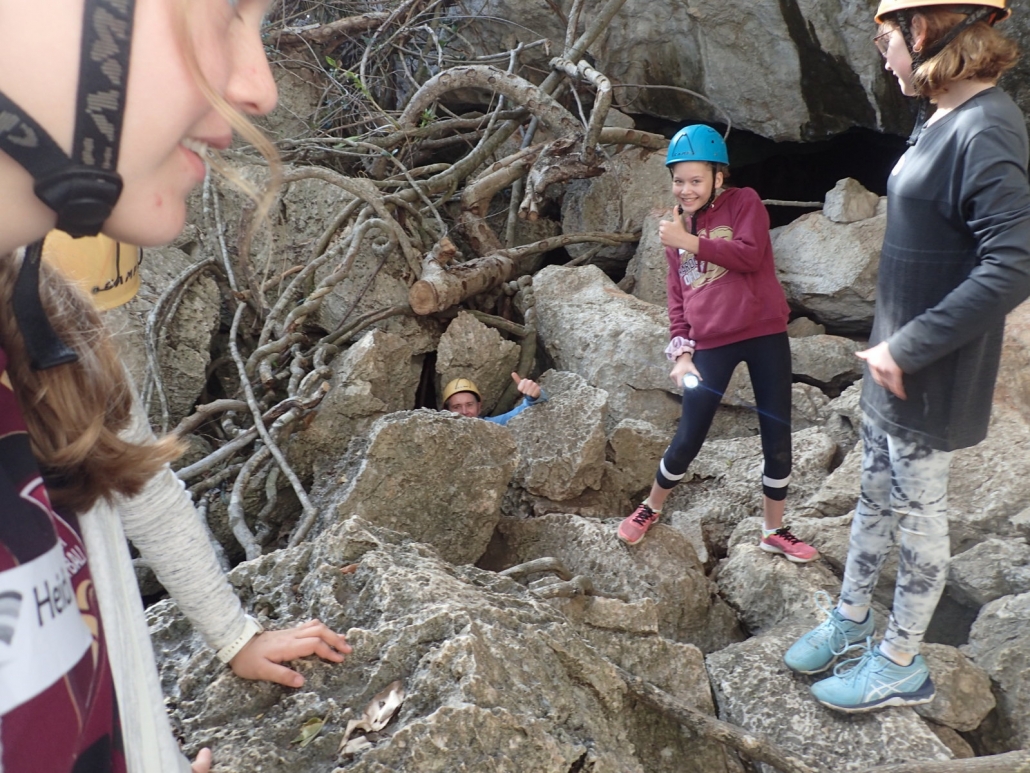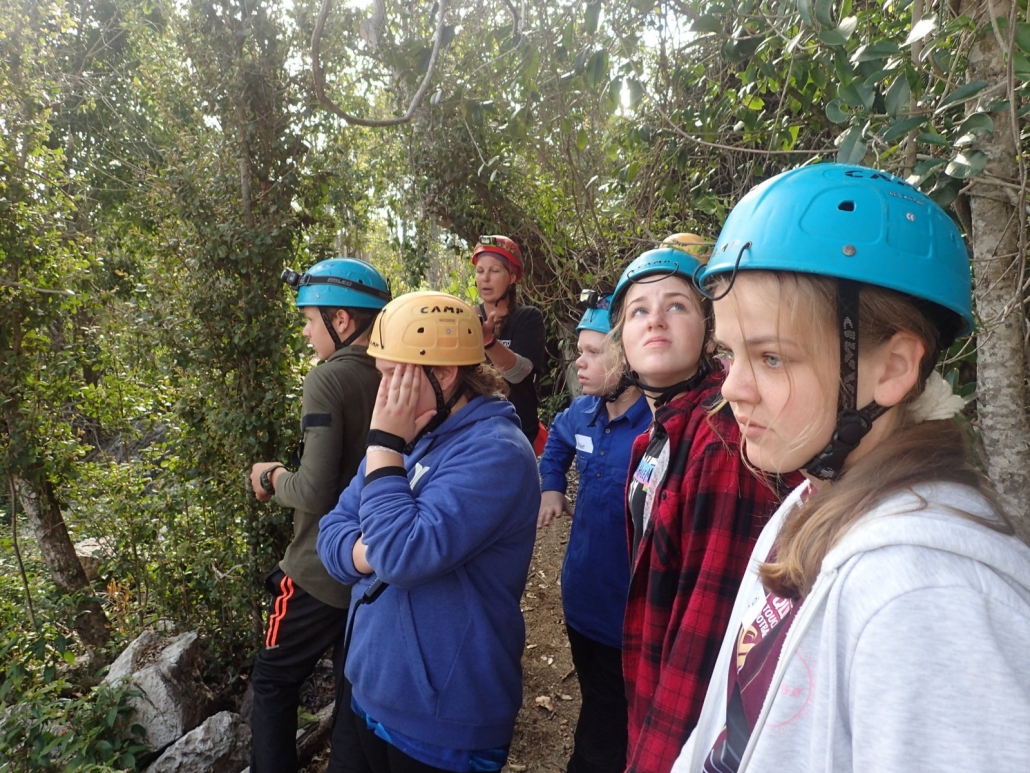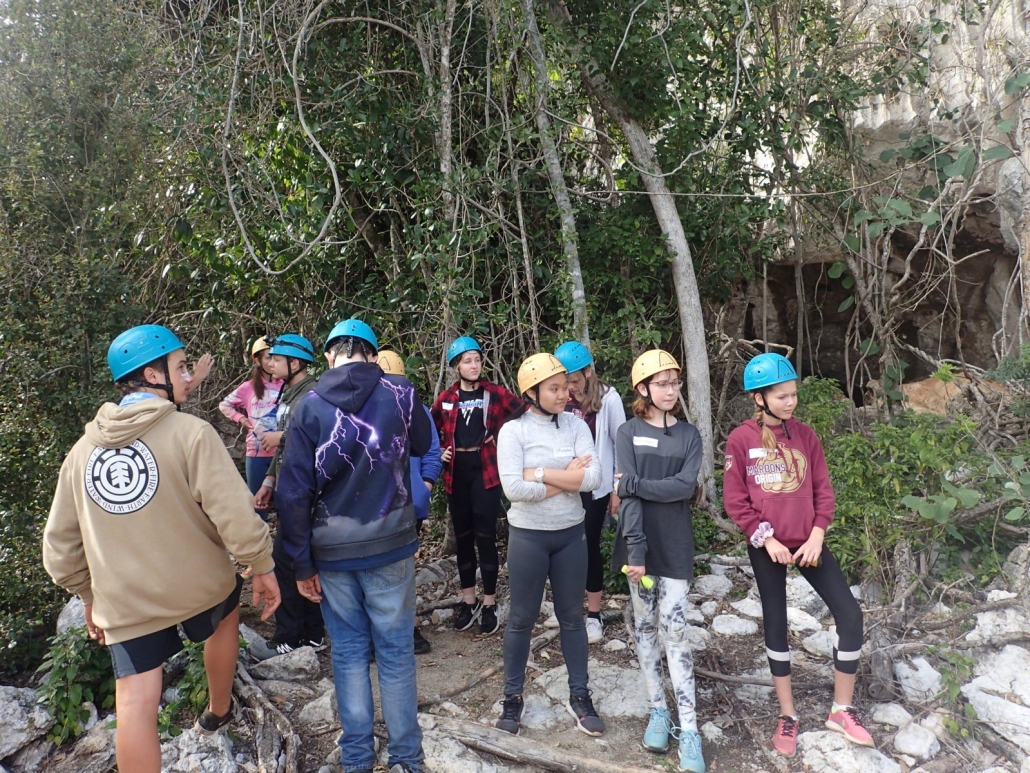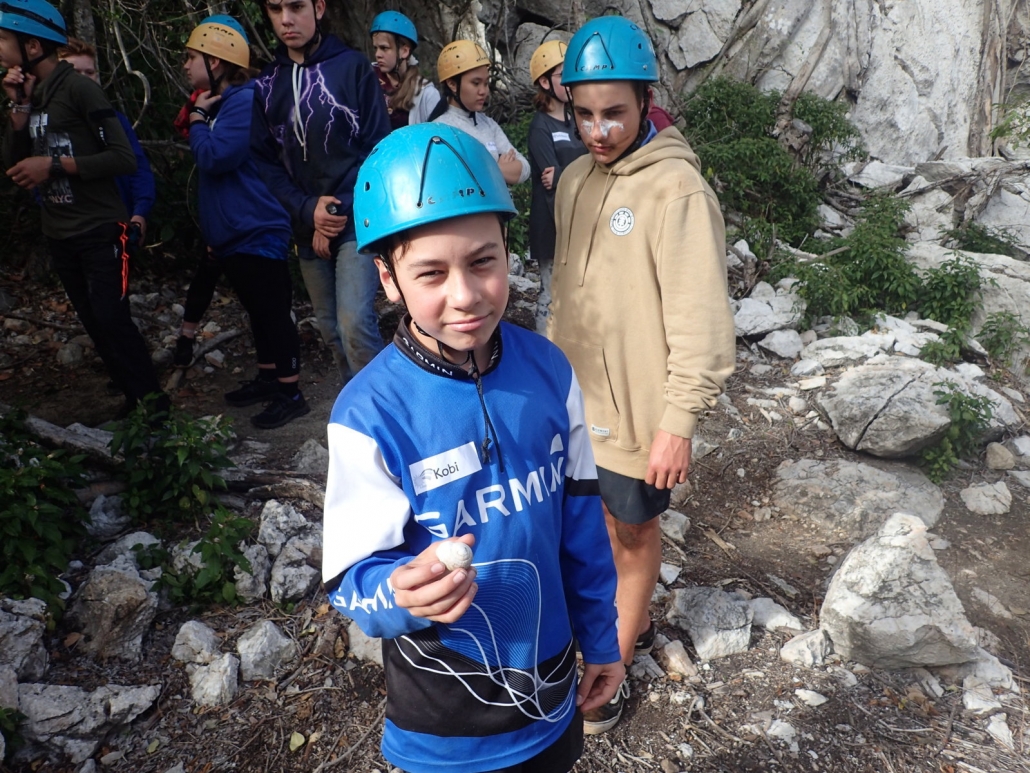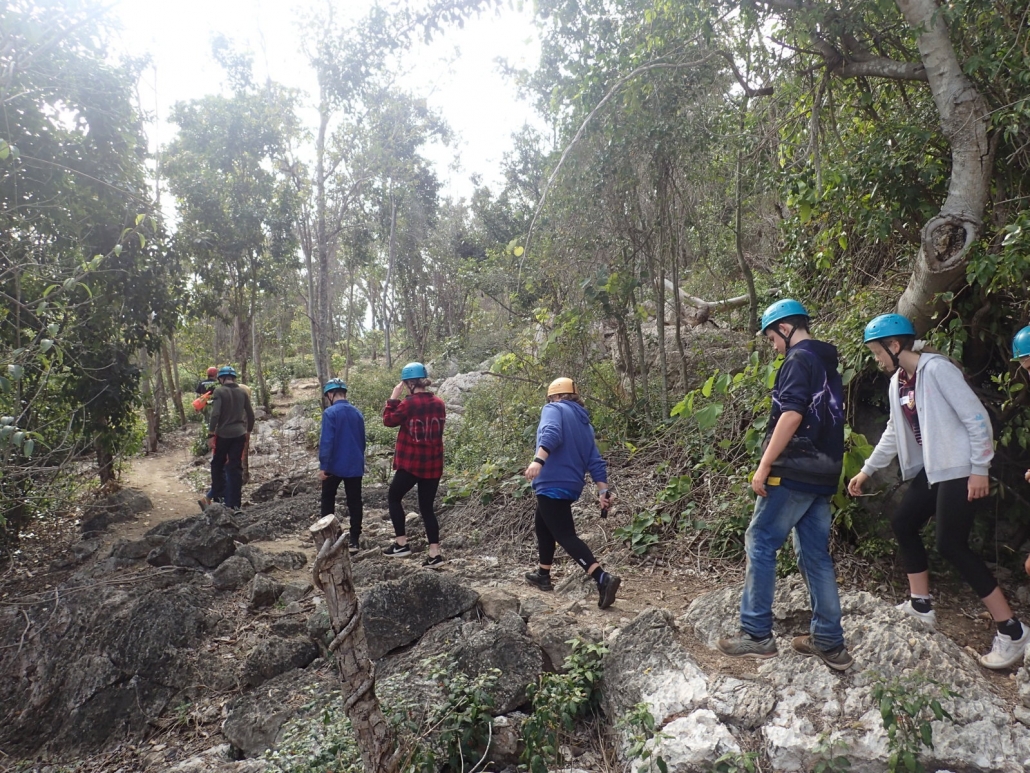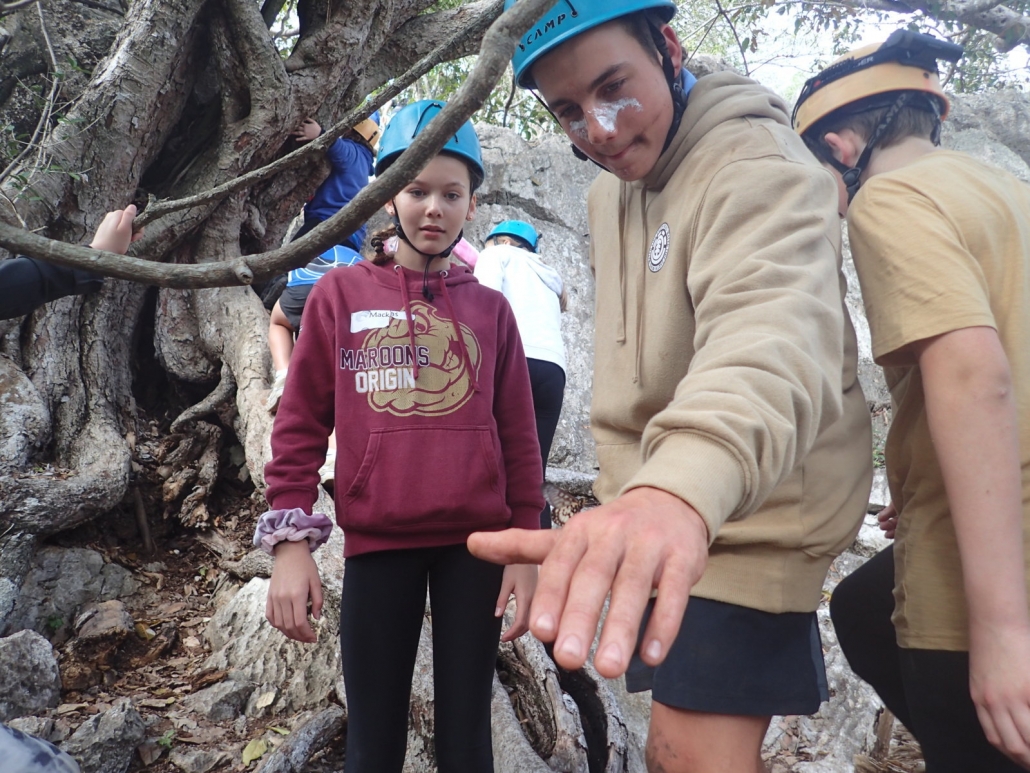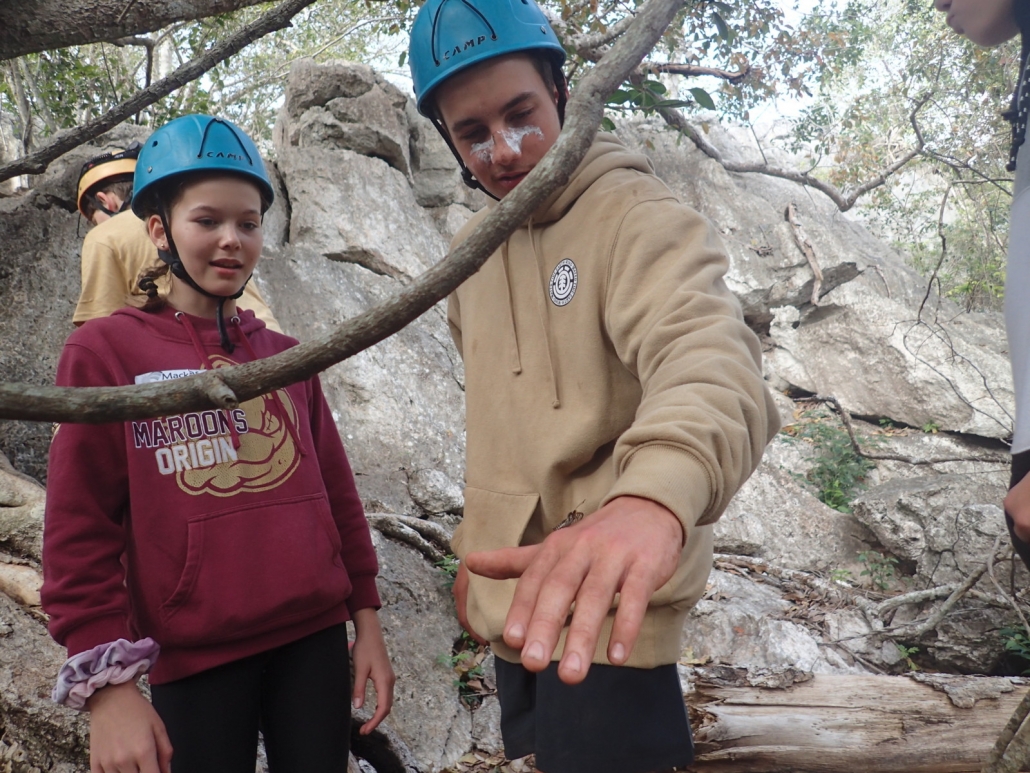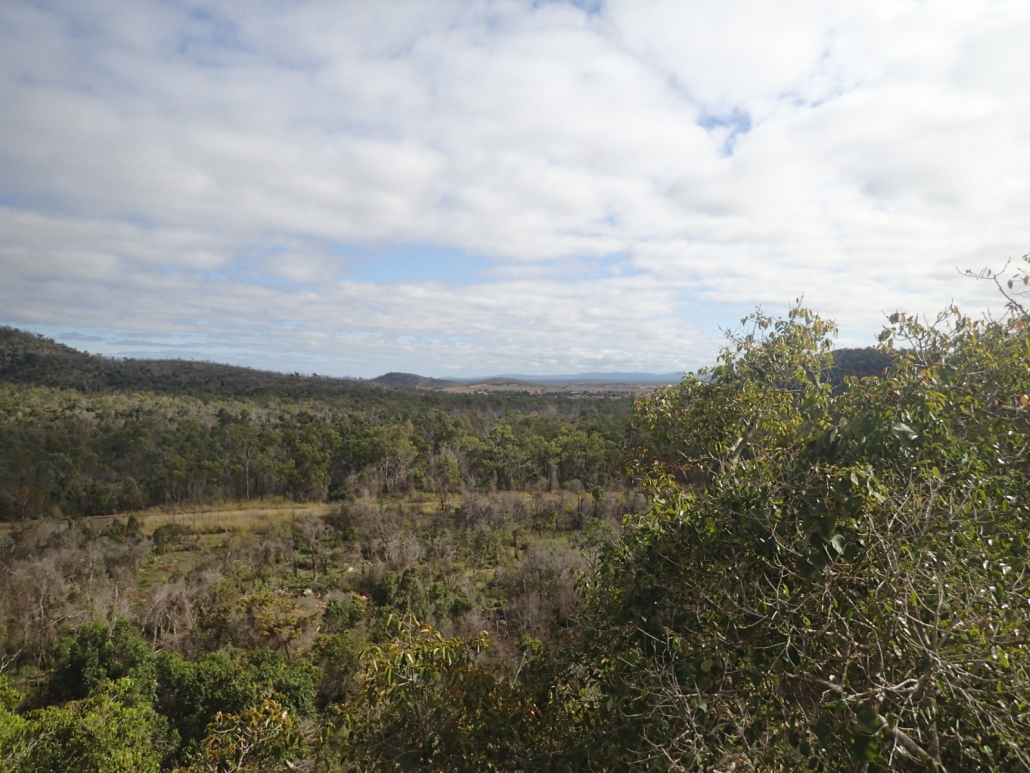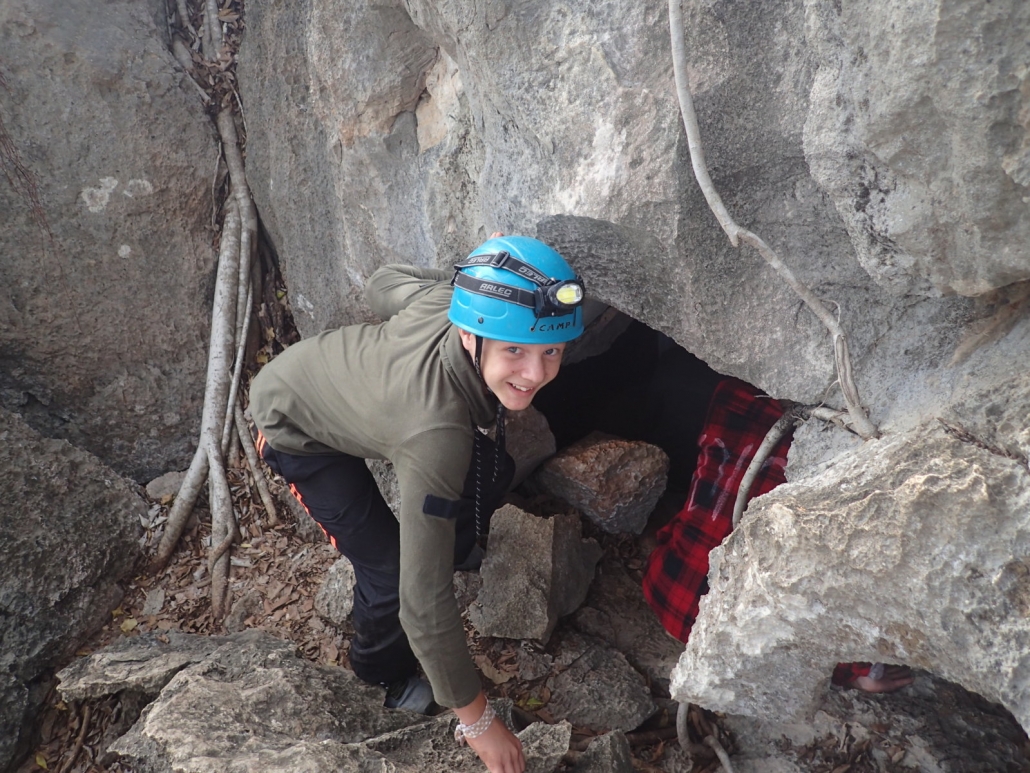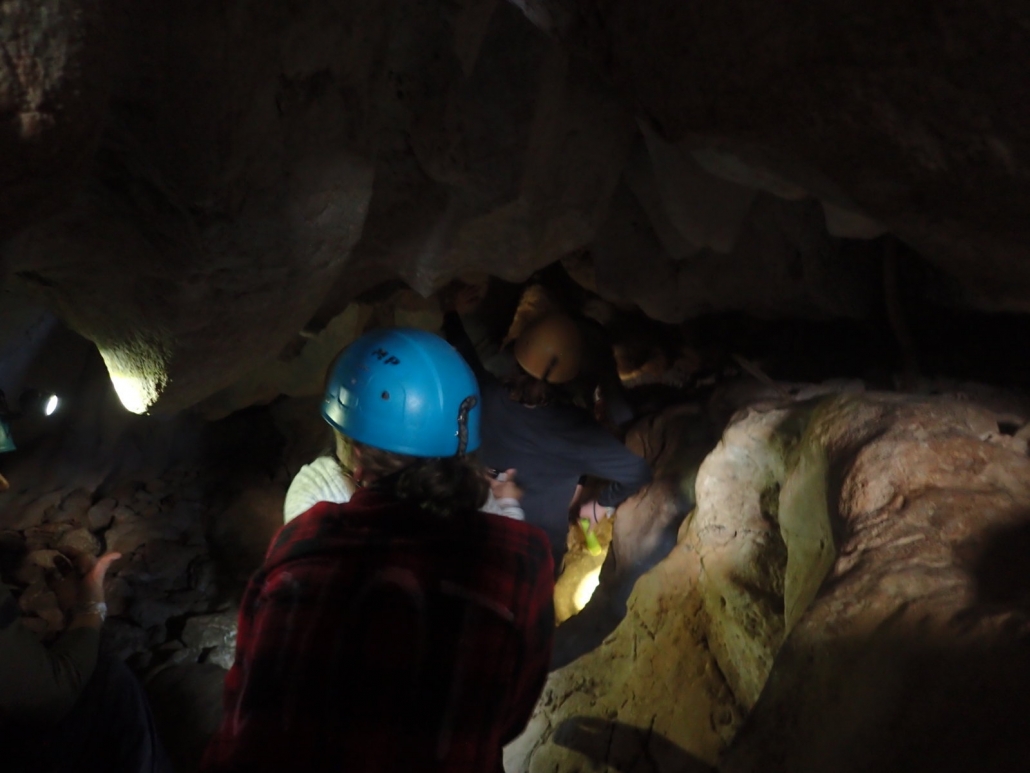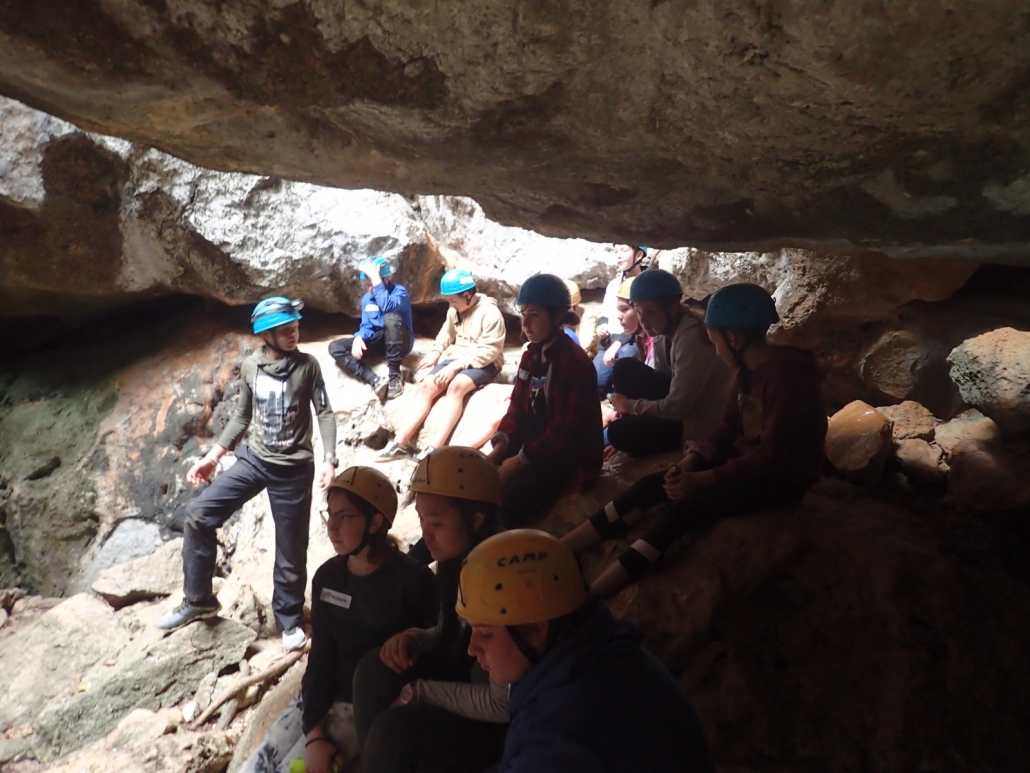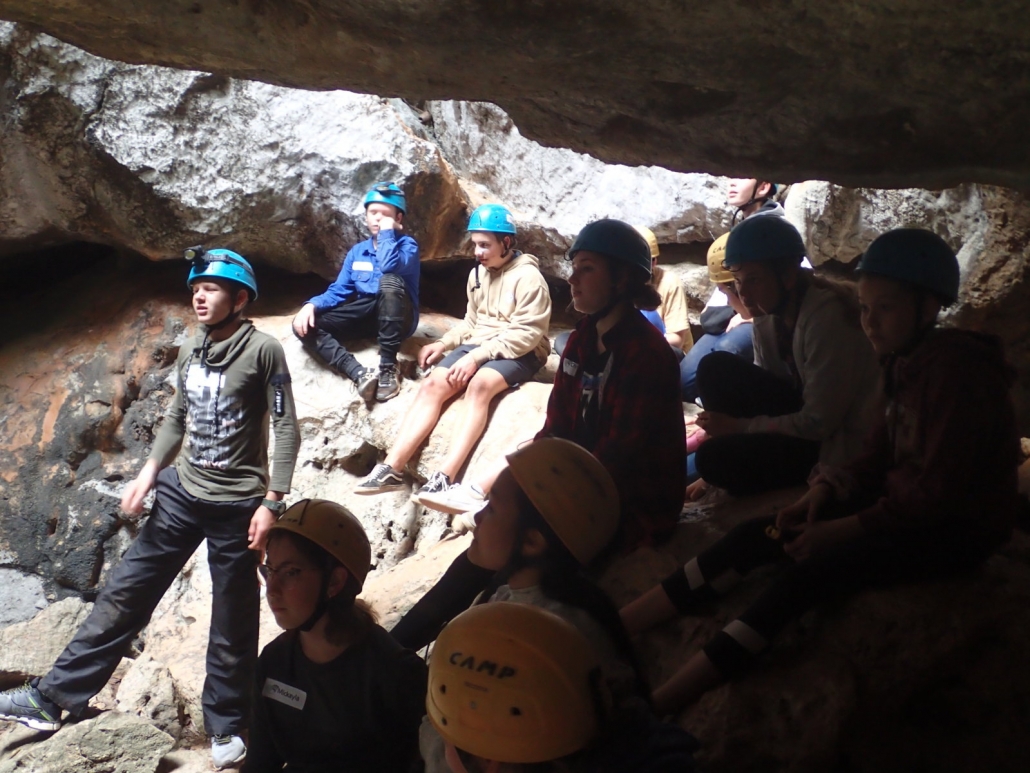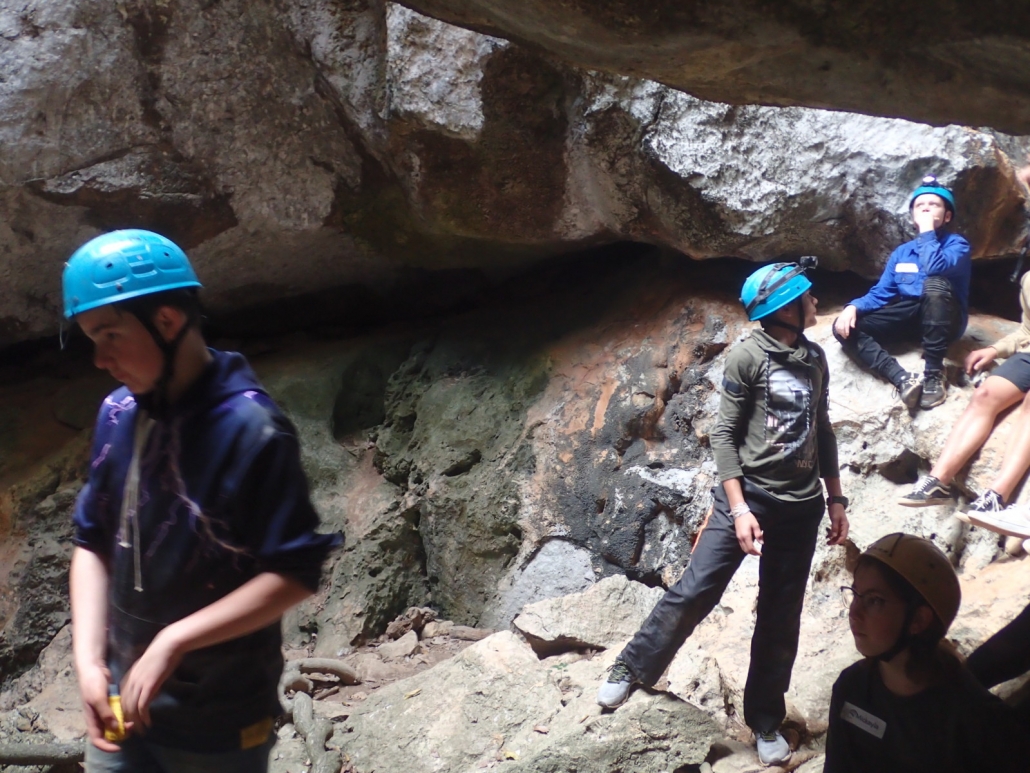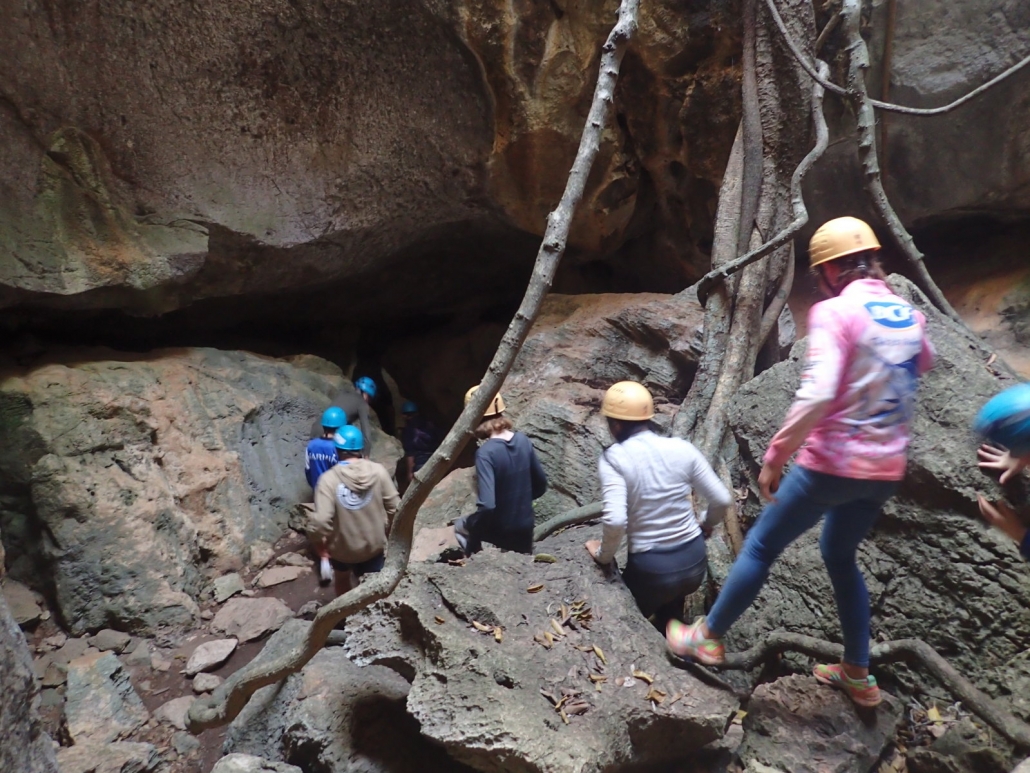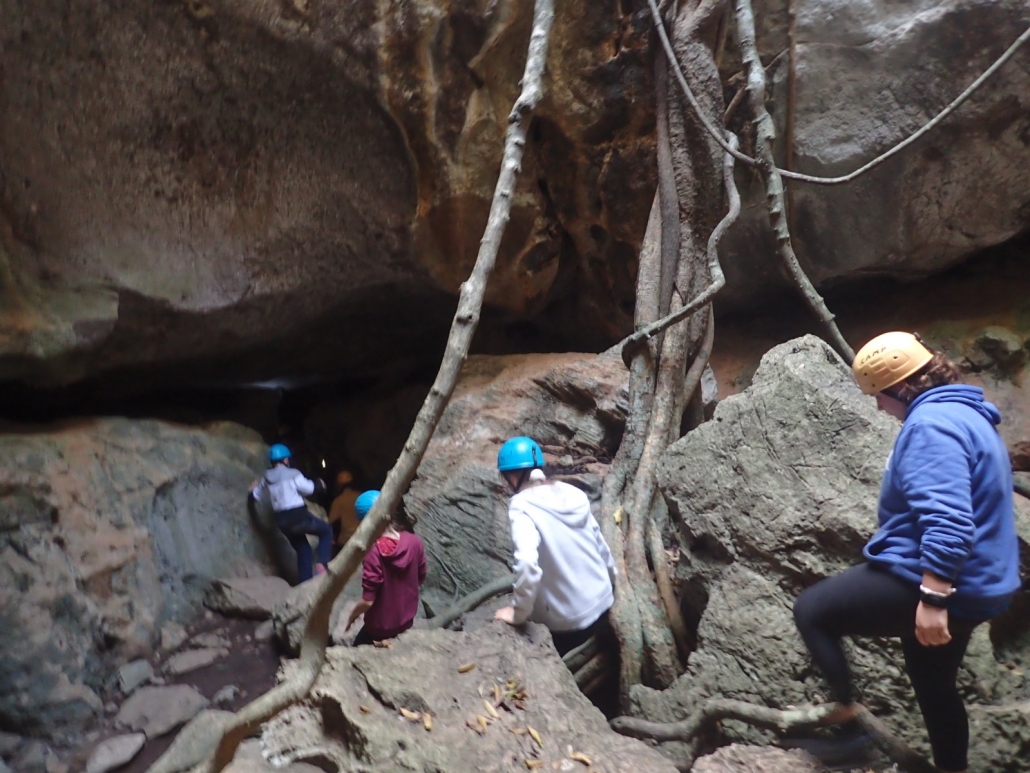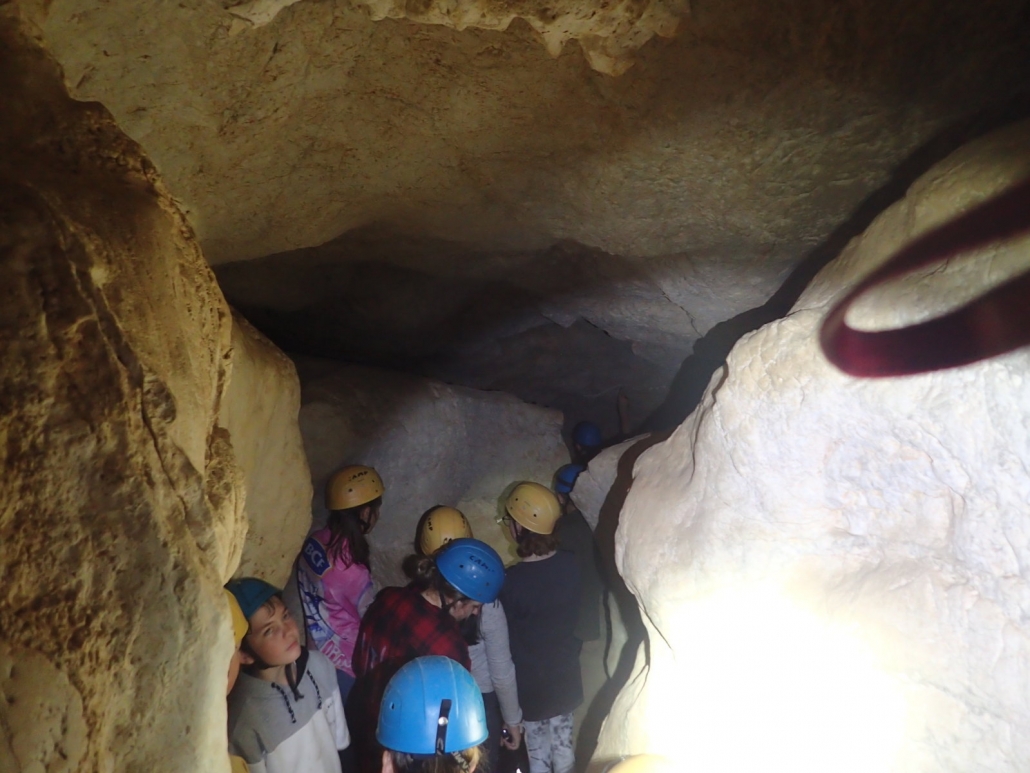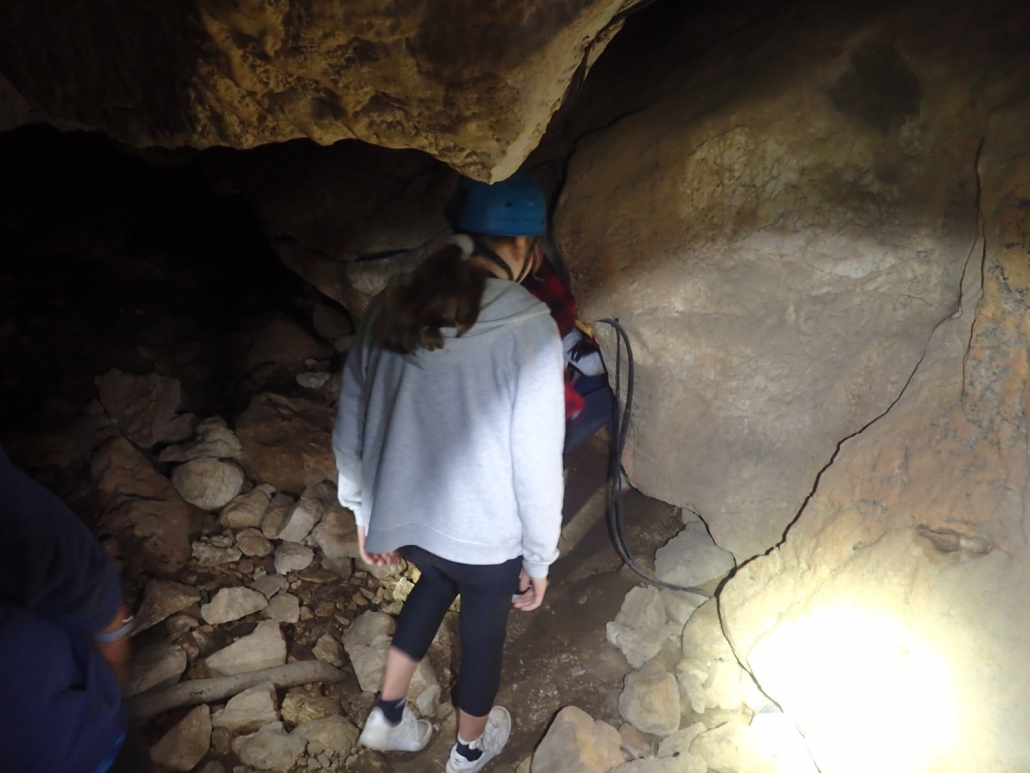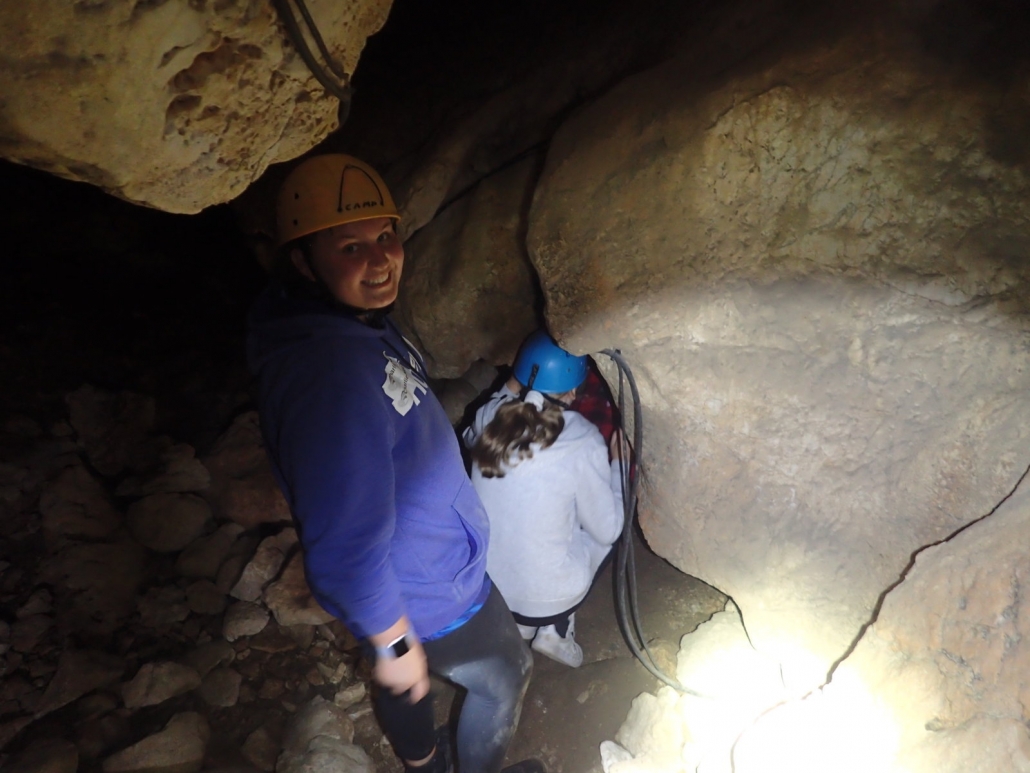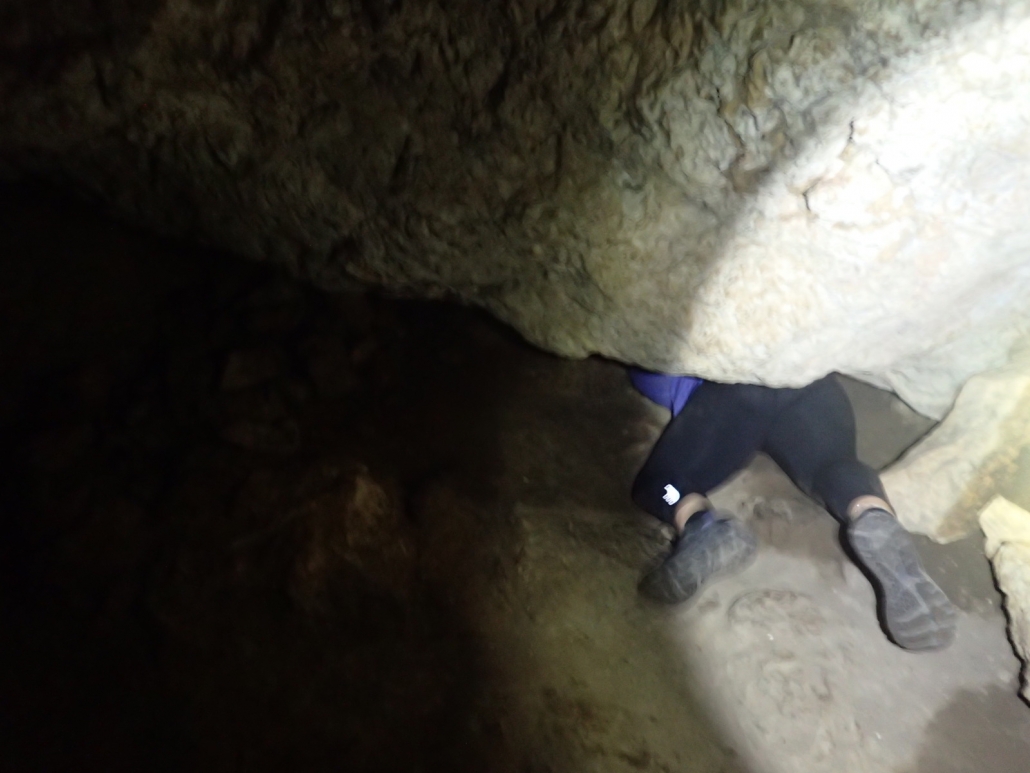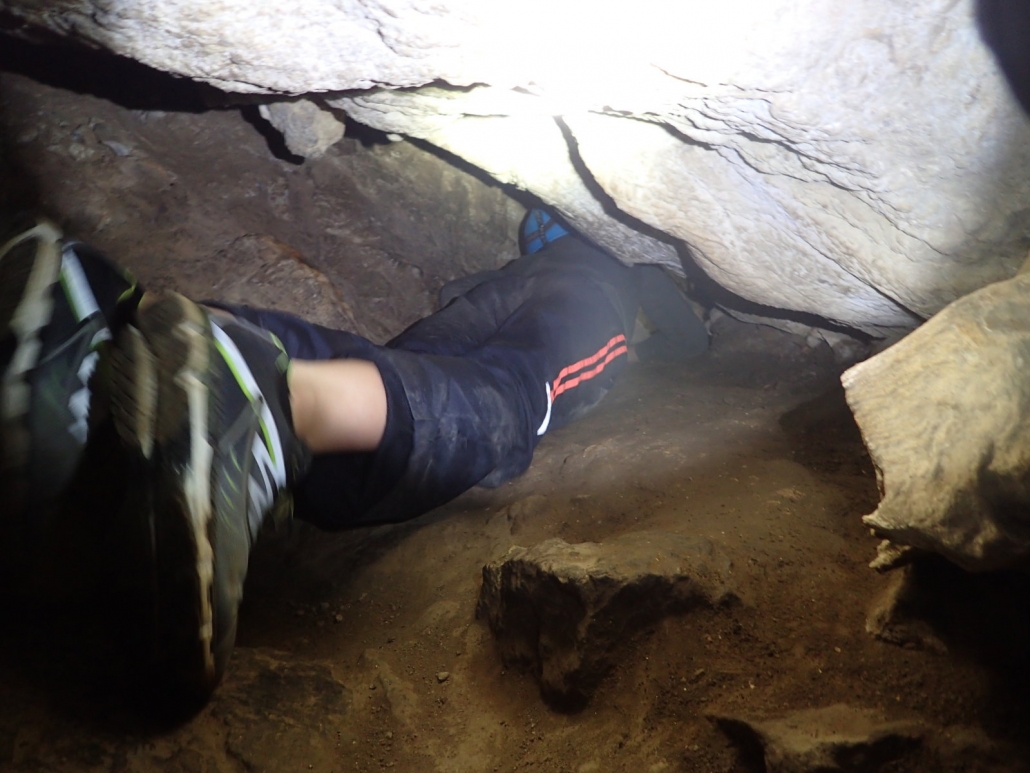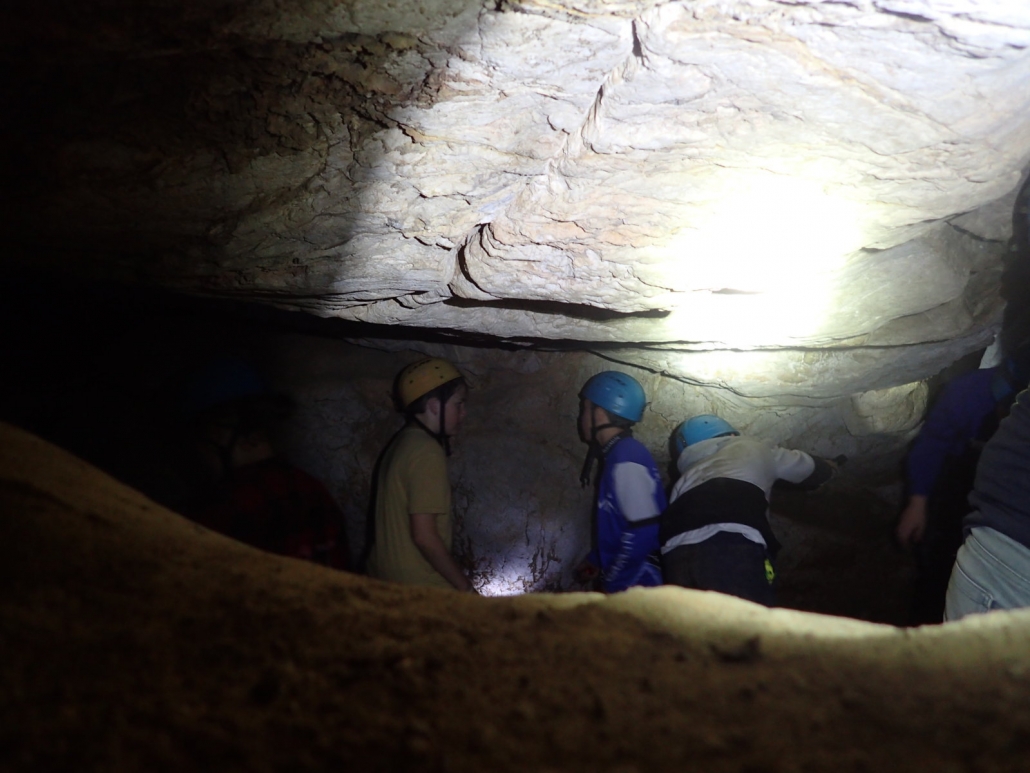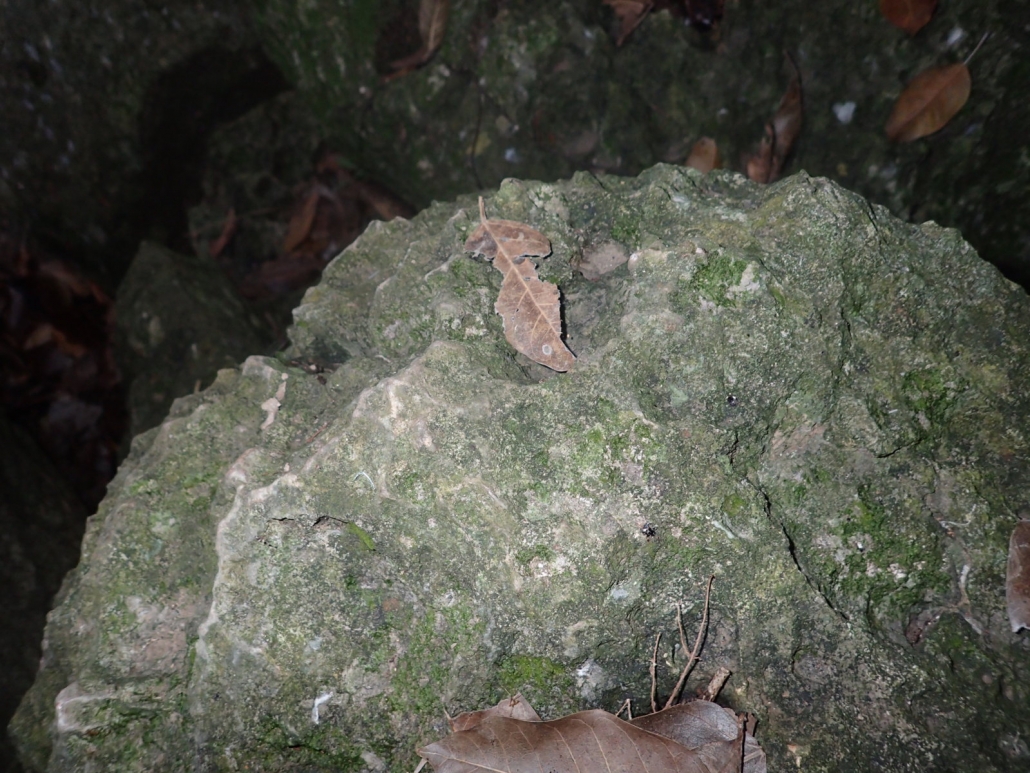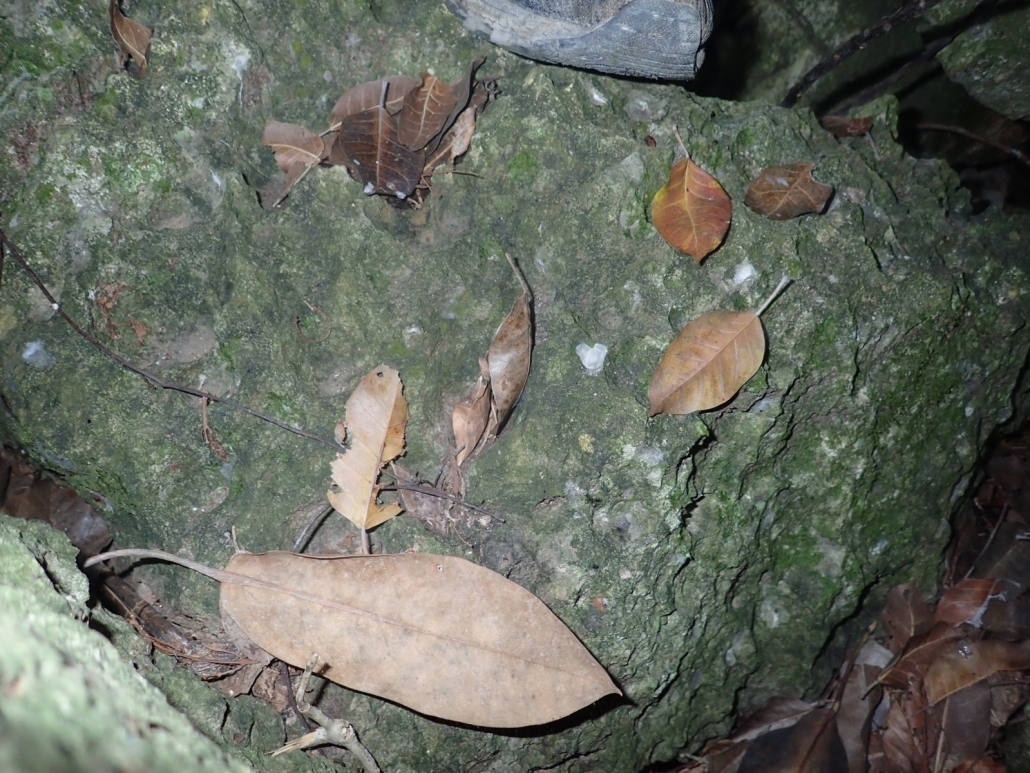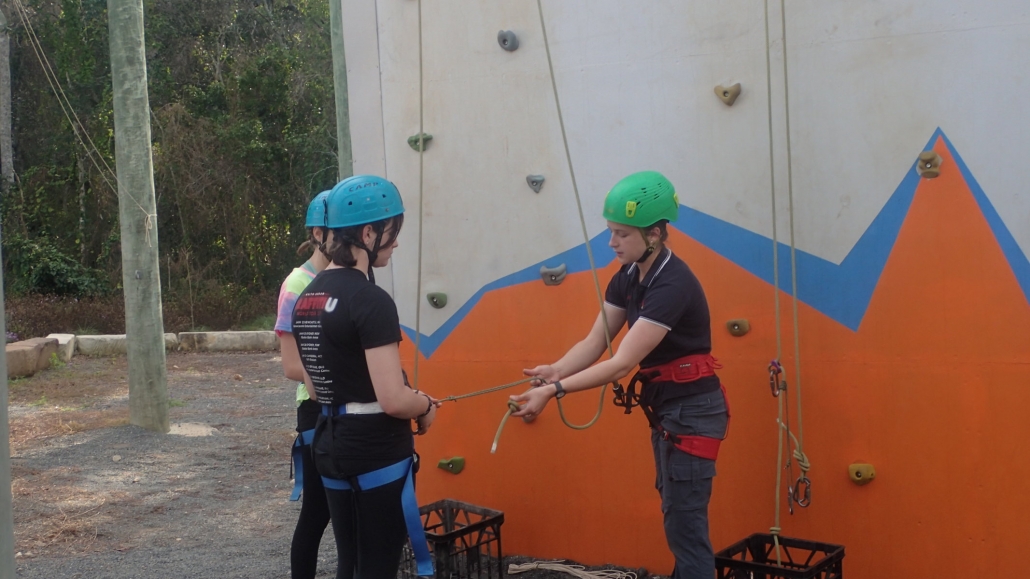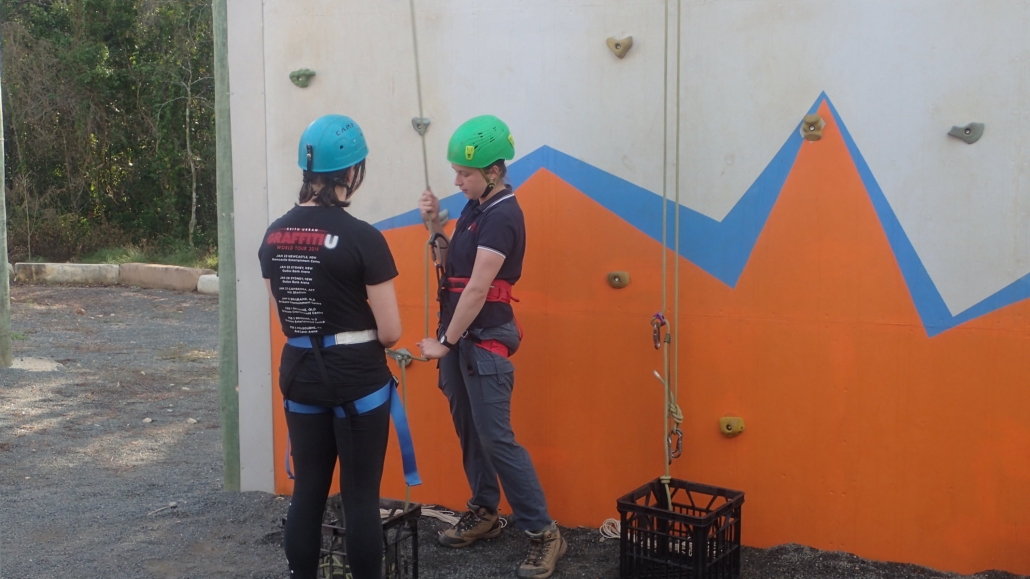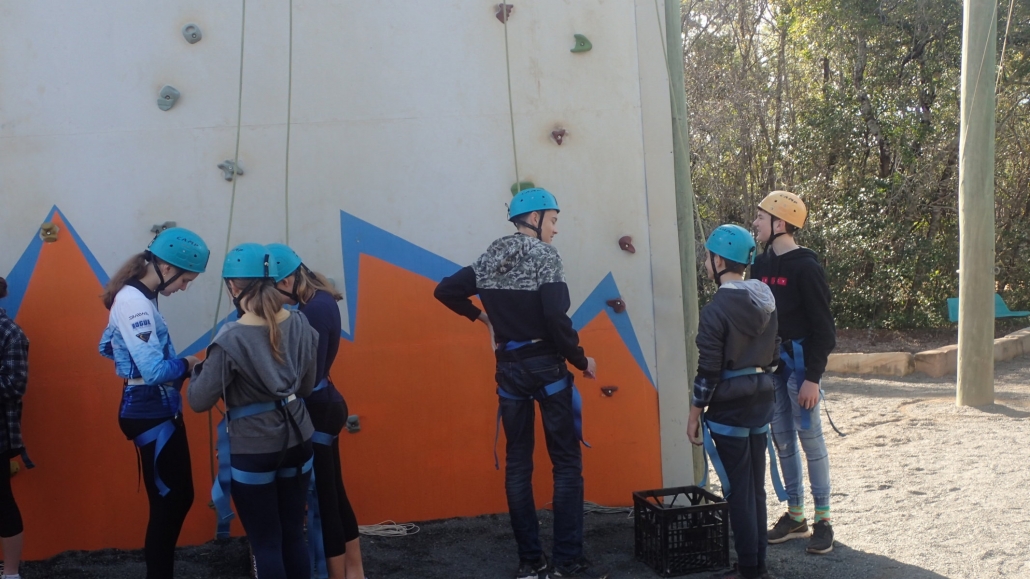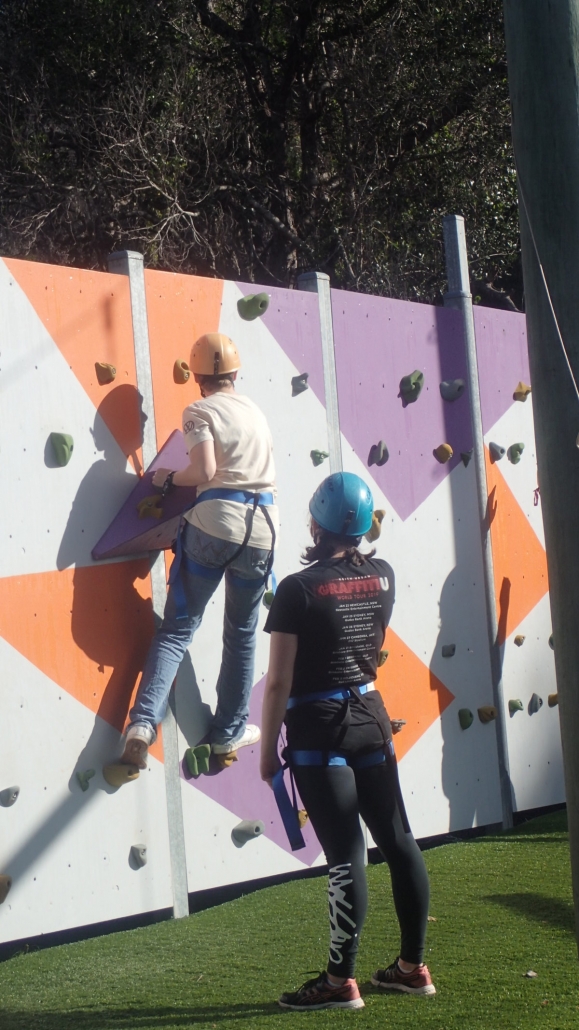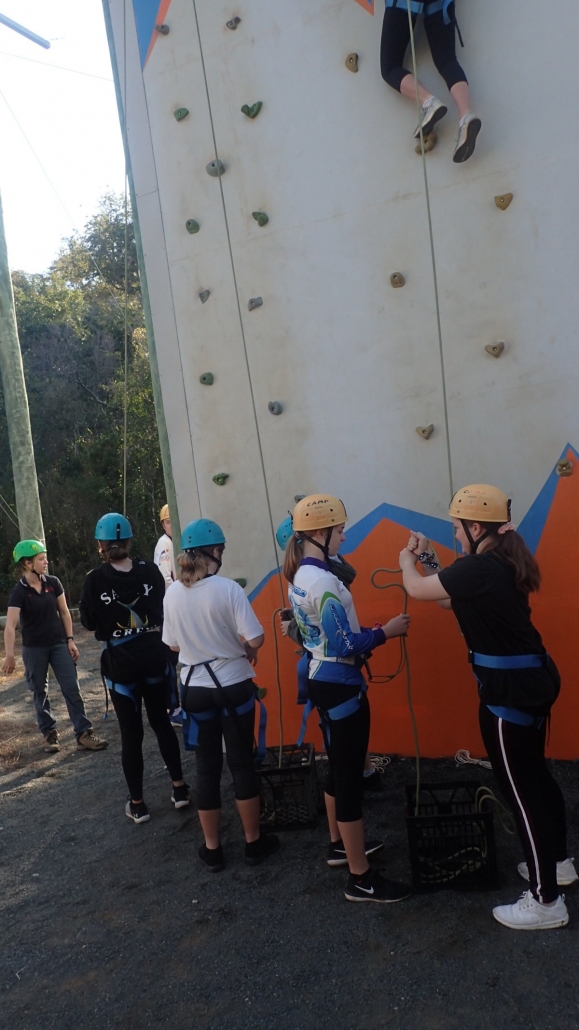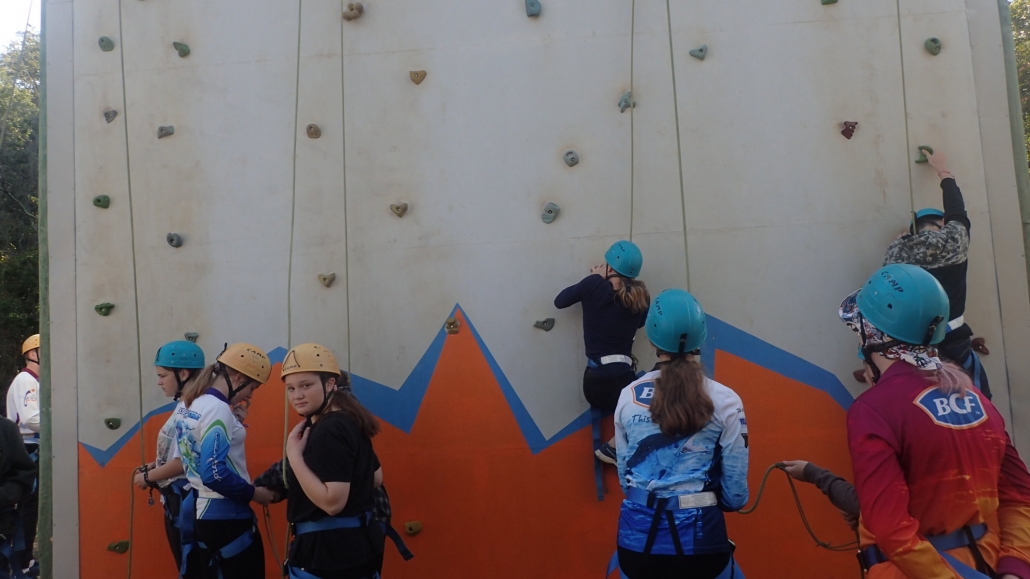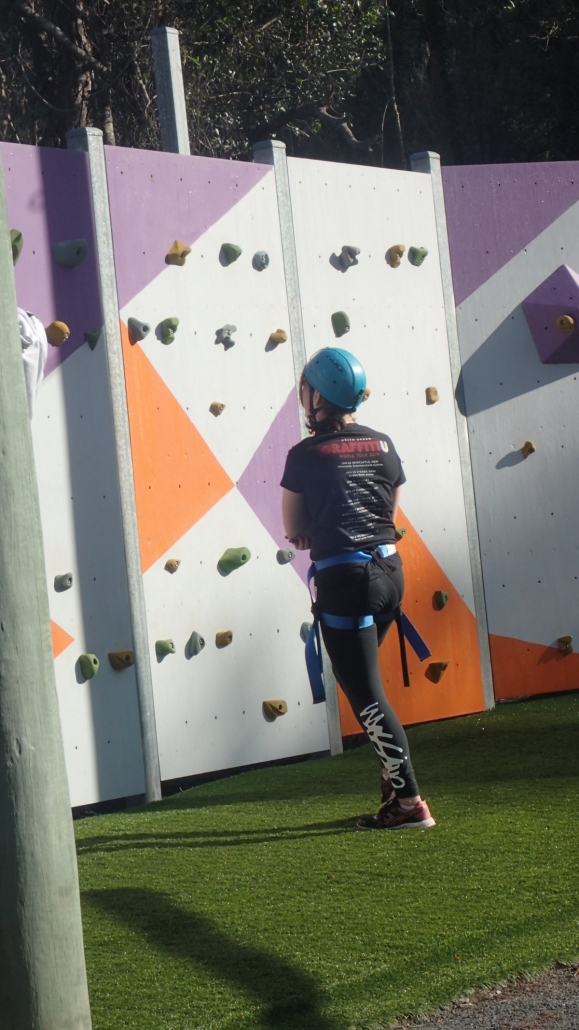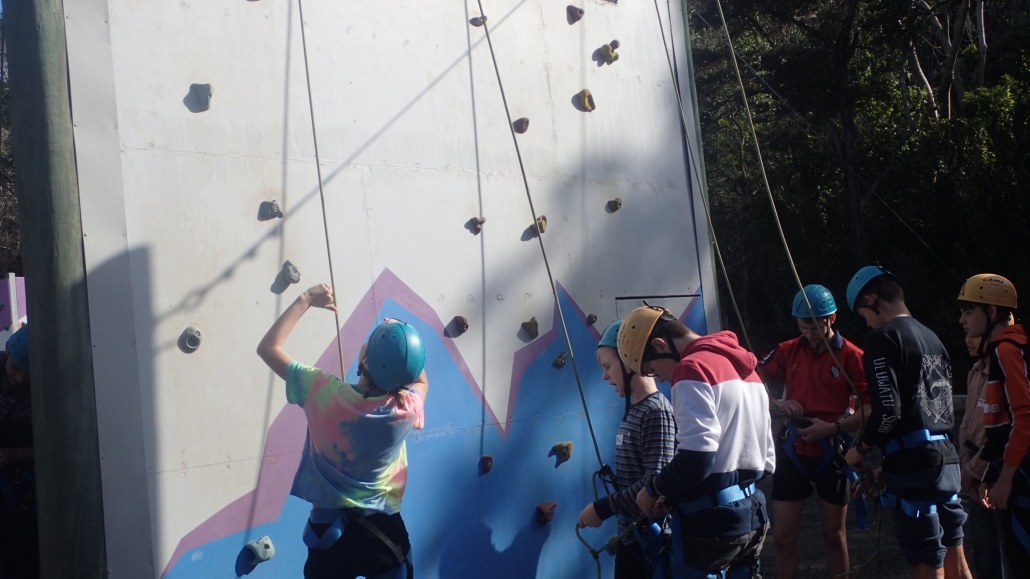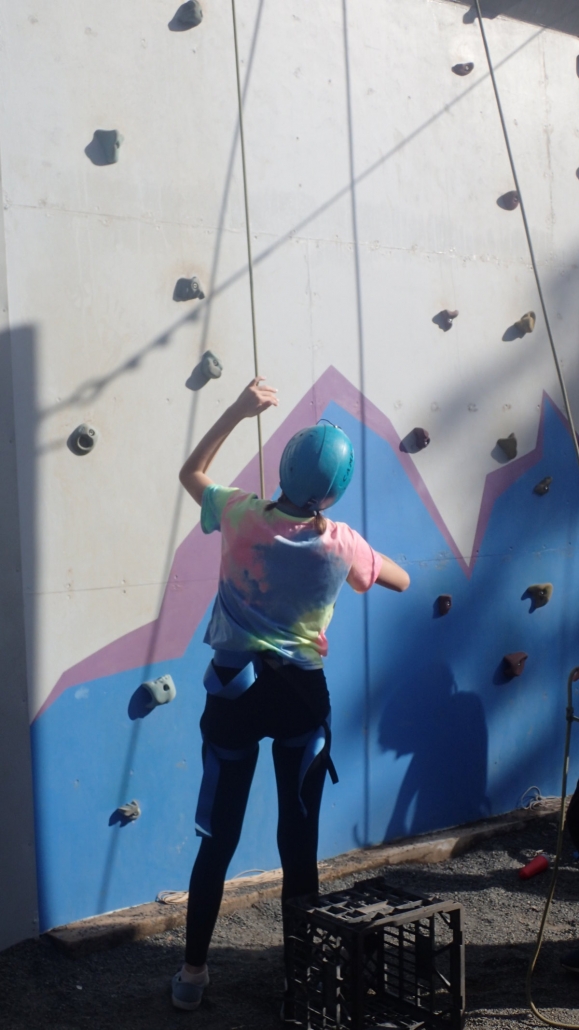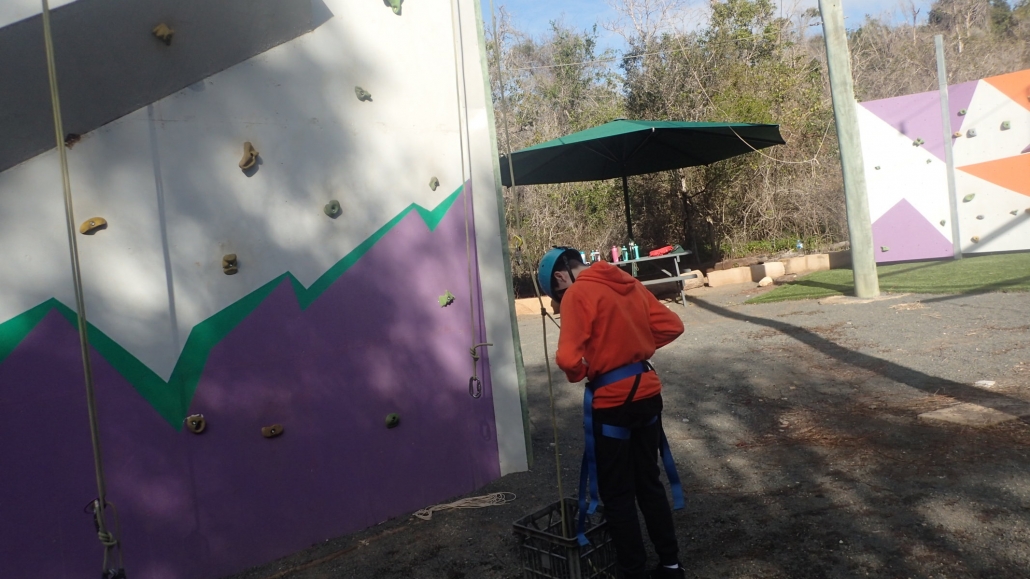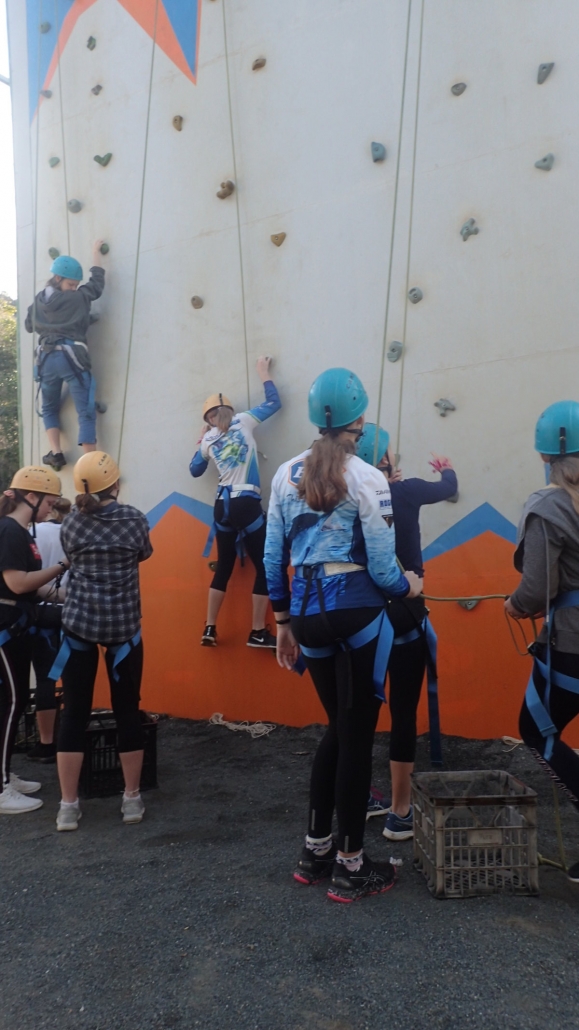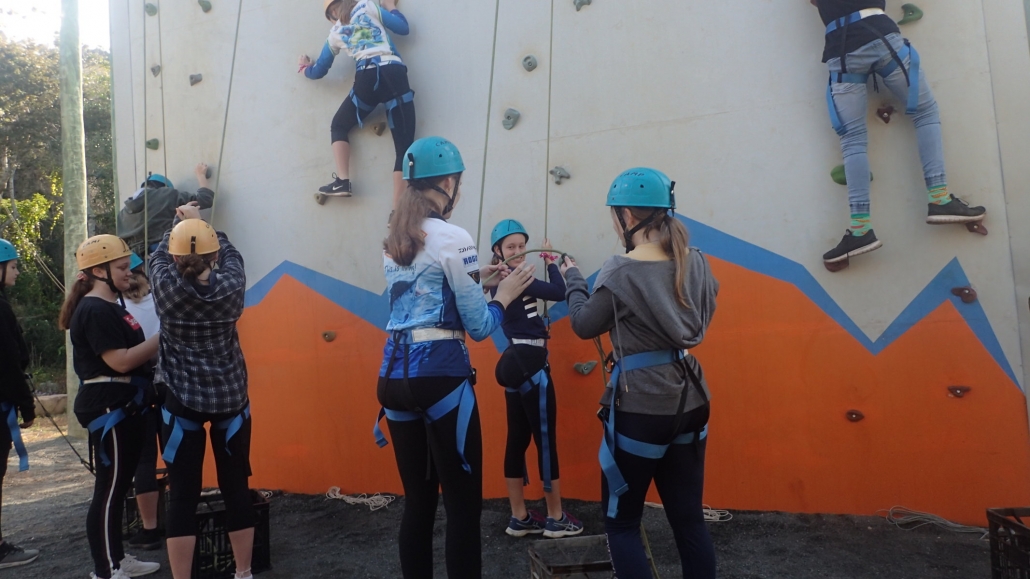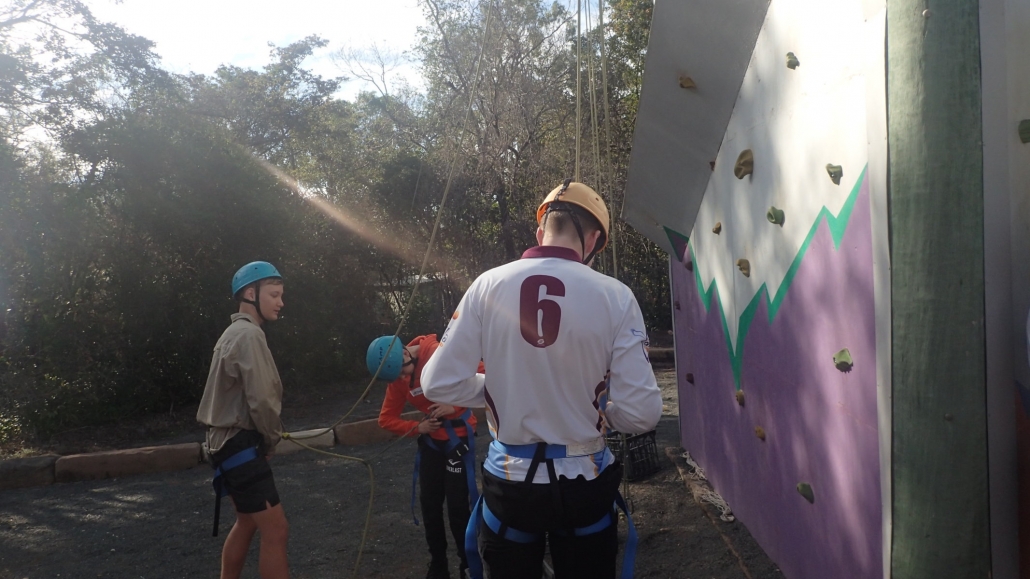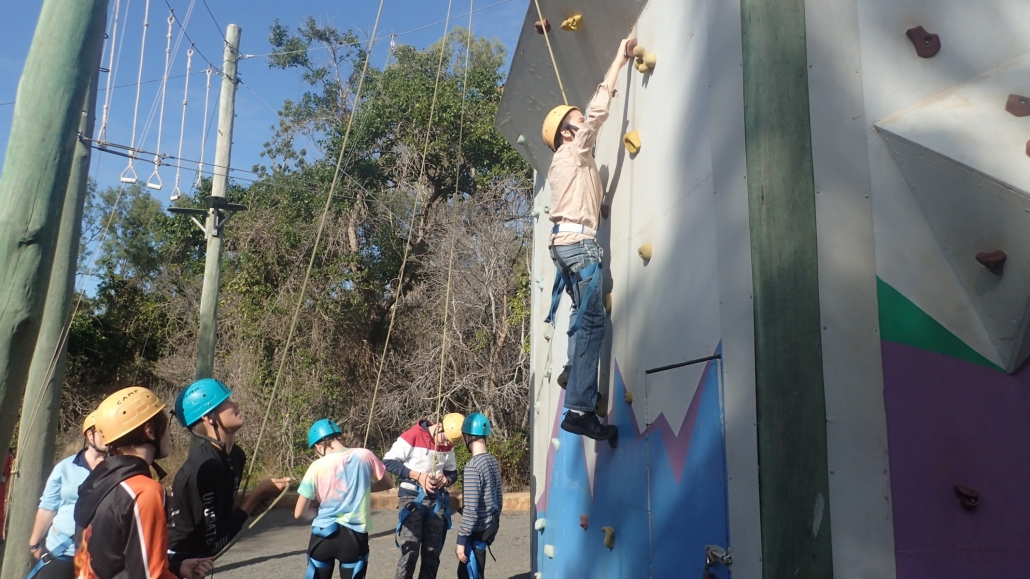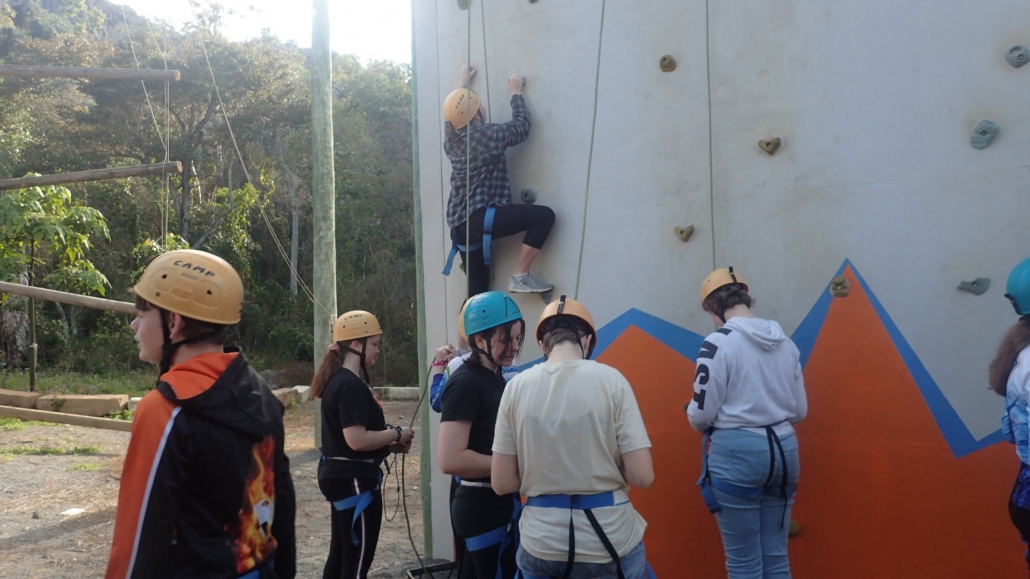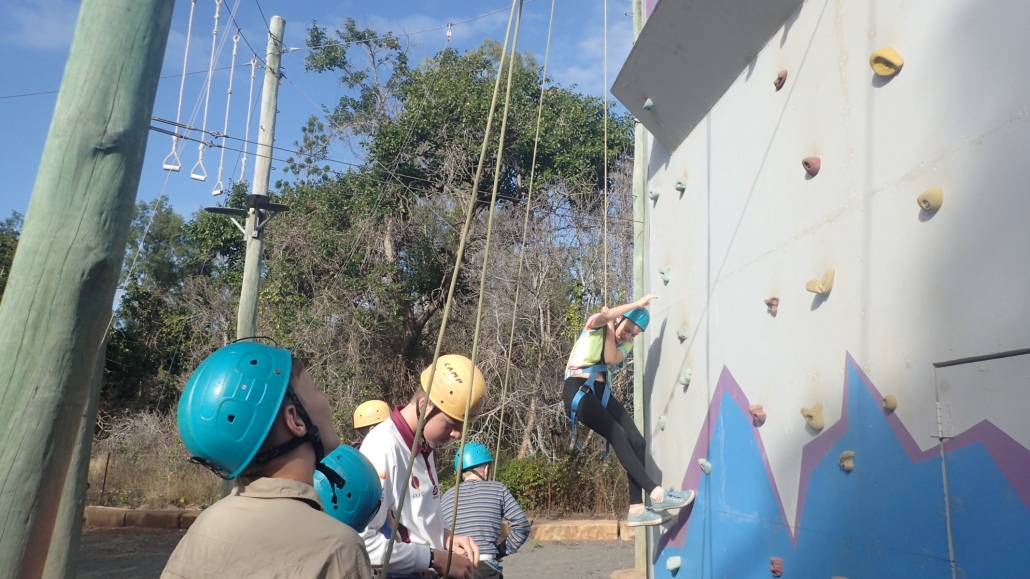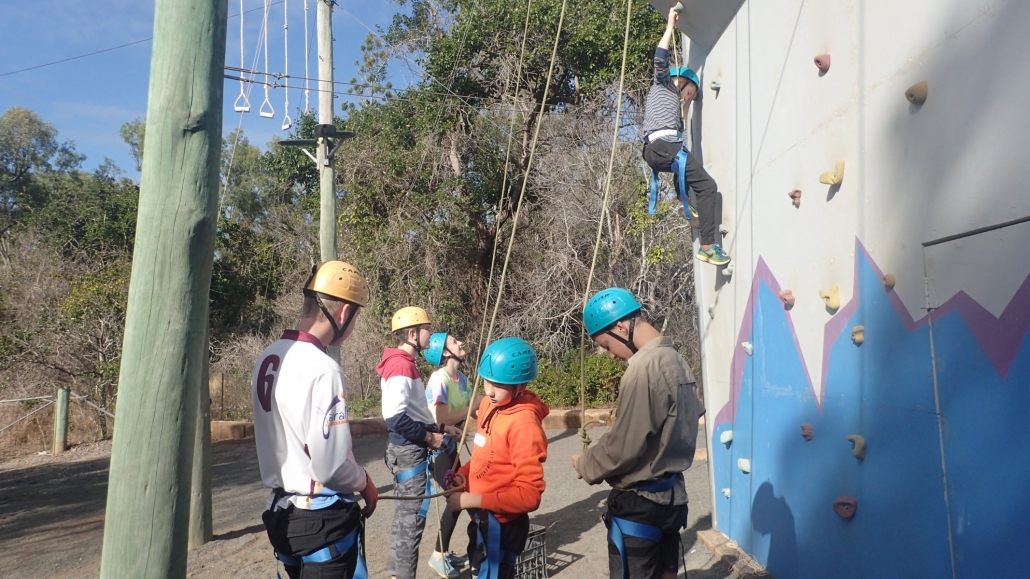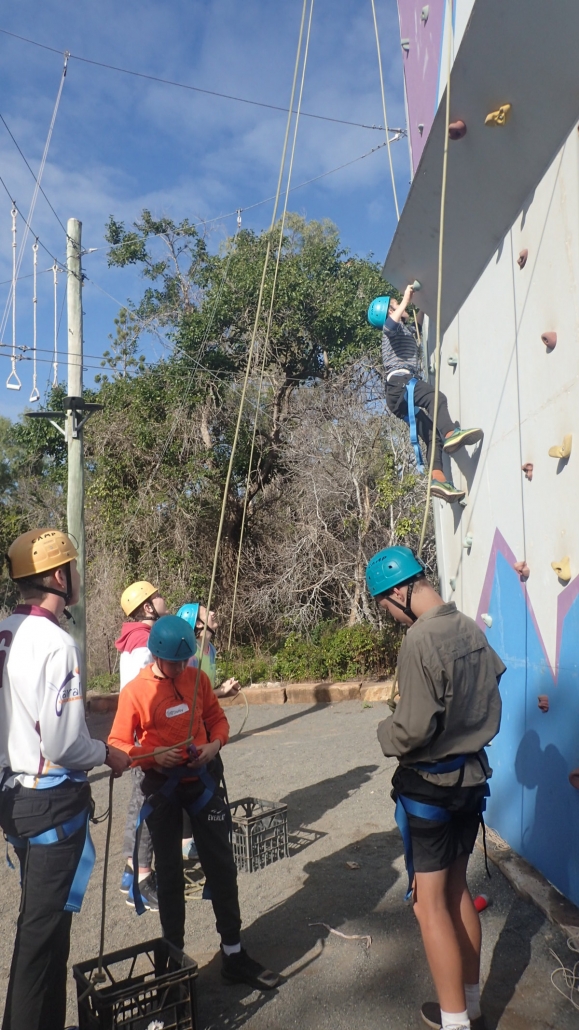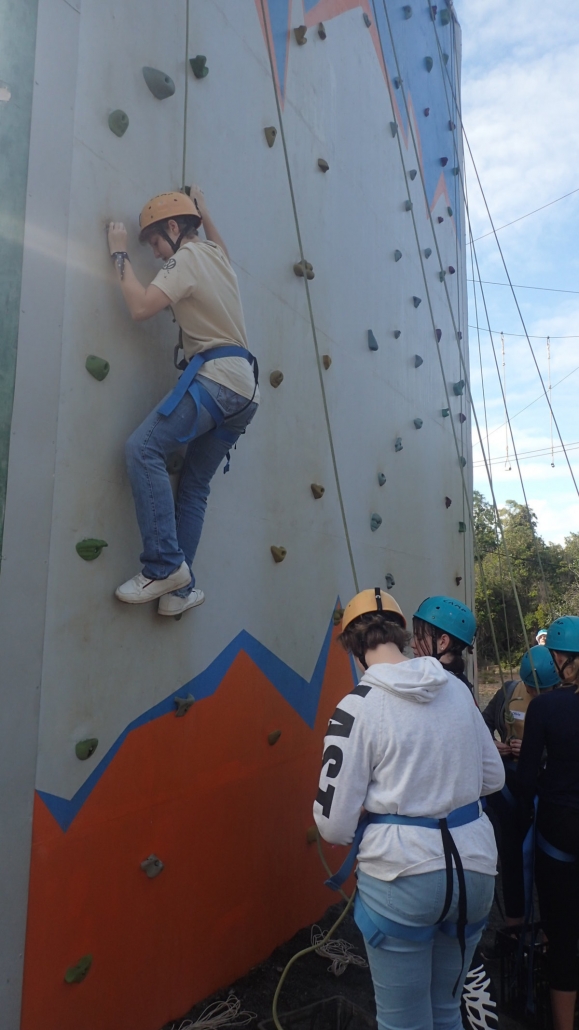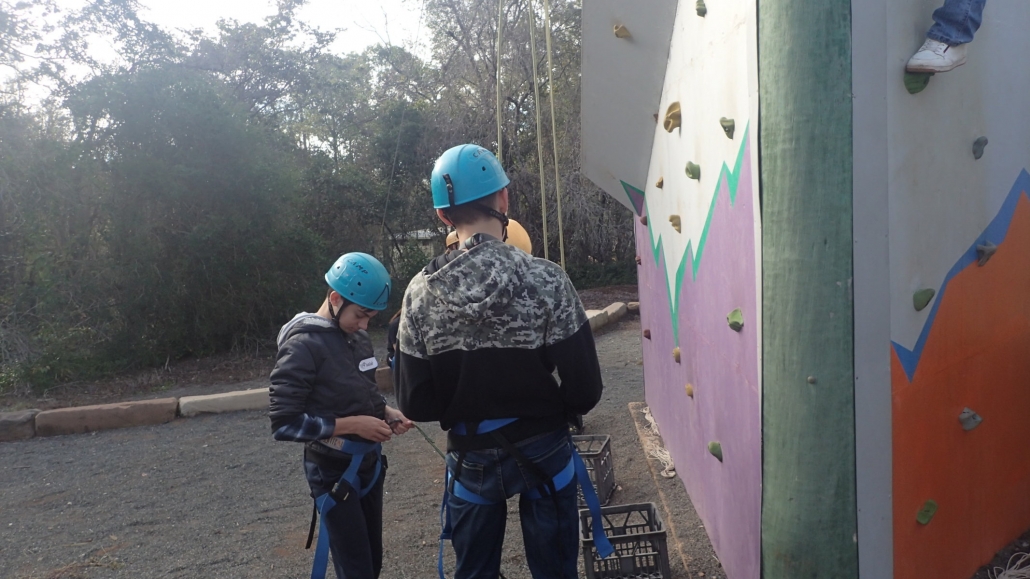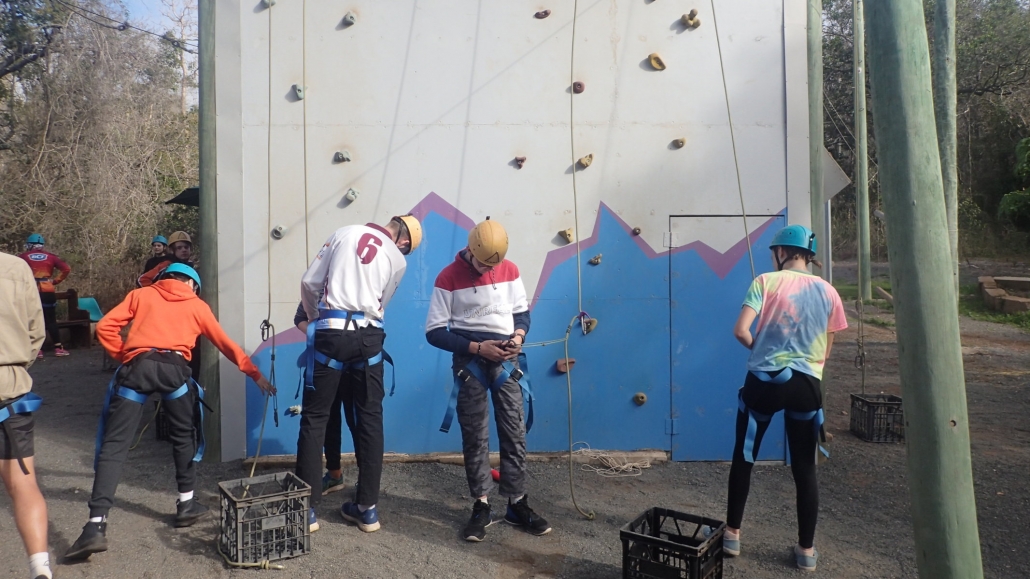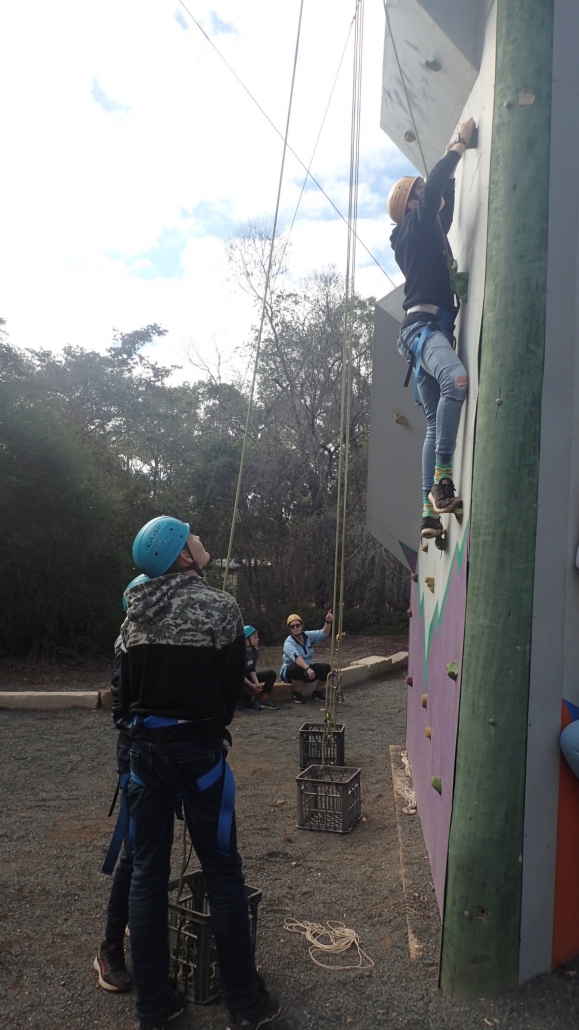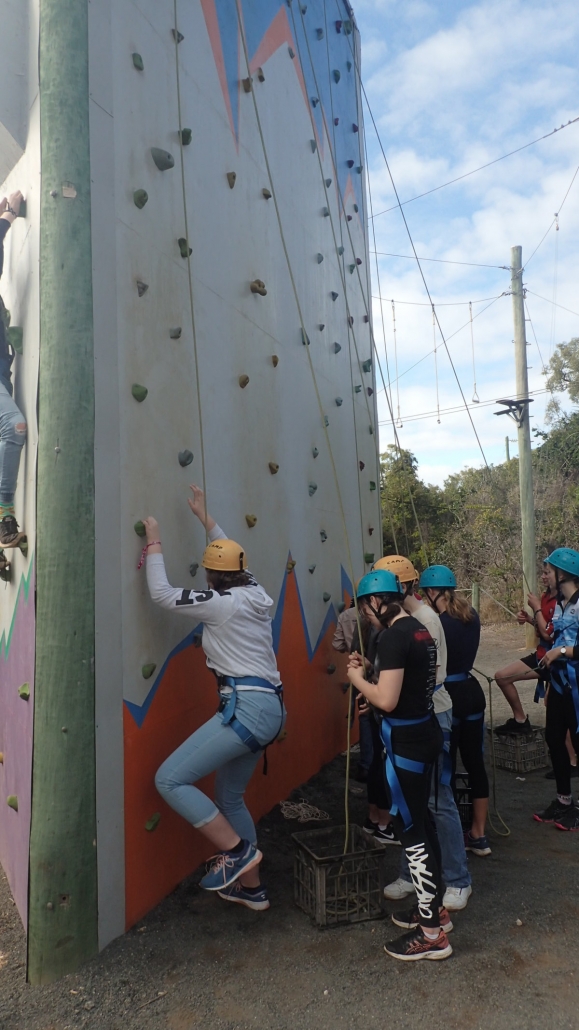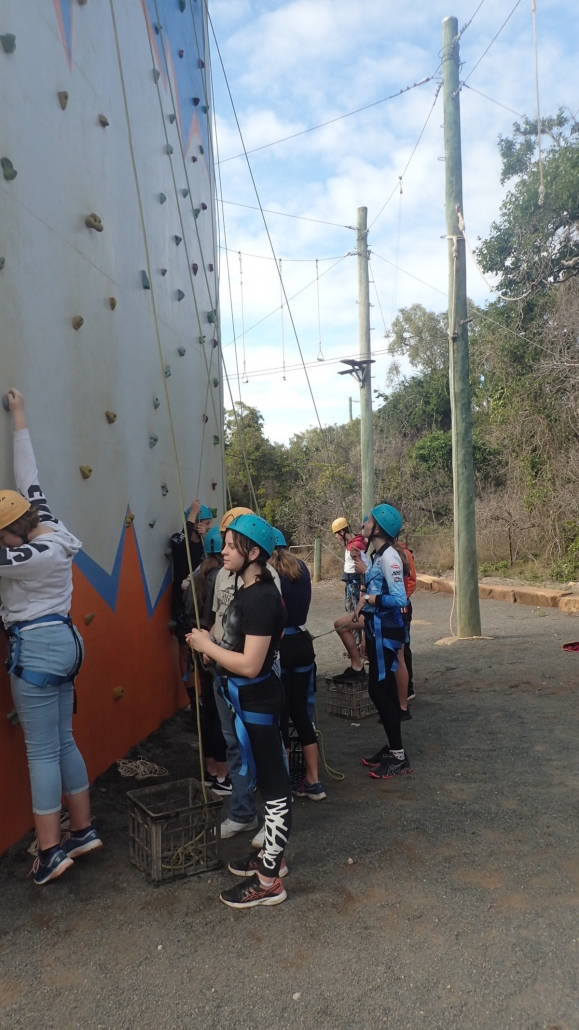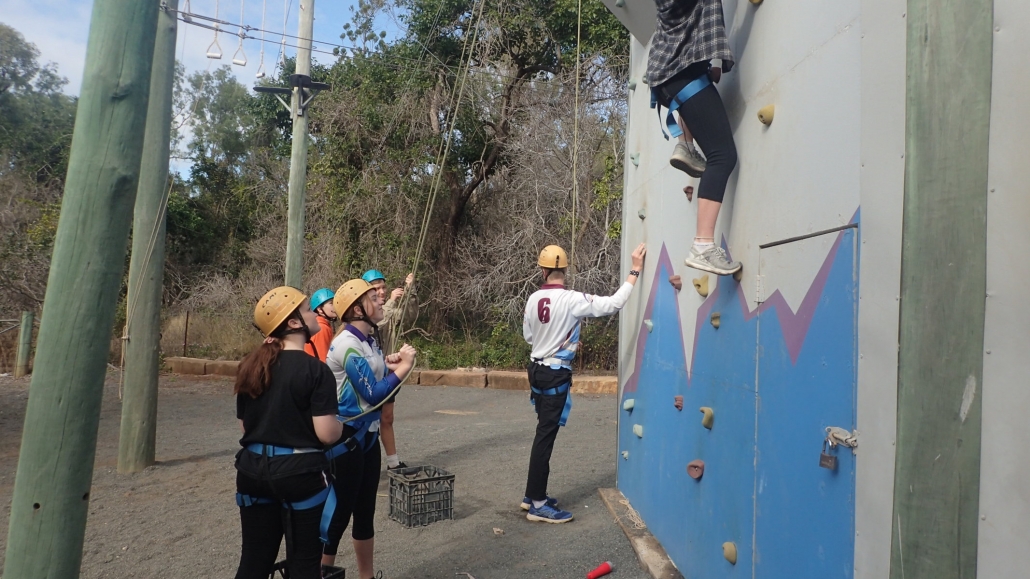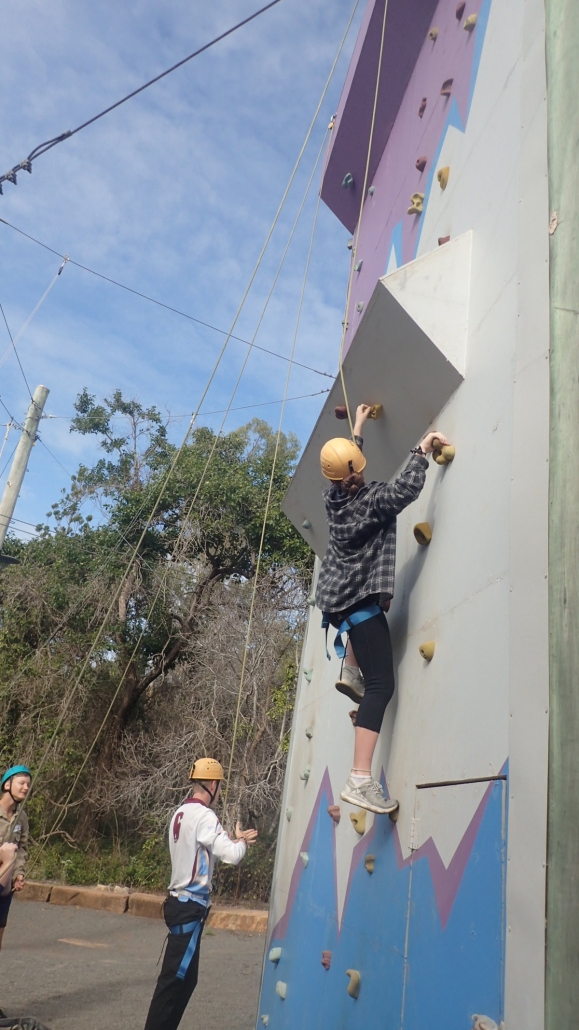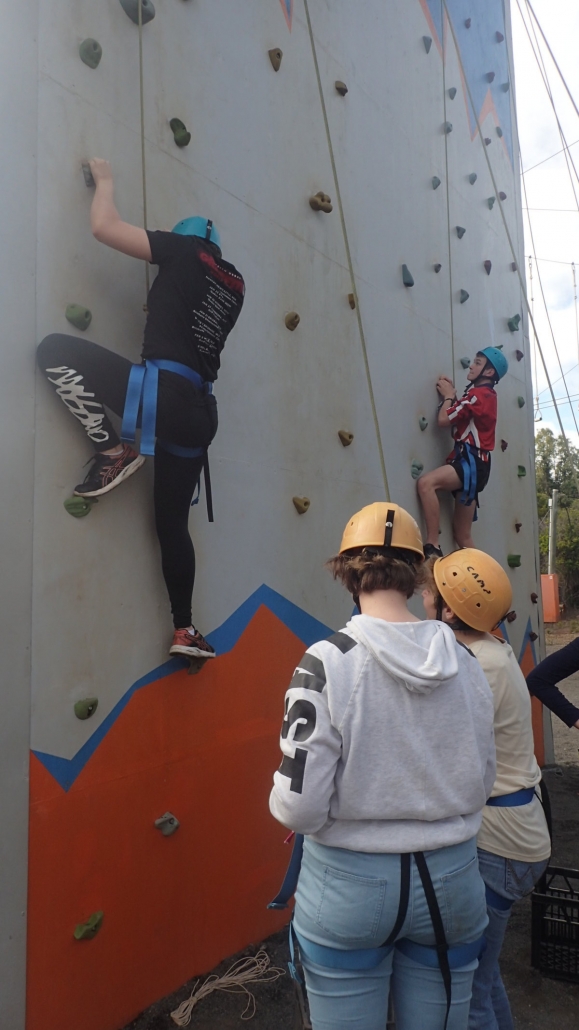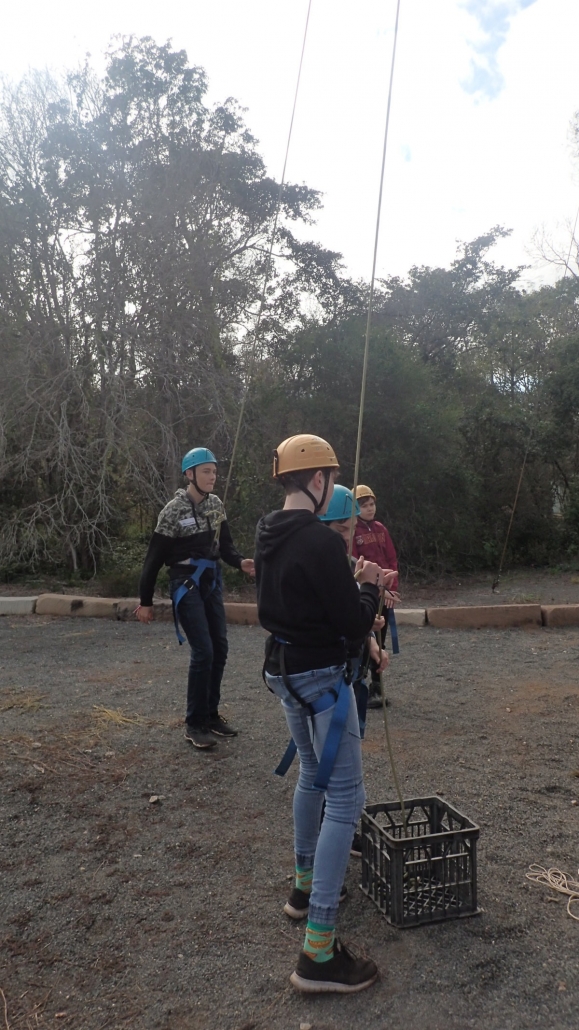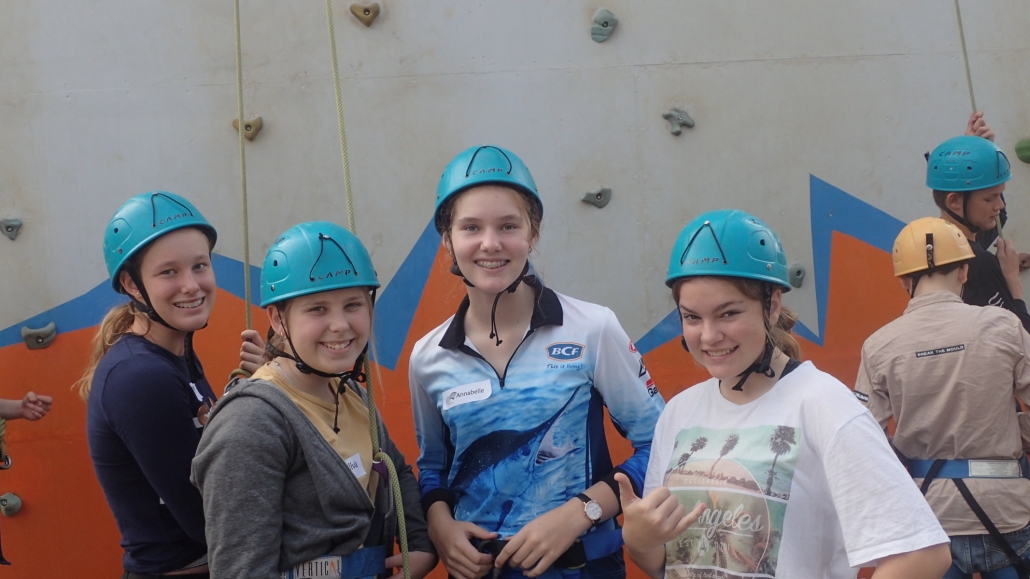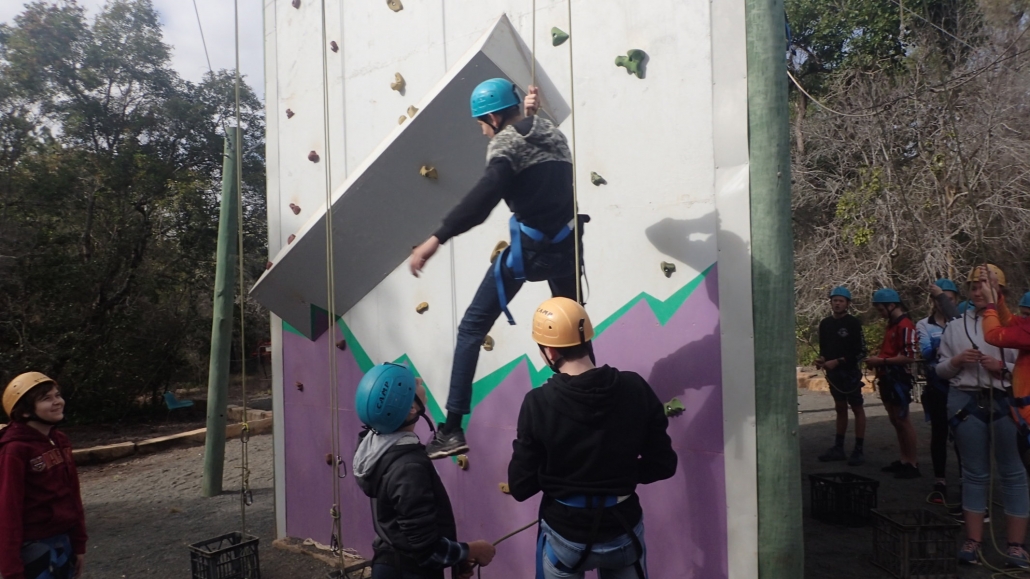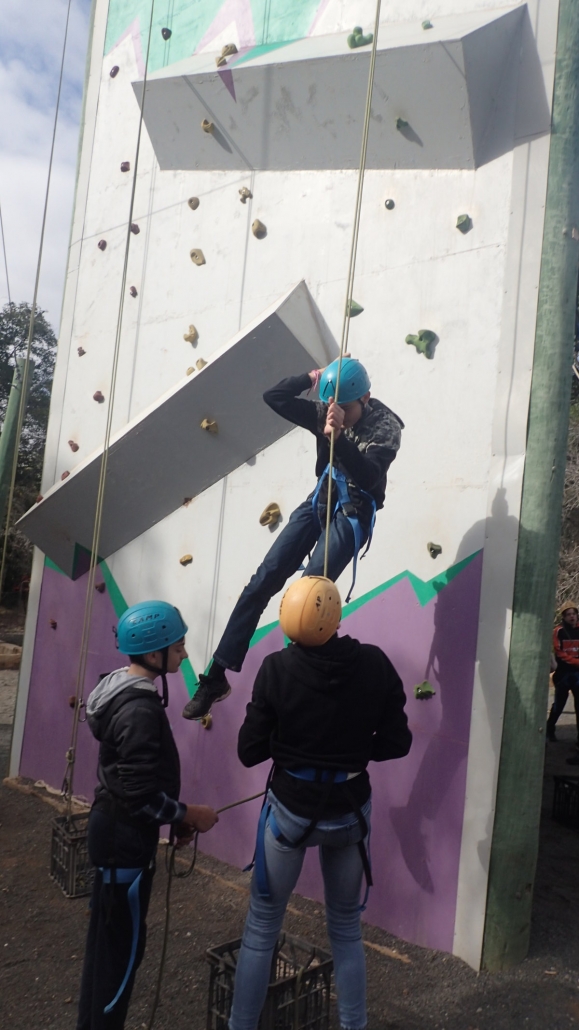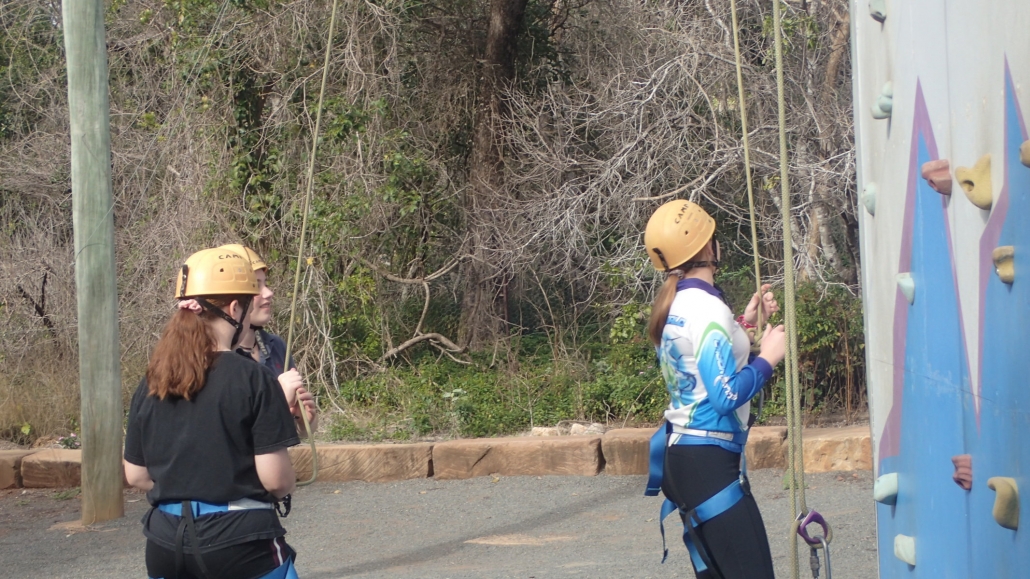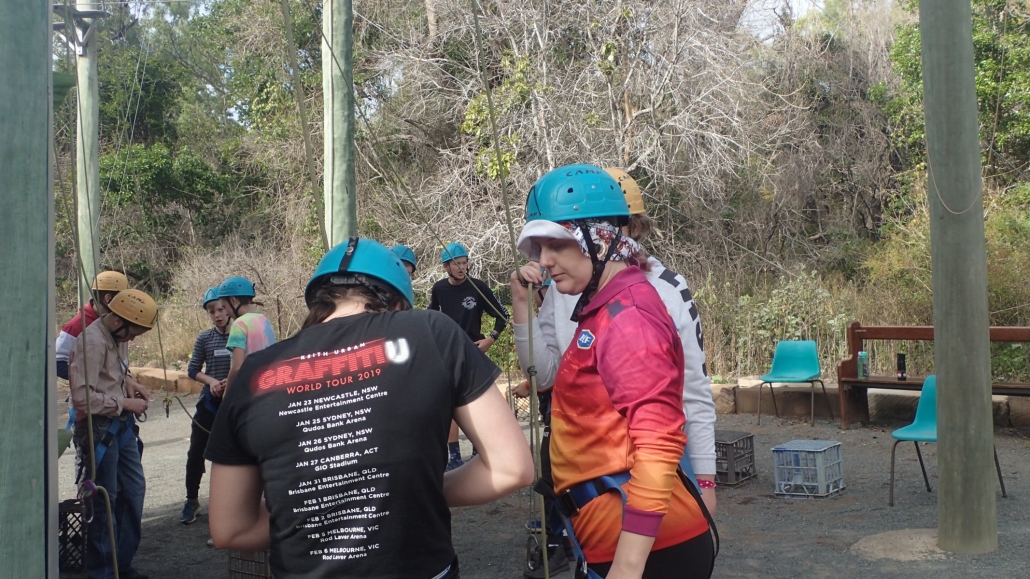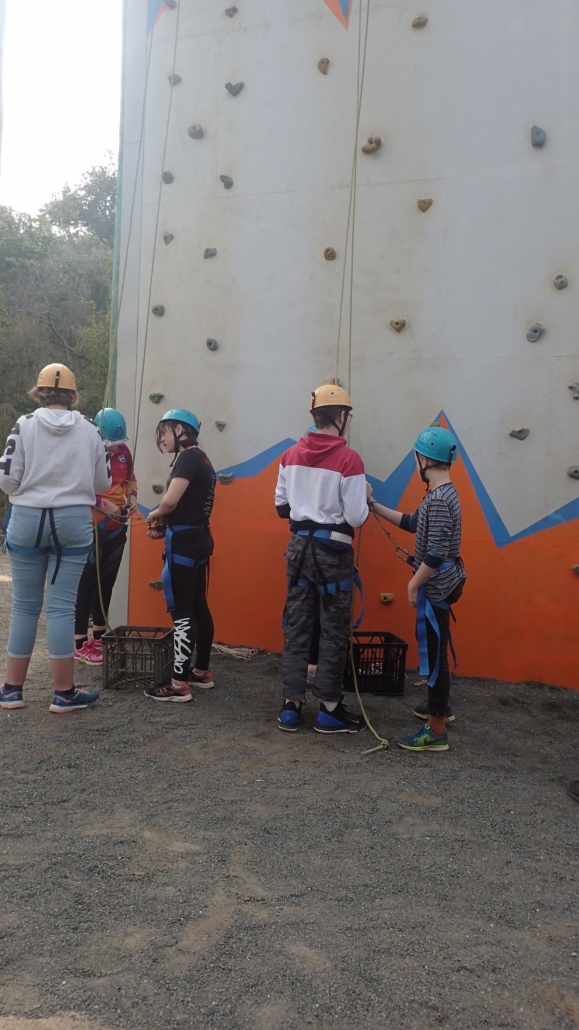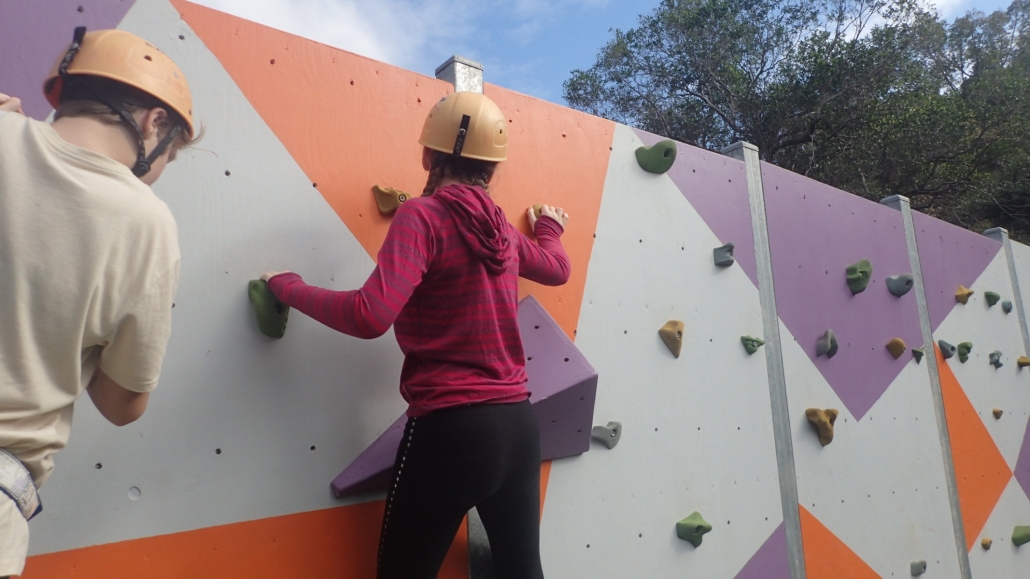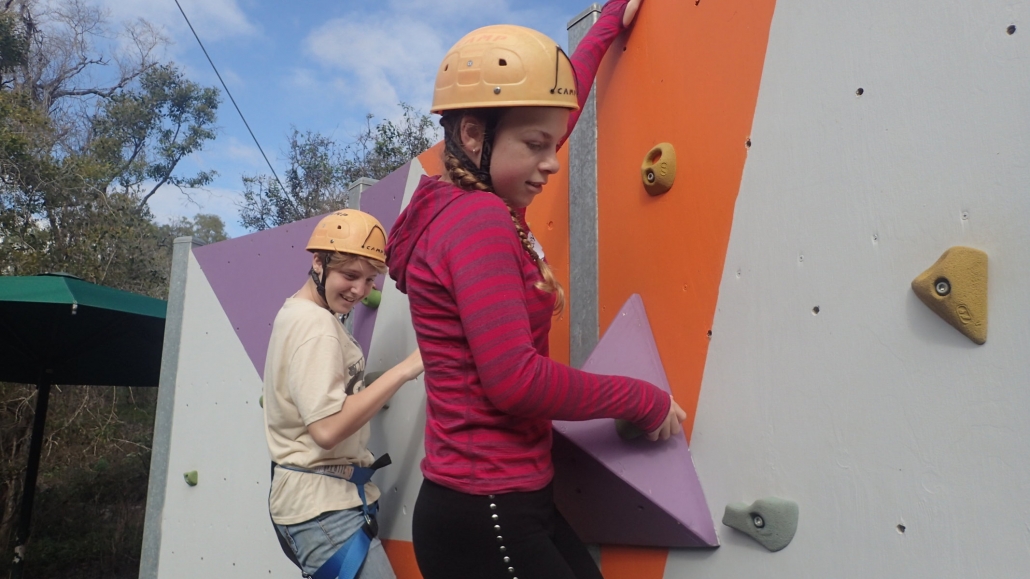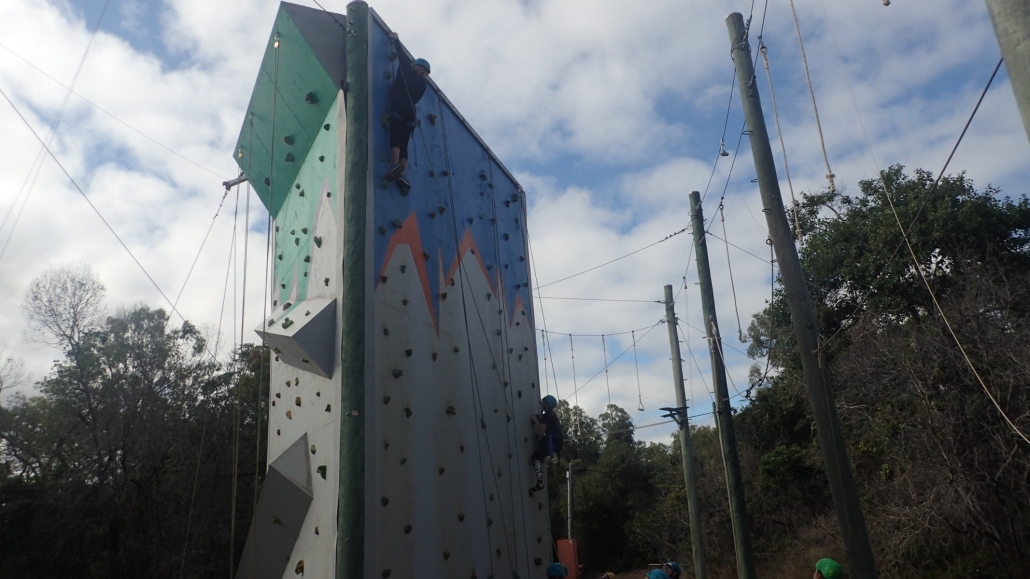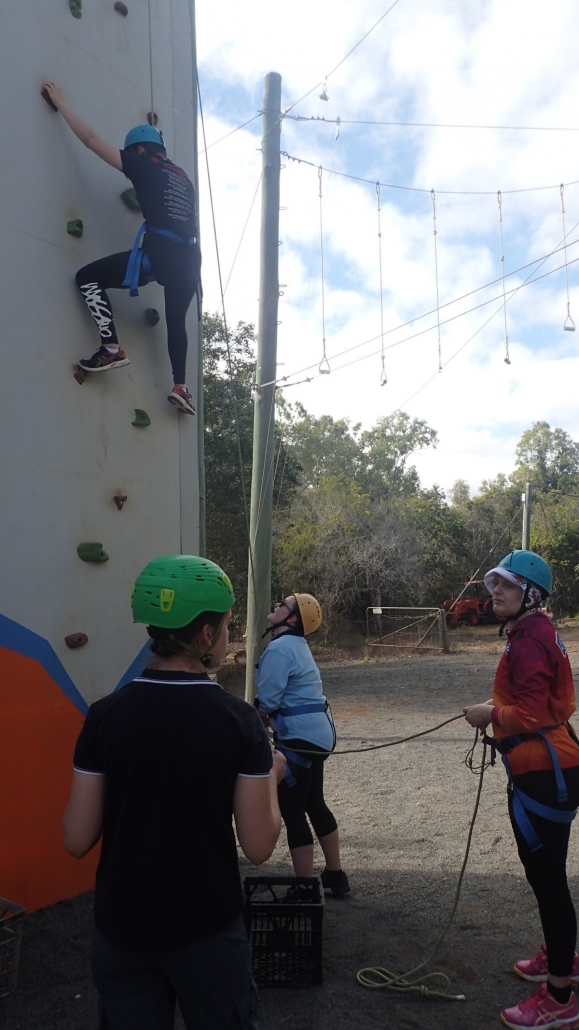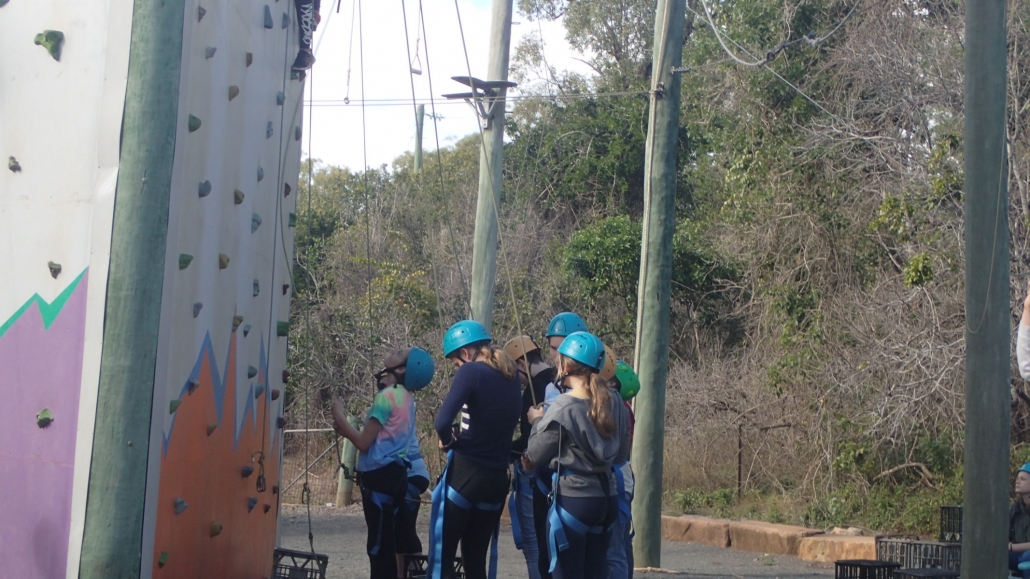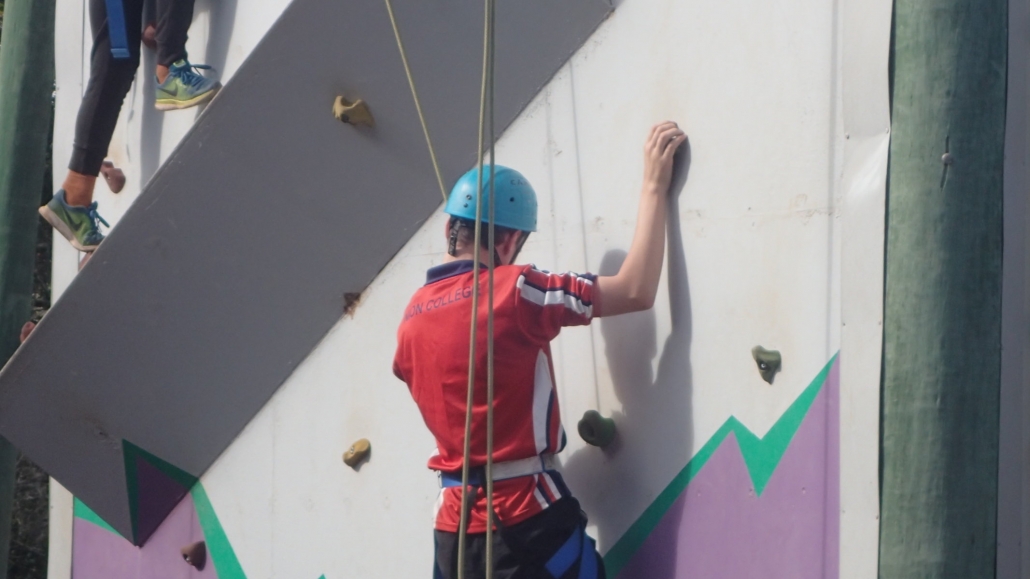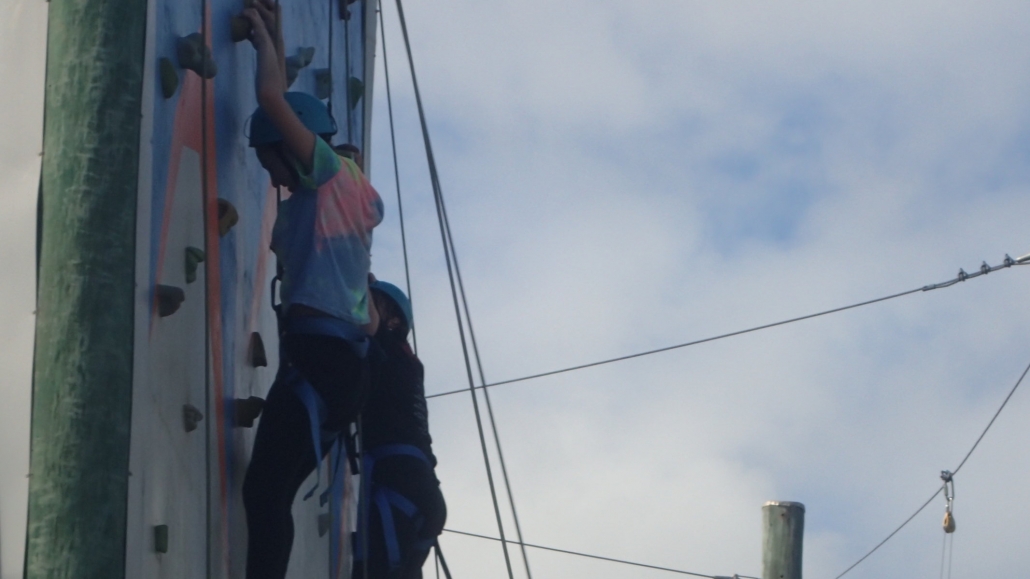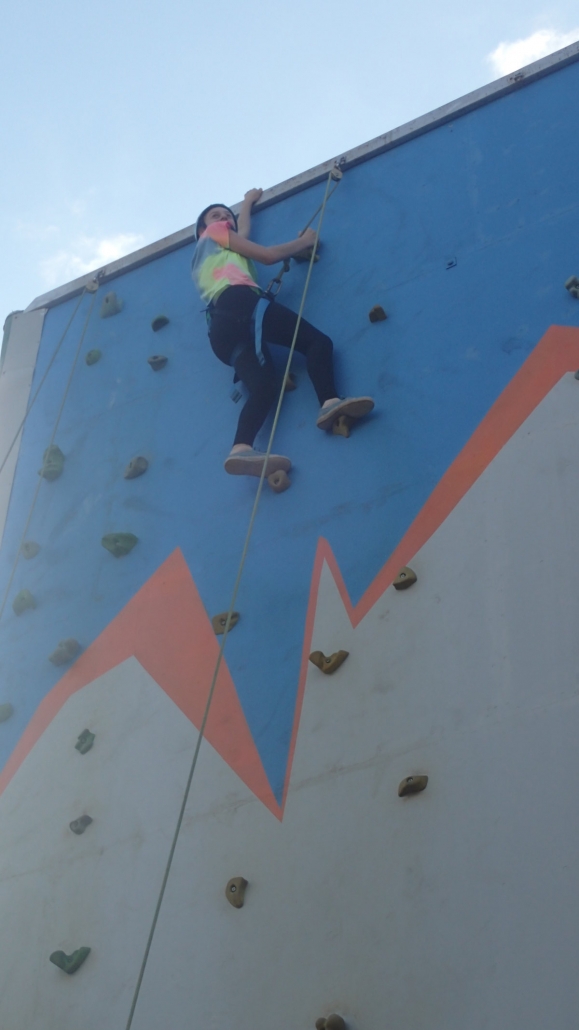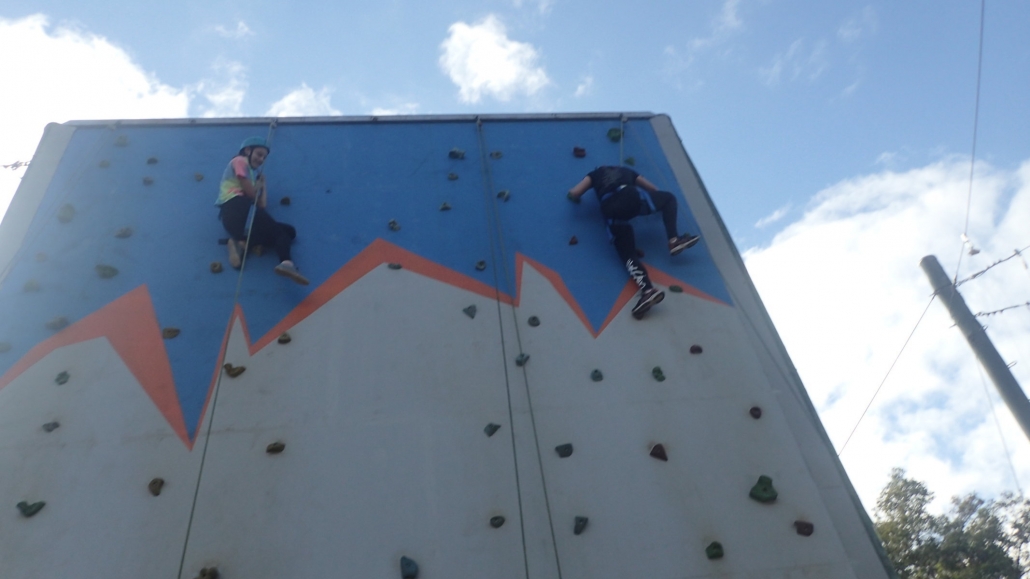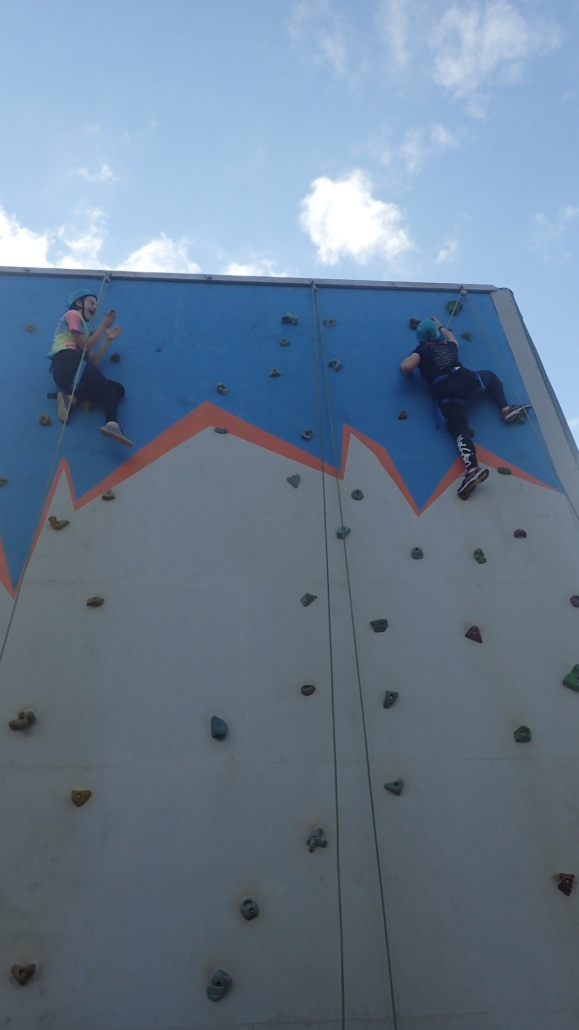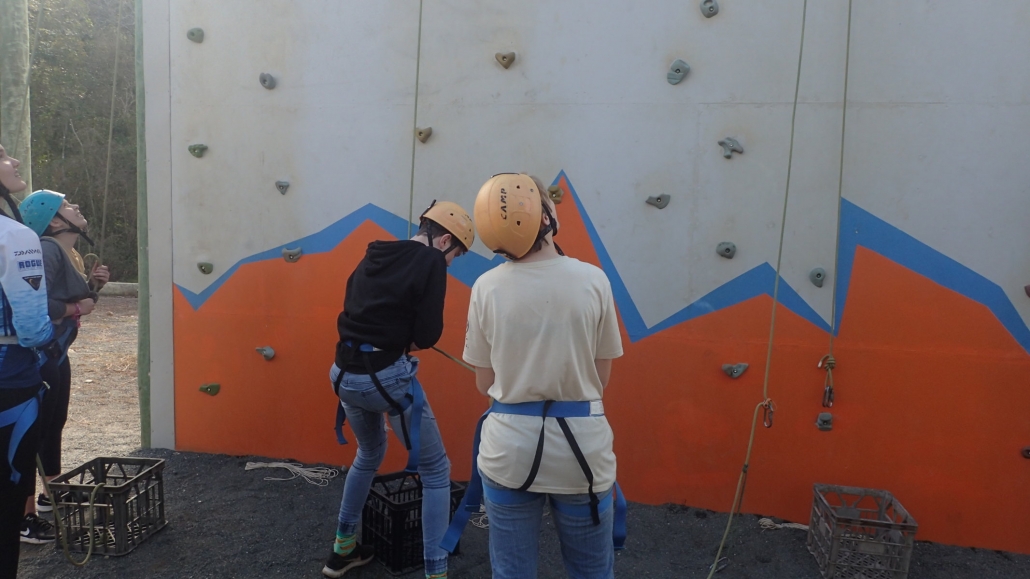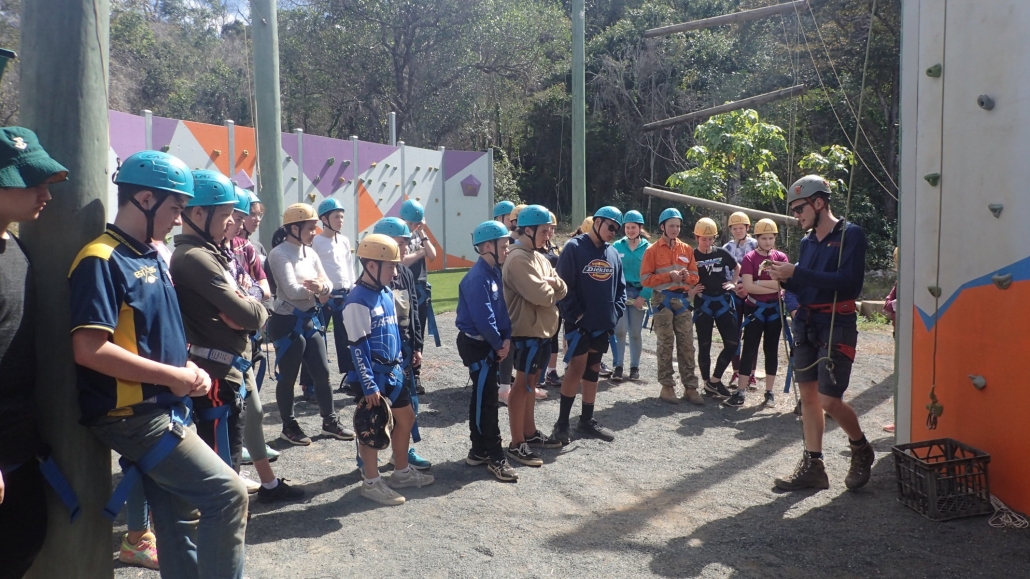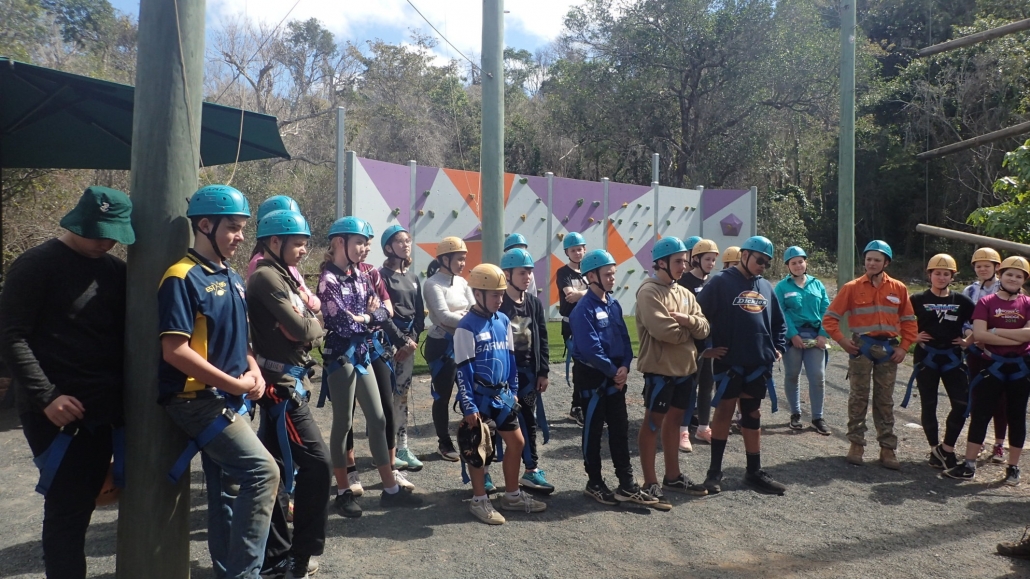 Parish Masses Resumed 
Fr Andrew would like to let everyone know that the normal Mass schedule in the parish has been resumed, albeit with all the necessary restrictions, and everyone is welcome back.  If you wish to attend please register online at www.sosgladstone.eventbrite.com.au.  Thank you. 
---
Recycled Uniform Outlet
The Recycled Uniform 'Outlet' is open Tuesday afternoon from 3.30 to 4.15 pm.  If you have an urgent need for recycled uniforms, please see Mrs Hore in Student Services. Formal uniforms sell for $10.00 per item, sports uniform and house shirts are $5.00 per item. Jackets are available for $25.00 each. All prices are negotiable. 
If you have uniforms your child no longer requires – all donations are gratefully accepted. 
---
Thursday Mass
27 August – Mr Grealy's Year 10C SOR Class 
3 September – Mrs Lisle'e Year 8A Religion Class 
Class Mass is celebrated in the College Chapel at 10.40 am each Thursday
---
Please Pray for …
All those who care for and offer support to others during Covid-19.
People in our community who are unwell or recovering from illness.
People in Lebanon living with the aftermath of the Beirut explosion, the political crisis and religious tensions.
Praise and Thanks for…
all people, who are working to ensure justice and peace prevail in many troubled countries.
the work being done cooperatively between nations to produce a vaccine in the fight against Covid-19.
the recent rain bringing relief to many arid parts of our nation.
Parents and students being able to attend information sessions as they plan their future education pathways.
Lorraine Wolffe
Assistant Principal – Curriculum

CURRICULUM
QCAA INVIGILATORS FOR EXTERNAL ASSESSMENT  
The QCAA appoints members of the Queensland community to observe and report on the administration of external assessment sessions at secondary schools and approved assessment venues throughout Queensland. Invigilators play an important role in promoting public confidence in the new Queensland Certificate of Education (QCE) system and ensuring that proper and fair administrative procedures are implemented.  
INFORMATION 
Applications from Queensland community members for invigilator roles are now open.  
ROLE SUMMARY
Invigilators are required to:  
attend allocated assessment sessions at assessment venues 

observe and report on the administration of assessments and the collection, counting and packing of materials at the end of assessments. 
ELIGIBILITY
To be eligible to apply for a QCAA invigilator role, community members must:  
hold a blue card or an exemption card 

be at least 18 years of age 

be eligible to work in Australia 

have photographic identification 

have a personal email address 

have a mobile phone 

have access to a computer, the internet, and a printer

supply names and contact details of two referees. 
 NOTE:  
FINDING OUT MORE:
For any further information, please email eainvigilators@qcaa.qld.edu.au or phone (07) 3074 7574. 
Brad Eggmolesee
Indigenous Education Liaison Officer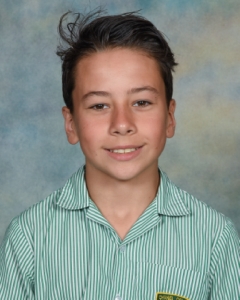 OUR SHINING STARS ON DISPLAY
Kobi Mallie-Roberts – Year 8
Kobi Mallie-Roberts has been selected by artist Ping Carlyon as part of her Shining Stars Exhibition 2020. The exhibition focuses on 14 talented local kids across 12 sports who she has painted. Kobi has been selected for his excellent achievements in gymnastics.
The exhibition 'Our Shining Stars' is on display at the Gladstone Regional Art Gallery & Museum in Goondoon Street Gladstone until 26 September 2020.
---
CELEBRATING CULTURE
As a part of celebrations during Catholic Education Week students and staff of Chanel College celebrated the many important cultures within our school. We recognise the significant contributions of our Indigenous and Torres Strait Islander students and the unique perspective they bring to our learning and mission.
During an extended lunch a range of Indigenous and multicultural games were played on the oval for all students to participate in. This provided students with an opportunity learn about different traditions of these cultures.
Some of the games played were Buroinjin, Gorri, Kee'an, Kolap, Wana, Origami and The Amazing Race.
Thank you to Mr Eggmolesse for sharing his knowledge of traditional Indigenous games with students. Thank you also to Kadesh Johnson for her Acknowledgement to Country during morning PC.
LATEST NEWS
What have the Student's been up to?

---
YEAR 7 HISTORY
Year 7 Students have recently completed their History assignment on Preserving the Past.  Students were asked to research a particular ancient historical site and assess its value then and now.  They presented their findings as Annotated Visual Displays (AVDs), which included posters, models and dioramas.  Their enthusiasm and enjoyment of this activity is clearly demonstrated in the workmanship and details displayed in their final presentations. 
Click through the photo's to see more: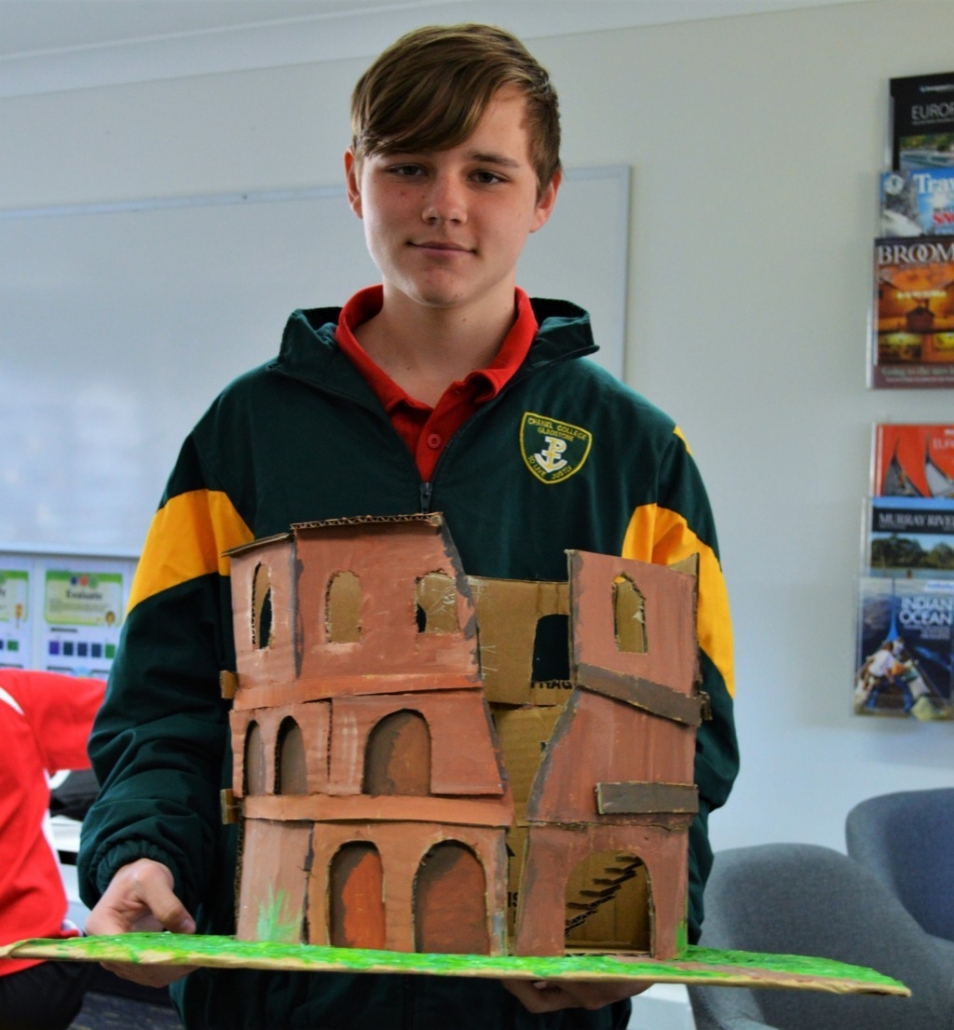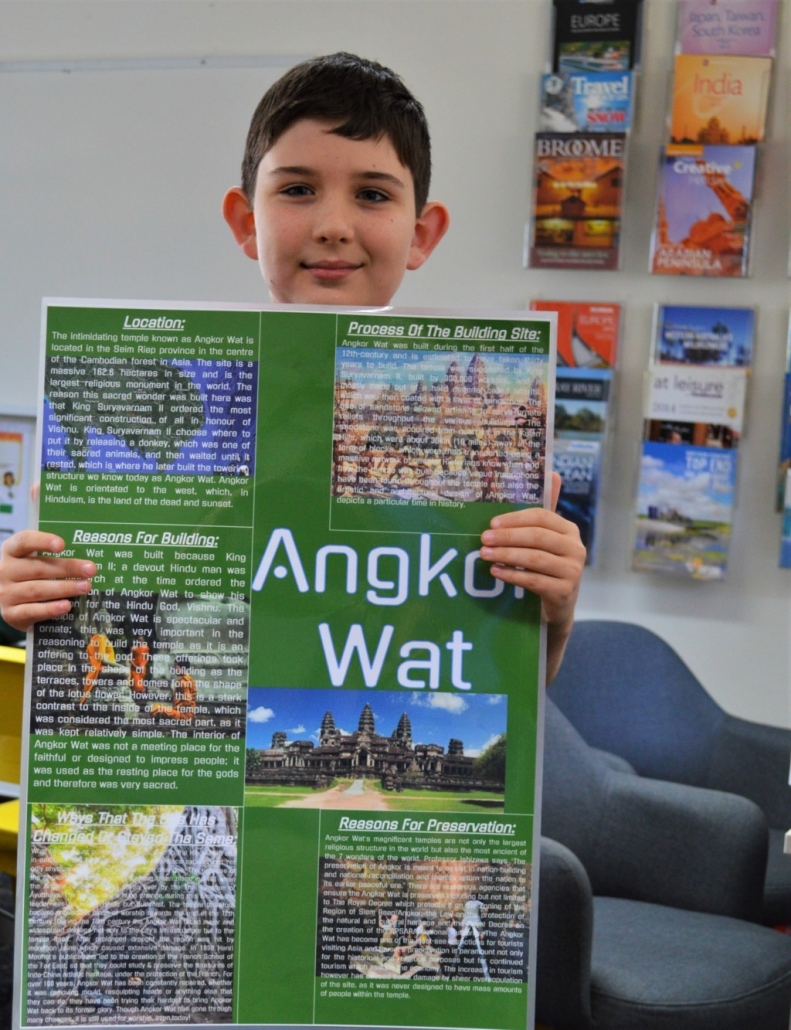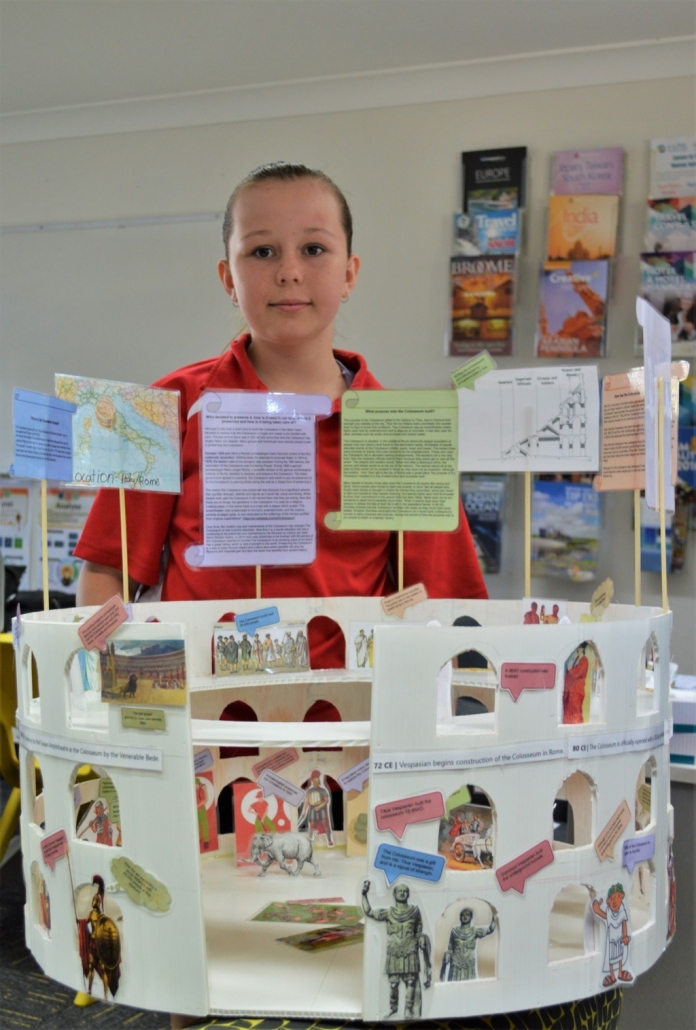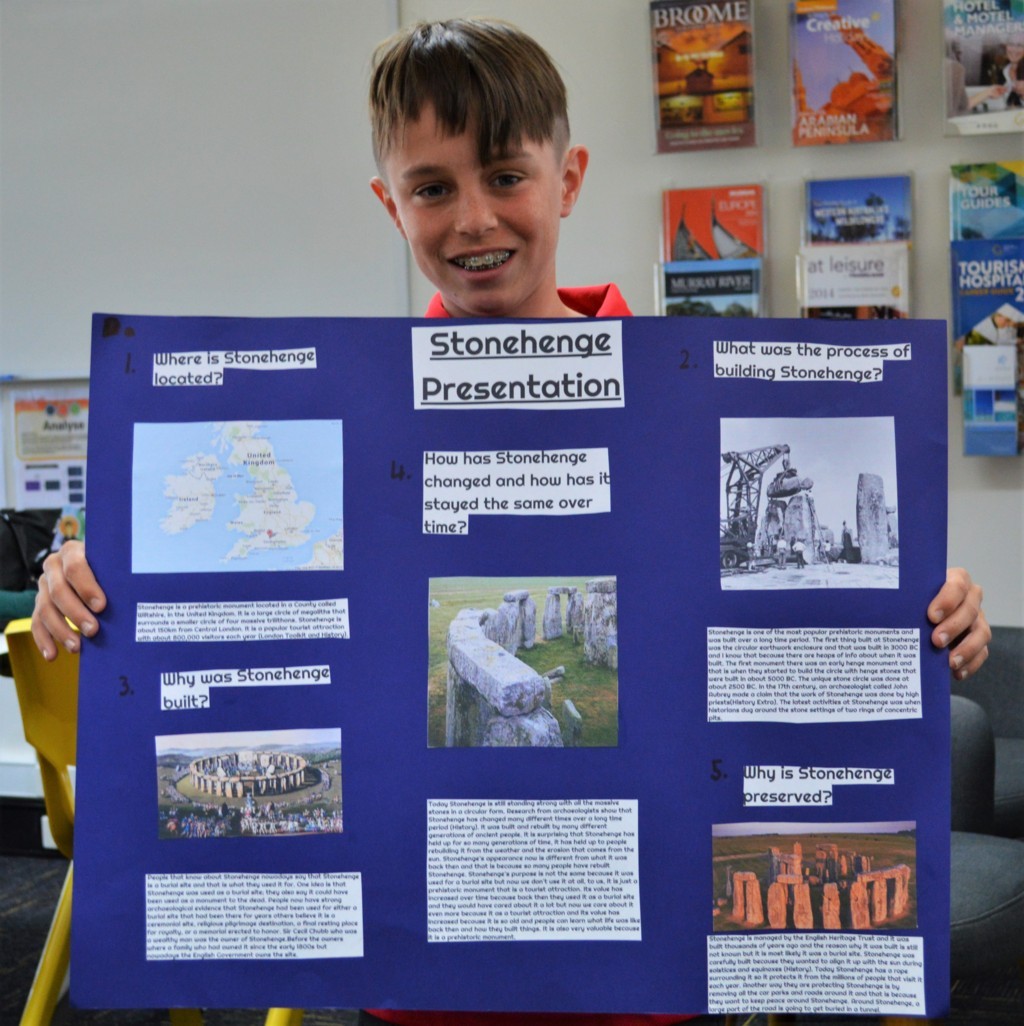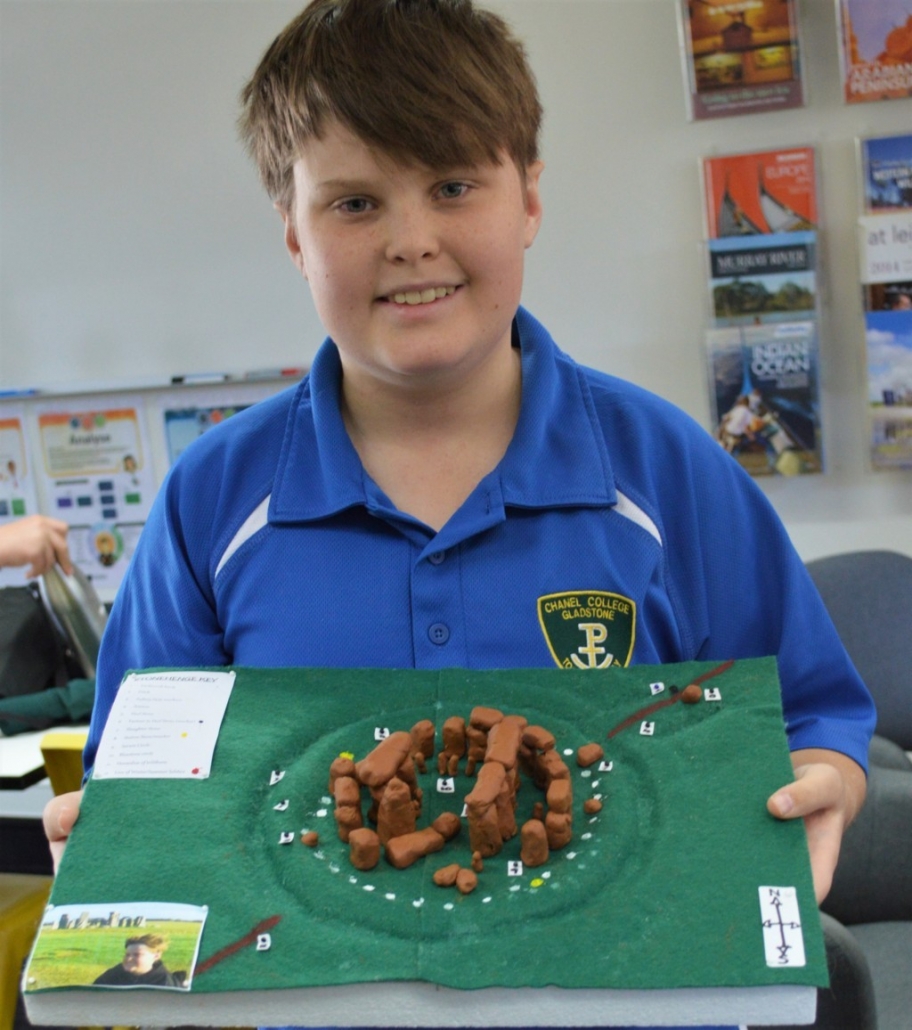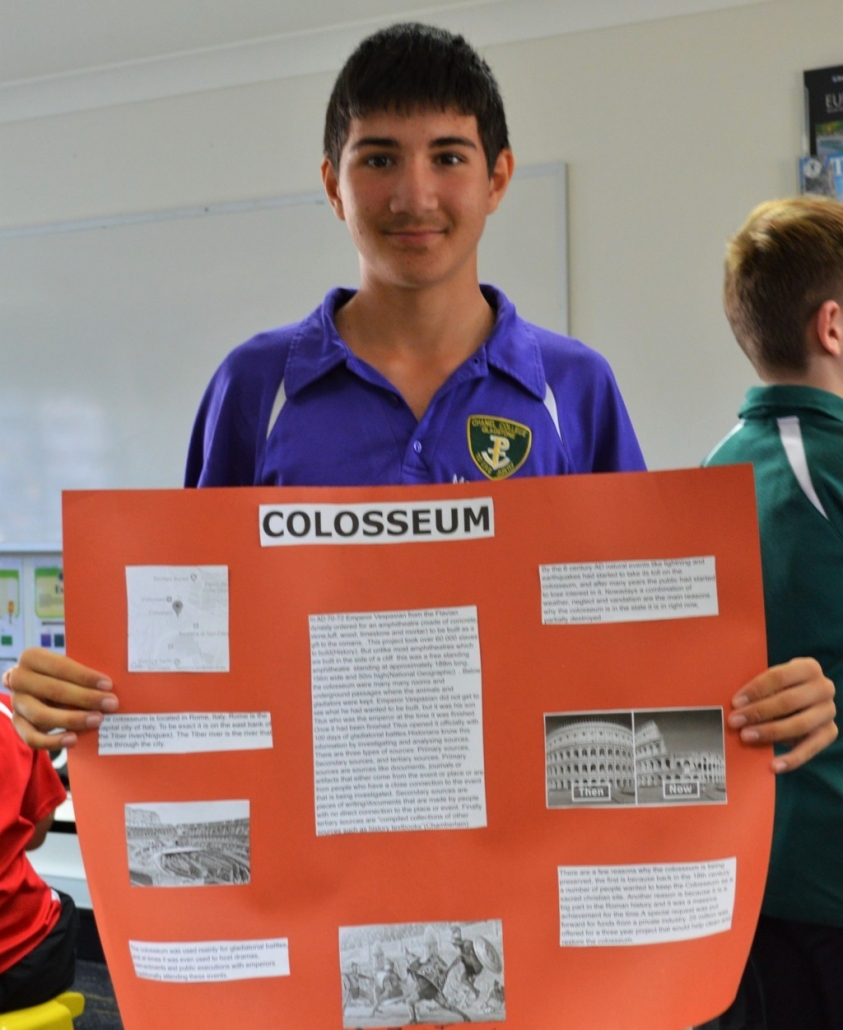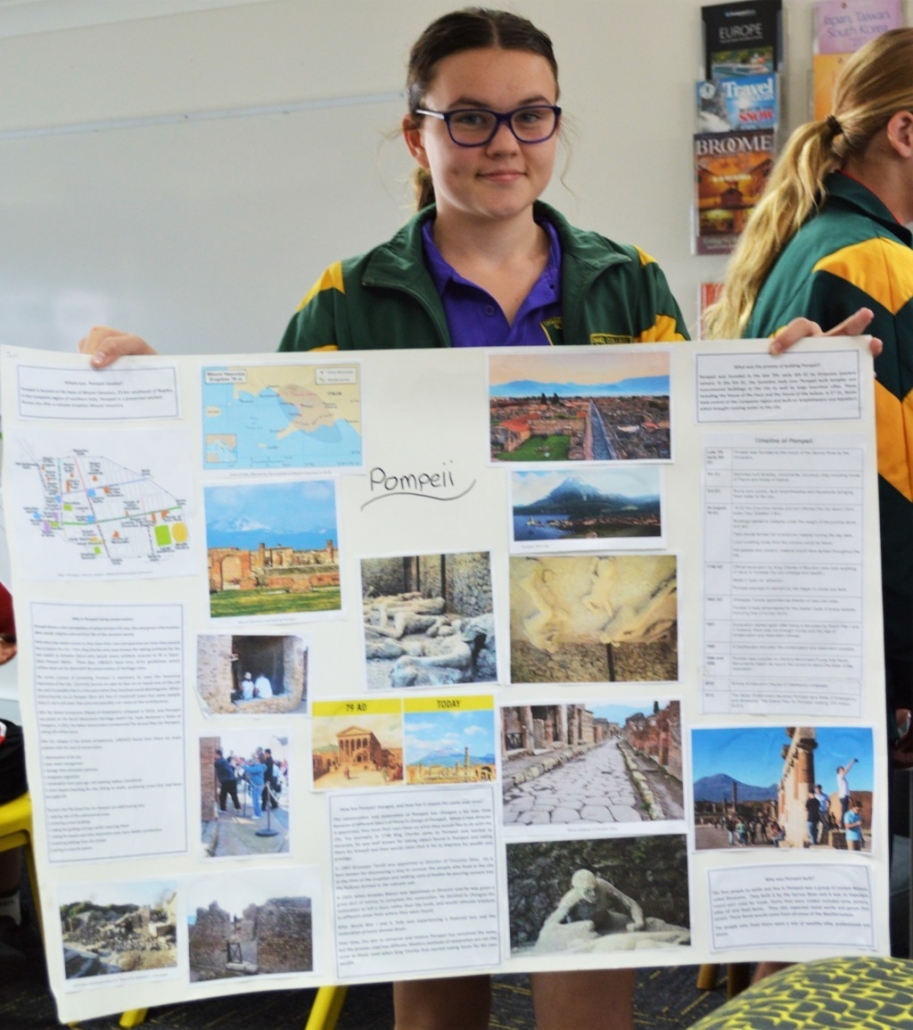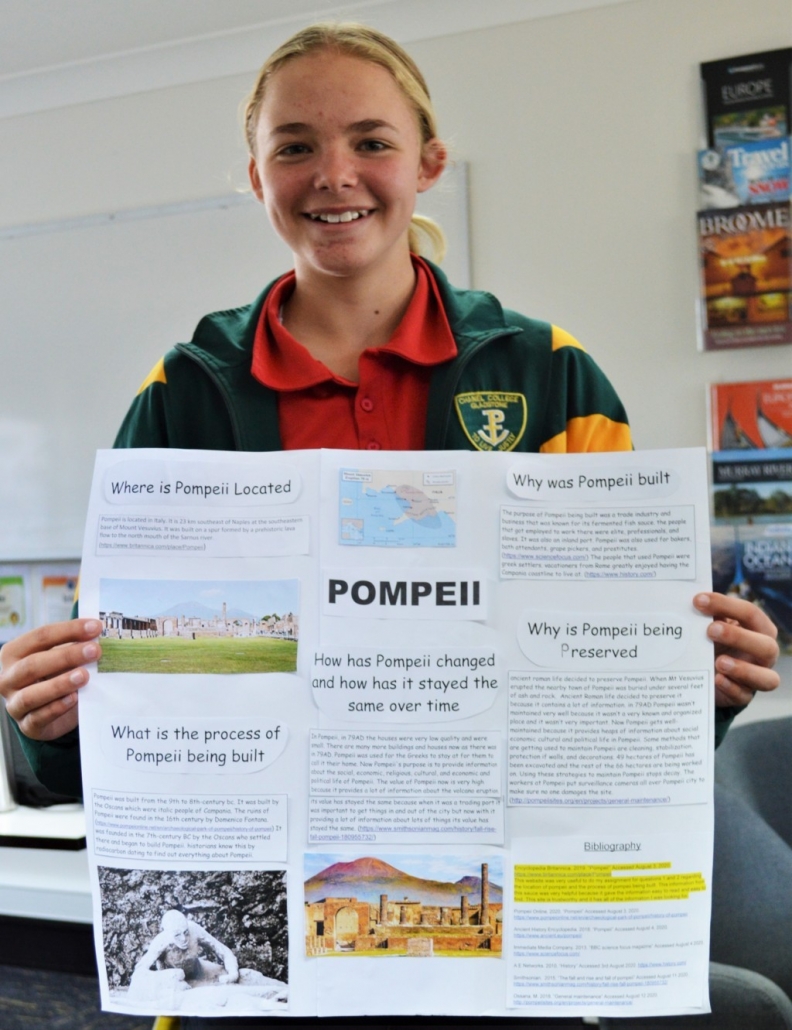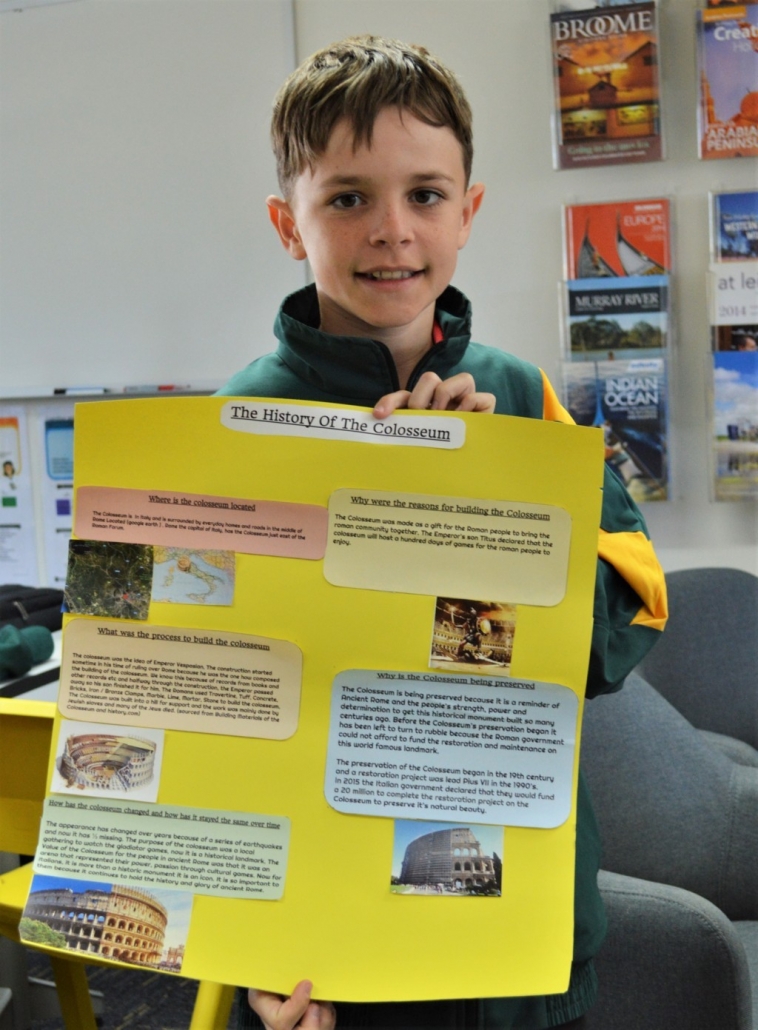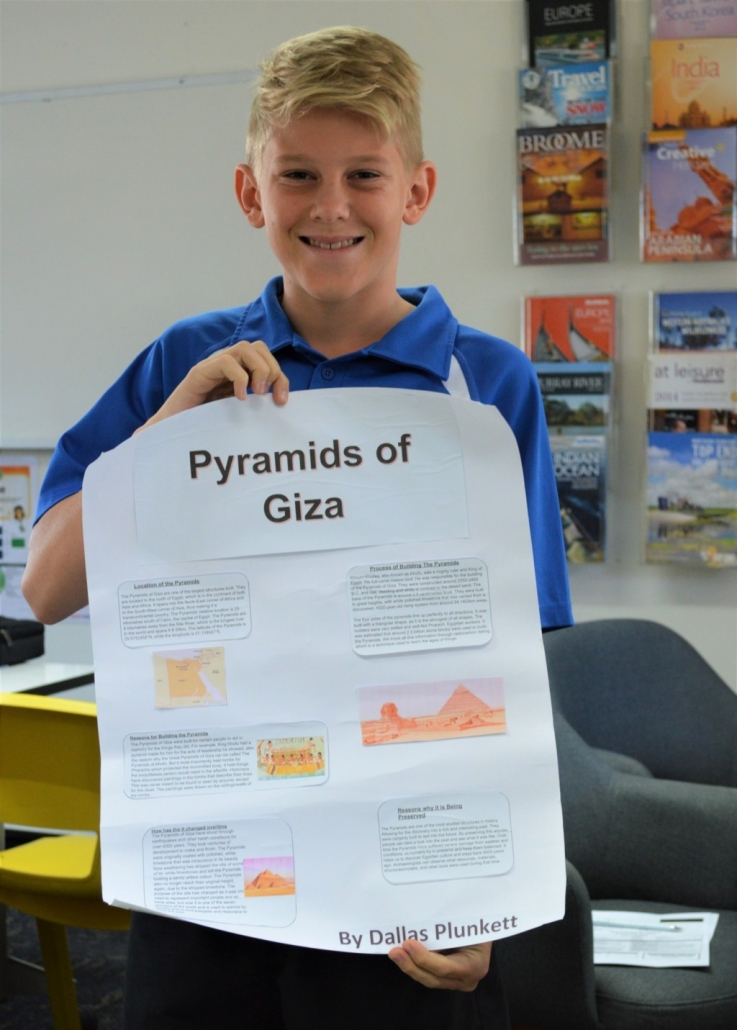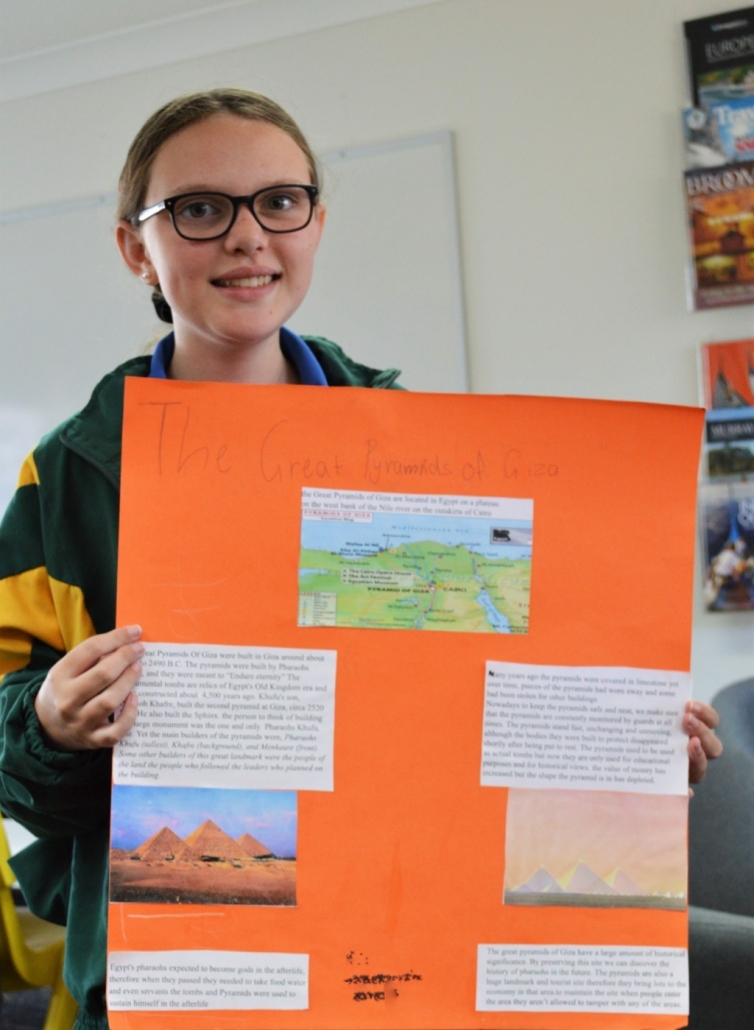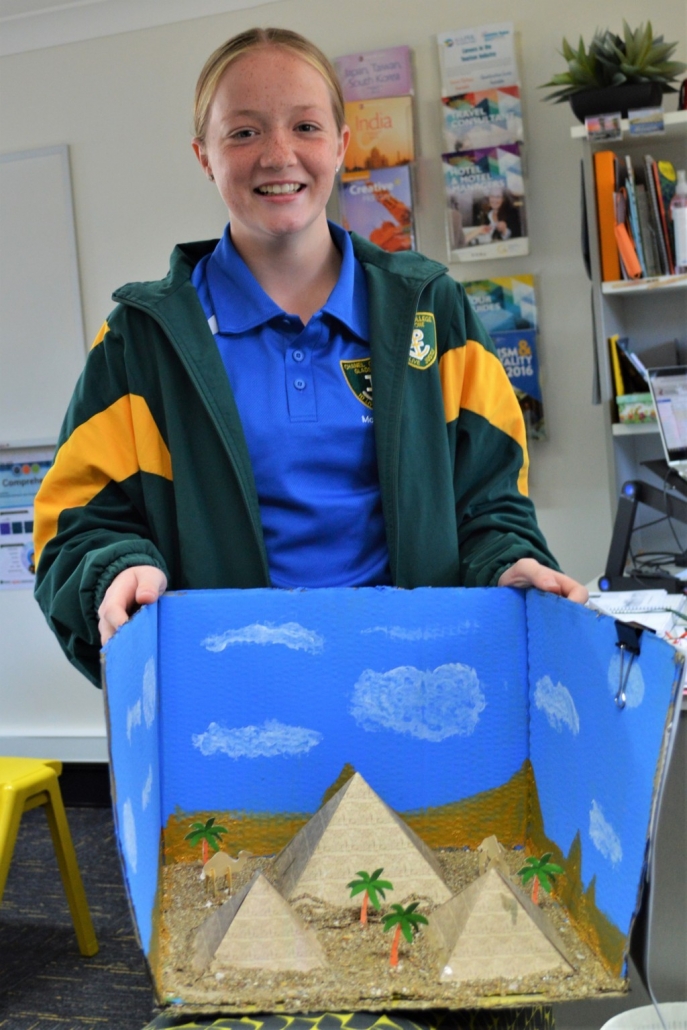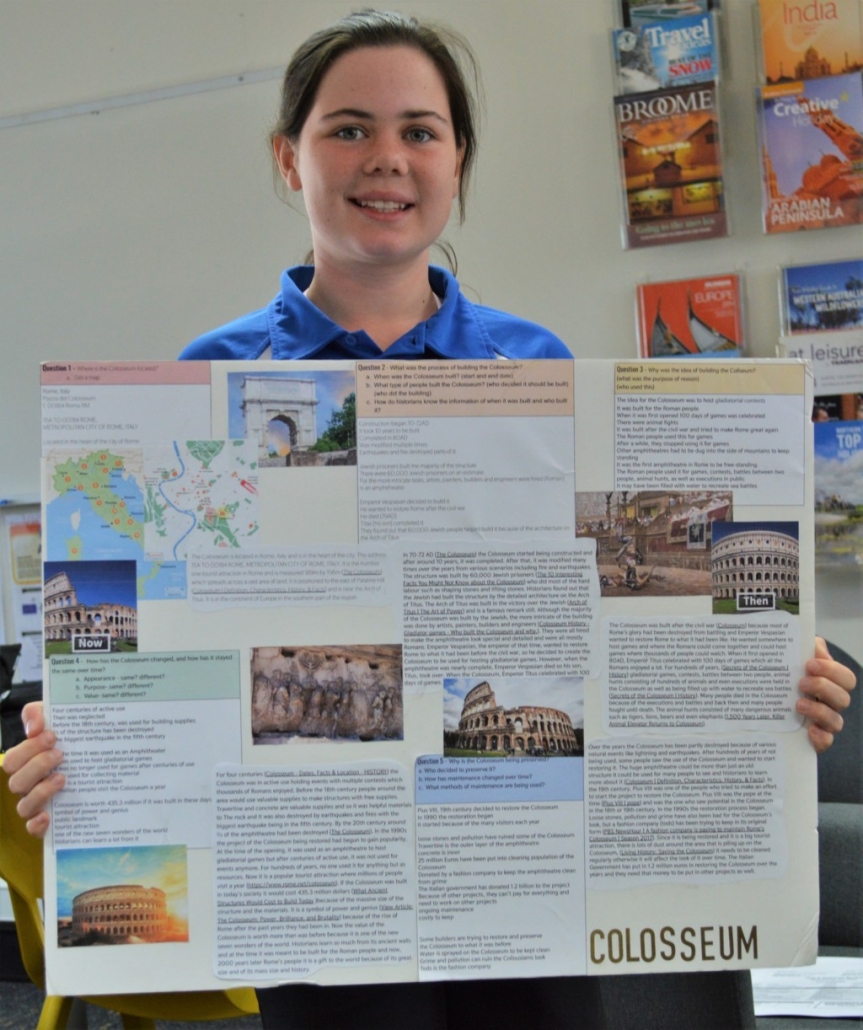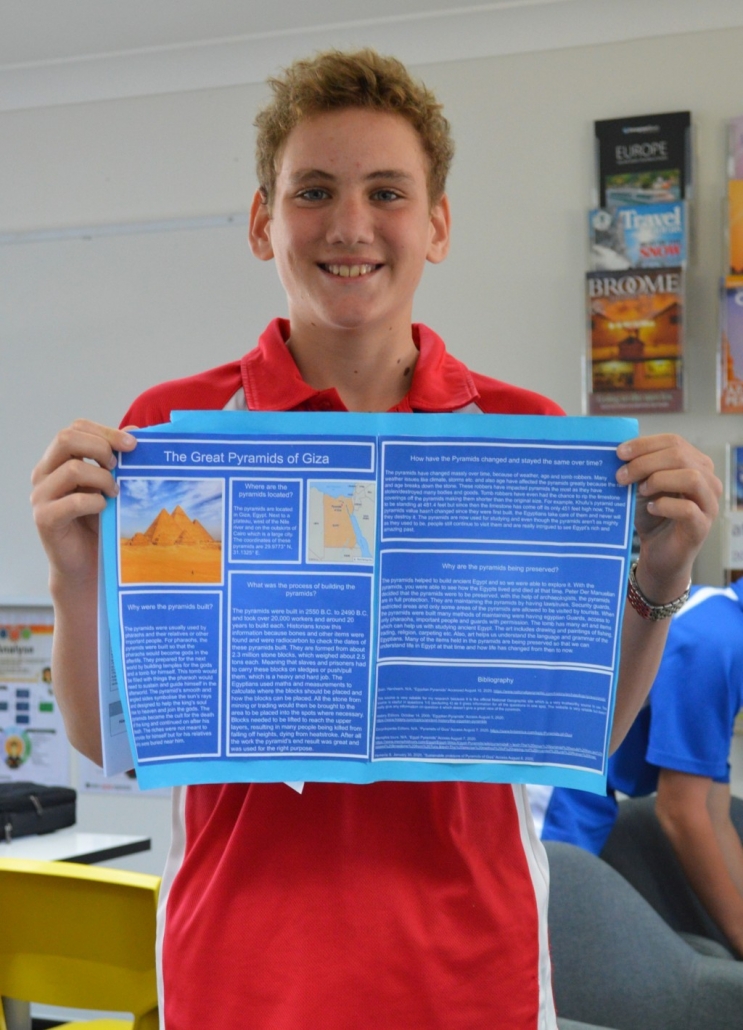 To celebrate National Science Week last week, the UQ Science Ambassadors arranged a number of activities for students to participate in. In light of the Marine Science theme, students were able to discover and interact with the underwater world through the use of virtual reality, Casting a net, Fishing and much more.
Click through the photo's to see more: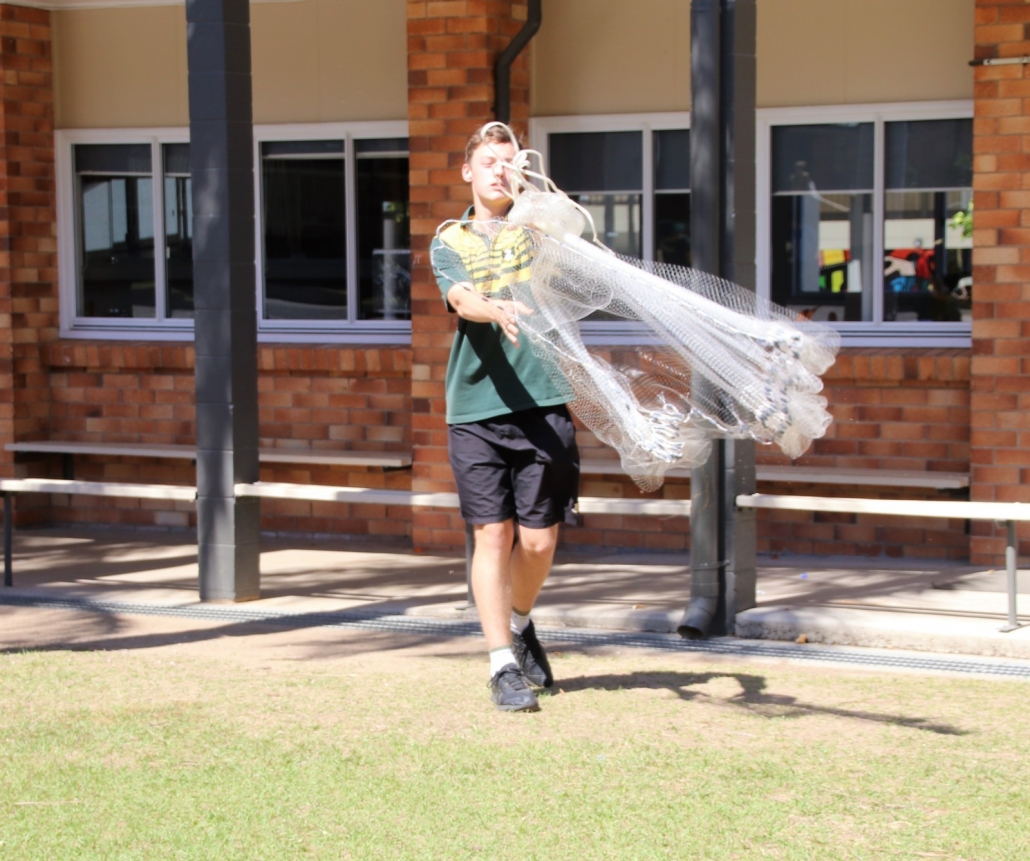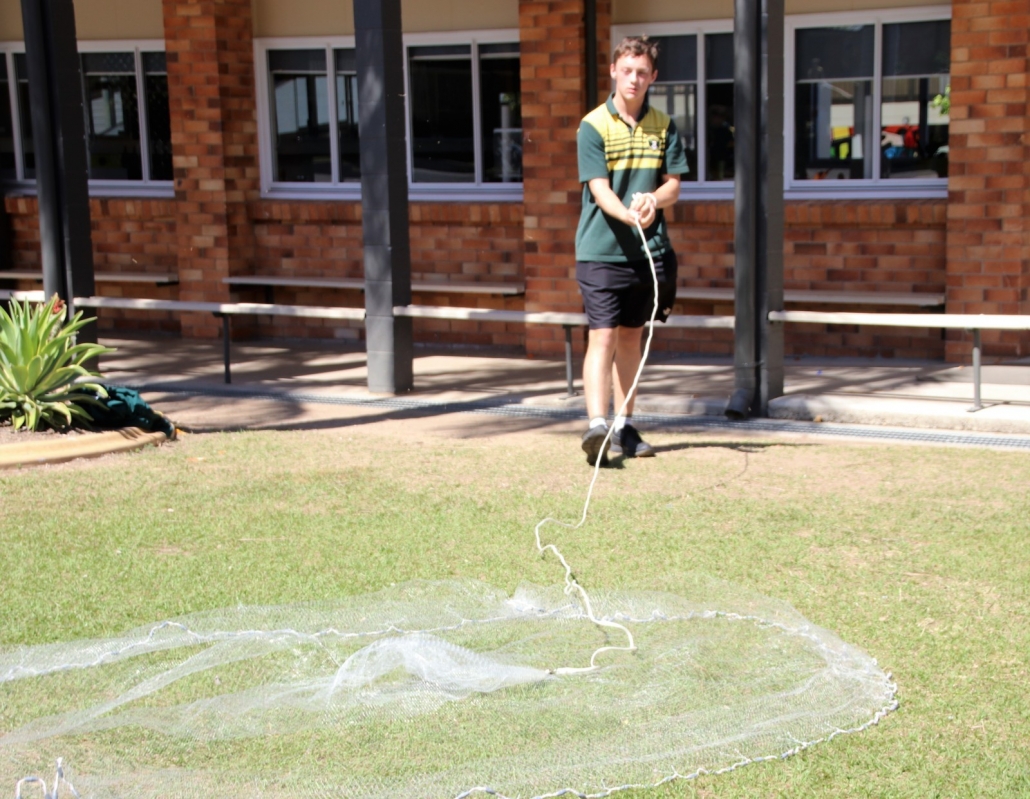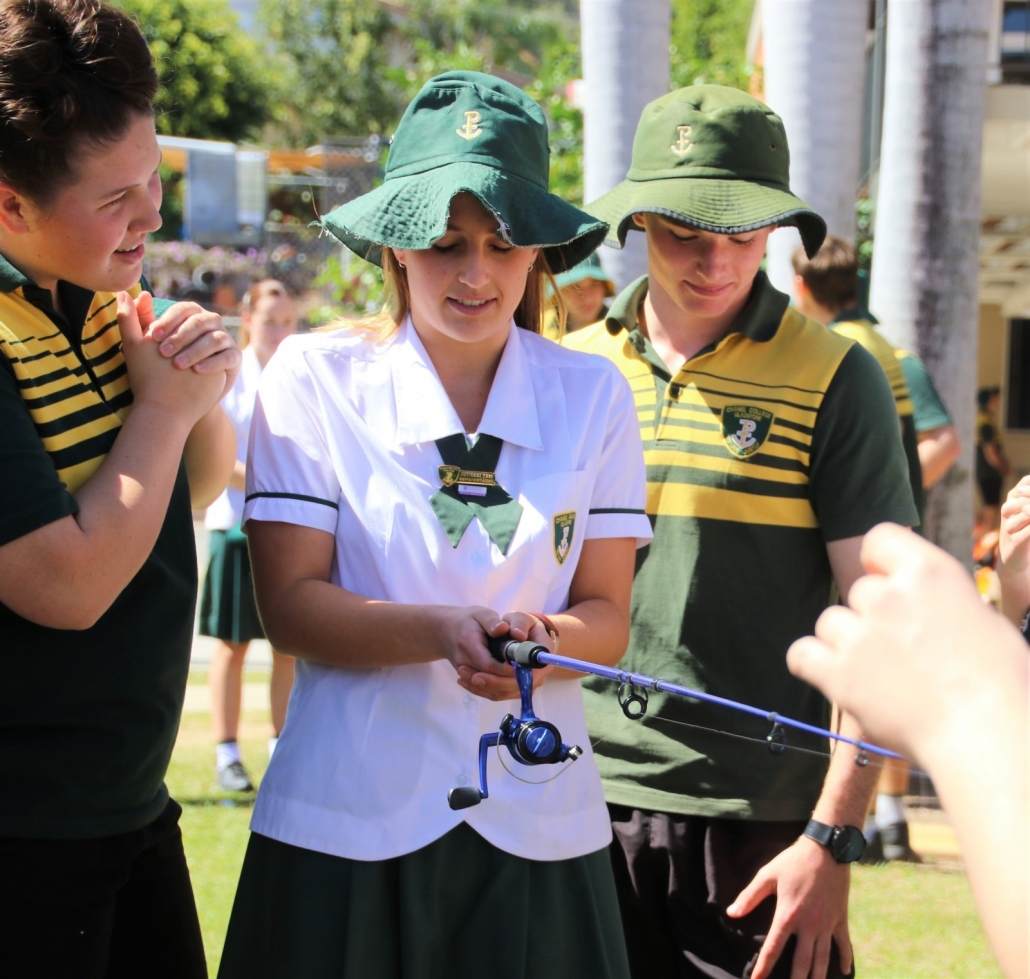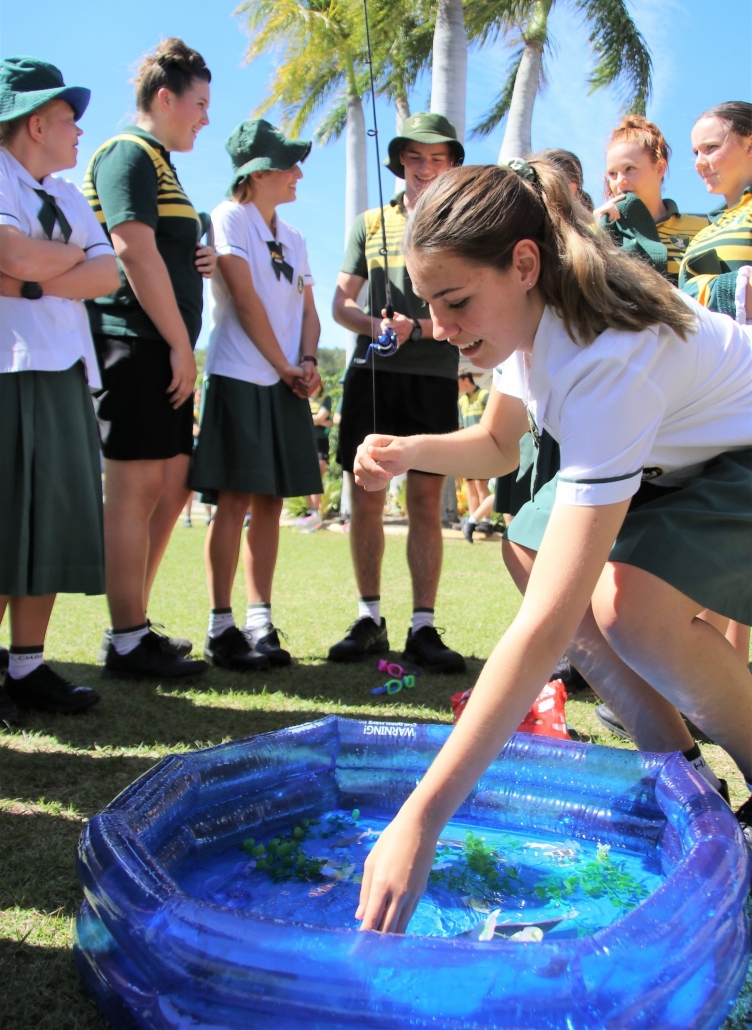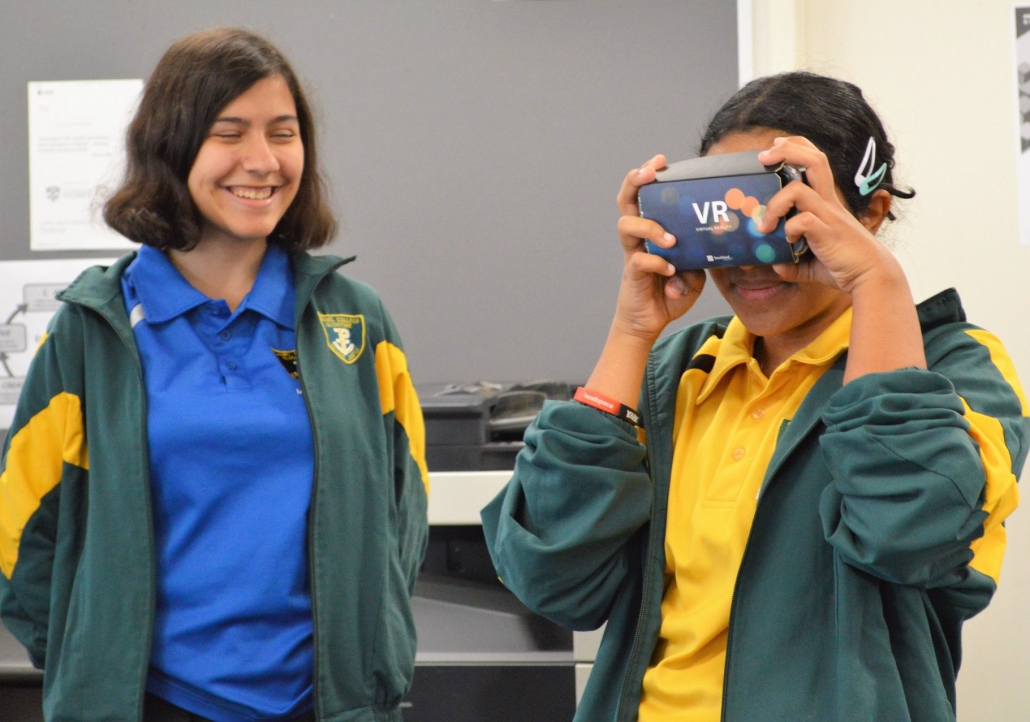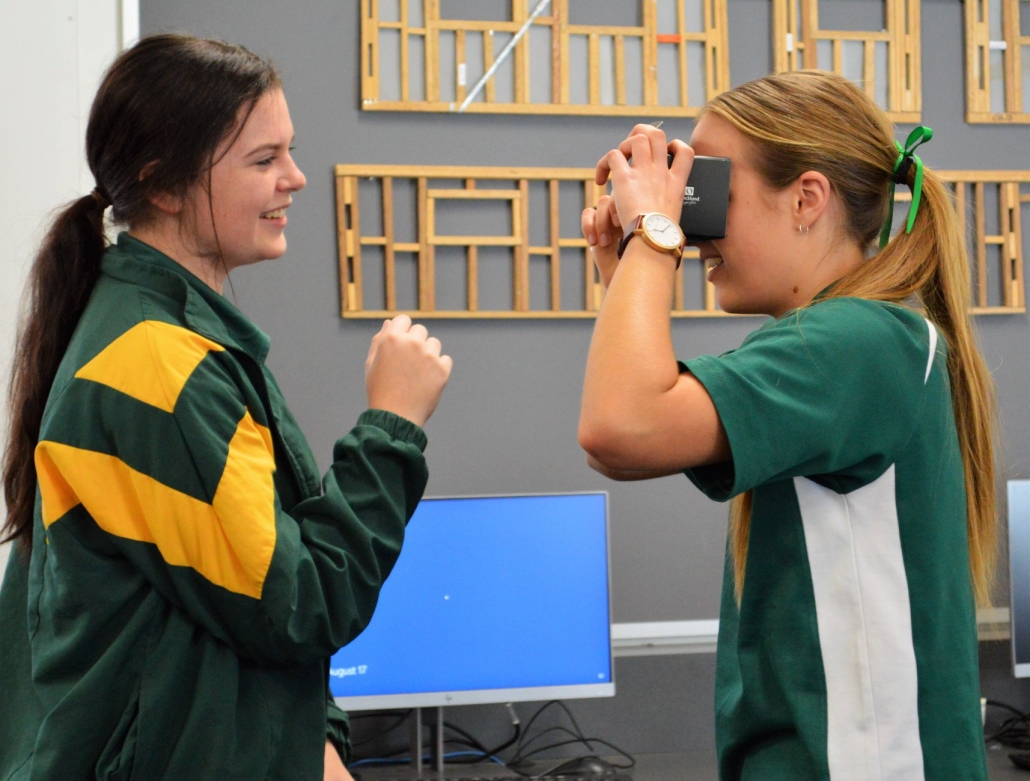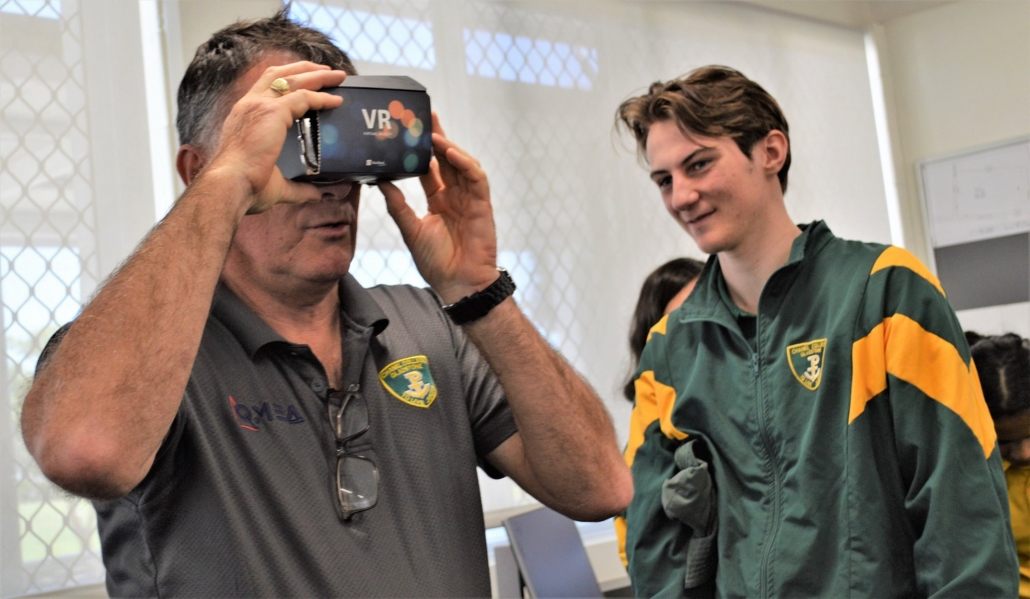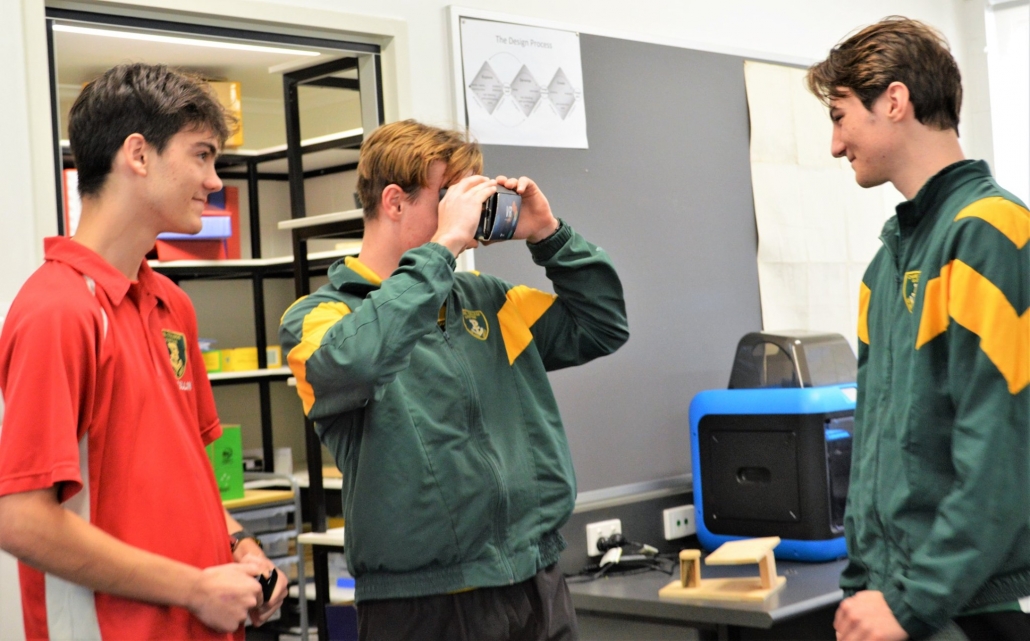 The Year 11 Hospitality students designed and created savoury and sweet hampers for the Arts After Dark event last week.
Well done to all involved, they look delicious! We will have photos from the night up soon.
---
Year 7 Textile students recently had the opportunity to design and construct a bag. Students personalised their bags through tie-dying, adding a pocket or an embellishment. Their final products were impressive. Students look forward to continuing developing their design skills in future rotations.
---
QMEA and Santos GLNG have created a Santos Scratch Challenge where students from Year 7 to 10 are creating a scratch animation and quiz. Here at Chanel, we had the pleasure of having two visitors this morning, Mr Rohan Richardson from Santos GLNG and Mrs Tammy Grady from QMEA. Students were able to showcase their work, school facilities and equipment.
While here Mr Rohan Richardson, Santos GLNG talked with the Year 10 Foundational Graphic Skills students. They had the opportunity to ask questions about careers and how Santos GLNG runs. The students were also able to share their knowledge in 3D AutoCAD.
Thank you to Mr Rohan Richardson from Santos GLNG and Mrs Tammy Grady from QMEA for sharing information with the students.
---
2020 QMEA & QGC DRONE CHALLENGE
Recently students participated in the 2020 QMEA & QGC Drone Challenge conducted by David Capill from Toolooa State High School and supported by QMEA (Tammy Grady).
Students performed a rescue mission by coding a path for the drone to reach a specific destination on a challenge mat. During the competition, they learnt soft skills such as negotiation, collaboration, team work and resilience.
Student's commented on how exciting the competition was and how much they learnt during the event.
Chanel College would like to thank David Capill, Tammy Grady, QMEA and QGC for sharing their knowledge and expertise with the students by conducting this challenge.
Click through the photo's to see more: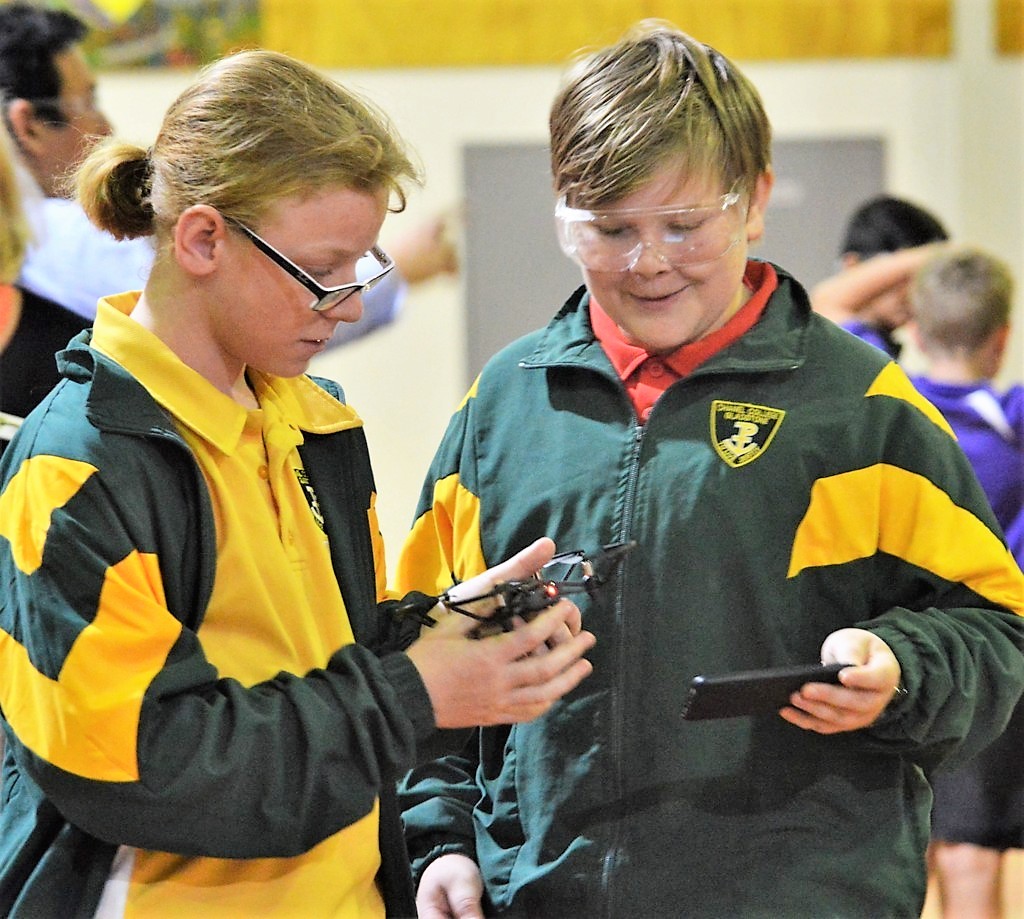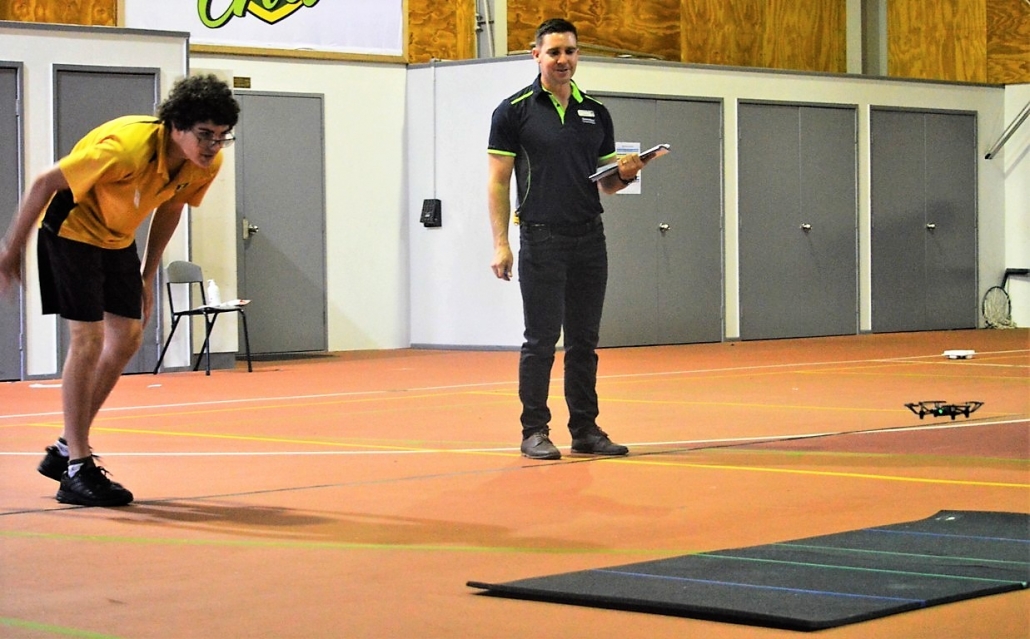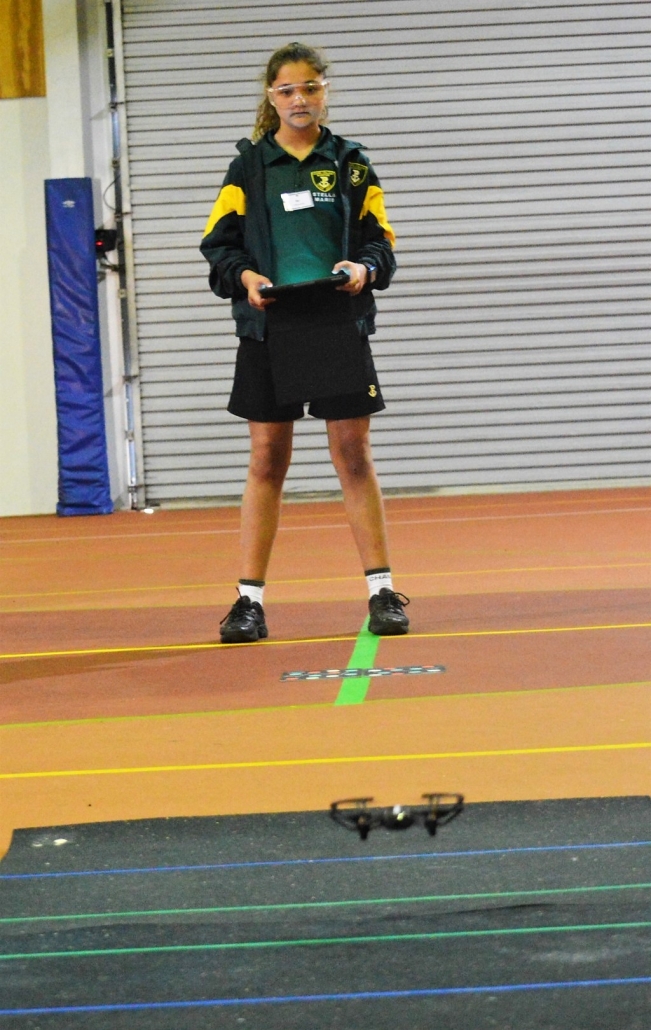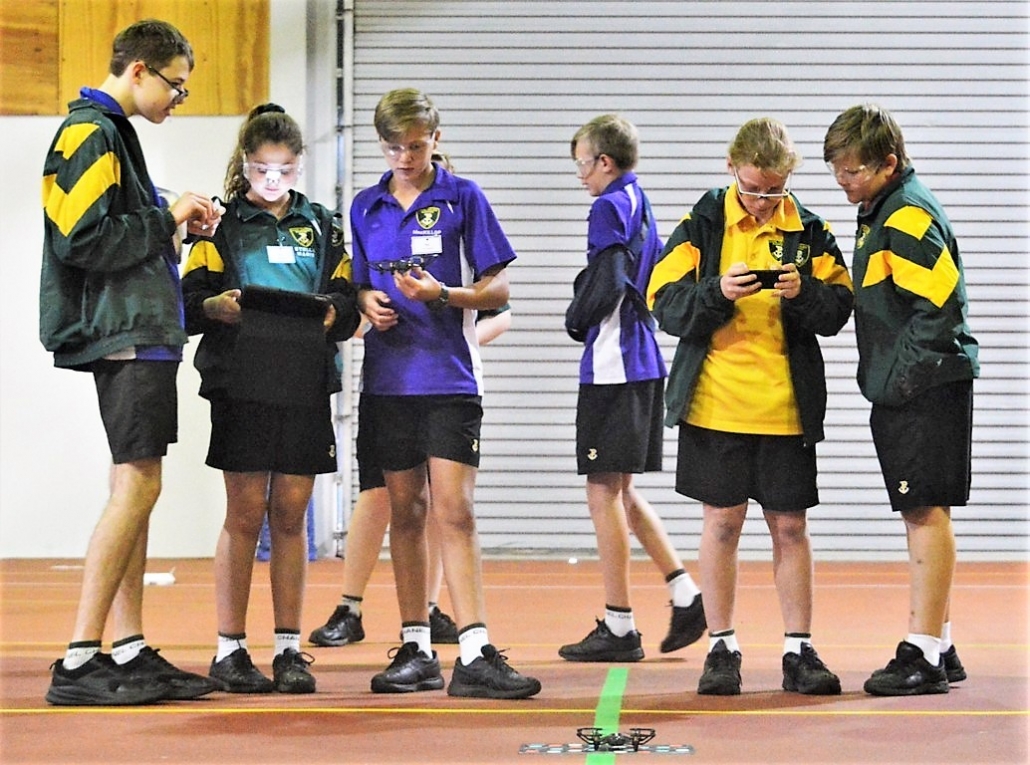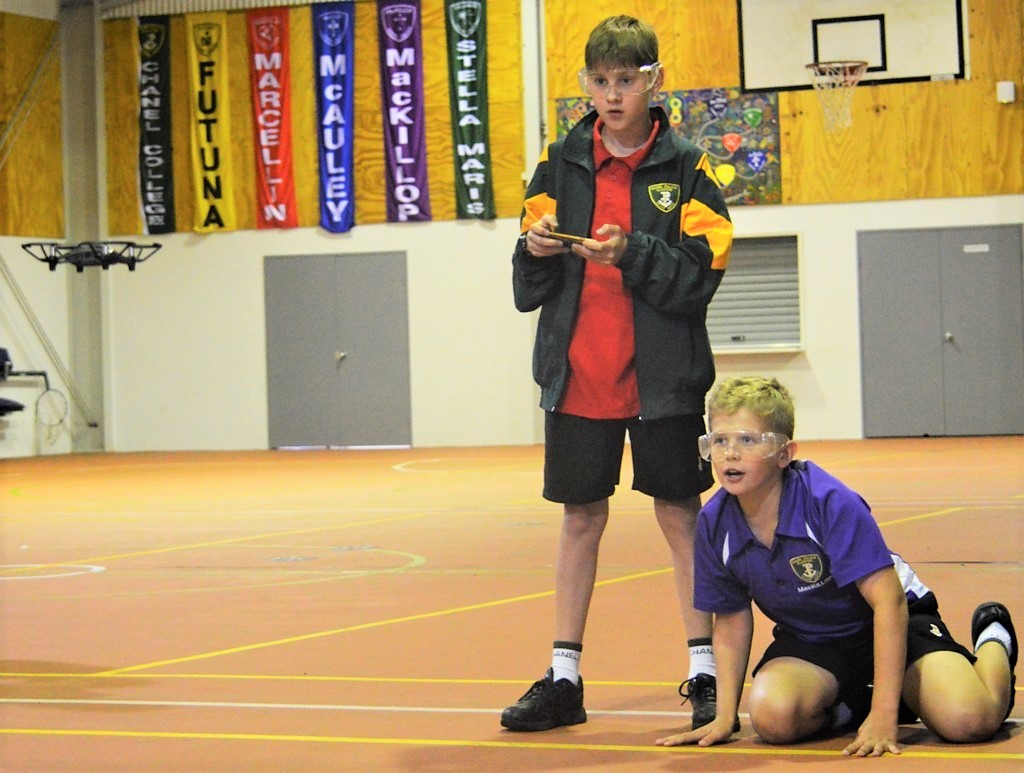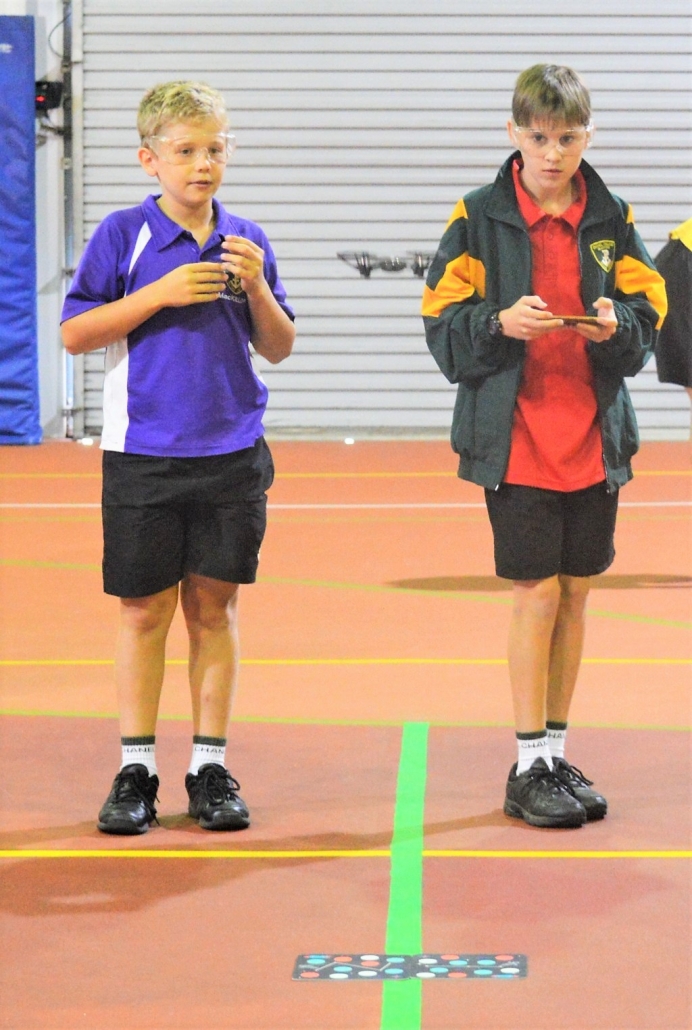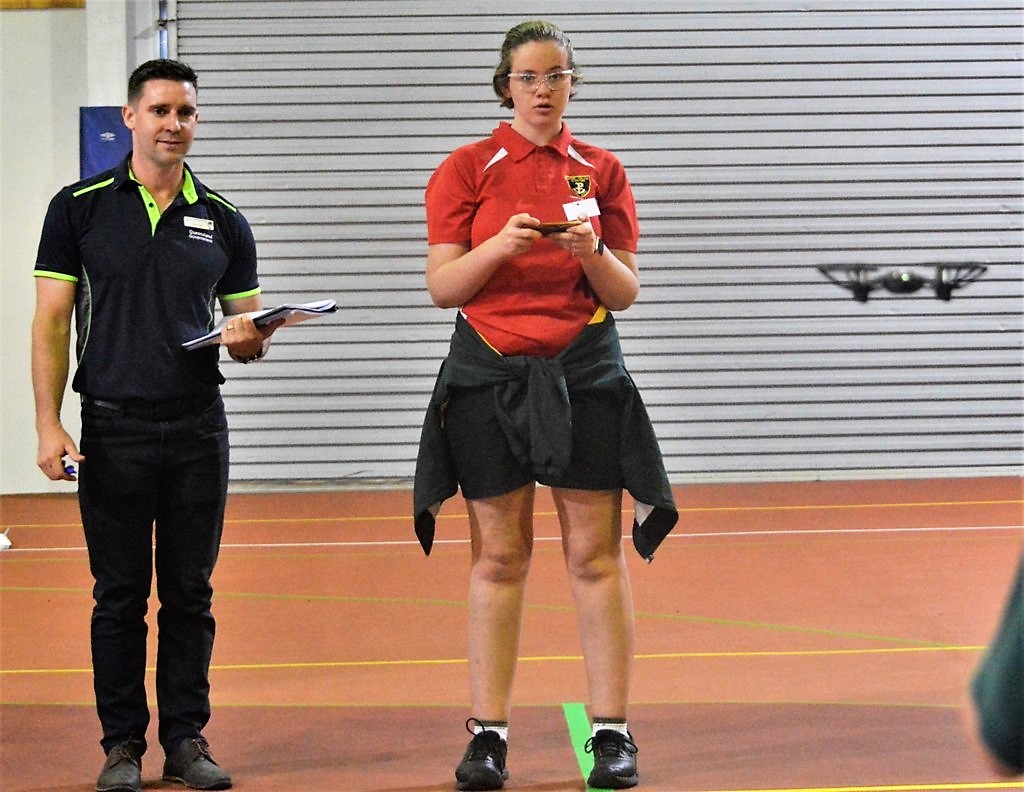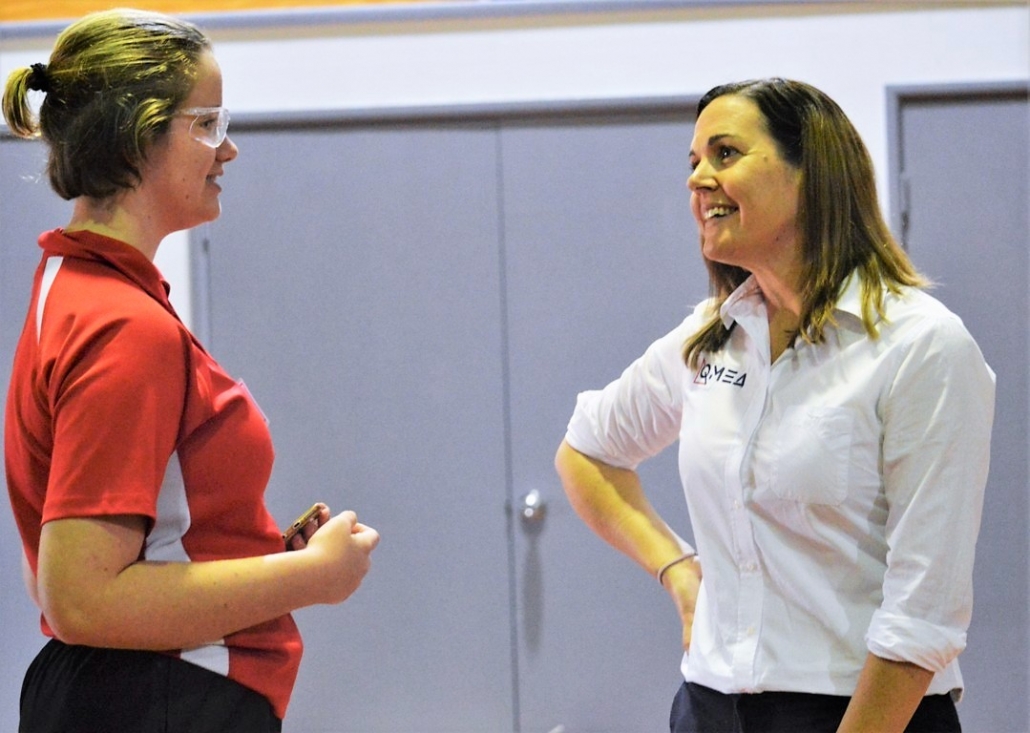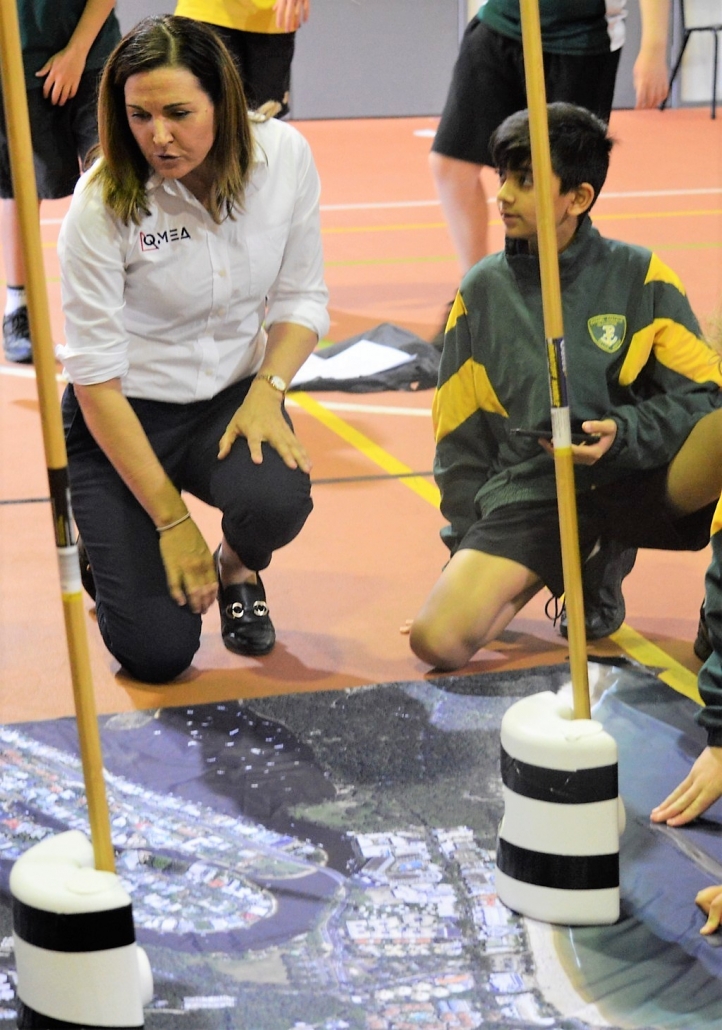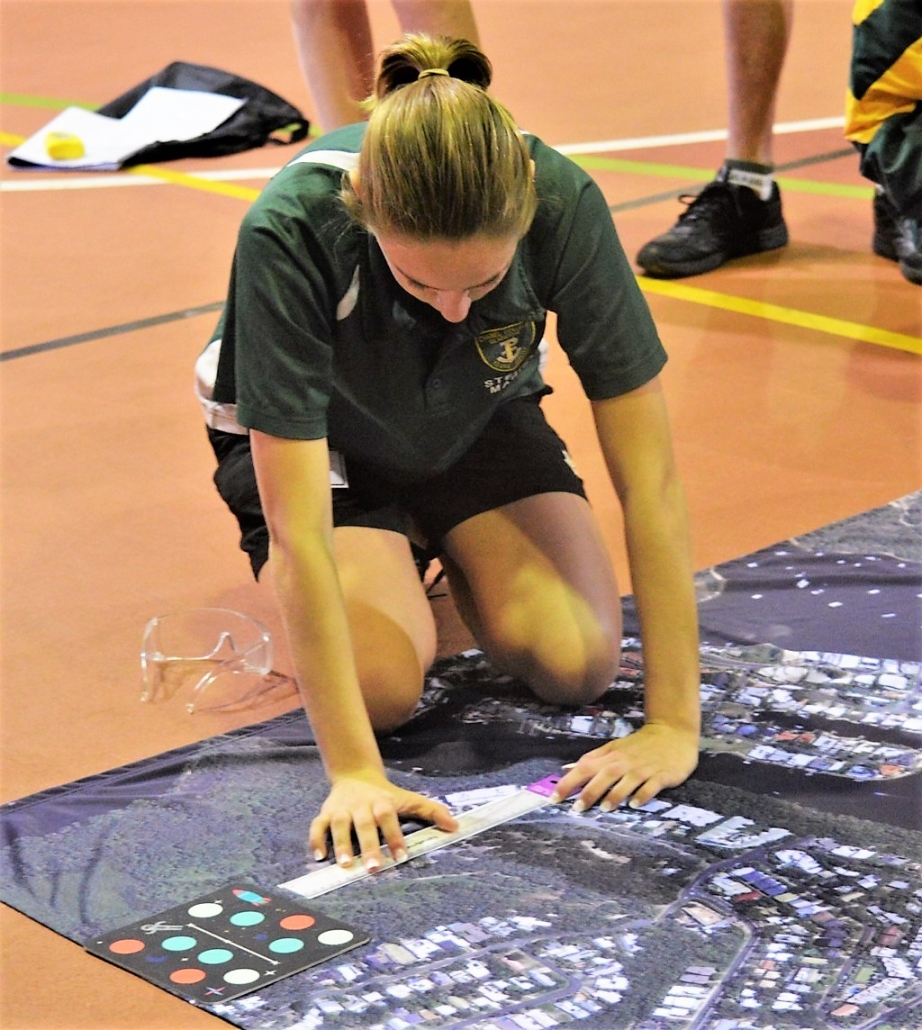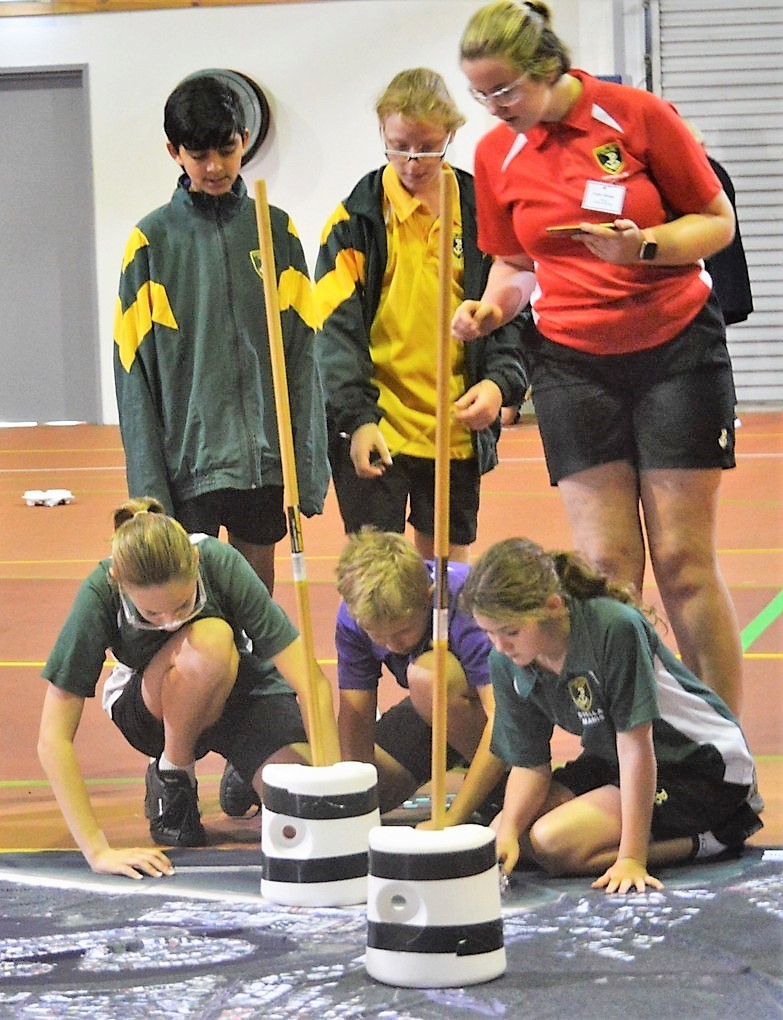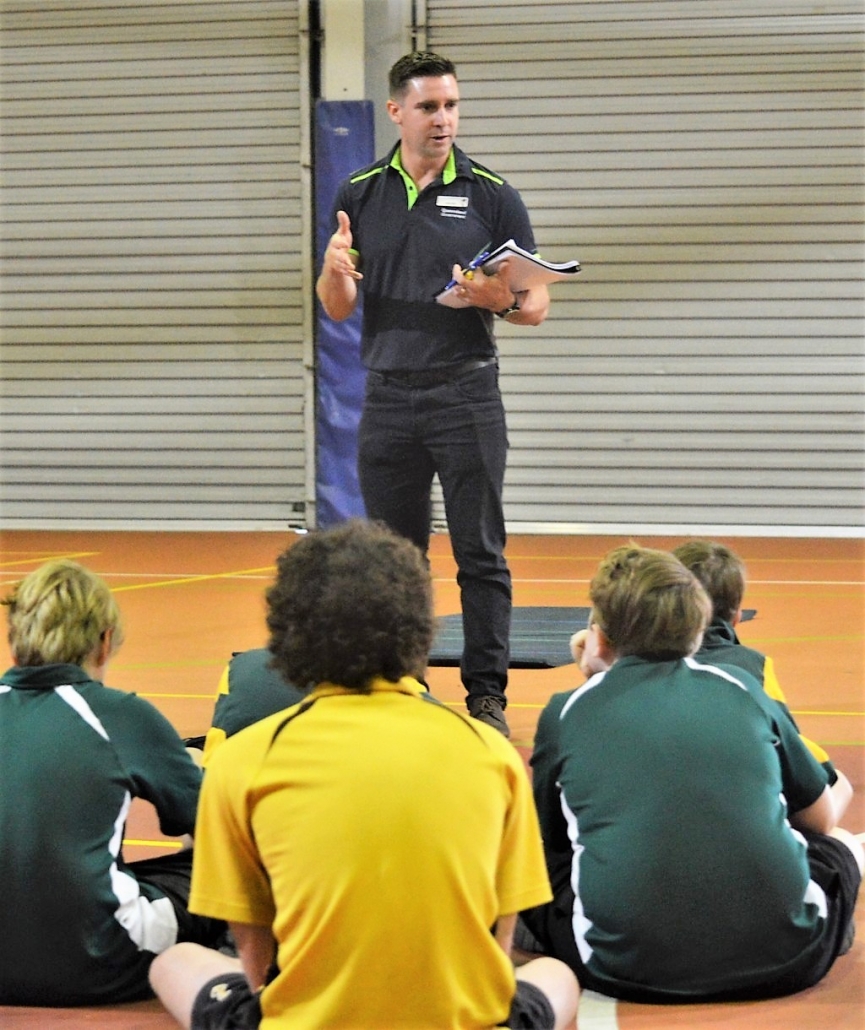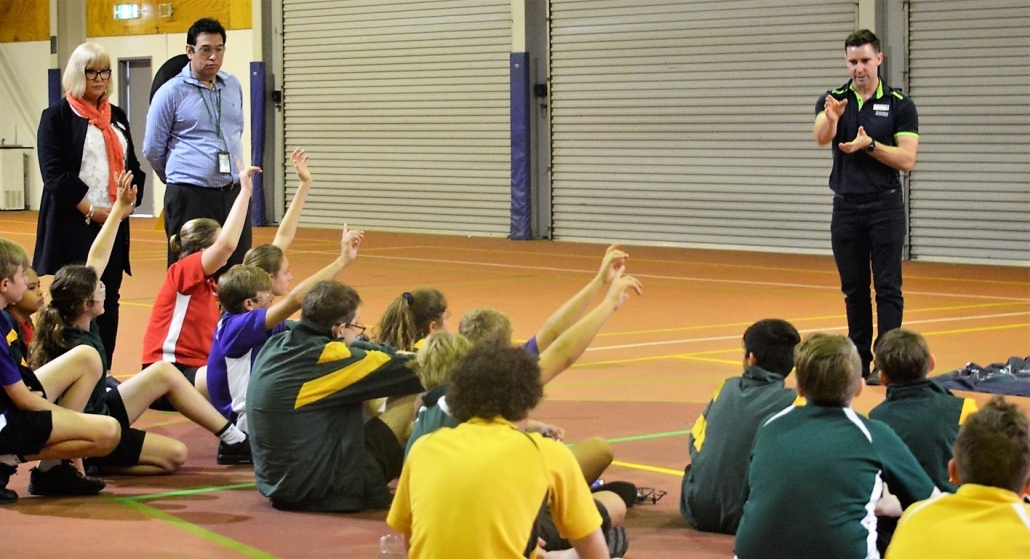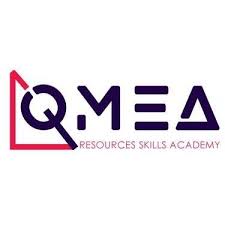 ---
The Year 8 Food Technology students have been investigating the importance of eating healthy snacks, instead of foods high in fat, sugar and salt. Today they swapped the books for ingredients and cooked up a storm with snacks everywhere!
Snacks made were Acai Bowls, San Choy Bau, Quiches, Sliders, healthy Chicken Nuggets, Fajitas and home-made Chips. Not only did they look good, they also tasted delicious.
Well done to everyone!
---
Over the last week, students in Year 9 History have been engaging in practical activities centered about the Industrial Revolution to the Federation of Australia. Year 9A took part in a Assembly Line Simulation mimicking conditions of factories.
Year 9C took part in creating convict posters using data gathered from real convict records in Australia, as well as engaging in a talk from our guest speaker Brad Eggmolesse about the impacts on Indigenous Peoples after the arrival of British settlers. Brad spoke about his People's and families history, as well as the history of Indigenous people in Gladstone.
A huge thanks to Mr Eggmolesse for sharing all this interesting information with the students.
---
Recently, 10 students competed in the third round of the Interschool Chess tournament. Chanel teams proudly gained second and third place in the secondary division. Congratulations to Ryan Lobie and Tabitha Ryan-Salter who were awarded Certificates of Merit.
Well done to all competitors!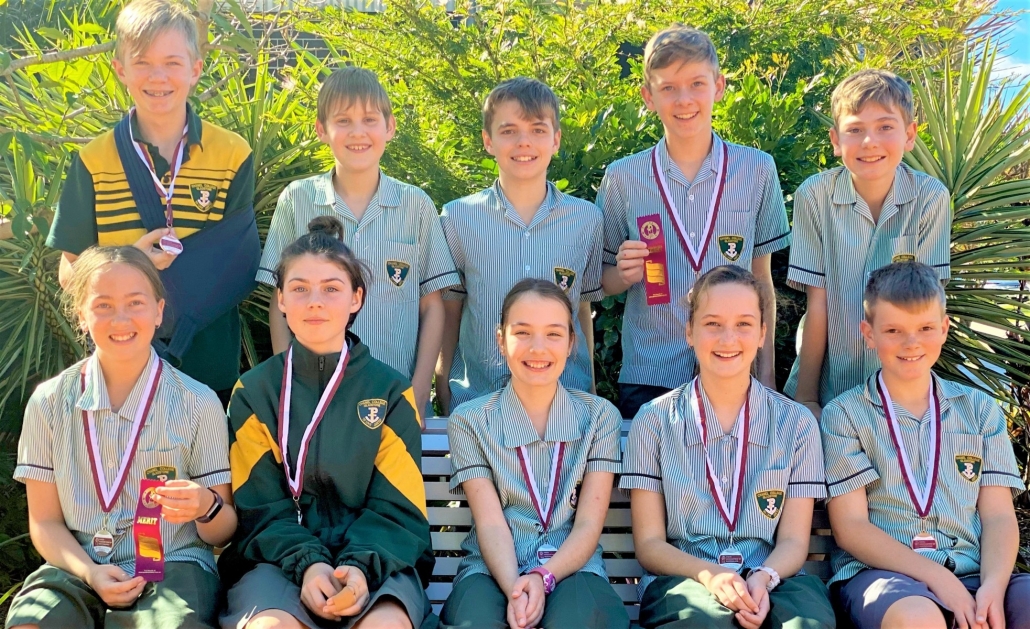 ---
7 HPE HEALTHY HAMBURGER
7HPE students have been working hard on their latest assessment task, where they have to design and create a Healthy Hamburger for a Magazine campaign.
Well done to all students, there looked to be some very tasty burgers!
Click through the photo's to see more: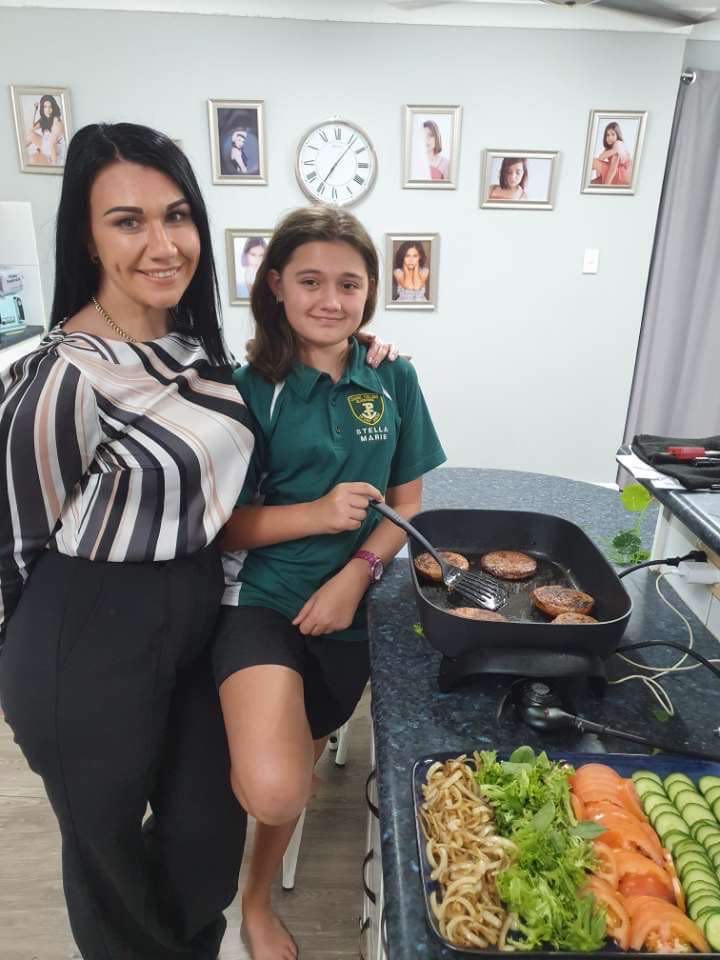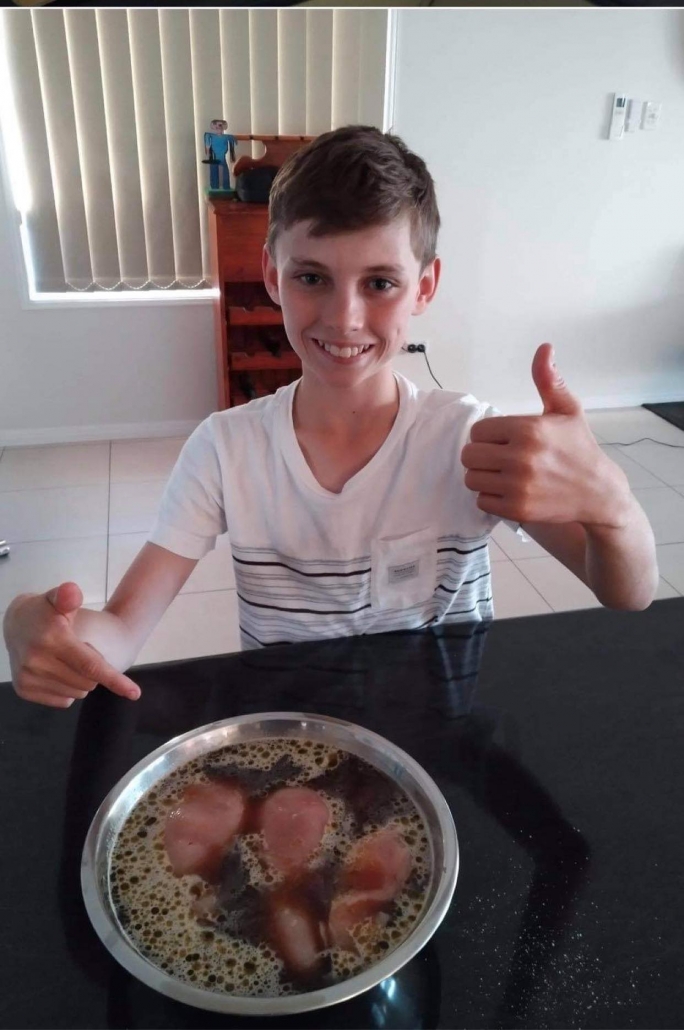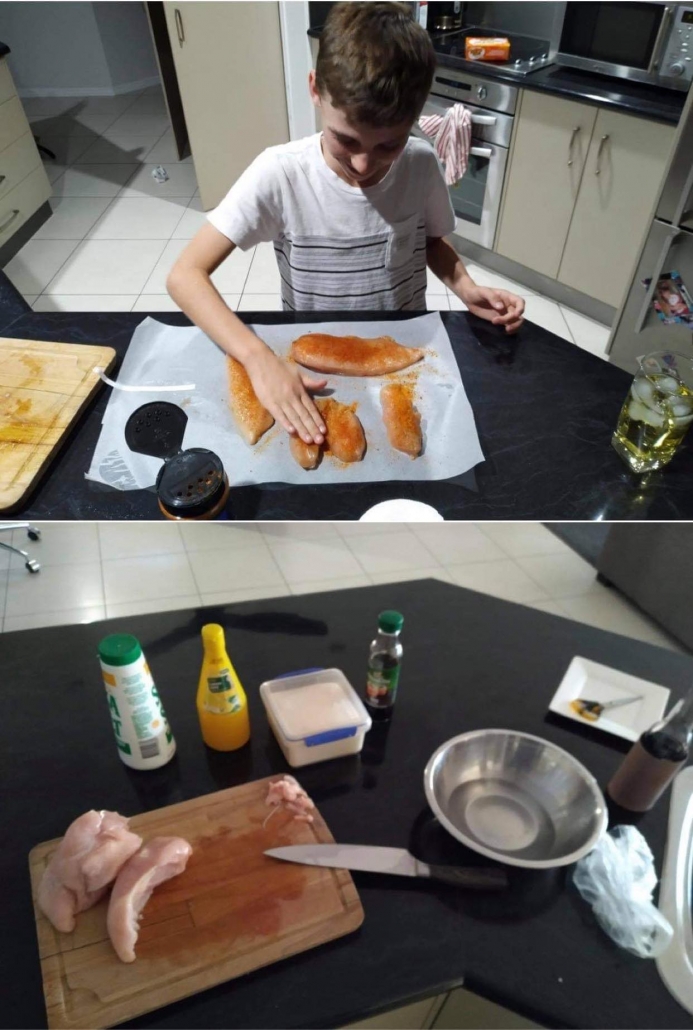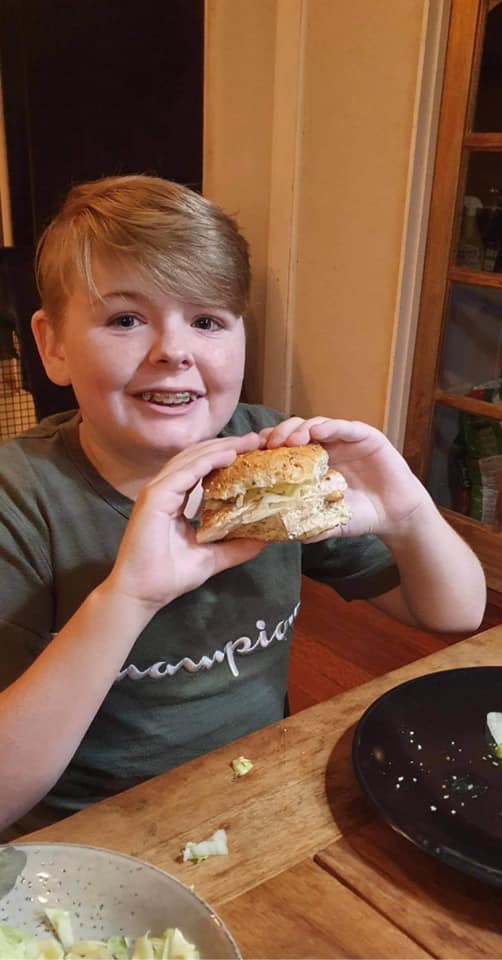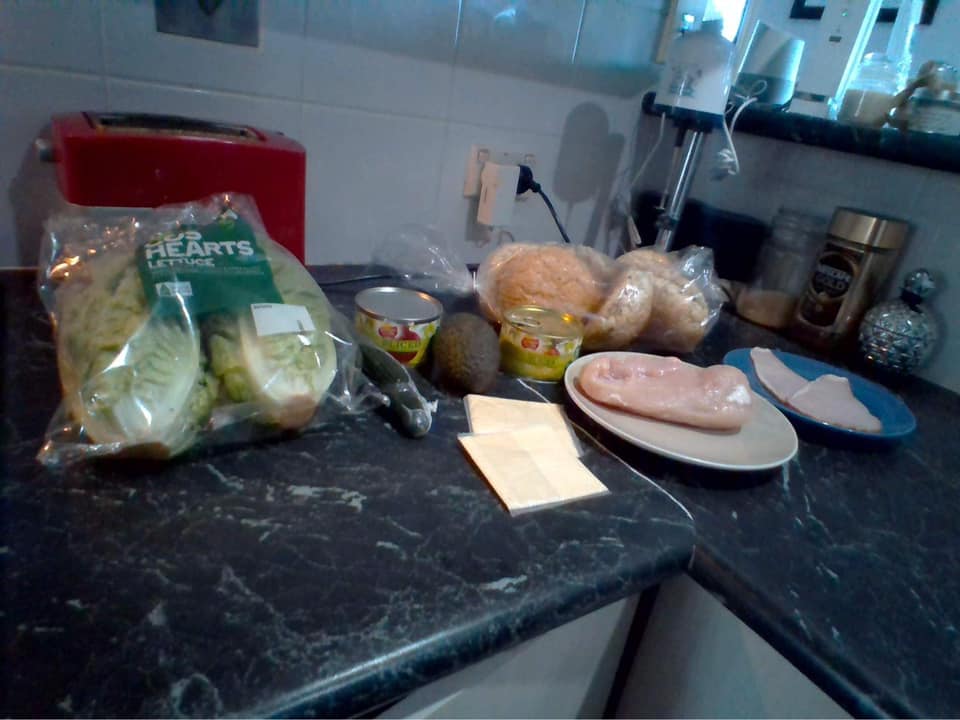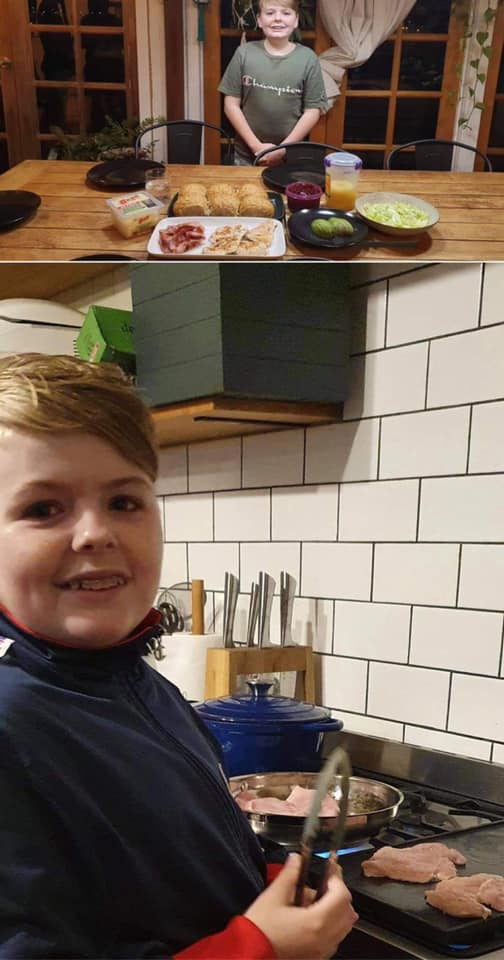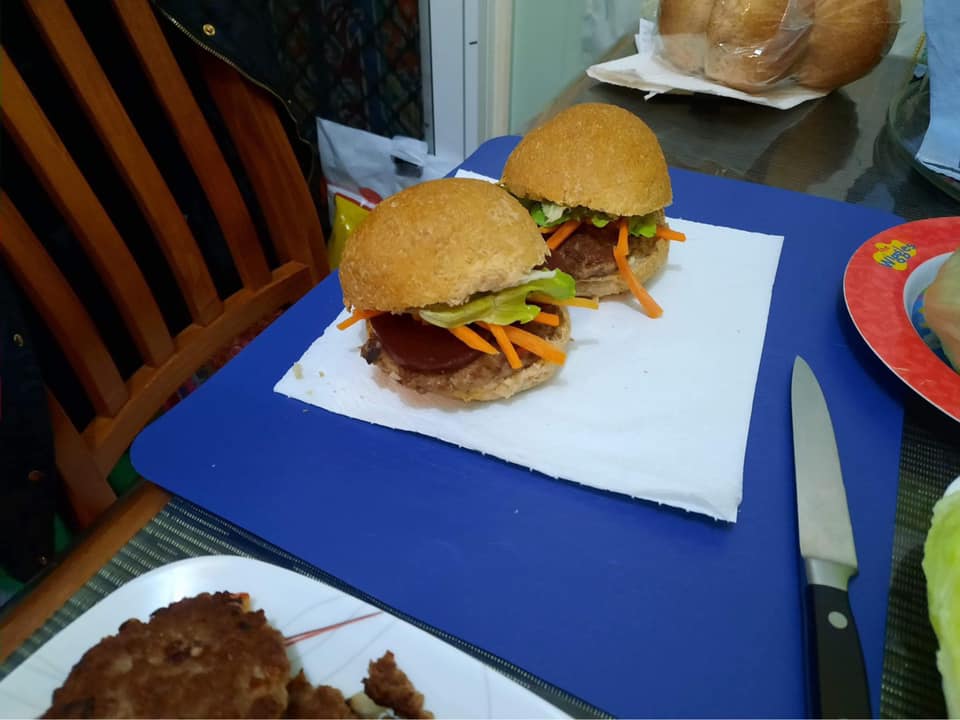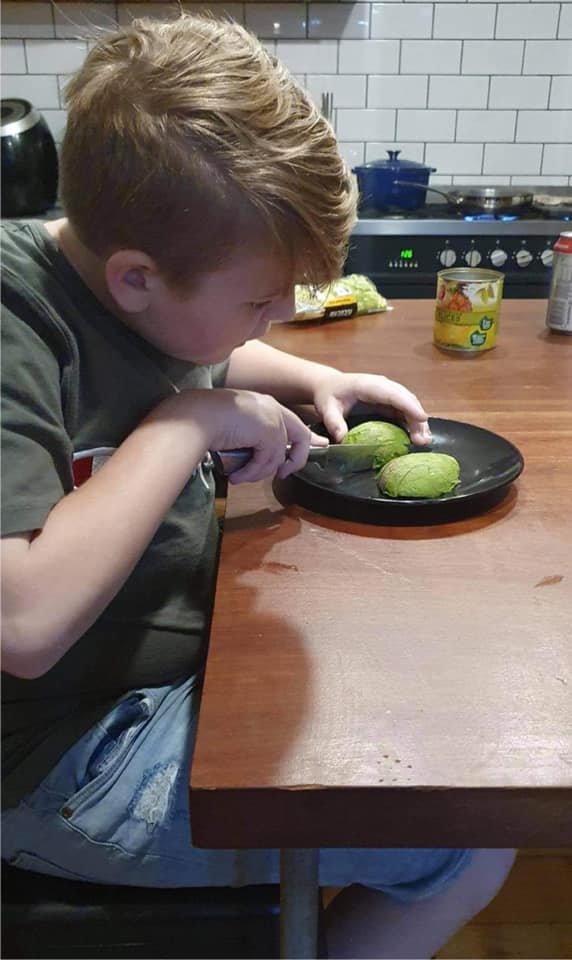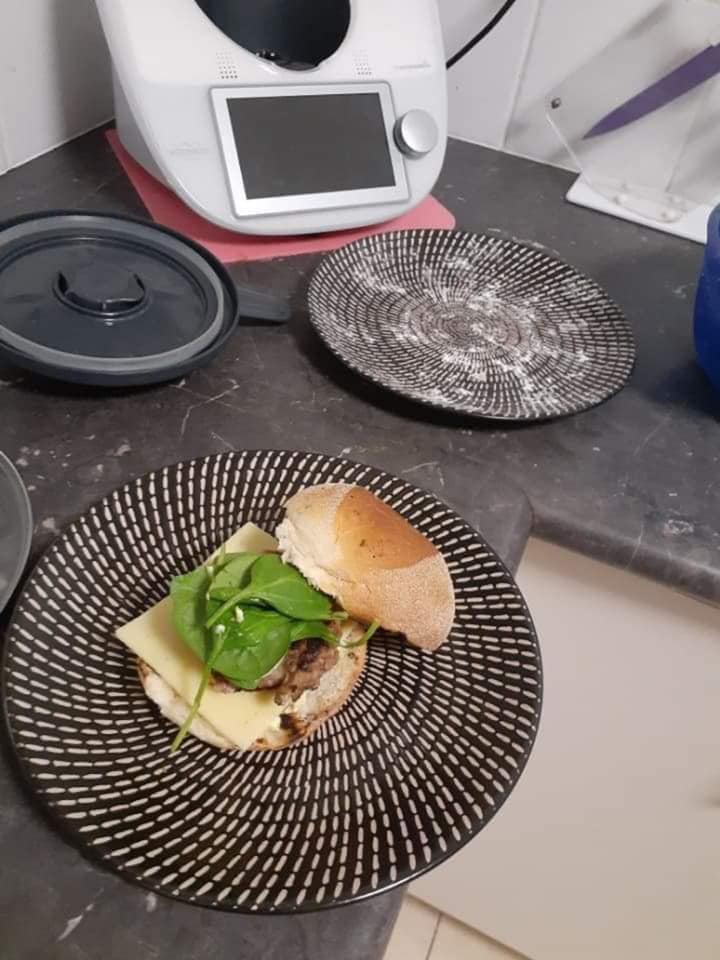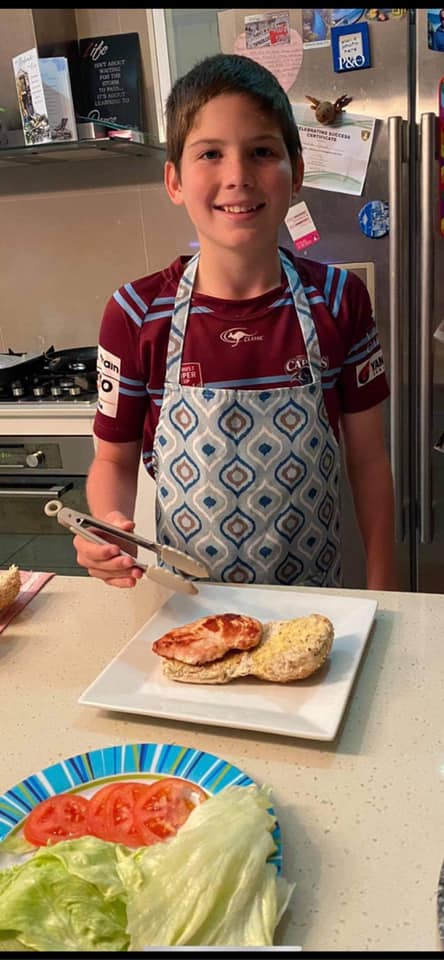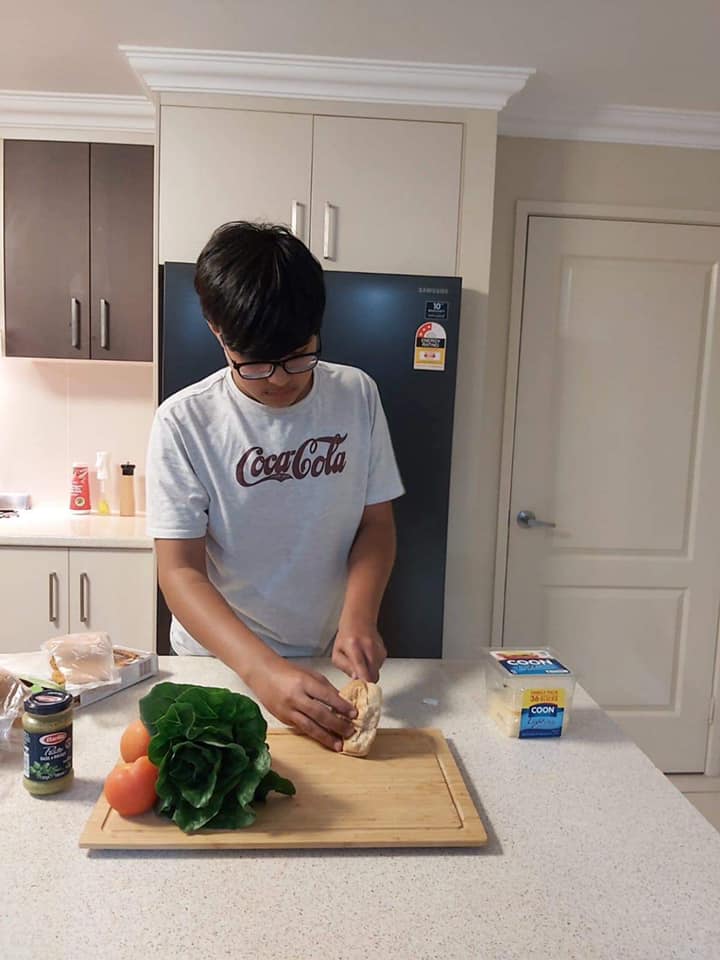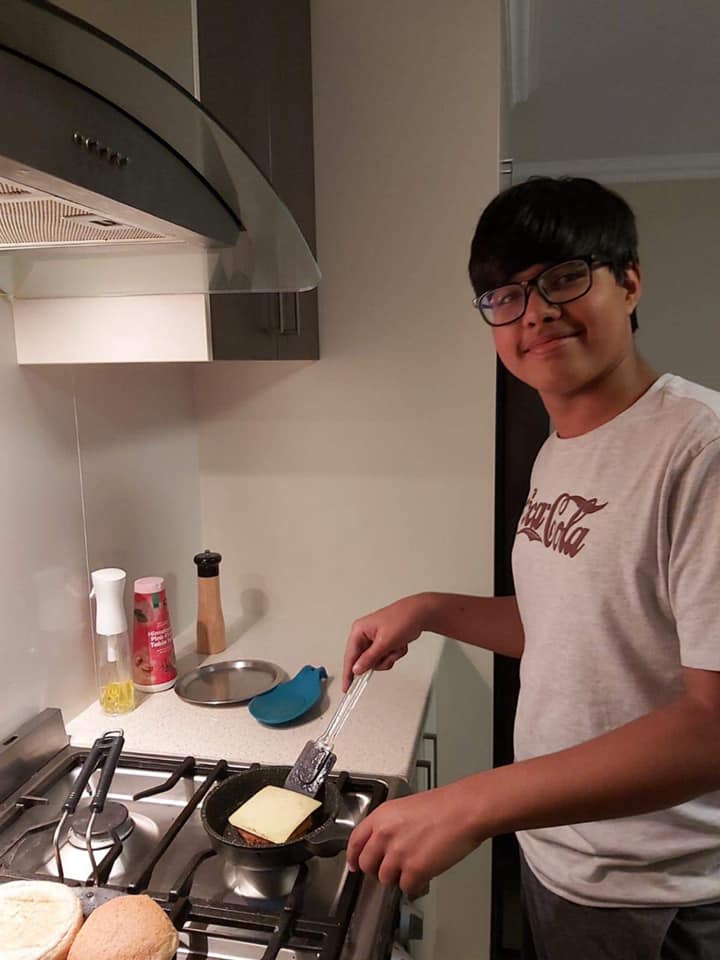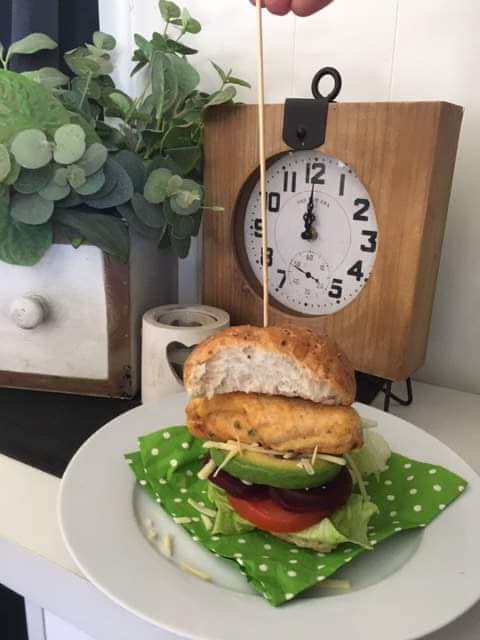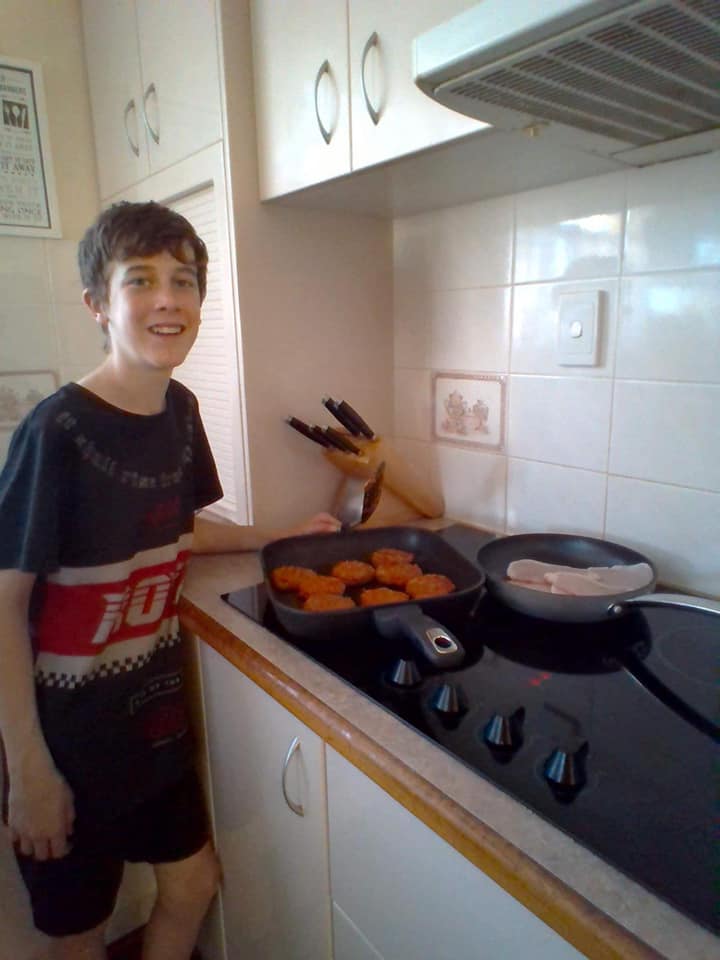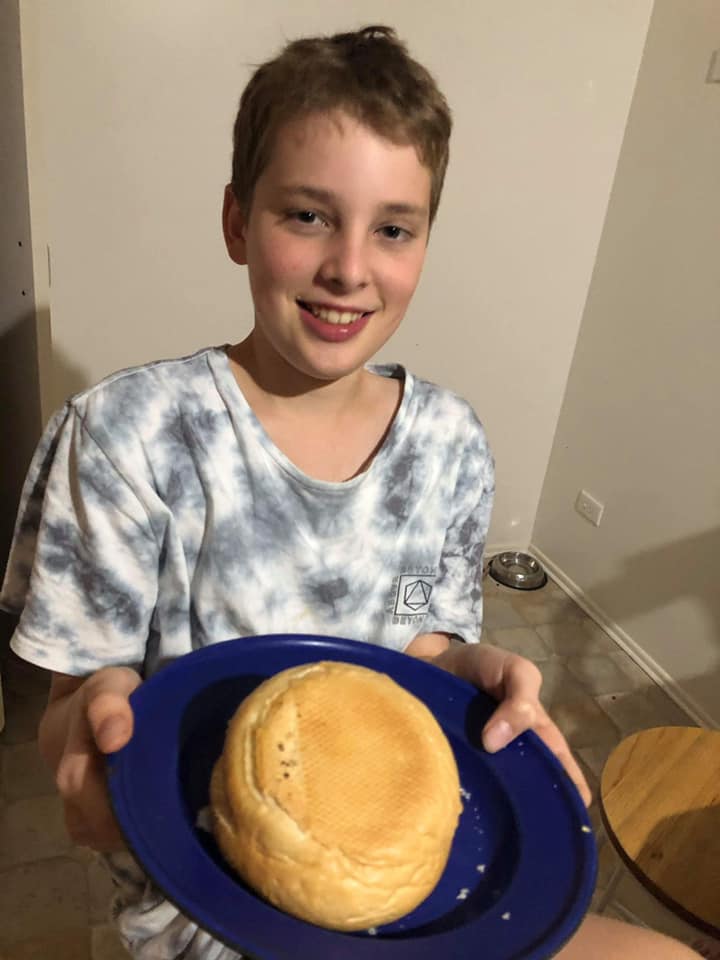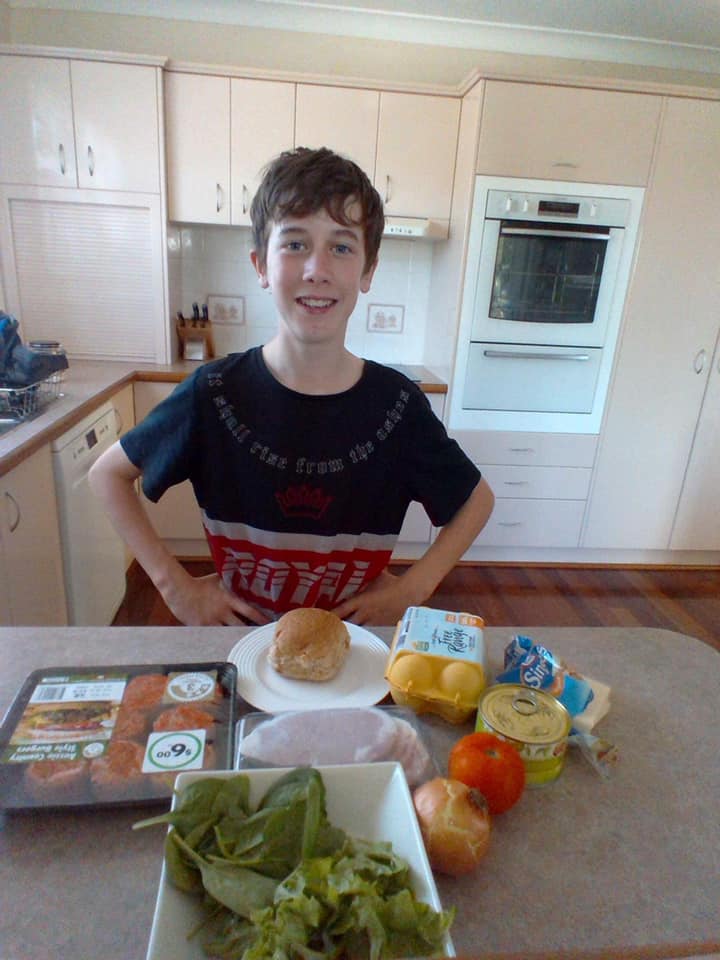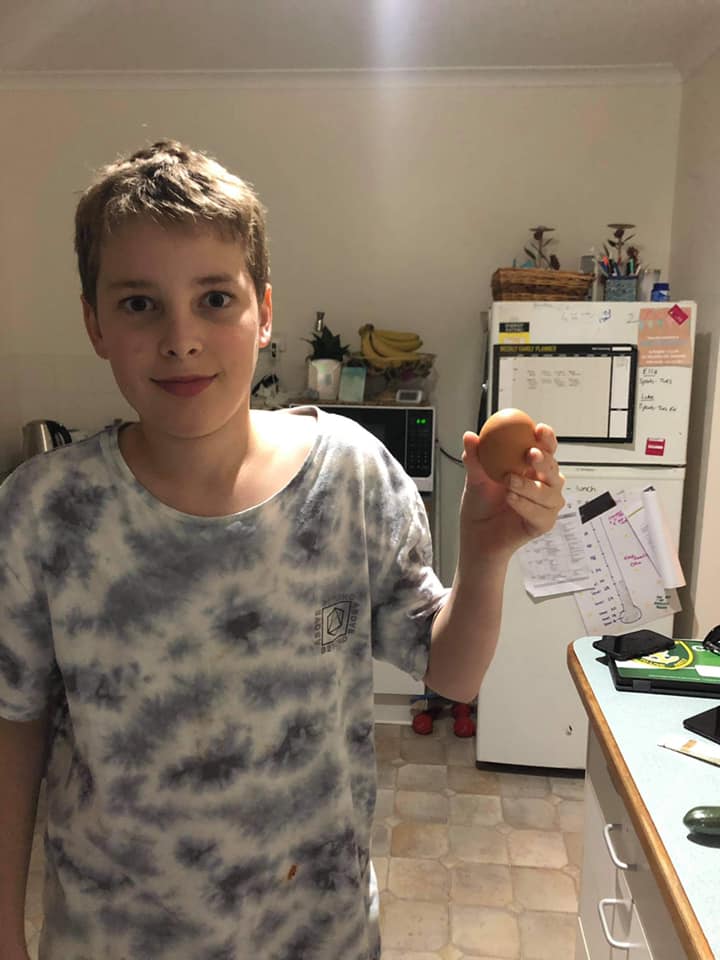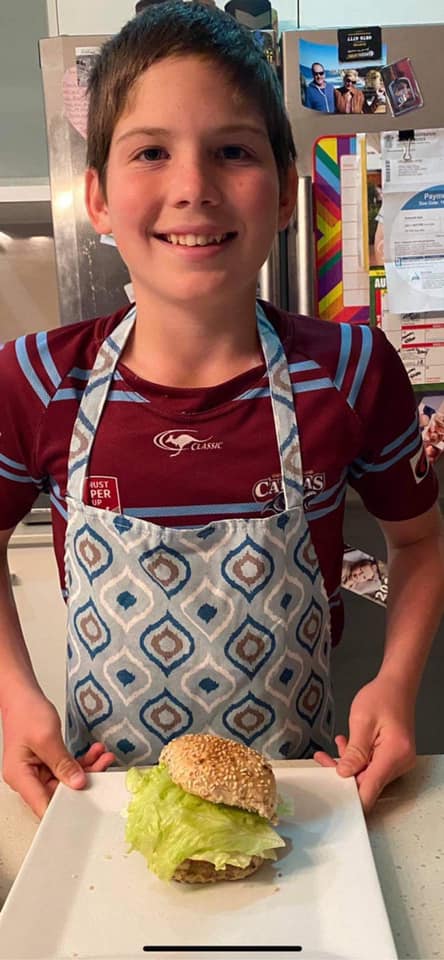 ---
The Chanel Interact Club met recently and were joined by Gladstone Rotary Club President Mr Graham Moller.
Students discussed current programs being undertaken at the College. Mr Moller shared Rotary news and upcoming events with the students, issuing an open invitation to attend any of these.
Chanel College would like to thank Mr Moller for visiting with the students today.
ACCEPTING ENROLMENTS FOR YEAR 7 IN 2022
Chanel College are accepting Enrolments for Year 7 in 2022. This is the current Year 5 students in 2020.
*However the interview process will not commence until 2021.
Please submit your Enrolment Application to secure a place for 2022.
Chanel College is fast becoming one of the most well respected Colleges in Central Qld, where we strive to meet and maximise each student's individual potential.
Enrolment Packages available from the College Office or Download from the College Website, by following the link below.
https://chanelcollege.qld.edu.au/enrolments/enrolments-year-7/

---
MAGPIES ARE HERE!
Please take care when you are on your way to school or home. Magpies are protecting their nests and can become very territorial.
SWOOPING MAGPIE SAFETY TIPS
Below is a list of safety tips that may help with preventing and avoiding a magpie attack.
• Keep alert and pay attention for any magpie nesting sites.
• Travel in groups where possible as the birds often target individuals.
• Keep an ear open for their distinctive calls.
• Wear sunglasses and a hat to protect your head and eyes.
• If you are going through a known Magpie swooping area and are riding your bike, it is best to dismount and push your bike through this area.
• If you spot a magpie nesting site, then stay well clear and even plan alternative routes.
• If you get swooped let others know so they can avoid that route to school.
• Do not provoke the magpies, they are very territorial and will protect their nests.
• Wear a wide-brimmed hat or carry an umbrella.
• It is important to try to stay calm, if you panic and flap then this is more likely to appear as aggressive behaviour and provoke a further attack.
• Try to protect your eyes with your hands, those large beaks are very sharp.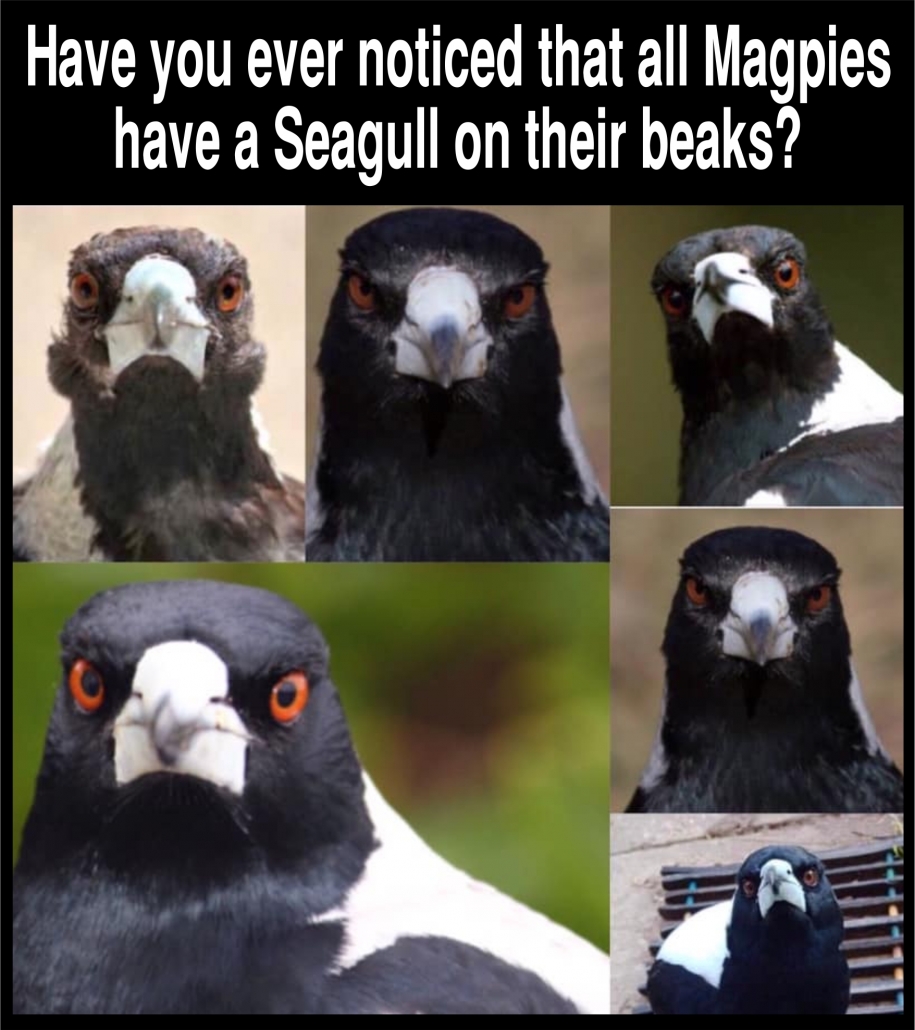 Our Senior Students are requiring old metal tools etc for their sculpture projects. Can you help?
Please see below for further information and items needed. Thank You.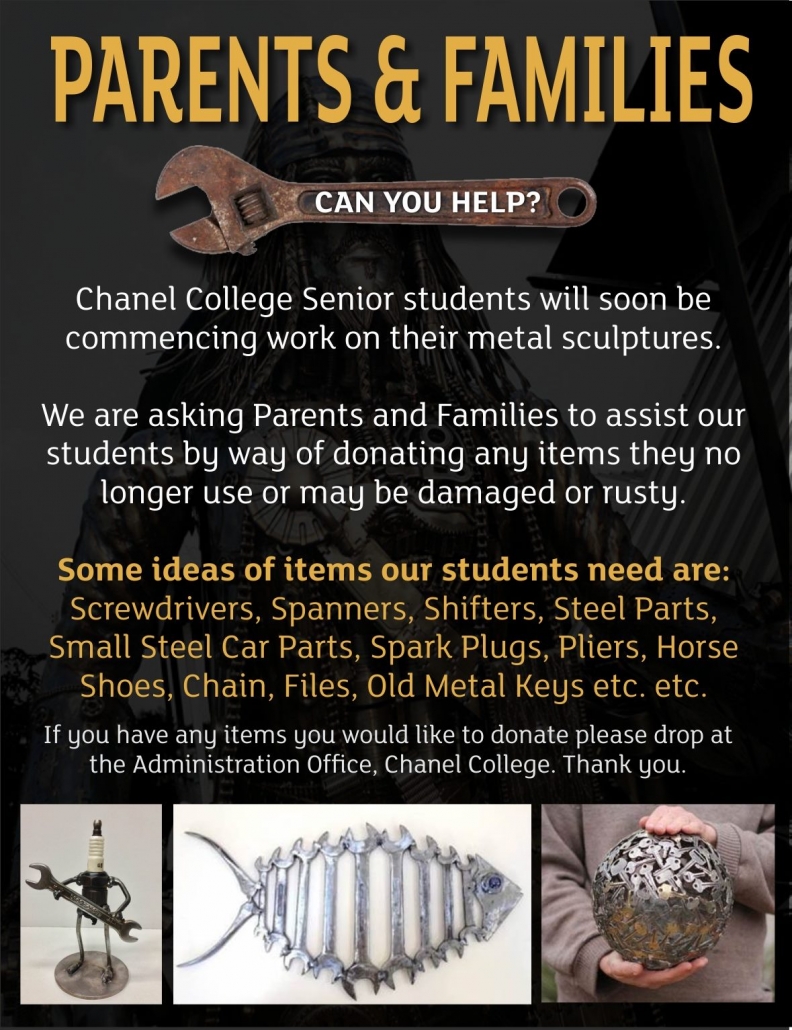 Kylie Kickbusch
Sports Program Leader
---
LAP IT UP INTER-HOUSE CHALLENGE
In conjunction with the GPCs Active August initiative, Chanel is running a Lap it Up Inter-House Challenge.
Students are encouraged to walk, run, skip or jog around the oval at 2nd break each day of weeks 5, 6 and 7.
Each lap completed goes onto their House points tally. Every lap helps Chanel to reach their target.
Once around the world at the equator = 40,075 klm.
So get those walking shoes on, grab your friends and Lap it Up!
UPDATE AS AT TUESDAY 18 AUGUST
As at yesterday, participants have walked a total distance of 390 Klm.
At this rate, we will be in Sydney by today!
So far we have managed to walk from Chanel College to Star of the Sea Church and back an amazing 150 times!
UPDATE AS AT WEDNESDAY 19 AUGUST
Wednesday proved to be a busy day for the Lap it Up participants. So far we walked from Gladstone over the Harbour Bridge all the way down to Wollongong!
Collectively we have walked a total of 3803 laps, that's the same as running the 10,000m at the Olympic Games 152 times!
Keep it up everyone, great work!
UPDATE AS AT FRIDAY 21 AUGUST
It was a busy week of walking in the Lap it Up Challenge, which is a part of the GPC's Active August campaign. We are making our way back through central NSW, via Bathurst, Orange and Dubbo, we should be back in QLD by Tuesday afternoon. We have walked a total of 4717 laps or 1886Klm, that's from Chanel College to St. Francis, Tannum Sands 78 times!
---
2020 INTER-HOUSE SPORTS DAY
2020 has been a year unlike any other.  It has greatly affected the Sports Program and Inter-House sporting calendar at the College.  But finally, the chance came to don those House shirts and let those competitive Inter-House vibes run free.
It was so good to get back into the Inter-House Spirit and have a day full of fun, healthy competition and a showcase of athletic prowess.  Everyone finally enjoyed having another Inter-House competition and this was clearly on show.  Sitting under their new coloured House tents, the students were eager to get into the House spirit.  The day was a combination of track (100m, 1500m and 4 x 100m relay), field (shot-put, long jump) and the good ole ball games.
Students ran, jumped and threw like never before, I think they too were excited to have some Inter-House competition back on the oval.  The ball games proved to be a hit with everyone, students and staff alike.  The games were hotly contested, and everyone was cheering, laughing and pushing their House to throw or roll that ball 1 speed faster so they could win the game.  The Year 12 students showcased their leadership, acting as 'ball game' coaches for each Year – it was great to see everyone get involved and have some fun.  But fun just doesn't cut it when it comes to House spirit at Chanel – this healthy rivalry ensured the leader board for House Champion changed constantly throughout the day.
Participation numbers where at an all-time high and it showed when the final count for the Champion House and House Spirit awards were announced.    Congratulations to MacKillop House for taking out the House Spirit award – your participation, theme, war cries and dress-up was top-notch.  And the Champion House for the 2020 Interhouse Sports Day was ………. McAuley House.  Congratulations to the McAuley House Delegates and all McAuley students – you guys smashed it in the events, especially the ball games and relay's.
Congratulations to all the students – you showed just how much pride, passion and spirit you have for your House and what it means to be back in action on the Inter-House sporting scene.  Thank you to all the staff, groundsmen, teachers for your amazing help and assistance in the lead-up to and on the Sports day.   Thank you to everyone for a truly fantastic and enjoyable day, it was so good to finally have an Inter-House carnival and each and every one of you showed awesome Chanel and House spirit and pride.  Come at us 2021 – fingers crossed it is a far better year for our Inter-House carnivals.


Click through the photo's to see more: